Pampering Guests with Creative Bedroom Luxuries
---
3 simple ways to create comfort for house guests
Now that the holidays are officially here, our guest bedrooms are the center of focus for our guests, family, and maybe us – to escape all of the holiday madness in our homes. In my previous guest bedroom features, I discussed guest bedroom organization and decluttering tactics. Now it's time to pamper our guests for an unforgettable visit to our homes.
Choose the perfect essentials for a comfortable night's rest
Whether your guests have traveled around the world or just across town, your guest bedroom should be a soothing sanctuary.
Bedding, window treatments and extra pillows and blankets will ensure their stay is comfortable.
Look to breathable cotton sheets and layering of blankets and comforters to give your guests versatility when sleeping.
Blackout curtains are a perfect addition to guest rooms that face a rising sun in the morning.
Sheer curtains layered over blinds are another option to diffuse late day sun that could be distracting.
Hint – Stock up on extra pillows and pillowcases and leave them in the bedroom closet so your guests won't feel like they are hindering you.
Supply personal amenities of a hotel to your house guests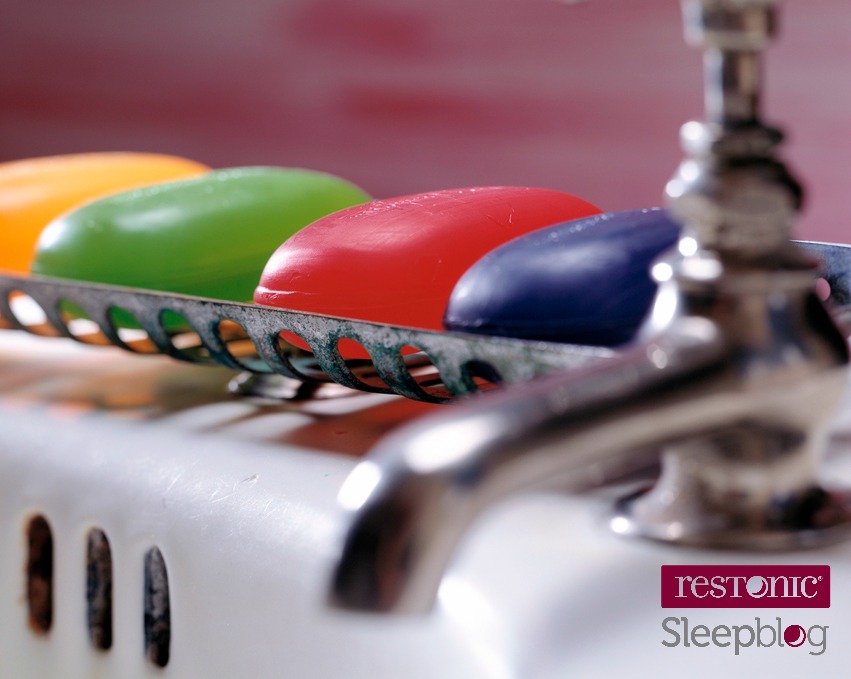 One of the reasons many of us love to travel is luxurious amenities awaiting our arrival at the hotel. Why not recreate that experience for your holiday guests?
Your tired holiday guests have been in busy airports all day and will welcome fresh terry or cotton robes with bedroom slippers. Gift baskets with forgotten toiletries or local tourist guides and sight-seeing brochures could be just what your holiday travelers will enjoy perusing through in the evening. If you can, hint around when talking to your guests ahead of time to find out what their favorite snacks are – and then bundle them in the gift basket. They'll be surprised at the thoughtful gesture when they visit their room and you'll ensure their first night is soothing and relaxing.
Gather nostalgic tokens of appreciation for their room
The holidays are one of the few times that friends and relatives reminisce about past holidays. Why not create a scrapbook or photo album and gather mementos from the past to recreate holidays of the past? On evenings when your guests retire early, they can enjoy a stroll down memory lane before lights out, thanks to you. These little touches will make their guest bedroom feel more like a home away from home rather than a temporary place to stay.
While you may think a guest bedroom is just a physical sleep space for friends and relatives, it represents an extension of yourself and your hospitality. This holiday season, turn your guest bedroom into a sanctuary that welcomes your guests with comfortable amenities and tokens of your appreciation. Your guests will be thankful for the thoughtful touches and you'll enjoy making those you love more comfortable.
Restonic Giveaways
Sign up for our newsletter
Eager for more sleep info you can really use? Join our communities on Facebook and Twitter and let's continue the conversation.
We'd love to hear what you have to say!
This blog does not provide medical advice. It is intended for general informational purposes only and does not address individual circumstances. It is not a substitute for professional medical advice, diagnosis or treatment and should not be relied on to make decisions about your health. Never ignore professional medical advice in seeking treatment because of something you have read on Restonic.com. If you think you may have a medical emergency, immediately call your doctor or dial 911.