---
Drew & Jonathan Scott, hosts of HGTV's Property Brothers tell their story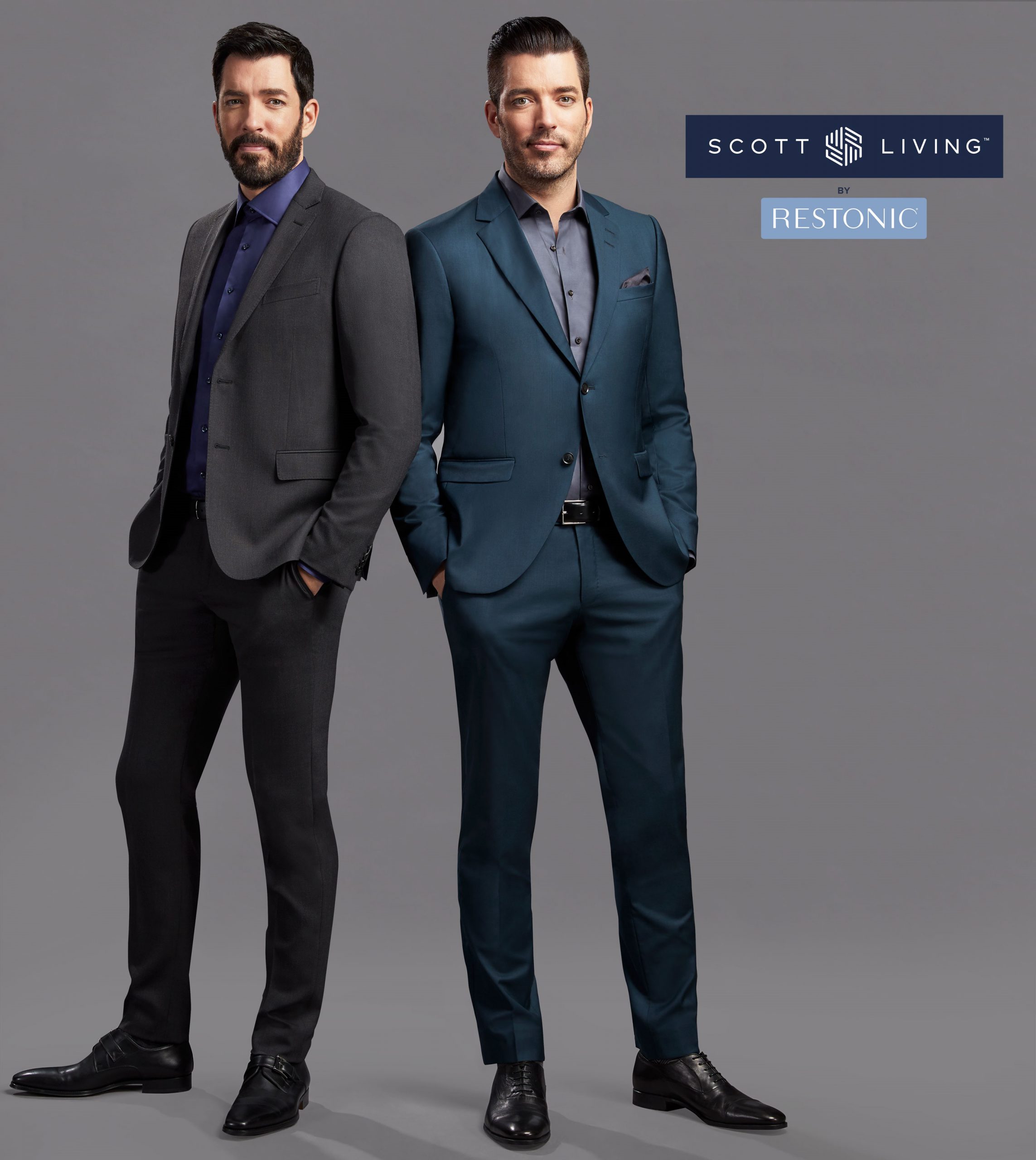 Has technology has turned us into commitment phobes? We scan, skim, browse, our eyes ping-ponging from update to update, barely digesting what we're seeing. But what if putting down our phones and picking up a good book could help us get a good night's sleep?
According to a 2019 sleep survey, more than 50% of respondents who regularly read in bed (or right before bed) said that reading books at night helps them relax, increases their focus and improves their sleep. What's more 70% of readers boast they live life to the fullest compared to 58% of non-readers.  Dr. Breus, the Sleep Doctor, agrees and reports that people who read before bed tend earn more annually than non-readers, make better dietary choices and engage in healthy recreational activities more regularly. Sounds good to us but where do we start?
We caught up with Drew and Jonathan Scott, HGTV's Property Brothers and founders of Scott Living, to talk to them about their lifelong joy of reading, where it started and how it's an important part of their lives, whether they're home or traveling, working or relaxing.
Drew & Jonathan Scott's current reading list
There's something magical about celebrities sharing their book picks. Look at the success of celebrity book clubs, such as Reese Witherspoon's Hello Sunshine and Oprah's Book Club. Call us kooky but knowing what others are reading makes us feel closer to them, as if you have something in common now. And if we ever get the chance to meet our favorite celebrities in real life, we'll have a built-in conversation starter. Sweet, right?
So, Drew & Jonathan, what's on your current reading list?
Jonathan: "We both usually have a few books going at the same time. I'm digging into Greg McKeown's Essentialism (Drew and his wife Linda recently interviewed Greg and his wife Anna on the At Home with Linda and Drew Scott podcast) and Thomas Hager's The Alchemy of Air. When we're traveling, audiobooks are indispensable!"
Drew: "I've been enjoying The Book of Joy by the Dalai Lama and Desmond Tutu, and Drawdown by Paul Hawken. I like to balance thinking about new challenges with lessons from those who have overcome adversity."
The joy of reading began in childhood for Drew & Jonathan
Reading to children comes with a healthy host of benefits – for both the adult and child. Besides promoting a sense of security and closeness, reading to children encourages language acquisition and literacy skills. And the earlier you begin, the earlier the brain is stimulated to begin puzzling through the nuances of language and social skills they'll need their whole lives. Want to learn more? Visit all4kids.org for more info.
Tell us about your favorite books from your growing up years, Drew & Jonathan.
Drew: Oh, The Places You'll Go by Dr. Seuss is a lifelong favorite. I also loved The Fire Station by Robert Munsch, which was fun to read as a kid for my imagination, and now is just plain funny to read as an adult.
Jonathan: Mom always tried to put us to sleep with the rhythms of Goodnight Moon by Margaret Wise Brown, which only worked on Drew. I was too busy trying to find new stuff on every page!
Moving from avid readers to writers
There's no denying that to be a writer, you have to be a reader first. According to Stephen King, "If you want to be a writer, you must do two things above all others: read a lot and write a lot. There's no way around these two things that I'm aware of, no shortcut… If you don't have the time to read, you don't have the time or the tools to write." And J.K. Rowling agrees, "You can't be a good writer without being a devoted reader."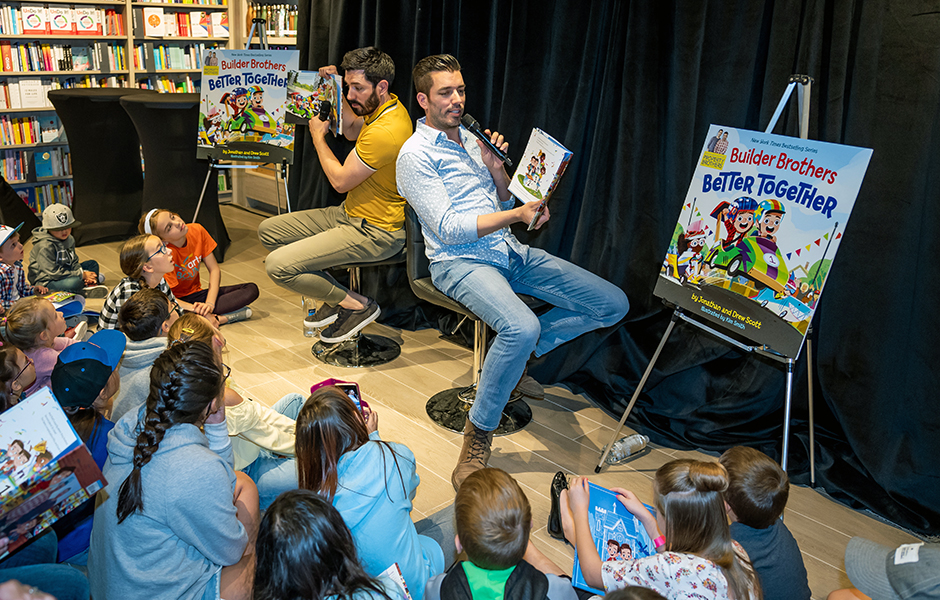 Drew & Jonathan Scott are the others of several bestselling books, including their Builder Brothers series. We asked them about their inspiration for these sweet books…
Jonathan: We're constantly reminded of how valuable family time truly is, now more than ever. When we were kids, reading and storytelling was a fundamental part of our household: It inspired us to dream and interact with other kids and adults alike.
Drew: It was important for us to write books that encouraged that interaction through curiosity and innovation, through a message of adventure and even a little healthy competition!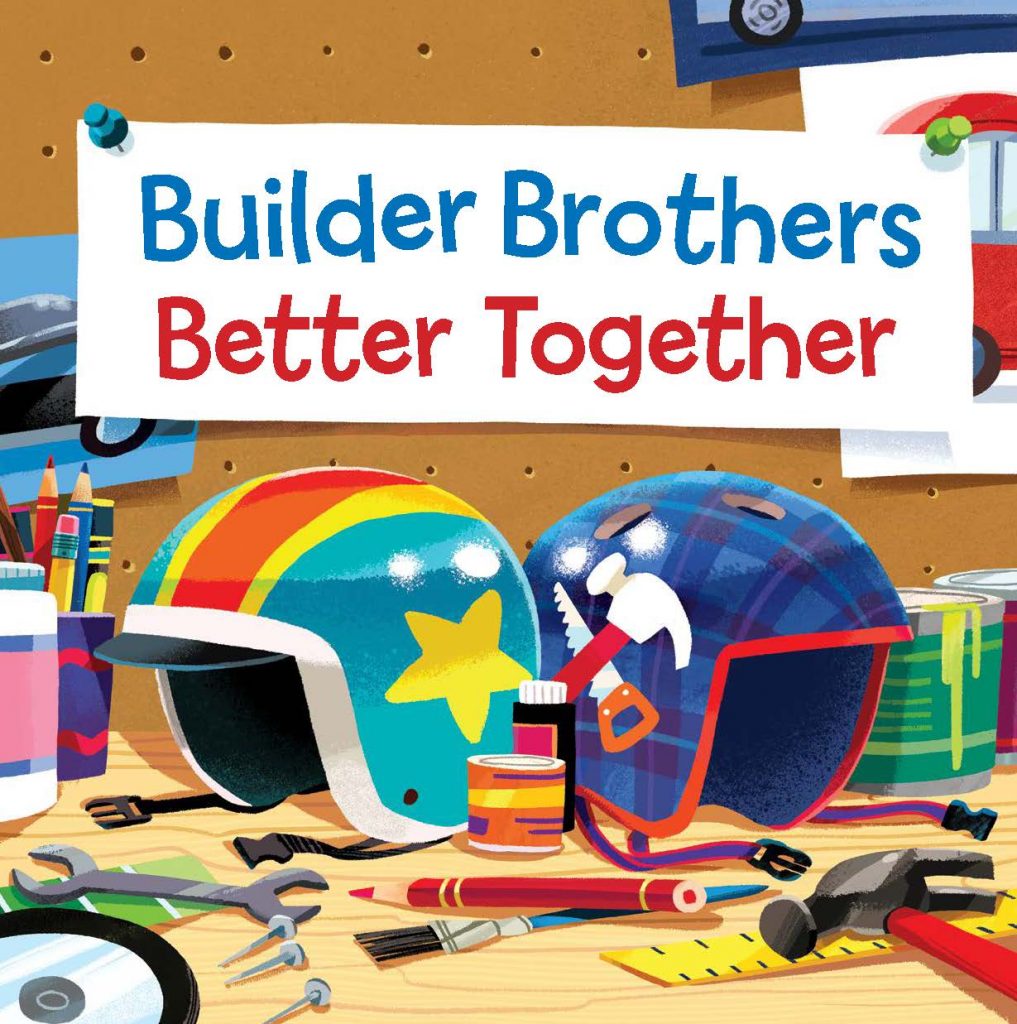 According to Drew & Jonathan, what happened after the Builder Brothers books were published has been just as rewarding.
Drew: We wrote the Builder Brothers books after seeing how many times kids would recognize us on the street. We figured their parents might know who we are, but it turns out we had an additional audience the whole time!
Jonathan: We've heard teachers and parents say these are some of the first books they've seen kids relate to, mainly because there's a project in the back that kids can do with adult supervision. The ability to be hands-on matters a lot to us, and we're so glad to see kids responding positively.
Want to bring the Builder Brother projects home to your kids? Check out the projects the brothers have posted online: Builder Brother Projects.
What to keep up with the brothers? Subscribe to their new lifestyle magazine : Reveal Magazine.
Rest well & wake up ready to go!
Better sleep gives rise to better mornings, bringing your goals into focus and dreams within reach. Hungry for more sleep info? Dig into these posts:

Eager for more sleep info you can really use?
Join our community Facebook and let's continue the conversation.
We'd love to hear what you have to say!
This blog does not provide medical advice. It is intended for general informational purposes only and does not address individual circumstances. It is not a substitute for professional medical advice, diagnosis or treatment and should not be relied on to make decisions about your health. Never ignore professional medical advice in seeking treatment because of something you have read on Restonic.com. If you think you may have a medical emergency, immediately call your doctor or dial 911.
Duerme mejor, hoy mismo