Scott Living Signature Mattresses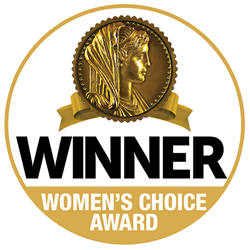 For Drew & Jonathan, it all starts at home with their Scott Living Signature Mattress Collection, a reflection of all they hold dear.
Your sleep habits are unique and so are the new Scott Living Signature Mattresses.
With an emphasis on rest and rejuvenation, you'll find the perfect combination of comfort, support and breathability inviting you to experience your best night's sleep. Isn't it time you elevated your sleep so you can wake up recharged and ready to take on anything?
Ready to find your best bed, your best sleep… to be at your very best?

Scott Living Signature Mattresses

37 reviews for
Deep Sleep

I have been trying few good mattresses for last few years just to get better sleep recently I got Scott living mattress which helps me a little. most important thing I have sleep disorder issues like sleep paralises and insomia which are overcome by these pills. I strongly recommend this great product had Best product.

Was this review helpful?

This mattress was easy to

This mattress was easy to install, slept great and would buy again!

Was this review helpful?

One week in

Just retired our memory foam mattress of 12 years, what a difference a new mattress makes. Foam mattress was either too hot in the summer or too cold in winter, not experiencing any of those symptoms, having a more deep restful sleep, waking up with out being sore and stiff. Sorry we waited so long to buy.

Was this review helpful?

Scott Living Hybrid

Ordered from Illinois and had a new King size Scott Living Hybrid mattress and adjustable frame deliver to my new home in Florida. Worked with the manager of the Land of Sleep in Venice. He went out of his way to make the purchase and deliver perfect. He was able to give me a fantastic price, during the Presidents' Day sale. Delivery was on time, as promised. The crew did an excellent job of assembly and cleaned up after themselves nicely. Nice young gentlemen! The bed itself is AMAZING! The mattress is plush but you don't sink too deep. The adjustable frame works flawlessly. The wireless remote even doubles as a flashlight next to your bed. Controls are easy to learn and buttons are intuitive. I would and have recommended Restonic to friends and family.

Was this review helpful?

As Good As It Gets!

When choosing a mattress, you have to know what you're looking for in firmness and comfort. Restonic has anything you're looking for at a great price. I love the fact that Restonic mattresses are made in the heartland of the USA and the quality is unmatched. After buying our king size mattress and adjustable base, we chose to purchase new mattresses for each of our three kids because of the quality and improved sleep!

Was this review helpful?

so far very happy---need more

so far very happy—need more time——but would like to see where are the "100"nights free to sleep as adverticed by the "Brothers"and free send back.Hope not to have to do it!!!!!! just wonder??curious????

Was this review helpful?

Comfy

Sleeping better; comfortable mattress. Easy to put on bed but difficult to get upstairs; box is extremely heavy. Had to remove mattress from box to get upstairs

Was this review helpful?

Steven c

I purchased a Scott living mattress do I need box spring for it?
Thank you

Was this review helpful?

Great comfort

Was this review helpful?

Very pleased with the firmness

Very pleased with the firmness of this mattress.

Was this review helpful?