---
9 expert tips to transform your bedroom into a home suite home, just like your favorite resort
"How was your stay?" It's a question we often hear when checking out of a hotel. For many people, the answer depends on how well they slept. And let's face it, hotels know a thing or two about how to create optimal spaces for a great night's sleep. If you're looking for ways to improve the quality of your sleep, consider borrowing some of the tried-and-true strategies from your favorite places to stay.
9 sleep-boosting bedroom design tactics we can steal from hotels
1. Create a quiet room. Noise is the enemy of sleep. It's difficult to get your body to a relaxed state when you're distracted by everything from traffic sounds to people talking. Smartly designed hotel rooms are well insulated to block out as much noise as possible. In your own home, you can use heavy drapes to block the outside noise, area or wall-to-wall carpets to absorb sound and ensure doors in your home close silently. If you're stuck coping with some unavoidable noise, think about using white noise to block it out. Try a fan on low, an app on your smartphone or go online for hotel chain IHG's online white noise player, where you can choose the sound of rain, singing bowls or the ocean to lull you asleep.
2. Go dark. There's ample research to show how light, whether it's from your smartphone or the glow of a television set, can interrupt your sleep. Hotels usually do a great job ensuring rooms are free from ambient light with blackout curtains and blinds that offer complete coverage. Consider installing these in your bedrooms. "Blackout curtains or shades are synonymous with the hotel experience," says Megan Dufresne, principle designer, MC Design in Los Angeles. "These window coverings give you complete control of the ambient light in your space. To kick it up another notch, having your curtains or shades on a remote that you can control from anywhere in the room truly makes you the king or queen of your domain."
If you're buying blackout drapes, test their light-blocking abilities by using the flashlight function on your smartphone. With good quality drapes, you shouldn't be able to see the light of the flashlight shining through the fabric. If you've got light leakage in your bedroom, try these tricks:
Use clothespins to close the gap on drapes
Roll up a bath towel and place it in front of your bedroom door
Move digital alarm clocks from your nightstand to the floor or cover them with a hand towel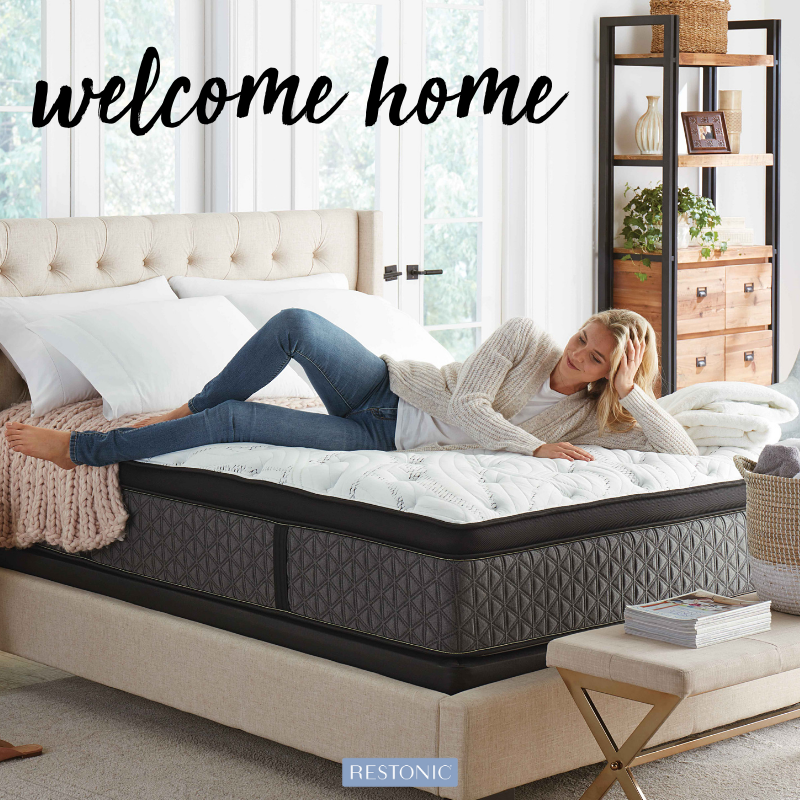 3. Keep it minimal. "Hotel rooms are often minimal in their design, allowing comfort to take precedence over everything else," explains Dufresne. "Clean lines, limited textures and few decorative accents create a sense of calm. You can incorporate larger furniture pieces such as dual bedside tables or an additional seating area, but stay away from unnecessary clutter or over decoration." In small spaces, use mirrors to create the illusion of roominess.
4. Pick the right light. If you're staying in a hotel that offers turndown service, staff will dim the lights to help you wind down and prepare for sleep. "Hotels often have multiple light sources in the space," Dufresne notes. "Overhead lighting, a floor lamp, and task lighting near the bed all help to create the right feel at the right time. Keep bedroom lighting functional, but also have a little fun with the design." Take a cue from hotels and install dimmer switches or lamps that allow you to adjust light levels.
5. Choose better bed linens. Good hotels don't skimp on sheets and pillowcases. They choose breathable cotton with high thread counts – and they're worth the splurge. "The best part of any high-end hotel bedroom is the big, comfy bed," says Martin Orefice, home design expert with Rent to Own Labs. "Start with bedsheets that are freshly laundered and pressed. Since we're aiming for comfort, opt for top-quality cotton percale and iron with some DIY linen lavender spray to promote a feeling of sleeping in the lap of luxury." He suggests making your own relaxing lavender linen spray by mixing 20 drops of essential oil with few capfuls of vodka in a pint-sized bottle of distilled water. "That's it. You've got the recipe for a great night's sleep," he adds.
6. Mix up your pillows. Some hotels offer pillow menus, allowing guests to order the pillow type that best suits them. And it might not be just one type. At home, you can decorate your bed with pillows of varying firmness, so you can pick and choose according to sleep position, time of year and room temperature. Fluff Co, for example, offers affordable and comparable pillows and duvets to those used by five-star hotels. It uses the same factories that make high-quality versions for luxury brands like Four Seasons and Ritz-Carlton, and its down and feathers are ethically sourced. If you don't have allergies, down pillows are a good choice because they're breathable and don't trap moisture or heat.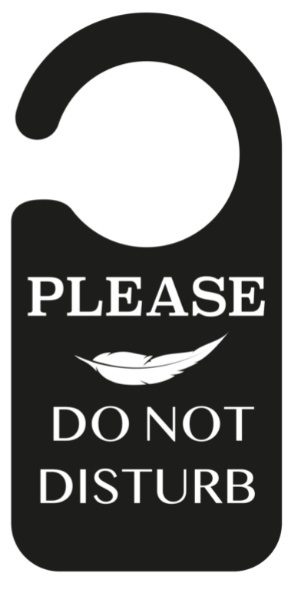 7. Get a better bed. At the heart of a good night's sleep is a quality, supportive mattress. Hotels know this piece of the puzzle can make or break how a guest feels about a hotel. If you frequently wake up tired and achy (think sore back or neck), it might be time to have a closer look at your mattress. If it's older than 7 years or has sagging or bunching issues, it's time to find a mattress retailer near you and upgrade your sleep.
8. Keep your cool. Set your thermostat for around 65 F (18C). It's a temperature that is pleasantly cool and ideal for sleeping.
9. Design ideas for your suite at home. You might notice that many hotels use a neutral color scheme for rooms. Soothing colors in a monochromatic scheme create a sense of peace. At home, use color as accents in small accessories like decorative pillows, small throw rugs, vases, candles and such. Also introduce touches featuring fun patterns to add interest, like a plaid blanket draped artfully over a solid-colored armchair or a polka-dot lampshade.
The best part of creating hotel-inspired bedrooms? The research. Spend the night at a stylish resort or B&B near you to find more inspiration on how you can create "inn-style" bedrooms.
Rest well & wake up ready to go!
Better sleep gives rise to better mornings, bringing your goals into focus and dreams within reach. Hungry for more sleep info? Dig into these posts:
Eager for more sleep info you can really use?
Join our community Facebook and let's continue the conversation.
We'd love to hear what you have to say!
This blog does not provide medical advice. It is intended for general informational purposes only and does not address individual circumstances. It is not a substitute for professional medical advice, diagnosis or treatment and should not be relied on to make decisions about your health. Never ignore professional medical advice in seeking treatment because of something you have read on Restonic.com. If you think you may have a medical emergency, immediately call your doctor or dial 911.
Duerme mejor, hoy mismo