---
"Coronasomnia" – the
stupid

new phenomenon that's standing between you and a good night's sleep

Seems like yesterday we were being told to stay home, stay safe – but only for two weeks to flatten the curve. COVID will soon be just a bad memory, we thought. Three years later, COVID continues to disrupt the global economy and public health systems. Now, doctors from around the world say sleeping disorders are climbing at an alarming rate.

From financial anxiety to fears about the virus to disrupted daily routines, our lives are very different post-COVID. If you're struggling with sleep, you're not alone. We've scoured the internet for research articles and expert sleep advice to help you find the answers you're looking for to improve your sleep.
The 'coronasomnia' phenomenon keeping you from getting sleep
Simply put, more of us are now insomniacs. With the pandemic into its second year, months of social distancing have rocked our daily routines, erased work-life boundaries and brought ongoing uncertainty into our lives – with disastrous consequences for sleep. And our health and productivity are facing serious problems because of it. That so many of us are currently experiencing sleeplessness comes down to a configuration of challenging, almost Biblical circumstances.
Yet the scale of the problem could potentially bring change, introducing new elements into how we treat sleep disorders – and get our lives back on track. Read more: bbc.com
5 weird ways the pandemic is messing with your sleep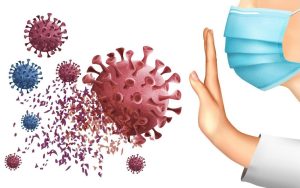 If anxieties, fears and a disrupted routine arising from the COVID-19 pandemic are keeping you up at night, welcome to the club. So many us have lost sleep over the past year that medical experts have dubbed the phenomenon COVID-somnia. A study published in the Journal of Sleep Research in November revealed just how common sleep issues were during the early months of the pandemic. "We were expecting an increase but not such an increase," says lead author Rebecca Robillard. The worst affected: younger people, women, workers, people with family responsibilities, and people with mental health issues." To help you get more shut-eye, Robillard offers advice for five of the most common pandemic sleep problems. Read more: huffpost.com
COVID insomnia? Treat yourself like a baby
"Covid insomnia" was a breakout Google search from March 2020 to today, as was "Why can't I sleep during quarantine?" Studies from India to Italy indicate that sleep quality has been negatively impacted by Covid-related life changes. Can the "five S's" used to calm fussy babies — swaddle, side or stomach position, shush, swing and suck — also help grown-ups snooze? Read more: nytimes.com
COVID brain fog and what do about it
Poor sleep may be a result of stress, but right now it's also being exacerbated by the massive shift to working from home and video conferencing. Where people used to get up and walk around the office to chat with co-workers or go for a walking meeting, many are now sitting at desks all day, on video conferencing calls, becoming extremely sedentary. And, a decrease in physical activity increases poor sleep because we aren't tiring ourselves out physically during the day – so brain fog becomes a vicious cycle.
Brain fog can also make you feel extremely mentally fatigued, which reduces productivity. Take, for example, something you used to do, something that was a simple part of your day and easy to accomplish. Now, it suddenly feels exhausting. Read more: cbc.com
Rest well & wake up ready to go!
Better sleep gives rise to better mornings, bringing your goals into focus and dreams within reach. Hungry for more sleep info? Dig into these posts:

Eager for more sleep info you can really use?
Join our community Facebook and let's continue the conversation.
We'd love to hear what you have to say!
This blog does not provide medical advice. It is intended for general informational purposes only and does not address individual circumstances. It is not a substitute for professional medical advice, diagnosis or treatment and should not be relied on to make decisions about your health. Never ignore professional medical advice in seeking treatment because of something you have read on Restonic.com. If you think you may have a medical emergency, immediately call your doctor or dial 911.
Duerme mejor, hoy mismo