---
Tap into the healing & wellness-boosting properties of aromatherapy for your best rest
Ancient civilizations, like the Greeks and Egyptians, understood the therapeutic qualities of essential oils. Whether used in medicine or merely to be enjoyed for their beauty, essential oils helped improved their sense of well-being. Fast forward a few millennia and you'll find aromatherapy still plays a prominent role in health and wellness.
The Vanderbilt's famed Biltmore® in Asheville, North Carolina, set a high standard for gracious hospitality, soothing comfort and exquisite living when the family first took residence in 1895. As much attention to detail was devoted to building the home as was designing and constructing the gorgeous gardens flanking it. And within those gardens is a love story of blooms, as beautiful as they are healthy, for both the Vanderbilt family and modern day visitors.
The beautiful, sleep-healthy flowers of Biltmore
Edith Vanderbilt and her daughter, Cornelia, enjoyed a deep appreciation for roses and all the beautiful plants in their gardens. They took pride in picking flowers and foliage to use as decoration throughout the house, from dining room centerpieces to posies in bedrooms. Blooms were also woven into cake and dessert decorations and many women of the household – family and guests – wore fresh blossoms pinned to their outfits or tucked sachets of dried petals into pockets.
What were their favorite blooms?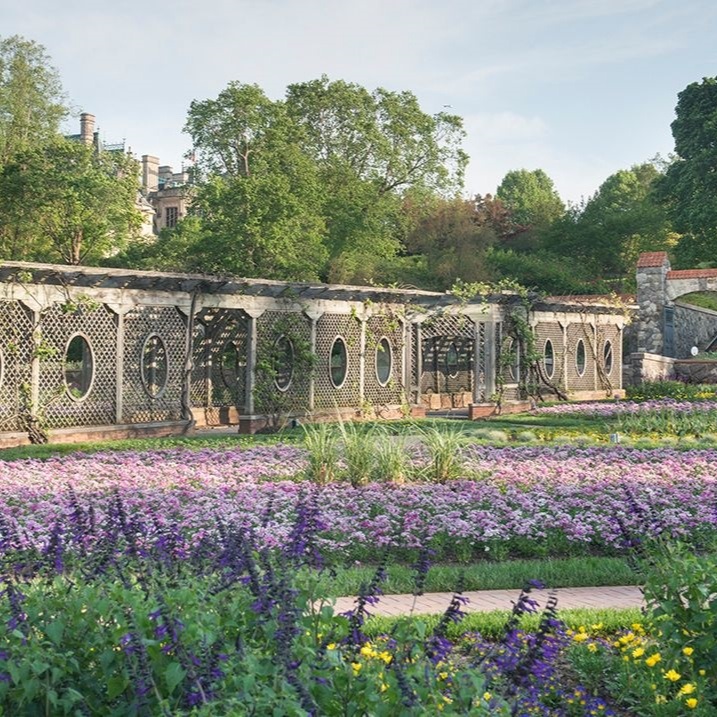 Lavender. During the heat of summer, the Vanderbilt family and their guests could stroll past the lavender hedge by the Rose Garden wall and inhale their beautifully scented flowers. Lavender's reputation to soothe and relax has been well-documented. Psychologists at Wesleyan University in Connecticut studied men and women who sniffed lavender essential oil one night – and then distilled water the next. Researchers monitored their sleep cycles with brain scans and found that lavender increased slow-wave sleep, instrumental for slowing heartbeat and relaxing muscles. Subjects slept more soundly on the lavender night. The group also reported feeling more energetic the next morning.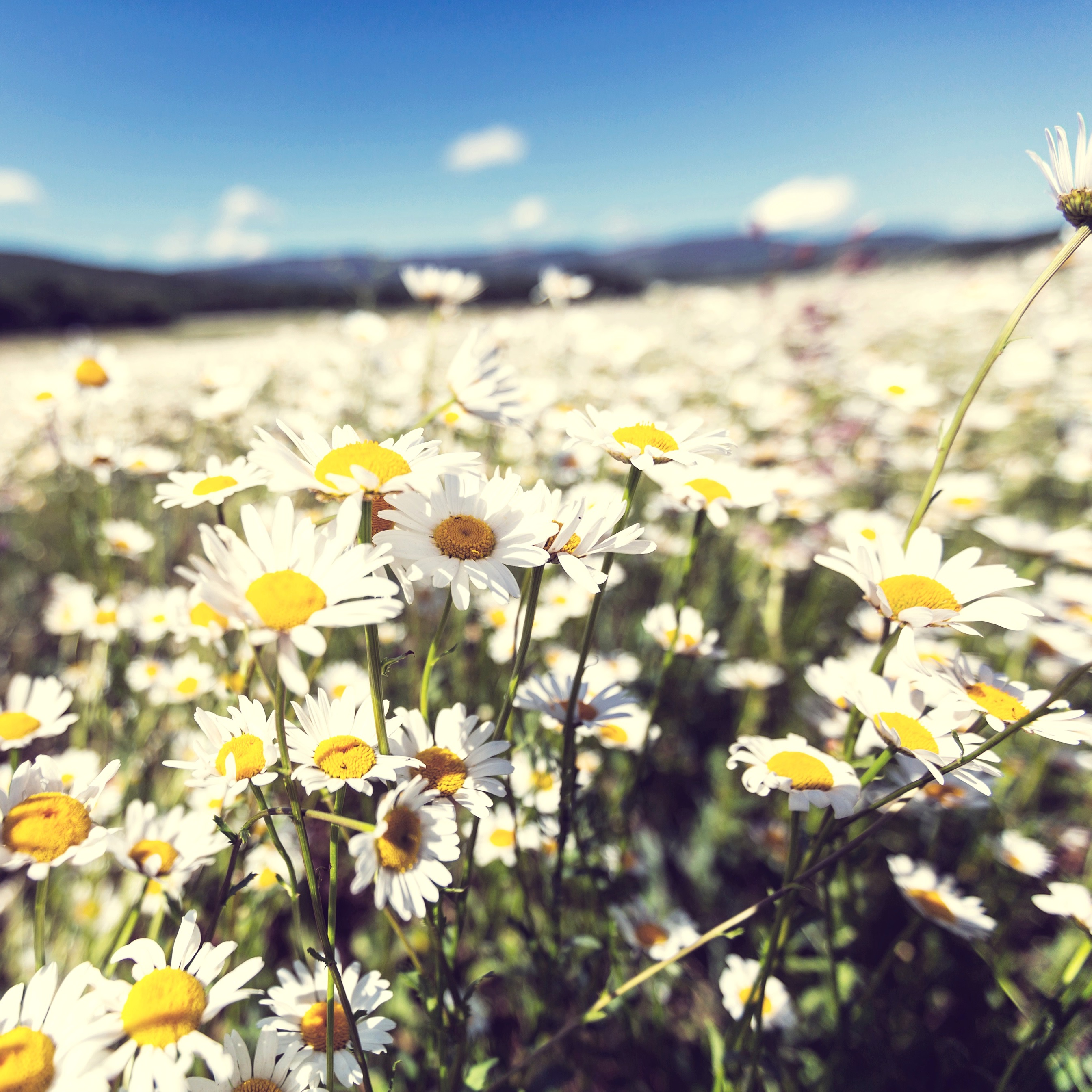 Chamomile. Clumps of chamomile, with its delicate white flowers, were abundant at Biltmore. Steeped as a tea, it's still one of the most popular natural sleep inducers. The magic ingredient, an antioxidant called apigenin, helps initiate relaxation and rest. It has been tested in numerous studies and has been found to be effective for people who have trouble falling asleep. One study saw participants nod off at least 15 minutes sooner than those in a placebo group.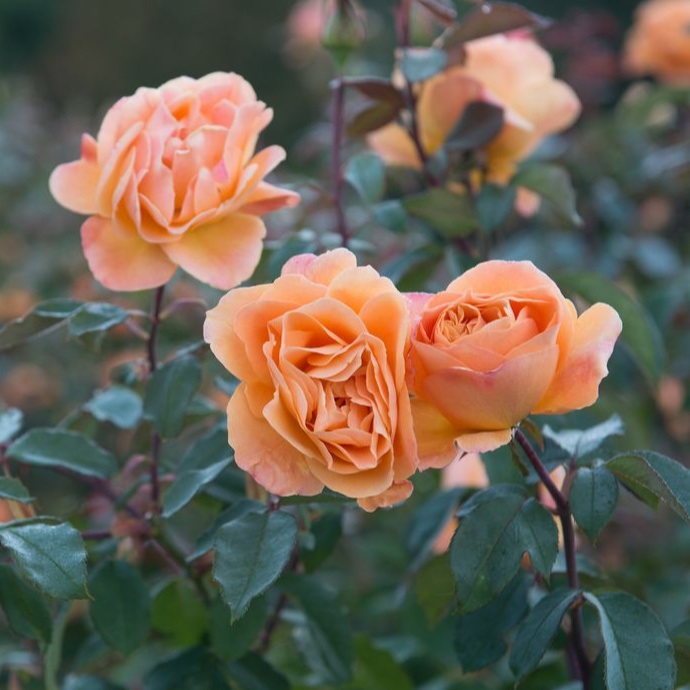 Rose. At Biltmore, rose gardens were part of the earliest draft landscape plans, personally overseen by George Vanderbilt. What's more, a great variety of fragrant roses have been central to its gardens since the early 1900s. Biltmore roses begin blooming in late May and when the flowering comes to a close, gardeners collect the hips (the bulbous fruit of the plant containing seeds). They can be dried and ground into powder to make a soothing, delicious tea, perfect for sipping before bedtime.
Biltmore's love affair with roses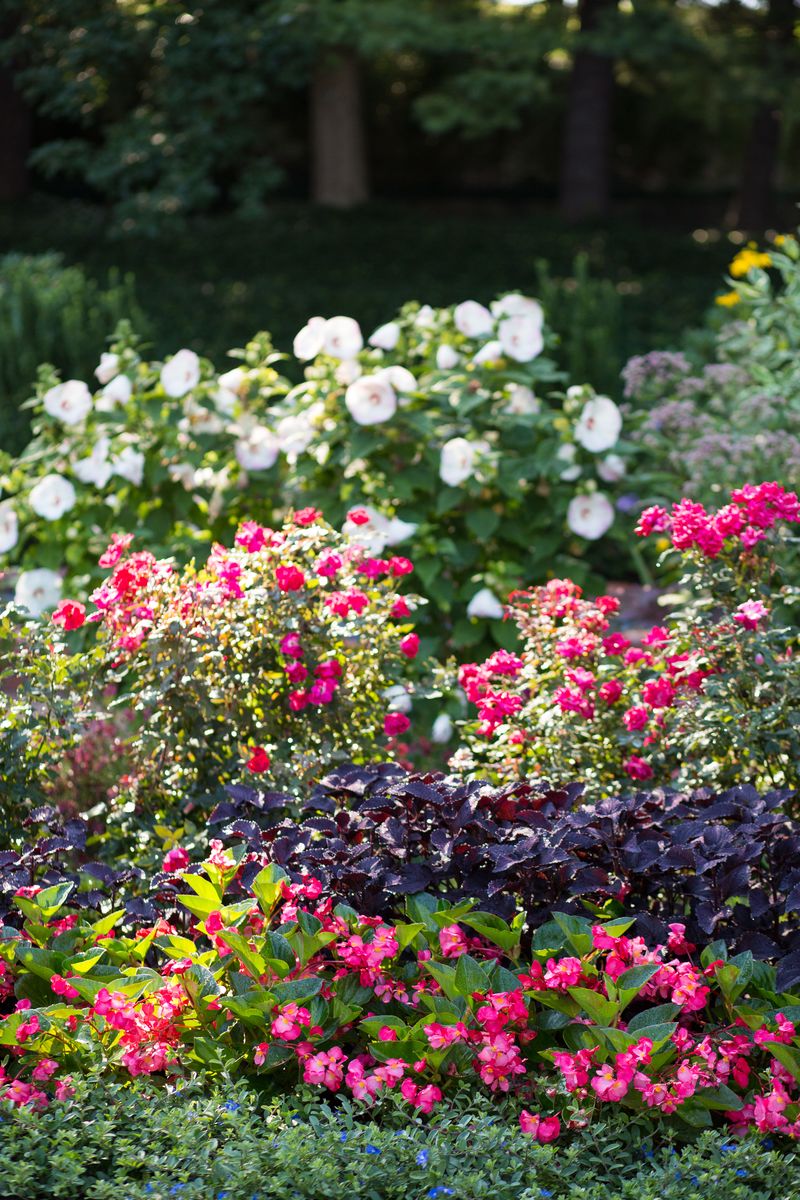 Biltmore's passion for roses remains strong. It runs deep into the roots of the estate, which hosts the annual International Rose Trials in late September. Rose breeders from around the world come to compete for a chance to have their rose varietal planted in Biltmore's gardens. The goal is to have roses that thrive naturally, without pesticides, and are wonderfully aromatic throughout the growing season.
It really doesn't matter when you visit Biltmore if you want experience its affinity to flowers. In late March, more than 200 orchids proudly display their colors in the warm Conservatory. Meanwhile outside, Kobus magnolias, crocus and hyacinth in the Walled Garden begin their spring parade of color. In April, flowering cherry trees, spirea, dogwood, wisteria and redbuds put on a spectacular show, along with thousands of tulips emerging across the estate. The concentrated tulip bloom in Biltmore's Walled Garden pattern beds is the result of some 80,000 bulbs bursting to life.
Come May, experience the massive 20-acre Azalea Garden boasting more than one million blossoms in bloom. Frederick Law Olmsted, the famed creator of New York's Central Park, designed over 30 acres of formal and informal gardens, adjacent to the home.
Guests to Biltmore today appreciate that the longstanding traditions around the family's love of nature continue. Rosemary and thyme, grown in the gardens, are used in centerpieces for several of its restaurants. From a health standpoint, rosemary can serve as a morning energy booster to put a little extra zing in your step. Research shows that this aromatic herb also enhances brain power.
The science behind those beautiful blossoms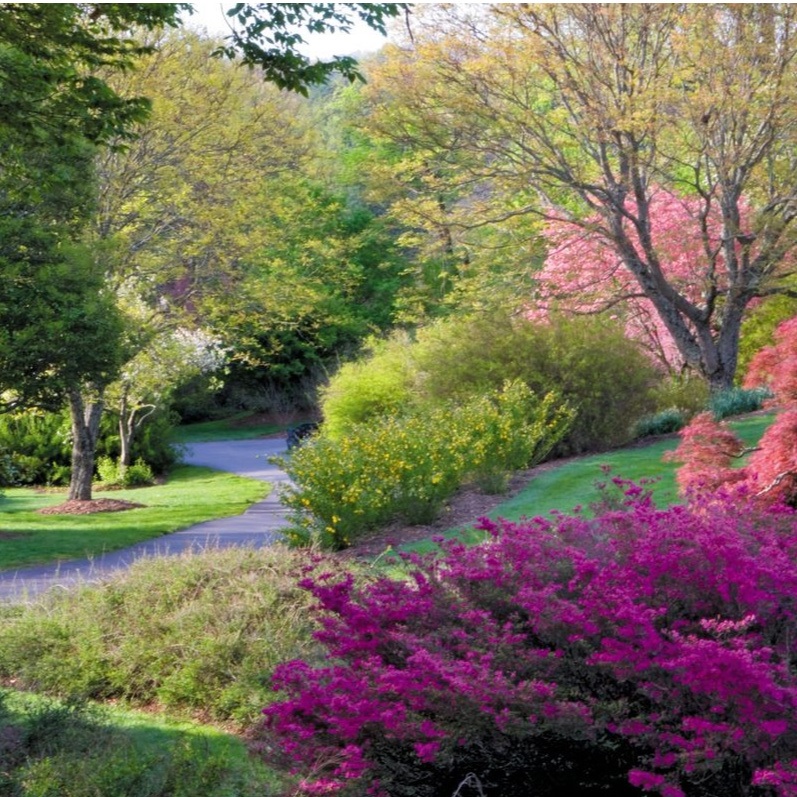 While the Vanderbilts were more focused on the beauty of plants and less on their medicinal properties at the turn of the century, we can learn much from the family's understanding how greenery in all forms brought so much enjoyment to their lives. Thankfully, aromatherapy research has advanced significantly, allowing us to enjoy both the beauty and healing effects of the types of blossoms found at Biltmore.
Recently, scientists have begun to understand that inhaling essential oils have a stimulating effect on the olfactory system, the part of the brain connected to smell. When molecules reach the brain, they have an impact of the limbic system, which is tied to things like heart rate, stress levels, blood pressure, breathing and emotional responses. For those seeking a drug-free, holistic way to improve sleep quality, aromatherapy is a natural choice.
When it comes to sleep, chamomile, jasmine, vanilla and lavender are the superstars for their ability to calm and relax body and mind. Imagine curling up in bed and inhaling the soothing scent of lavender or slipping into a warm, chamomile scented bath at the end of a long day. Can you say ahhhhh…?
A diffuser is an effective way to release essential oils into the atmosphere (ranging in price from $25 to $200) but you can also drip oil into a bowl of steaming hot water for a less expensive solution. If you want to practice aromatherapy in your car or at work, simply drop oil onto a cotton ball, put it under your nose, and inhale normally for one to two minutes.
If you're thinking of trying aromatherapy, check out our favorite scents:
Lavender is the rest and digest scent but it's also been used to help curb depression, anxiety, insomnia and migraine pain. Lightly spritz your pillowcase before bed each night.
Orange & Lemon reduce anxiety while improving a positive, calm outlook. Drop essential orange or lemon oil into your diffuser (or a bowl of steamy water) while you're getting ready for work in the morning. Talk about an attitude adjustment.
Peppermint helps decrease cortisol levels (the stress hormone) and reduces fatigue. As a bonus, it's also been shown to reduce sugar cravings. Peppermint tea mid-afternoon can be a better pick-me-up than a cup of coffee, which may interfere with your sleep.
Rosemary enhances brain power, improving speed and accuracy during demanding mental tasks. Research shows that it also boosts energy and reduces fatigue. Buy a rosemary plant for your windowsill at work so you can pluck and sniff as needed.
Sage perks up memory and attention but it's also been shown to reduce blood pressure in medical studies. It's a popular cooking herb, so buy a few sprigs and hang them in your kitchen to help keep you calm during that crazy hour before dinner.
Chamomile is soothing and has been used as a mild, relaxing sleep aid to help treat insomnia for centuries. Add a drop or two of chamomile oil to a cotton ball and place it near your pillow on the mattress.
Jasmine can calm and relax the mind (but it's also been known to help boost energy. Jasmine tea can be helpful in relieving stress and anxiety. A compress using jasmine flowers can be used to help with headaches.
Bergamot enhances relaxation, boosts mental acuity and helps prevent illness. Use it in tea to help sooth an upset stomach and help relax your body before sleep.
Rose, when applied to the skin, can be a healing tonic and mood-elevating supplement.
Rest well & wake up ready to go!
Better sleep gives rise to better mornings, bringing your goals into focus and dreams within reach. Hungry for more sleep info? Dig into these posts:
Biltmore® and images of Biltmore House are trademarks of The Biltmore Company, and are used by Restonic® under license. ©2020 all rights reserved.

Eager for more sleep info you can really use?
Join our community Facebook and let's continue the conversation.
We'd love to hear what you have to say!
This blog does not provide medical advice. It is intended for general informational purposes only and does not address individual circumstances. It is not a substitute for professional medical advice, diagnosis or treatment and should not be relied on to make decisions about your health. Never ignore professional medical advice in seeking treatment because of something you have read on Restonic.com. If you think you may have a medical emergency, immediately call your doctor or dial 911.
Duerme mejor, hoy mismo