---
Winter is coming – is your bedroom cold-weather ready?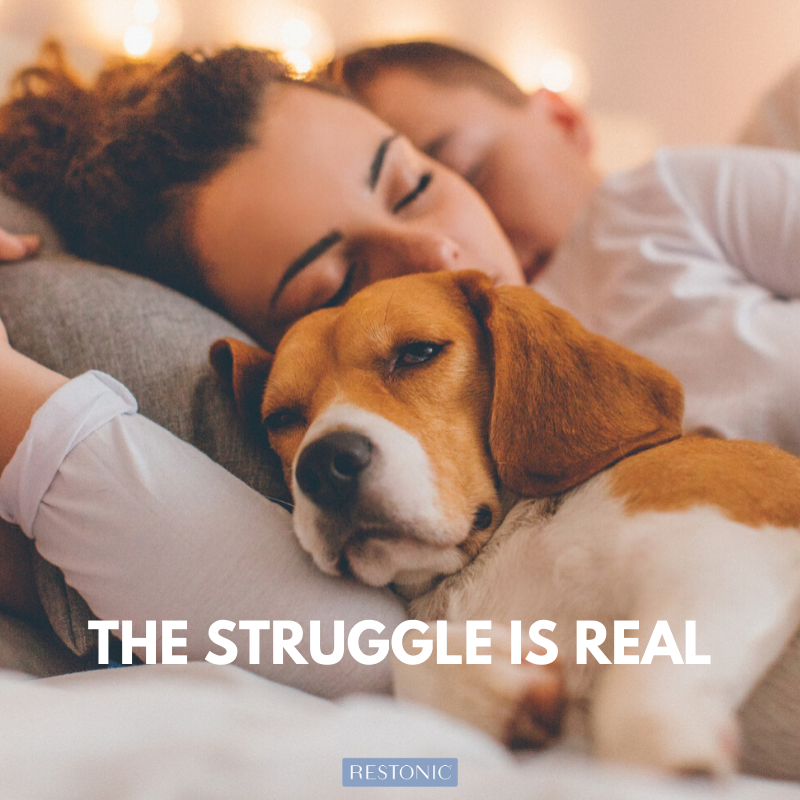 It's only September but before we know it, the cold weather of fall will be here – and then winter. Cold weather means less daylight and, sadly, less sleep. Typically, people sleep on average about 40 minutes less in the winter, compared to summer.
In our humble opinion, there's no better feeling than crawling into a snug bed on a cool evening. Get a jump on transitioning your bedroom to a cozy escape now – before the ice and snow hits. Trust us, you'll be wanting to hang out in your bedroom all the time. Just like us.
1. Adjust bedroom temperature. While it might be tempting to crank up the heat in the deepest, darkest days of winter so you can stay cozy in bed, it's counter to what your body needs for sleep. Even in the winter, a cool bedroom is more conducive to quality sleep. Optimal room temperature for sleep is around 65F (18C). Program your thermostat to cool things off slowly throughout the evening so that by the time you slip into bed, your body will be ready for sleep. Opening your bedroom window slightly or a fan can also be effective in keeping temperatures cooler throughout the night.
2. Winterize your bedding. If your mattress is the hero a good night's sleep, your bed coverings are the guardians of all that's cozy in your bedroom. When it comes to staying warm in bed, think texture with linen or flannel sheets. Adultify your fuzzy flannels by pairing pure white sheets with bold and contrasting pillow cases because, well, matchy matchy is boring.
3. Layer with blankets, throws and afghans. While a cooler bedroom will help you sleep better, being cold at night will definitely not help. On a cold night, there's nothing better than snuggling under a handmade quilt or afghan. As an added bonus (because life is better with bonuses) the memories of winters gone past will add to the warmth. Also, consider investing in flannel or silk bedding to keep you cozy. Sticking to your regular cotton sheets isn't bad, but you could be missing out on a whole other level of cozy and comfy deep sleep during those winter months.
4. Add rugs. In the summer, there's nothing we love more than gleaming, cool hardwood floors. But in the winter, our toes get twitchy just thinking about getting out of bed in the morning. Solve the problem by going old school and adding a soft shag rug on either side of the bed and a cozy wool rug for the center of the room. Contrasting textures and patterns – even rug on rug – adds to a cozy feeling to any room when it's cold outside.
5. Warm up the lights. One of the most important things you need to do during the winter to ensure optimum sleep is to control the lights in your house. Light plays a big role in the timing of our days, as well as our circadian rhythms. During the winter, there's not only less light but also a reduction in its quality. Use artificial light to prolong the day a bit or invest in a sun clock to wake you up 'naturally' in the mornings.
6. Add some delicious scents. Scented candles are always an option but so is a beautiful bowl or basket of pine cones, cinnamon, cloves and vanilla. Placing it on the register vent for a few minutes amps up the aromatherapy to revive and relax.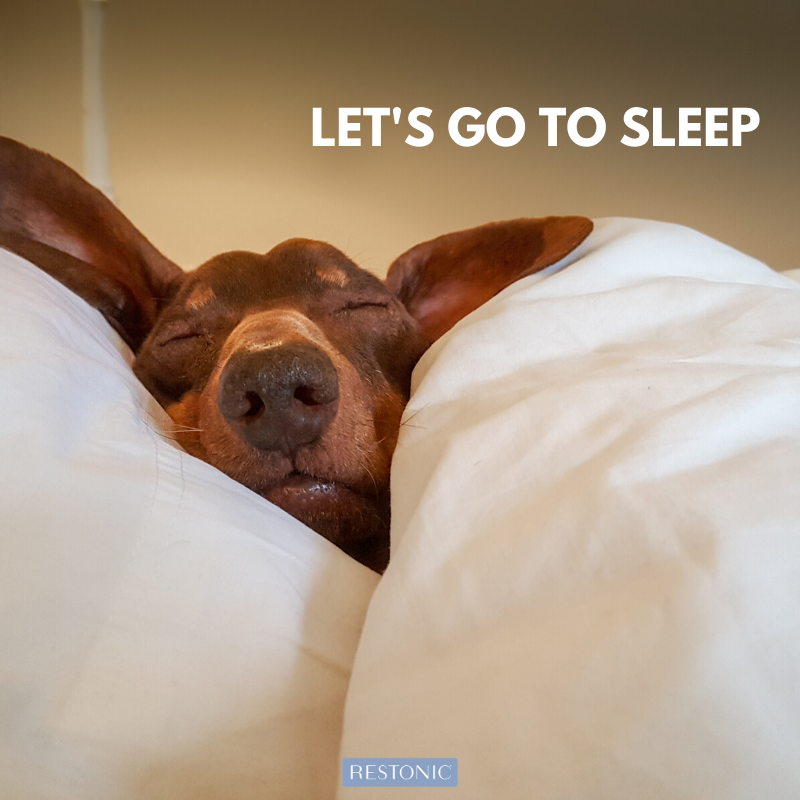 7. Size up your mattress. At the end of a long, cold day, it's night and the most important function of your bedroom (and bed) is to deliver a good night's sleep. If your mattress is 7-10 years old or you sleep better away from home than you do in your own bed, it's time to consider shopping for a new mattress.
8. Keep up with your sleep hygiene. You might know the basics by now, but they bear repeating. Reserve the bedroom for sleep and sexual activity (i.e. avoid eating or watching TV in bed to prevent your brain thinking of the room as multipurpose). Curb screen time at least half an hour before bedtime. The blue light from electronic devices and TV's stimulates the brain, waking it up for action. As well, avoid caffeine or other stimulants after 2 pm so they have time to metabolize before you're ready for bed.
9. Watch out for seasonal affective disorder. It's not just winter blues when you feel depressed every day, have low energy, feel sluggish and struggle with sleep. If you're experiencing seasonal affective disorder from the shorter days, a regular walk outside during the daytime will help you feel more positive and keep your internal clock attuned. If going outside or sitting near a sunny window isn't an option, consider a lightbox to help brighten your life. If you're concerned that depression may be settling in, talk to your physician about other alternatives.
10. Treat yourself to a massage. In addition to being great for overall mood and as a line of defense against the winter blues, there's also research citing how massage therapycan improve our circadian rhythms, according to Tegan Elizabeth, owner, Salt Lake Massage Clinic. Not only are massages deliciously relaxing, but they can also help boost your mood and improve overall sleep.
Rest well & wake up ready to go!
Better sleep gives rise to better mornings, bringing your goals into focus and dreams within reach. Hungry for more sleep info? Dig into these posts:

Eager for more sleep info you can really use?
Join our communities on Facebook and Twitter and let's continue the conversation.
We'd love to hear what you have to say!
This blog does not provide medical advice. It is intended for general informational purposes only and does not address individual circumstances. It is not a substitute for professional medical advice, diagnosis or treatment and should not be relied on to make decisions about your health. Never ignore professional medical advice in seeking treatment because of something you have read on Restonic.com. If you think you may have a medical emergency, immediately call your doctor or dial 911.
Duerme mejor, hoy mismo