---
Winter is here – is your bedroom décor ready?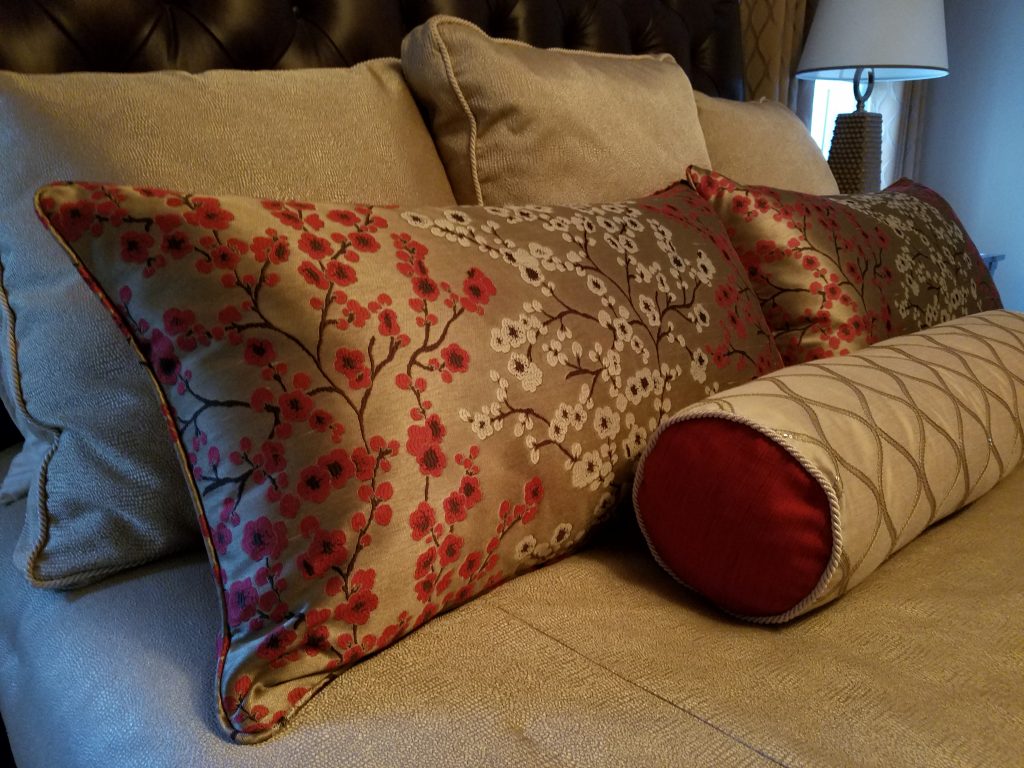 Between Game of Thrones and the Farmer's Almanac, warnings for record breaking snowfall this year might have you running for the walls. The walls of your bedroom, that is. When the snow outside starts swirling and you're chilled to the bone, there's no better place to hang out and get cozy than your bedroom, the soul of your home.
Can we get a hallelujah, heck yeah and a bunch of high fives for cozied up bedrooms?
What's that? Your bedroom is too chill? Relax, we've got you covered with 7 sweet ideas for creating a comfortable cocoon to settle into while you wait out winter.
Winterize your bedding with these warm ideas
If your mattress is the hero a good night's sleep, your bed is the guardian of all that's cozy in your bedroom. When it comes to staying warm in bed, think texture with linen or flannel sheets. Adultify your fuzzy flannels by pairing pure white sheets with bold and contrasting pillow cases because, well, matchy matchy is boring.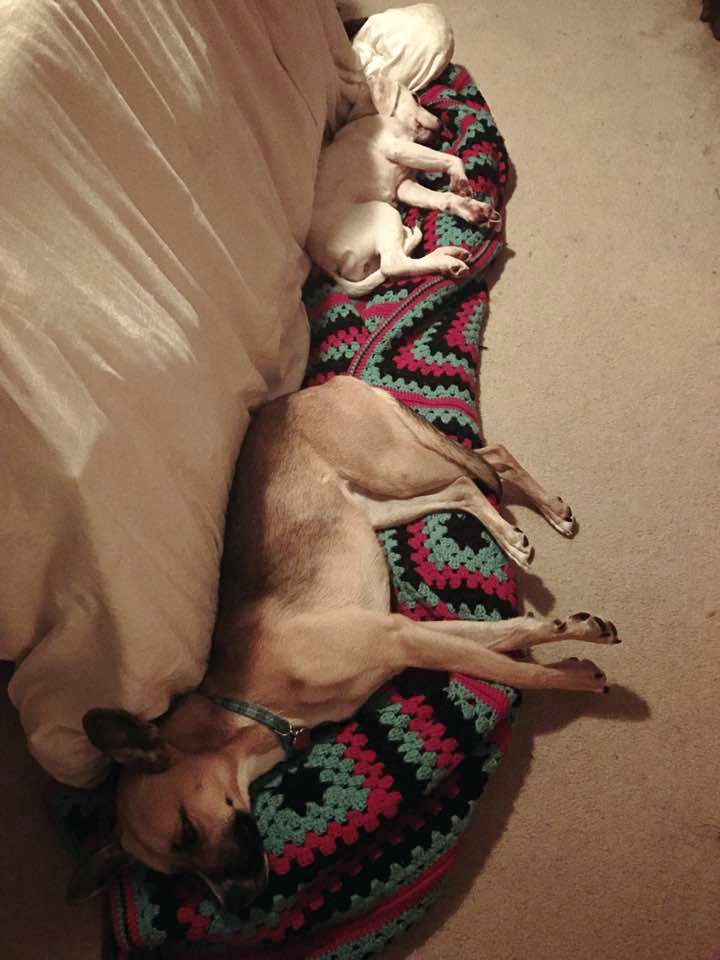 Layer with blankets, throws and afghans – On a cold winter's night, there's nothing better than snuggling under a handmade quilt or afghan. As an added bonus (because life is better with bonuses) the memories of winters gone past will add to the warmth. CC Chapman says the afghan his grandmother made to celebrate his wedding is the first addition to his bedroom when the cooler weather hits. It's clear his dogs will need some coaxing to share it though…
Pile on the pillows – Fluffy, soft pillows remind me of the meatloaf mom used to serve on chilly winter nights. Each forkful felt like therapy, sticking to my ribs and reminding me of all that's good in the world after a bad day at school. As an adult, pillows are my go-to snuggle companions. Paired with a beautiful glass of wine and good book – let it snow, let it snow, let it snow!
Go warm – Surround yourself with warm colors. Painting your bedroom can be a pain so add color and contrast in your pillows and duvet instead. Wanda S Horton says, "Cozy means comfort! Replace old pillows with fresh, fluffy ones. Layer the bed with blankets and a silk-filled comforter." We'll have what she's having…
Add rugs – In the summer, there's nothing I love more than gleaming, cool hardwood floors. But in the winter, my toes get twitchy just thinking about getting out of bed in the morning. I solve the problem by going old school and adding a soft shag rug on either side of the bed and a cozy wool rug for the center of the room. Contrasting textures and patterns – even rug on rug – adds to the cozy feeling of a room during the coldest months.
Warm up the lights – Interior designers know that lighting can make or break the décor of a room – especially a small space like a bedroom. Reduce the wattage on your bulbs for a mellow, soothing glow instead of a stark white. Not only will the dimmed lights help you prepare for sleep, they'll add to the cozy ambiance in your bedroom.
Add some delicious scents – I'm a candle addict but I rarely use candles in the bedroom because of my fear of falling asleep and forgetting to blow them out. Instead, I add pine cones, cinnamon, cloves and vanilla to a basket on the credenza – putting it on the register vent for a few minutes amps up the aromatherapy to revive and relax.
Size up your mattress – At the end of a long winter's day, it's night and the most important function of your bedroom (and bed) is to deliver a good night's sleep. If your mattress is 7-10 years old or you sleep better away from home than you do in your own bed, it's time to consider shopping for a new mattress.
What's the true cost of a good mattress? If you spent $2,000 on a new mattress and slept comfortably on that mattress for 7 years, the cost of healthy sleep would be $1.27 per night – less than the cost of Starbucks coffee in the morning…
If you're ready for a new mattress, we'd love to help you find the right one for you. Visit our Find a Retailer page and we'll locate a store close by where you can lie on our mattresses and talk to a trained sales professional.
Eager for more sleep info you can really use?
Join our communities on Facebook and Twitter and let's continue the conversation.
We'd love to hear what you have to say!
This blog does not provide medical advice. It is intended for general informational purposes only and does not address individual circumstances. It is not a substitute for professional medical advice, diagnosis or treatment and should not be relied on to make decisions about your health. Never ignore professional medical advice in seeking treatment because of something you have read on Restonic.com. If you think you may have a medical emergency, immediately call your doctor or dial 911.
Get better sleep, today