Restonic is pleased to announce its 2021 Hybrid Mattress Collection has been nominated by BrandSpark International for their Best New Product Award. Touted as America's most influential and credible new product awards, winners are chosen by thousands of real shoppers. Winners will be announced in early 2022 and will appear in Newsweek, both print and digital. The Best New Product Awards is conducted by BrandSpark International, an independent market research firm that works alongside many of the largest consumer goods brands in the world. Best New Product Awards has partnered with premier news magazine brand, Newsweek, to help drive awareness of these award-winning products.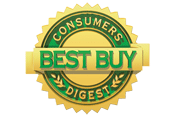 Our ComfortCare® mattresses first won the Consumers Digest Best Buy™ Award in 1987. We're especially proud of this award as it's based on 8 important criteria: performance, ease of use, features, quality of construction, warranty, efficiency, styling, and maintenance and service requirements. Very few other product lines have received the Consumers Digest Best Buy™ Award as many times as our entire ComfortCare® mattress collection. The Best Buy Seal is a registered certification mark and trademark of Consumers Digest Communications, used under license for awards granted from 1986 to 2020.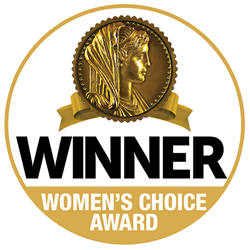 Since 2011, Restonic has consistently been awarded the Women's Choice Award® for Excellence in Brand Experience. Through a survey of previous Restonic customers, an astounding 96% of the women polled said they would absolutely recommend Restonic to their family and friends. Women's Choice Awards, the voice of female consumers, awards businesses and brands based on consumer experience. WomenCertified is a trusted referral source for businesses and brands that women recommend. Those businesses and brands that meet a higher standard of customer experience among women are awarded the Women's Choice Award®. Awards are based on surveys of tens of thousands of women, as well as research conducted in partnership with the Wharton School of Business. This research led to the development of the Female Sales and Service Satisfaction.
Restonic reviews are collected from verified buyers who can review their purchases from their phone, tablet or computer. Reviews are authenticated and managed through our warranty registration process, which allows our consumers (and potential consumers) to read honest, real reviews on our site.