---
Depending on your budget, preferred sleep temperature and individual taste, learn how to choose the comforter of your dreams
Once you have the perfect mattress and headboard, it's time to complete your bedroom oasis with sumptuous bed linens and pillows. In today's world, we have plenty of options available at a variety of price points, but it can be challenging to know which ones are worth the investment and which will afford the best night's sleep. Thanks to a bounty of expert advice, we have the answers you need.
Let's dive in!
The ups and downs of down bedding
For many, a luxurious, fluffy down comforter is the cherry on top of the ultimately luxurious bed – the ideal finishing touch. It's a popular choice among Americans. A survey by Sleepjunkie.com found that, for more than 58% of respondents, fluffy comforters (or duvets) were the bedding topper of choice. Just 11% chose bedspreads.
Many types of comforters and duvets are stuffed with a special type of feather called plumules, which are light, fluffy clusters from the underbelly of ducks or geese. "Down bedding offers plenty of advantages, making it the best choice for many people," says Janet Coleman, a health expert with TheConsumerMag.com. "It's durable and easy to clean, which means it will give you years of quality use, whether you use it every night or just occasionally for extra comfort."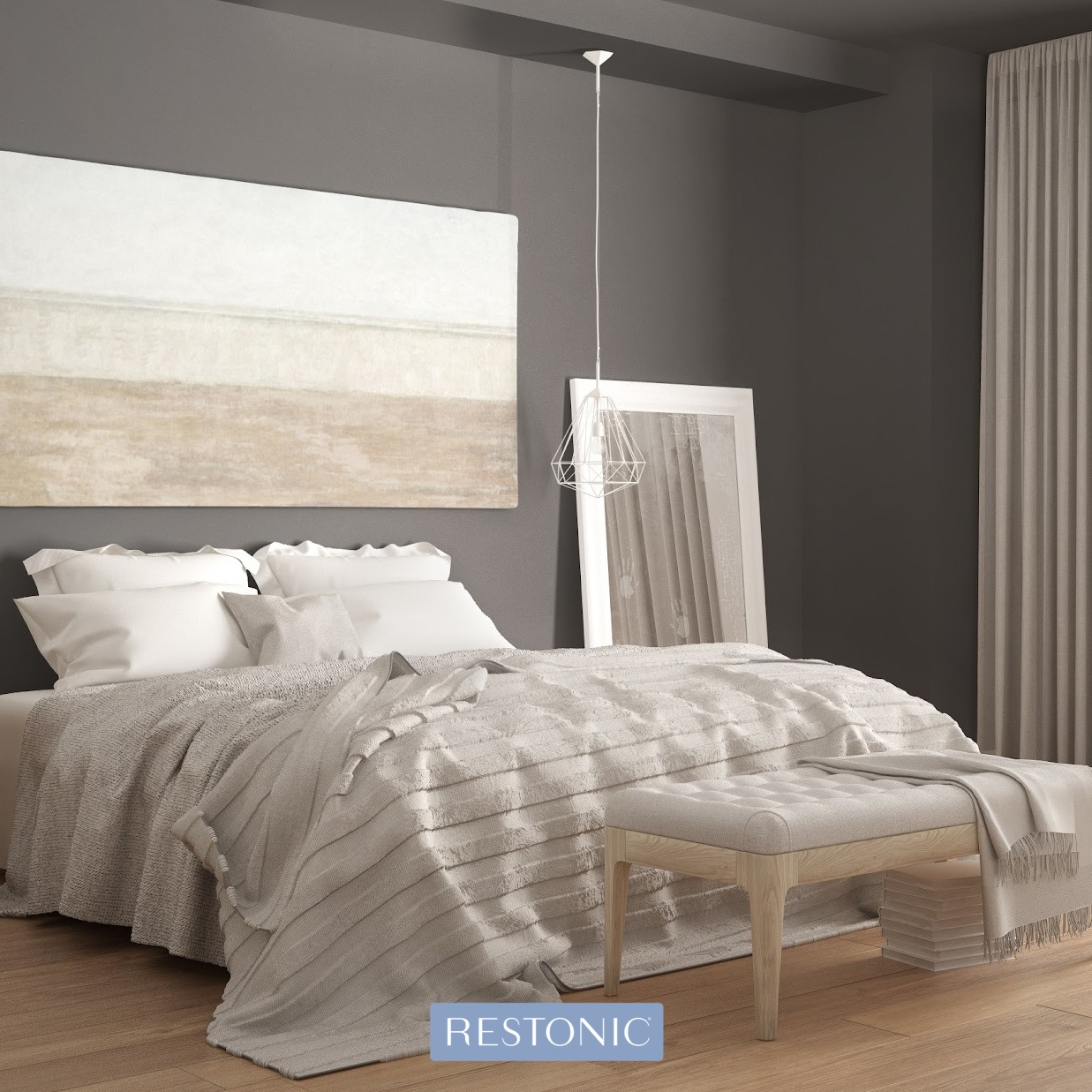 And while down can provide warmth in the depths of winter, it's a good year round choice, thanks to its breathability and light weight. You'll enjoy better body temperature regulation with this natural material since down doesn't create heat. It will confine your own body heat though, which keeps most people comfortable but can sometimes cause overheating for hot sleepers. When assessing different options, remember that the best quality down comforters use a baffle box design, a design makes the down stay put in individually stitched compartments. This ensures the filling doesn't move around over time and become clumpy.
On the flipside, down comforters can be more expensive than synthetic alternatives, so you'll want to determine a budget before you begin shopping. Some people may be concerned about animal welfare and be hesitant to choose down from ducks and geese. Recently, there have been more manufacturers embracing sustainability and adopted ethical practices around treatment of the birds. Look for goods with a RDS (Responsible Down Standard) or GTDS (Global Traceable Down Standard) certification.
Allergens may also be an issue. "A major drawback of down is its susceptibility to dust mites, a common villain in many allergic reactions," explains Coleman. "If any amount of down comforter touches the floor it must be washed as quickly as possible, or else bed bugs or dust mites could migrate into the comforter and cause problems for the user. In addition, some individuals may experience a reaction to down that causes discomfort or irritation."
Down devotees should make sure their bedding is allergen free by washing it in hot water (at least 130 degrees Fahrenheit). A 15 to 20 minute tumble in a hot dryer is also an effective strategy. Some savvy consumers put tennis balls in the dryer with their down comforters to get them fluffed up again and help maintain their luxurious feel longer.
Smart bedding alternatives to down
Whether it's a concern about allergens or a price consideration, down might not be right for you. Fortunately, there are some good alternative options. The nice thing about those other alternatives is affordability. "Faux down might be more suited for people with tighter budgets," says Alex Savy, a certified sleep science coach and CEO/founder of SleepingOcean.com. "Down alternatives typically use thin polyester fibers. They can mimic the feel of down (to a certain extent) but cost much less."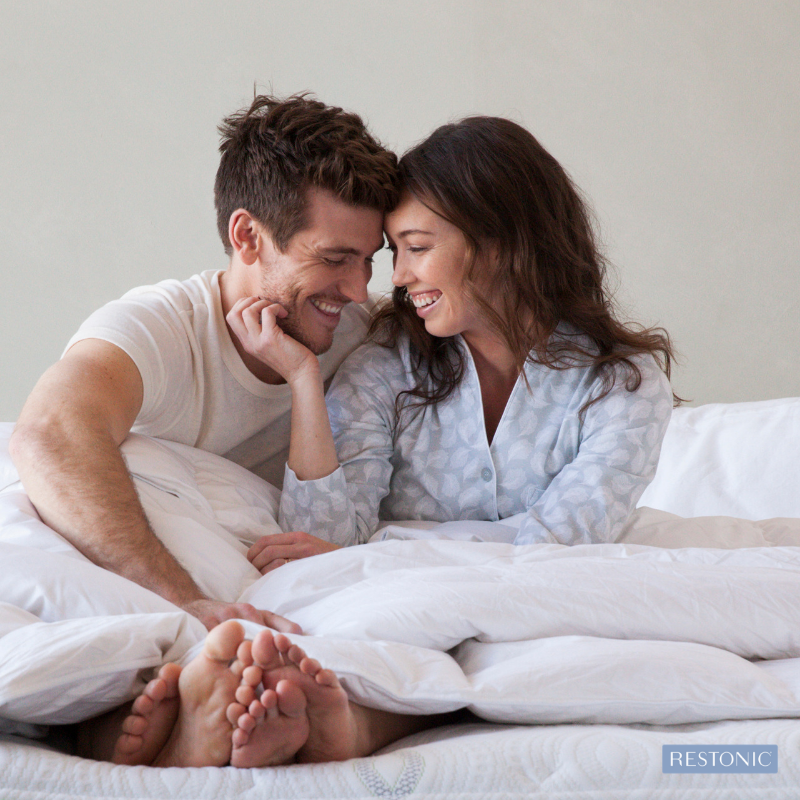 Down alternative bedding often uses thin polyester fibers to mimic the fluffy feel of down. Some popular brand names include Thinsulate, PrimaLoft, FullRange, and PolarTec Alpha. They don't regulate heat quite as well as down though and may create more heat in your bed than a down duvet. Also watch for greener choices, like Tencel comforters, made from polyester fibers from 100% recycled materials, which can save up to 40 water bottles from going into a landfill.
Some companies are using different types of wool in bedding, like fibers sourced from alpacas in the Peruvian Andes or Merino sheep. They do offer better airflow than synthetics, which helps to keep sleepers from over-heating.
Most down alternatives are also easy to clean. They stand up well to being tossed in the wash, then the dryer. What's more, they retain their shape and fluffiness without any additional maintenance.
One of the main reasons why buyers opt for synthetic alternatives is their hypo-allergenic qualities. If you're someone who experiences disrupted sleep because of congestion, they may be a smarter choice.
The bottom line? "Bedding material plays a major factor in areas like comfort and durability, but the deciding factors are usually things like personal preference and lifestyle," notes Coleman. "The choice between down and alternative bedding is no exception to this. Before making the switch from down to alternative bedding, consider a number of factors that contribute to the decision. Overall, it comes down to individual tastes."
Rest well & wake up ready to go!
Better sleep gives rise to better mornings, bringing your goals into focus and dreams within reach. Hungry for more sleep info? Dig into these posts:

Eager for more sleep info you can really use?
Join our community Facebook and let's continue the conversation.
We'd love to hear what you have to say!
This blog does not provide medical advice. It is intended for general informational purposes only and does not address individual circumstances. It is not a substitute for professional medical advice, diagnosis or treatment and should not be relied on to make decisions about your health. Never ignore professional medical advice in seeking treatment because of something you have read on Restonic.com. If you think you may have a medical emergency, immediately call your doctor or dial 911.
Duerme mejor, hoy mismo