---
From a great mattress to cozy blankets, we've got you fully covered with these expert tips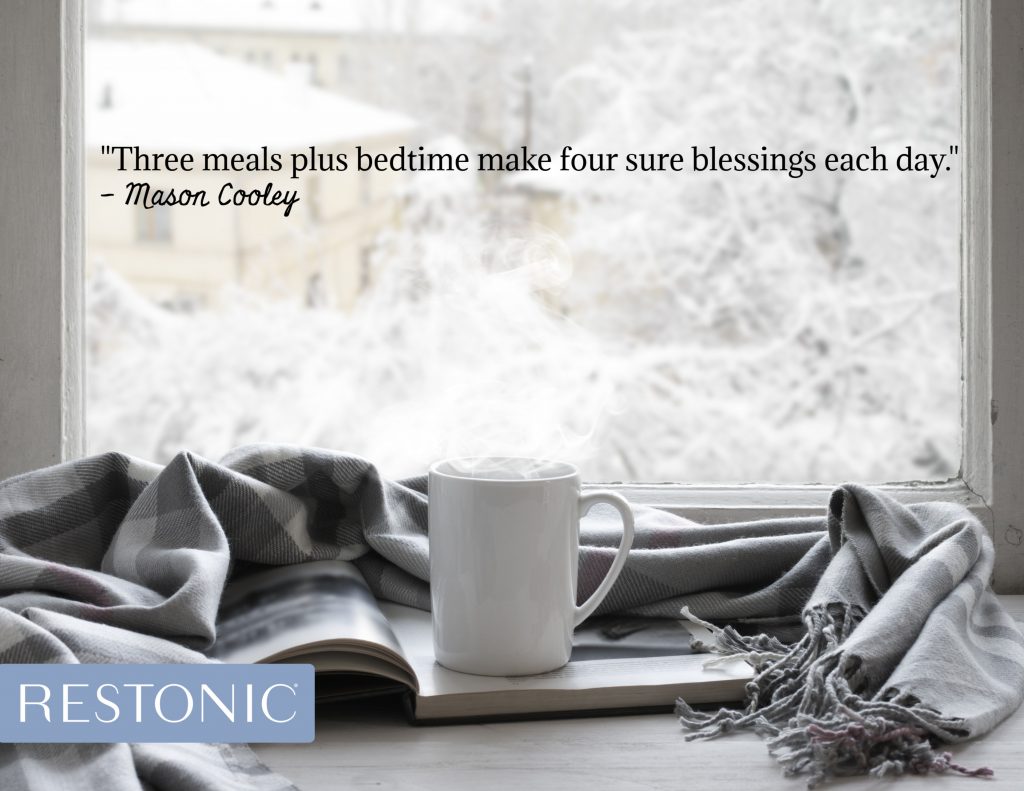 When you're trying to create your ideal sleeping environment, there are a variety of elements that should guide your decisions – the right (for you) mattress and foundation, pillows, sheets and blankets. As well as overall design of your bedroom – right down to the use of laundry hampers and personal mementos on your bedside table. Make no mistake, the whole package needs to be in place to deliver that great sleep you crave.
Begin with a bedroom audit. Everything in the room should play a part in helping you find your best night's sleep. When it comes to humans and sleep, the less distractions the better. Eliminate anything in your bedroom that's not related to sleep to help your brain associate the room with only sleep and intimacy, says Lawrence Epstein, MD, medical director of Sleep Health Centers in Boston and coauthor of The Harvard Medical School Guide to a Good Night's Sleep.
Whether you're putting together a new bed(room) or fine-tuning an existing one, we've got you covered with expert advice and tips.
1. Plan for better bedroom design by understanding the "size" issue
Does size matter when it comes to designing your bedroom? Is there a perfect sized dream bedroom? According to Forbes Magazine, "an organized and well-considered space can improve your mood when you need to get to sleep, and get your day off to a good start when you wake."
Begin the process by asking yourself a few questions:
What size bed do you want to sleep on – queen or king?
Can you fit nightstands on either side of the bed?
What other furniture can you fit comfortably in the room?
Do you need more than one dresser and/or armoire?
Do you have room for a seating area?
A room for sleeping – according to most building codes – should be at least 70 square feet. If you have the space (and your budget will allow) a king size mattress will deliver a better night's sleep for most couples. Keep in mind that many sleep doctors recommend a king size mattress for the best undisturbed sleep but you'll need to determine if your room can accommodate that big of a mattress comfortably.
2. Tap into the principles of the ancient practice of feng shui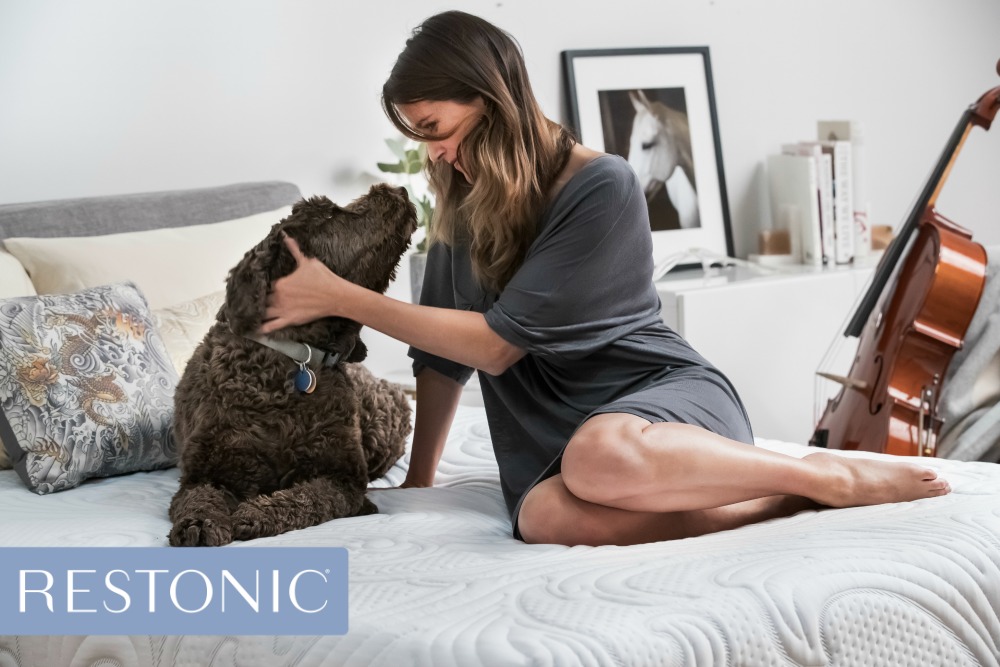 In Asia, feng shui is serious business. Architects will hire feng shui masters to examine plans for buildings (before construction begins) to ensure the design creates the right kind of energy. "Feng shui is the art and science of balance," says Kac Young, founder and president, The Feng Shui Specialists Inc., Santa Barbara, Calif. "When you live in balance with your environment, your body functions in rhythm and harmony with the space."
The well thought-out bedroom should do three things:
Recharge your energy
Be conductive to a deep, uninterrupted sleep
Trigger positive emotions
According to Jeffrey Weldler, an interior decorating expert, it's best to position your bed as far away from the door as possible without losing sight of the entrance to the bedroom. "Try placing the bed in the diagonal corner just opposite the door," he says. "Proper bed placement will improve sleep and relaxation."
3. A word about clutter and your bedroom
While it might be tempting to infuse a wide variety of elements into your bedroom, consider a less-is-more approach. Tzivia Gover, a sleep specialist and author of The Mindful Way to a Good Night's Sleep, says she keeps her bedroom dark and clutter-free.
Drew and Jonathan Scott, hosts of HGTV's Property Brothers and founders of Scott Living Home are big believers in clutter-free bedrooms. "At the start of each new season, I clean out my closet and drawers," says Drew. "I donate anything I haven't worn in at least year or, as Marie Kondo would say, items that don't spark joy – no exceptions."
Invest in storage solutions that slide under your bed or a pair of nightstands with drawers to tuck away items you want handy at night. And when it comes to furniture placement in your bedroom, think about the flow of the room. Try not to obstruct access to the areas you use the most. Ensure there's a clear path to your bathroom and closets.
4. The world's best mattress (for you)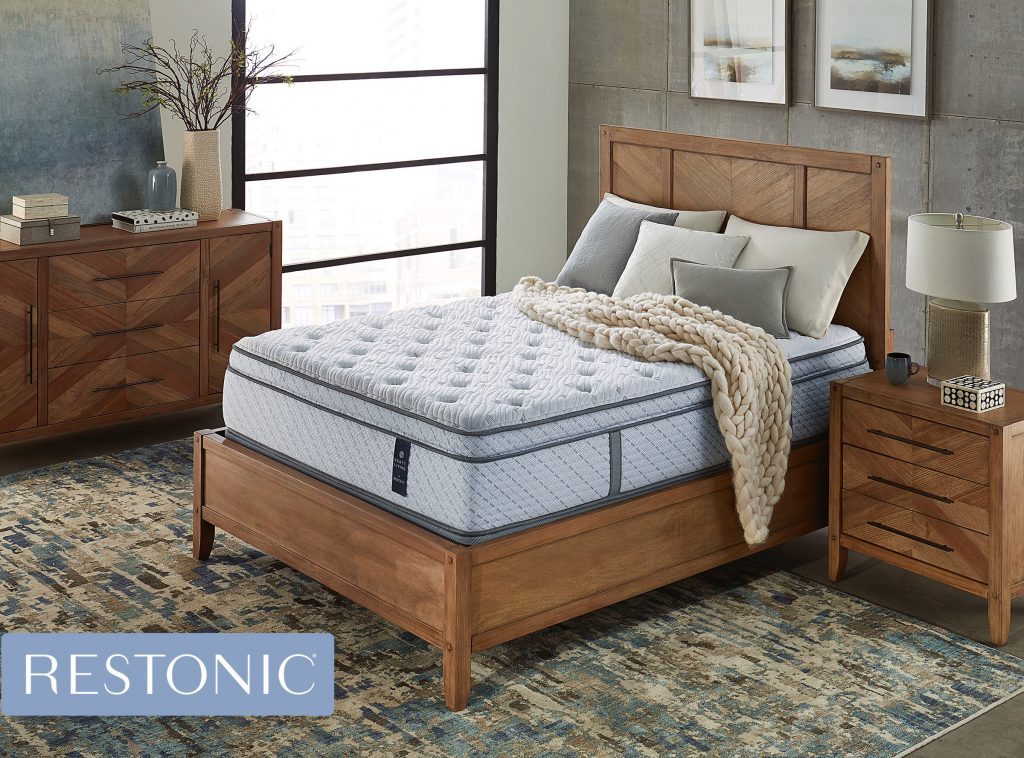 Let's be honest, your mattress doesn't play a supporting role in your sleep – it's the star of a great sleep environment. To be the star, it needs to strike the right balance between softness and firmness, conformability and support. And it also needs to meet your unique sleep and individual preferences. Innerspring mattresses tend to be bouncier, but those with individual wrapped coils will reduce the bounce and partner disturbance during the night. If you prefer a firmer option, consider memory foam or maybe a latex mattress. And if you can't decide between inner spring, latex or memory foam, take a closer look a hybrid mattress, which offers the best of all three components combined in one supportive mattress.
When mattress shopping, pay close attention to how different mattresses feel when you lie in your preferred sleep position. Side sleepers tend to enjoy mattresses with innersprings or a slightly softer foam mattress. Stomach snoozers find their comfort zone on firmer latex or memory foam mattresses and back sleepers benefit from a mattress that's right in the middle – not too soft, not too hard.
5. A mattress protector – an essential for EVERY bed!
A basic mattress protector will shield your mattress from wear and ensure longevity. But a little research may help you find one that will also safeguard against bed bugs, stains, dust mites and allergens. Some are also designed help maintain a consistent temperature in the microclimate of the bed, reduce tossing and turning and even improve the comfort-level of the mattress.
"Gone are the days of selecting a mattress protector based on size alone," said Caitlin Hoff, a health and safety investigator for ConsumerSafety.org. "Today, mattress protectors come in a range of different materials and offer different functions depending on what you're looking for."
6. The right foundation for you and your mattress
Great mattress? Done. Now what are you going to put it on? You've got a few options available. A box spring or box foundation is a common choice and will provide optimal air flow, allowing your mattress to deliver supportive, healthy sleep longer. As well as supporting the mattress, your foundation acts as a shock absorber to limit movement and bounce during the night.
If you're considering ditching the box spring, a platform bed might be for you. Platform beds don't need a foundation as the mattress rests directly on the slats. The frame consists of wood slats that provide all the necessary support and breathability for the mattress. Platform beds take up less space and add a unique design look, which can add more character and charm to your bedroom.
Want to upgrade your sleep without breaking the budget? Adjustable bed bases let you alter your position in the bed with a click of a button – most often with a wireless remote or an app on your smartphone – raise or lower your head, legs, upper and lower body as you please. With a myriad of sleep (and waking) positions available, you'll find the right one to suit your preferences, whether it's working on your laptop, watching Netflix or reading late at night.
7. The right sheets for your new bed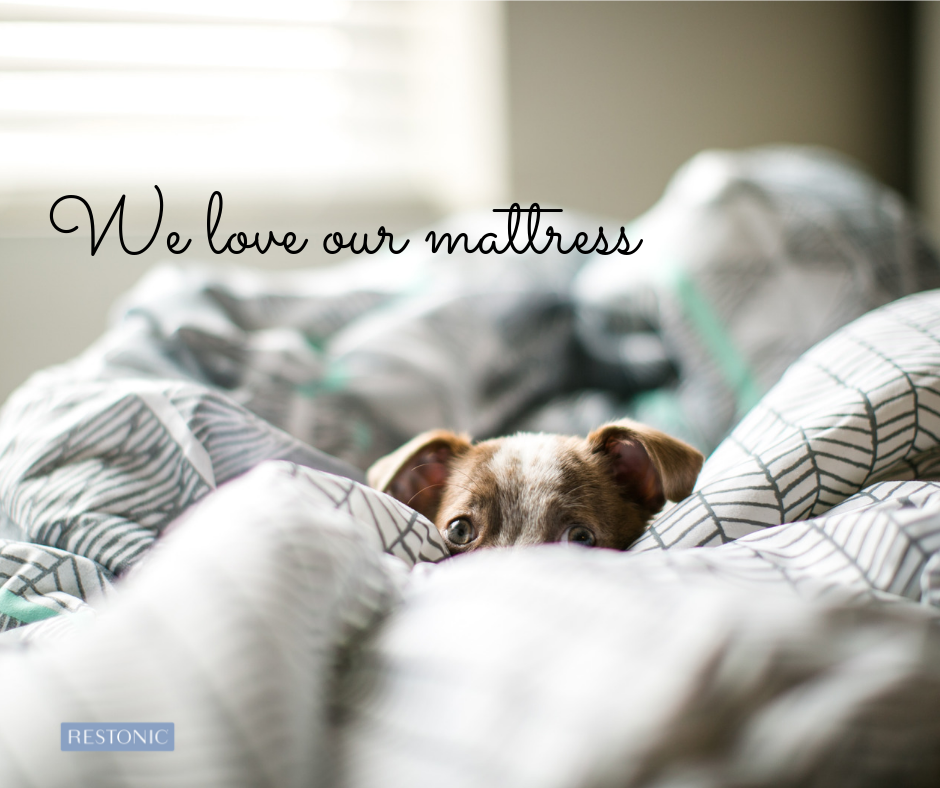 Before you can sleep on that new bed in your beautiful new bedroom, you'll want to have a number of sheet sets on hand to swap out for washing days and seasonal changes. Good quality cotton sheets will serve you well. They're breathable and long-lasting. Look for the word "percale" on the package as they tend to have good durability and feel cooler to the touch. Aim for a thread count between 200 and 300.
If you like a sleek, smooth feel, choose sateen sheets with a tight weave (approx. 300 to 600 threads per inch). But there may be times when you want to cozy up more. For fall and winter, consider flannel sheets. They're usually made of cotton, but the fibers have been brushed to give them a fuzzy, warm feel. Those brushed fibers trap more air, which helps them retain more heat close to your body. When you buy flannel, you won't see thread counts listed. Instead, manufacturers use weight per square yard of fabric, expressed in ounces. Aim for a quality set that is 5-6 ounces.
8. Cozy blankets for the best sleep
The ideal blanket will keep you warm and comfortable, without making you sweat or feel chilled. Like sheets, you'll need a few in your cupboard to suit a range of weather throughout the year. For fall and winter, a lightweight wool blanket's breathability helps you regulate your temperature better and stay warmer.
For those who are allergic to wool (or find it too scratchy), a fleece blanket will do the trick. It's luxuriously soft, but less breathable since it's made of synthetic materials. If you struggle to stay warm when you sleep, this is a good choice. Year-round, a cotton twill or waffle blanket are good bed staples. They have a bit of weight, but offer breathability, thanks to their weave. Whatever you choose, make sure your blankets are washable.
9. Supportive pillows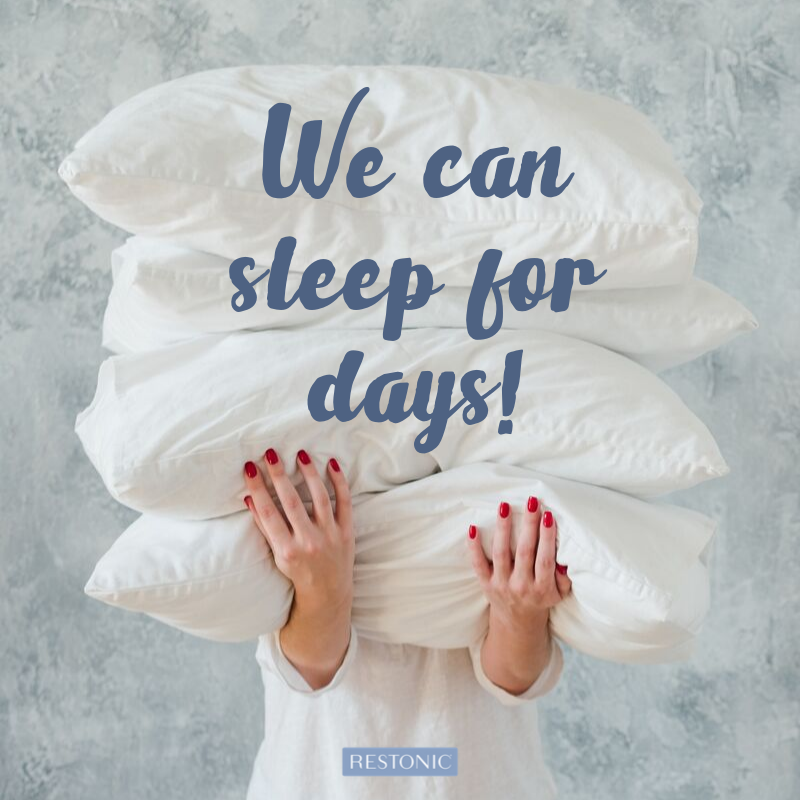 Pillows are the cherry to top all this bed(room) goodness you've been working toward. A pillow that doesn't allow your body to rest in alignment can cause headaches, neck and shoulder pain, as well as giving you a lousy night of sleeplessness. Your preferred sleep position is your best guide to the right pillow for you. Stomach sleepers can sometimes go pillowless or choose a soft, flat pillow. Back sleepers usually opt for medium thickness pillow that won't push the heads too far forward. Side sleepers need firmness to support the neck.
If you tend to mix it up and don't commit to one position, a pillow of medium thickness with a fair amount of softness covers all the bases.
There are even more options when it comes to the types of filling. If you're allergic to feathers, rule out down or any other type of feather pillow. But the other alternatives are still numerous.
What's your budget?
Do you sleep hot or cold?
Latex pillows are a good choice for those with allergies and tend to be cooler than memory foam pillows. They also come in a wide variety of shapes. Memory foam provides good support and are long lasting. They don't breathe very well so if you tend to overheat, look to another filling, like cooling gel, bamboo, ventilated or open cell memory foam, or shredded foam.
Rest well & wake up ready to go!
Better sleep gives rise to better mornings, bringing your goals into focus and dreams within reach. Hungry for more sleep info? Dig into these posts:


Eager for more sleep info you can really use?
Join our community Facebook and let's continue the conversation.
We'd love to hear what you have to say!
This blog does not provide medical advice. It is intended for general informational purposes only and does not address individual circumstances. It is not a substitute for professional medical advice, diagnosis or treatment and should not be relied on to make decisions about your health. Never ignore professional medical advice in seeking treatment because of something you have read on Restonic.com. If you think you may have a medical emergency, immediately call your doctor or dial 911.
Duerme mejor, hoy mismo