---
Clean or cluttered? Your choice of stuff kept at your bedside offers a glimpse into your personality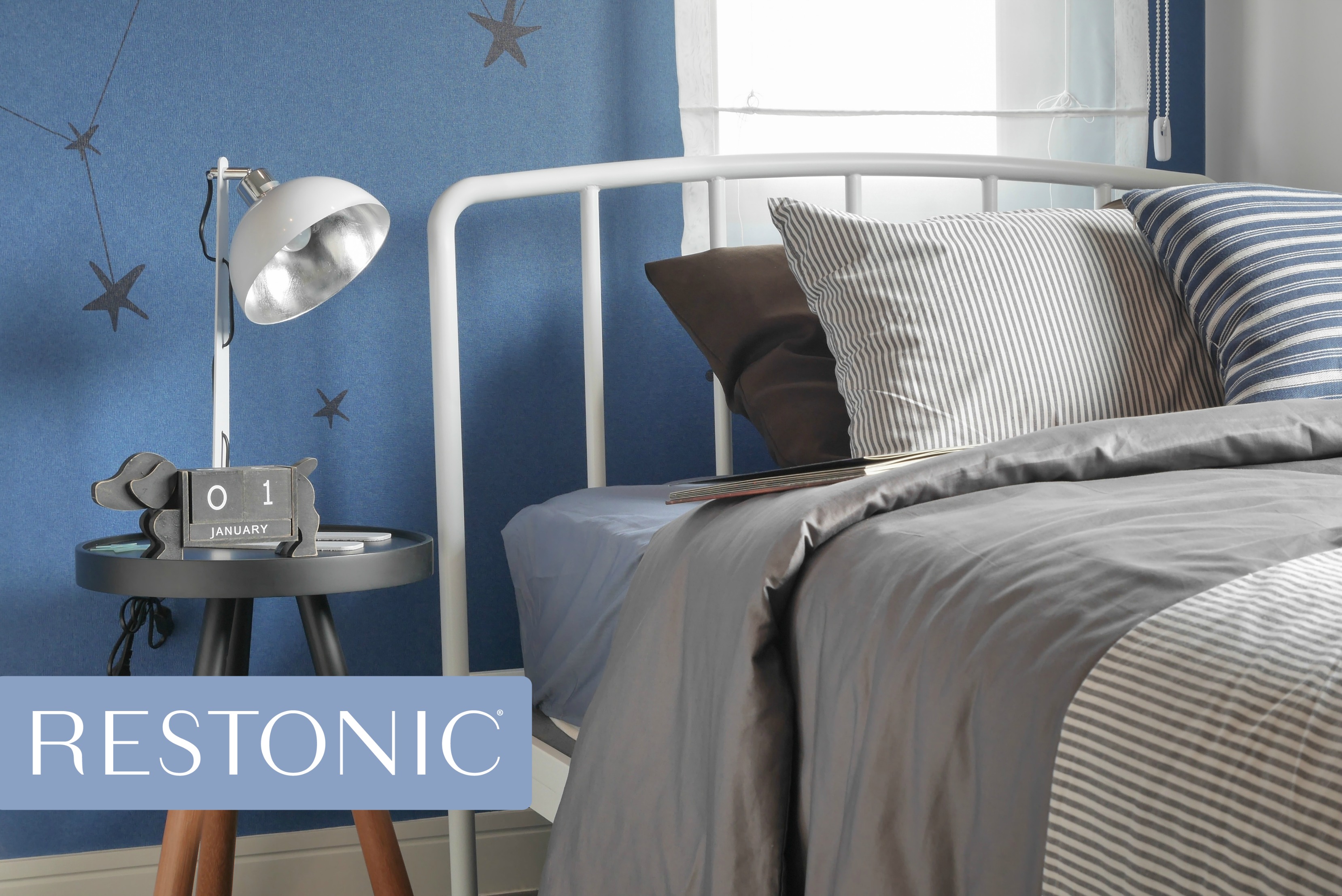 Your bedroom should be a sanctuary, a place where you can slip away from the world and find enough peace to enjoy a restful night's sleep. It reflects your sense of style, showing what's most important to you – like your phone… Wait, what?
According to a 2015 Bank of America report, 71% of Americans sleep either with their phone in bed or have it on a nightstand beside the bed. A desperate 3% actually sleep with their mobile device in their hands! Clearly, the research about the disruptive effects of electronics on sleep quality isn't hitting home to these folks quite yet.
No matter what style your nightstand is, keep it free of clutter while ensuring it remains practical and gives you access to essential stuff you may need during the night. Getting rest is much tougher when you're surrounded by a mound of things. That said, it's nearly possible to go absolutely minimalist. The key is editing down those essentials. What to ditch? What to keep? Here are a few suggestions:
5 nightstand must-haves for a more restful night
A lamp. Resist the temptation to use it for reading into the wee hours of the morning. The more you can preserve your bed as a designated sleeping place, the better your rest will be. Here's a hint for your lamp: use a low-wattage light bulb to minimize the effects of light on your sleep.
Hand lotion, lip balm and any medications you may need during the night will allow you to fix simple issues without making a bleary-eyed trek to the bathroom medicine cabinet in the middle of the night. (Do take precautions to keep medication safely away from children.) Use small travel sizes of toiletries that will fit into a drawer to lessen clutter on the top of your nightstand.
Small dish or tray. They're especially handy for glasses, which you'll to find easier if you put them in the same place each time you take them off. A small dish can also be used for jewelry, hair ties or earplugs. You won't need to struggle to find them in the dark if you should need them.
Reading material. Whether it's a stack of magazines or the latest and greatest sci-fi thriller, keeping material close by is helpful for those restless nights. Not to mention they make great décor additions. Though you might be tempted to use an e-reader for reading in bed, opt for old school paperbacks and printed magazines that won't mess up your slumber with a blue light that disrupts your wake-sleep cycles.
A flashlight. In case of emergency, keep a small one close by to ensure you can always find your way to safety and even just to the bathroom in the event of a power outage. 
Some additional items include an alarm clock (one that doesn't emit bright light), your phone (if you must), tissues, a carafe of water and a notepad and pen (for jotting down ideas, things you want to remember to do, or your dreams).
What do you keep on your nightstand?
Rest well & wake up ready to go!
Better sleep gives rise to better mornings, bringing your goals into focus and dreams within reach. Hungry for more sleep info? Dig into these posts:
Eager for more sleep info you can really use?
Join our community Facebook and let's continue the conversation.
We'd love to hear what you have to say!
This blog does not provide medical advice. It is intended for general informational purposes only and does not address individual circumstances. It is not a substitute for professional medical advice, diagnosis or treatment and should not be relied on to make decisions about your health. Never ignore professional medical advice in seeking treatment because of something you have read on Restonic.com. If you think you may have a medical emergency, immediately call your doctor or dial 911.
Get better sleep, today