---
Get the straight goods on how to set up the perfect bed
Some people find the process of setting up the perfect bed a mysterious, potentially bewildering, process. We feel your pain. Rest assured, we've got you covered when it comes to wise answers to your most burning questions, from the best mattress size to how to configure your bedroom to accommodate a queen-size mattress. By the end of this story, you'll be well-versed in the art of creating the ultimate snooze-inducing bed. Here's what you need to know.
What's the best size bed for couples?
A king-size bed ticks all the boxes for most twosomes. At 76" wide, it gives both parties lots of room, even if one of them is a restless sleeper. With more than 3 ft of space width-wise per person, a king mattress also provides room in the middle for spooners and sharing the bed with pets and kids. Depending on the size of your bedroom, a queen size is your next best bet. If your bedroom is smaller, go for a double mattress. The bigger the better is the way to go, but remember you'll need enough space between the wall and bed (approx. 2ft) so you can get out of your bed without taking out your knees.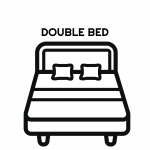 Is a double bed the same size as a full bed?
We understand the confusion. It would be much simpler if just one term was used, but a double-size bed is the same as a full bed – 54" wide by 75" long. In case you're curious, just 14% of American couples sleep on a full/double mattress, according to research data from Statista. Queen is the most popular at 47%.
How can you rearrange your bedroom to fit in a queen-size mattress?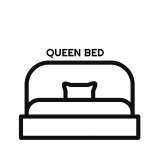 A queen-size mattress is 60" wide so you'll need to pay attention to traffic flow in your bedroom to ensure you can get out of bed safely in the dark of the night. If you're tight on space (and really want a queen mattress), plan to hyper-edit your bedroom furniture. If a piece of furniture doesn't serve a defined purpose, then leave it out of your bedroom. Choose compact, multi-use pieces so you can optimize the use of available space. A platform bed, for example, can provide ample storage space instead of a dresser.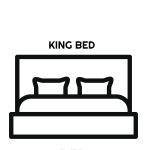 If you put 2 twin mattresses together, does that make a king mattress?
Kind of, but not exactly. Two regular twin mattresses together "almost" make a king-size mattress – with a shortfall of 5" in length. But, if you try two XL twin beds, you'll equal the area (both width and length) of a standard king mattress. And why, you may ask, would one want to put two XL twins together to make a king? If your bed partner is a restless sleeper, you'll be spared some of that annoying motion transfer that can diminish sleep quality. The bonus: You enjoy togetherness time in one bed. Two twin XL mattresses can also be a good choice in a spare bedroom that's used by singles and couples.
What's the difference between a twin and twin XL mattress?
Here's a bit more information related to the question above. A regular twin-sized mattress measures 39" by 75". A twin XL is 39" by 80". For tall folks, that extra 5" in length makes a significant difference in terms of comfort.
How do different mattress sizes stack up in comparison?
Most people usually deliberate over two mattress sizes of a similar size. Rarely, is someone torn between the extremes like a standard twin and California king. With that in mind, we've created this easy cheat sheet.
Which is better? A queen mattress or king mattress?
A queen mattress is 60" by 80". A standard king is 76" by 80". Because a king mattress is wider, it's best for couples who need extra room to spread out. A queen mattress might be perfect for you if you enjoy cuddling and need the extra easement space in your bedroom. If economics are an issue, a queen mattress will often be less than a king mattress – the decision maker for many people.
Which is better? A full mattress or twin mattress?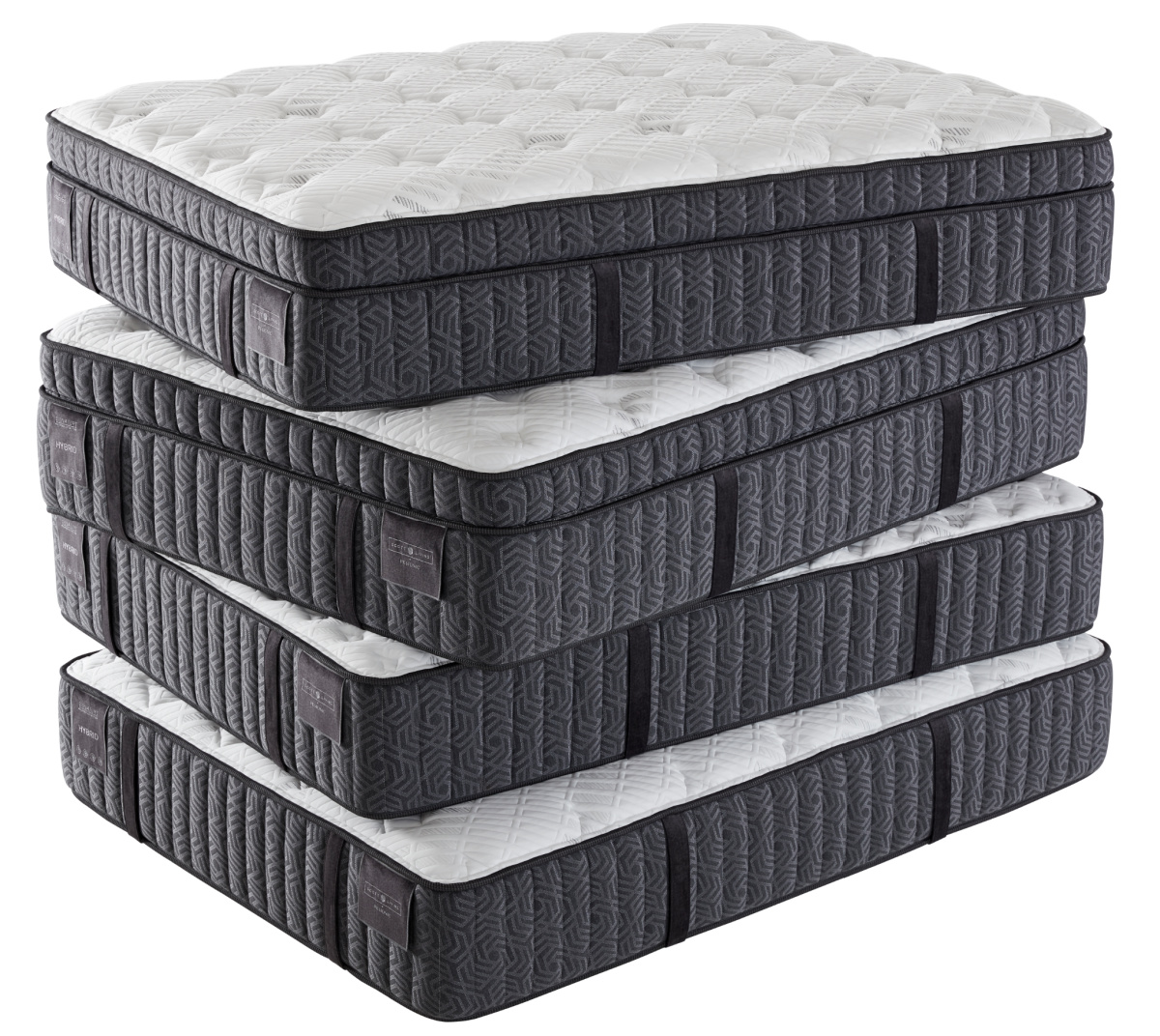 A twin is also known as a single bed and that's an accurate description since there's just enough room for one person – a twin mattress measures 38" by 75". It's best suited for children as a step up from a crib, or as an extra place to sleep in a guest bedroom. A full (double) mattress is 16" wider, making it a nice step-up mattress. Still considered too tight for most adult couples, it will work in a pinch if needed.
Which is better? A full mattress or queen mattress?
If you've got a bedmate, then a queen is the way to go. It's a popular choice for couples, giving both partners some wiggle room while still being economical about bedroom space. Although a full mattress can often come with a lower price tag, it won't give enough room for twosomes. If you sleep alone – or you're buying for a teen – a full mattress offers space and economy. In a pinch, it will do as supplemental sleeping for visitors in a spare room.
Do you need a box spring if you have a platform bed?
First off, let's talk about what a platform bed is. Sometimes called a cabin bed, it's basically a mattress placed on a raised base, usually a solid frame. Rigid slats or lattices help support the weight of the mattress. The standard height of a platform bed ranges from 5 to 12 inches. That's pretty low, which can present challenges for some sleepers to get in and out of bed. If that isn't an issue then you can forego a box spring. That's part of the appeal of platform beds since you save money by just buying a mattress. For most people, buying a box spring is still a good option for a platform bed. It offers not only needed height and comfort, but also provides additional support for the mattress.
Rest well & wake up ready to go!
Better sleep gives rise to better mornings, bringing your goals into focus and dreams within reach. Hungry for more sleep info? Dig into these posts:

Eager for more sleep info you can really use?
Join our communities on Facebook and Twitter and let's continue the conversation.
We'd love to hear what you have to say!
This blog does not provide medical advice. It is intended for general informational purposes only and does not address individual circumstances. It is not a substitute for professional medical advice, diagnosis or treatment and should not be relied on to make decisions about your health. Never ignore professional medical advice in seeking treatment because of something you have read on Restonic.com. If you think you may have a medical emergency, immediately call your doctor or dial 911.
Duerme mejor, hoy mismo