---
If you're not sleeping on the right mattress for you, it might be time to start shopping for a new mattress that supports you better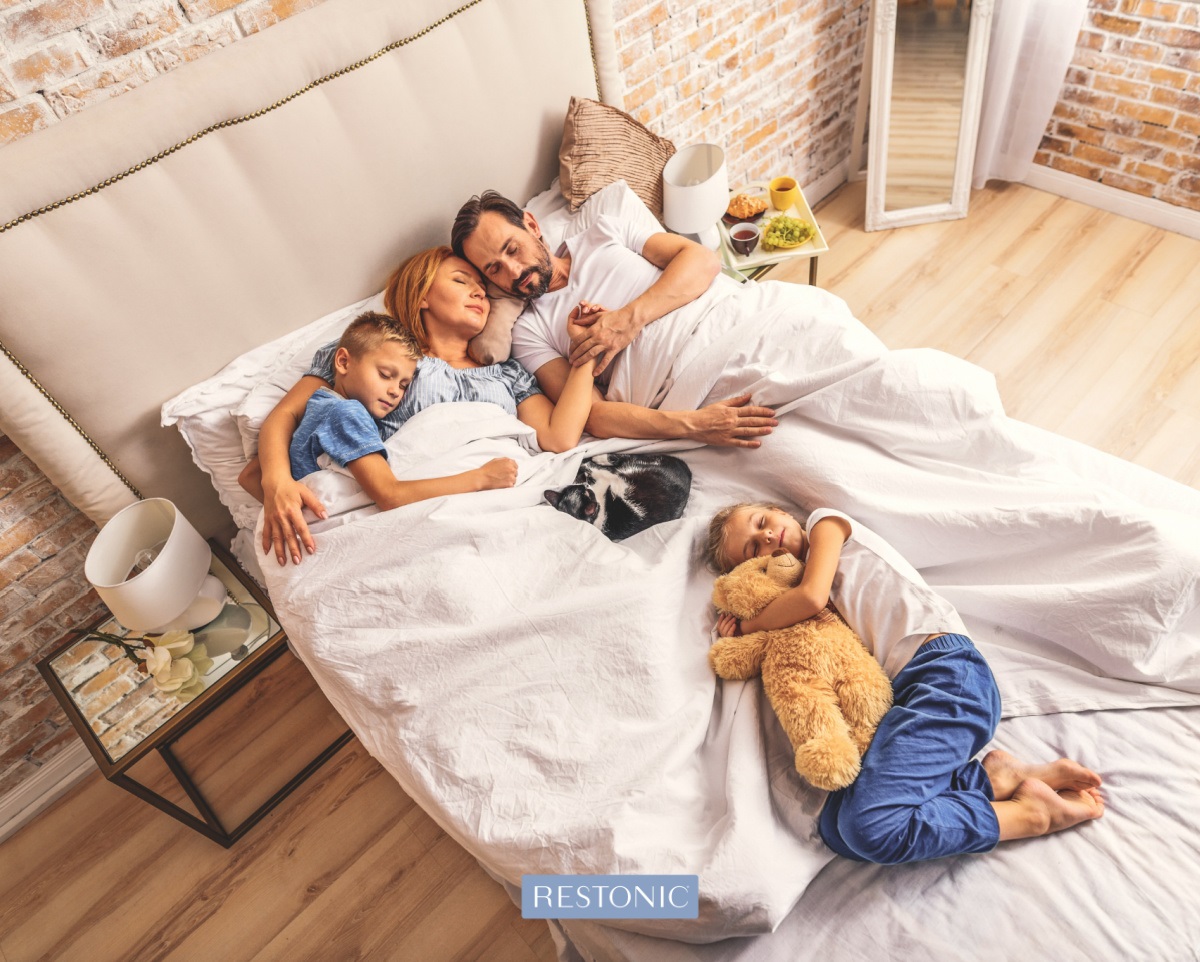 Teens have different needs than seniors when it comes to mattress size and type. Pregnant women have their own unique mattress requirements, as do kids and the elderly. The key to better sleep throughout your whole life is to understand that your mattress needs to change with your age and life situation. Just as there isn't one-kind-fits-all mattress, there isn't a mattress type that's evergreen and will work at every stage of life.
Most experts recommend evaluating your mattress around the 5- to 7-year mark. That doesn't necessarily mean getting a new mattress, but simply thinking about whether your current sleep environment is meeting your needs Is comfortable and in good condition? Are there any tears or stains or lumps that make it difficult to relax into a deep sleep? If it's not up to snuff, fight the urge to squeeze every bit of life out of it. Remember, your health and sleep are at stake.
Studies show that most Americans are more than a bit lax when it comes to updating their mattresses, which can impair their ability to enjoy the benefits of a great night of sleep. While your mom might feel nostalgic about keeping the bed you had since you were a kid, you're old enough to know when it's time to let it go. For starters, old mattresses have a serious ick factor – a buildup of sweat, dead skin cells and allergens.
If your sleep is suffering, start with assessing your mattress
Where to start? Our experts have chimed in with their recommendations for mattresses throughout the ages of your life – with some good tips to consider before you start to shop for a new mattress.
Best mattress for kids
Since crib mattresses are typically a standard size and firmness rating, when it's a time for a "grown-up" mattress, parents will need to make their first decision on what kind of bed their child will sleep on.
Most families opt for a twin, twin XL or a full-size mattress for their child when it's time to transition from the crib. Experts suggest saving the bigger, more expensive mattress for when the child enters the teenage years and more space may be needed. Because crib mattresses are quite firm, a mattress that's medium-firm to firm will likely be a good, comfortable choice.
As far as mattress type, we recommend innerspring – with pocketed coil – or latex, if you're looking for a mattress that will last until your child is a teenager and ready for a larger bed.
Restonic recommendation: ComfortCare Mattress
Best mattress for teens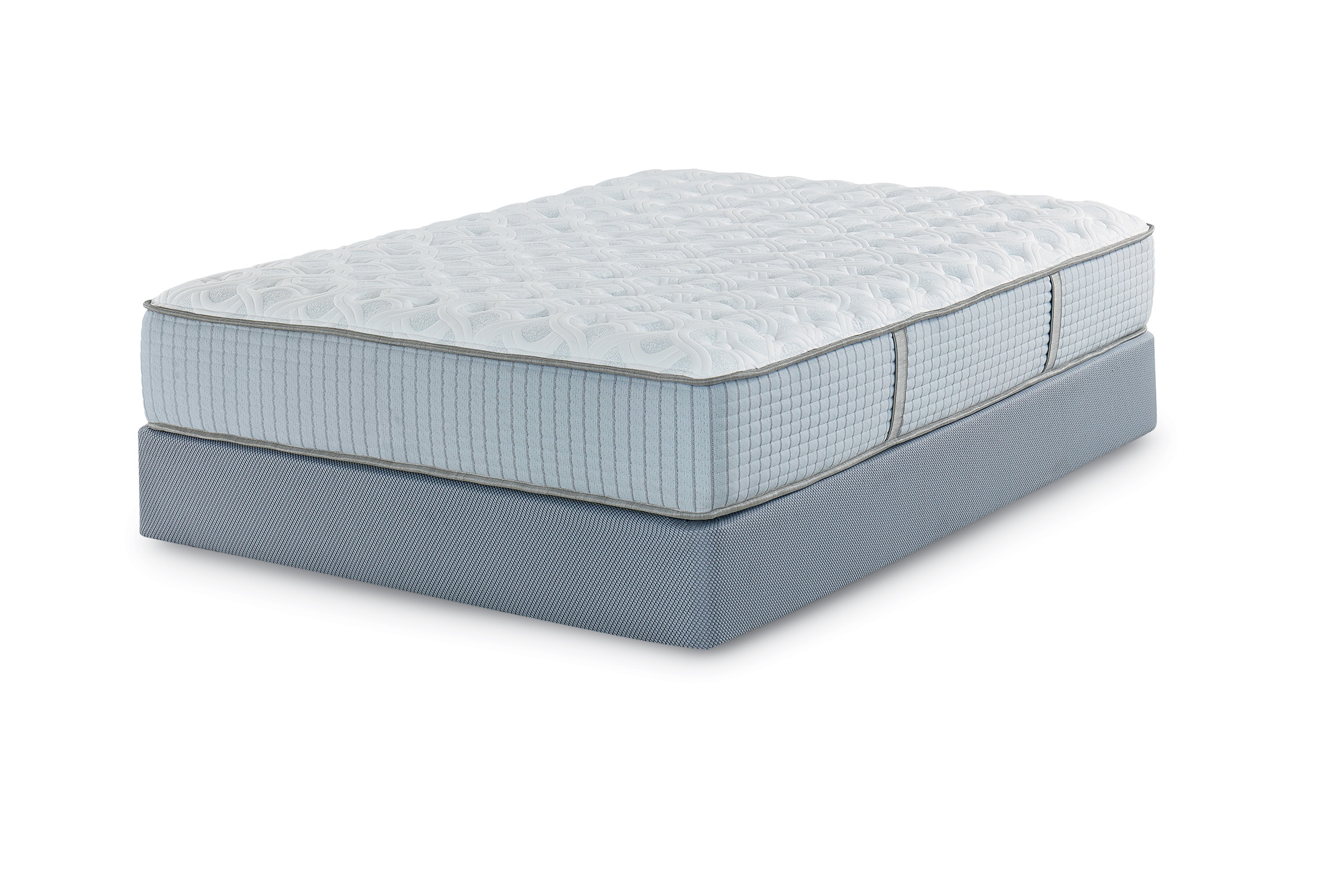 There are 3 key considerations when it comes to buying a mattress for a teen.
First, what size? To answer this, consider the age of the teen and how much s/he has grown. You don't want to invest in a new twin mattress for your 13-year old, only to find they've outgrown it in a year or two. Bumping up for the larger mattress is likely the most economical option, so a full XL or queen mattress are smart choices.
Second, how long will they sleep on it? Again, size matters, but it's also necessary to think about durability as well. If your teenager will be heading to college in a few years and leaving the mattress at home, you can shop knowing that a higher-end mattress may be an unnecessary expense. Because your teen is still growing, their sleep preferences can change over time. Depending on sleep style, a less expensive foam mattress may be a good shorter-term option.
Third, in what position does your teen sleep? This is a key consideration for everyone, but always worth mentioning. Stomach sleepers need firmness, back sleepers can usually choose based on preference as long as the mattress has all the necessary supports, while side sleepers gravitate towards softer, memory foam mattresses.
Restonic recommendation: Scott Living Hybrid Mattress
Best mattress for couples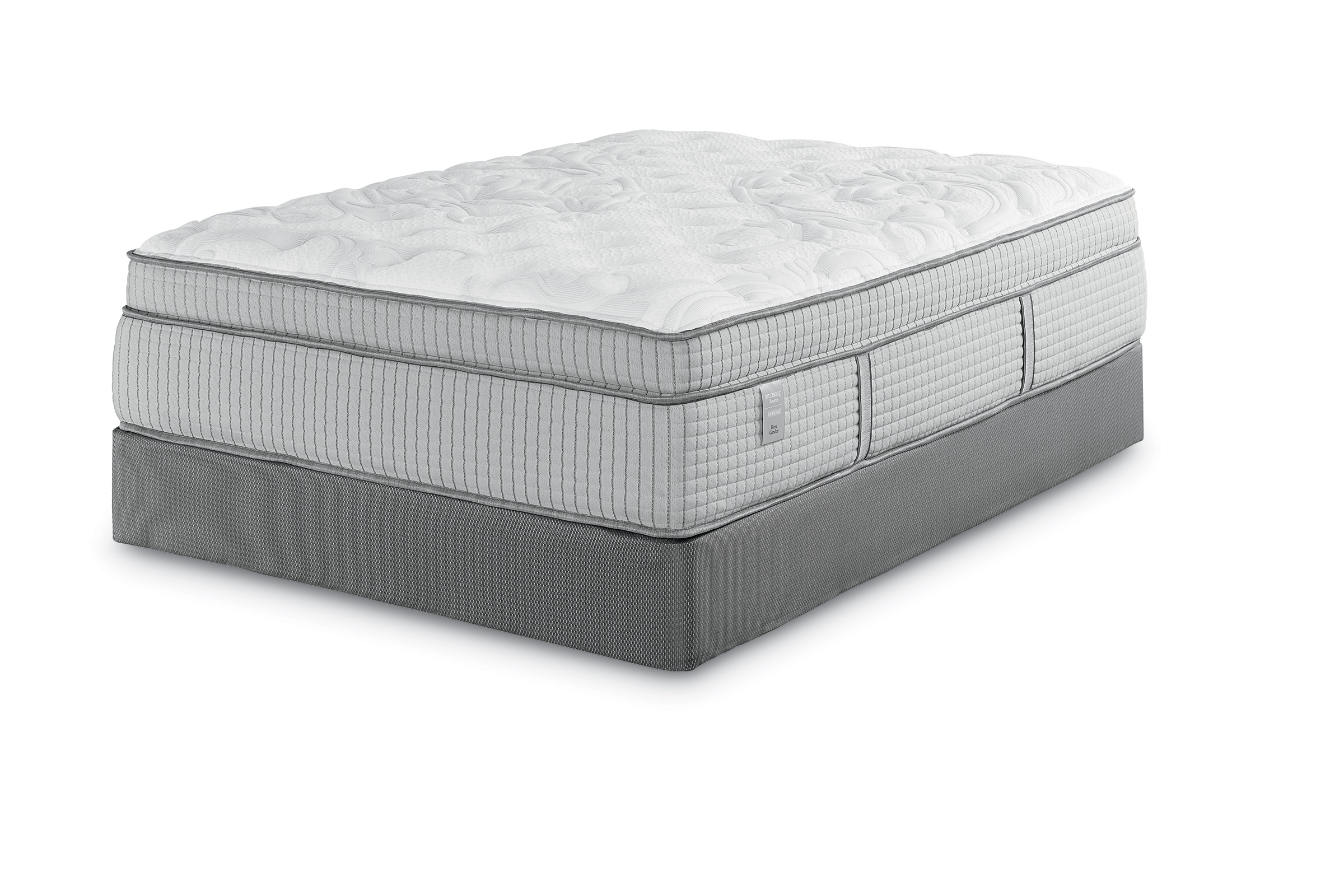 Being blissful together is much easier out of bed than in bed, at least according to some mattress experts. One in three Americans say that their partner's sleep problems have a negative impact on their own quality of sleep. Before you head for separate bedrooms, consider a change in your mattress choice. Twosomes shouldn't sleep in a bed smaller than queen size in order to give each partner a bit of elbow room. If you can accommodate a king-sized bed, that's even better. Make sure you have room around it to make getting in and out of bed easy and unencumbered. (You'll also have to make sure you can get a king or queen mattress into the room, taking in considered door frame heights and any stairs.)
For the mattress itself, there are a number of important things to consider. Anyone who has been at a hotel with thin walls will understand that the ideal bed for sex needs to be squeak free. There's no need to broadcast to the household the fact that you're having intimate time with your partner. That makes bed testing a mattress in the showroom crucial. Both sleepers should be on hand.
You'll also want a bed that works with the movements of sex and not against them. A responsive mattress with plenty of spring back is a good choice. A bit of bounce is also key. You don't want to be sinking into the mattress or you risk having an experience akin to rolling around on Jell-O. Opt for a good quality mattress that leans more to the firm than soft. (Insert your own racy joke about that comment here.)
Restonic recommendation: Biltmore MicroCoil Mattress
Best mattress for pregnant women
Women who may be planning to become pregnant need to take a long-term approach to their sleep challenges. When expecting, women are encouraged to change their sleep style to side sleeping during the second and third trimester especially. If you're not typically a side-sleeper, you might be tempted to find a mattress that is more optimal for laying on your side. Usually, that implies a softer mattress, but again, personal preference is the guiding light here. If you do opt for a softer mattress, it's crucial to find a mattress that maintains proper spinal alignment.
Pregnant women often have back pain anyway, so a mattress without quality support layers can compound those body pains. Many women find pregnancy wedge pillows or body pillows to be particularly effective tools for sleeping on their side comfortably. They're a cheaper alternative than replacing the mattress out-right, and because you won't be pregnant forever – replacing your mattress is not exactly cost-effective unless you're planning to do so anyway.
Stats show an estimated 50% of pregnant women will experience significant back pain at some point during their pregnancy. Complaints become more frequent as the pregnancy progresses.
Restonic recommendation: Scott Living Latex Mattress
Best mattress for middle-agers/boomers
Sleep quality decreases with age, making middle-aged folks far more susceptible to tossing and turning all night. Mitigating that sleep quality decline with the right mattress can help preserve the quality of your sleep – and life in general. Good sleep in your prime adulthood years can help to prevent serious health issues later in life like Alzheimer's or heart disease.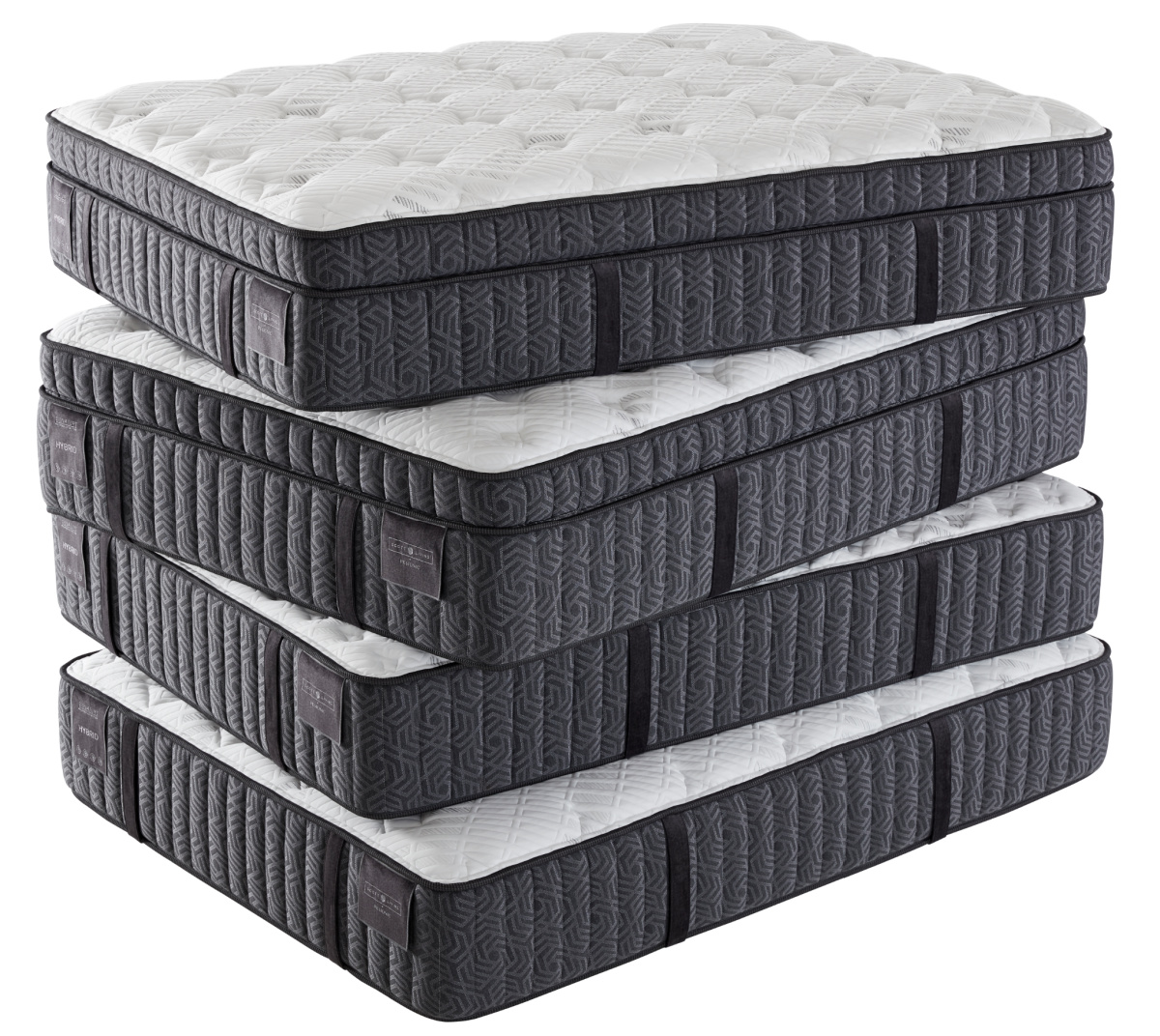 What you sleep on has a real effect on your sleep duration do don't skip on quality at this age. If on a budget or not, middle-age mattress buyers should always prioritize their mattress as the most important piece of furniture in the house.
For anyone feeling the effects of getting older, put spinal alignment and support at the top of your mattress "must-have" criteria. Around middle age, wear and tear on the body can show up, underscoring the importance of having a mattress with quality support layers.
A supportive mattress ensures the natural curvature of your spine is well positioned and it will respond to the weight of the body to ensure the spine is properly aligned as well. Paying attention to this detail helps prevent short- and long-term back problems – something many mature adults experience. Current data says that 80% of Americans will experience back pain during their lifetimes.
When evaluating a mattress for support, take a closer look at the actual components used. This means examining the composition of each layer, as well as its density and thickness. Then it's all about personal preference. As a general rule of thumb, expect to spend north of $1,000 for a mattress that will offer support for many years.
Restonic recommendation: Scott Living Signature Euro Top Mattress
Best mattress for seniors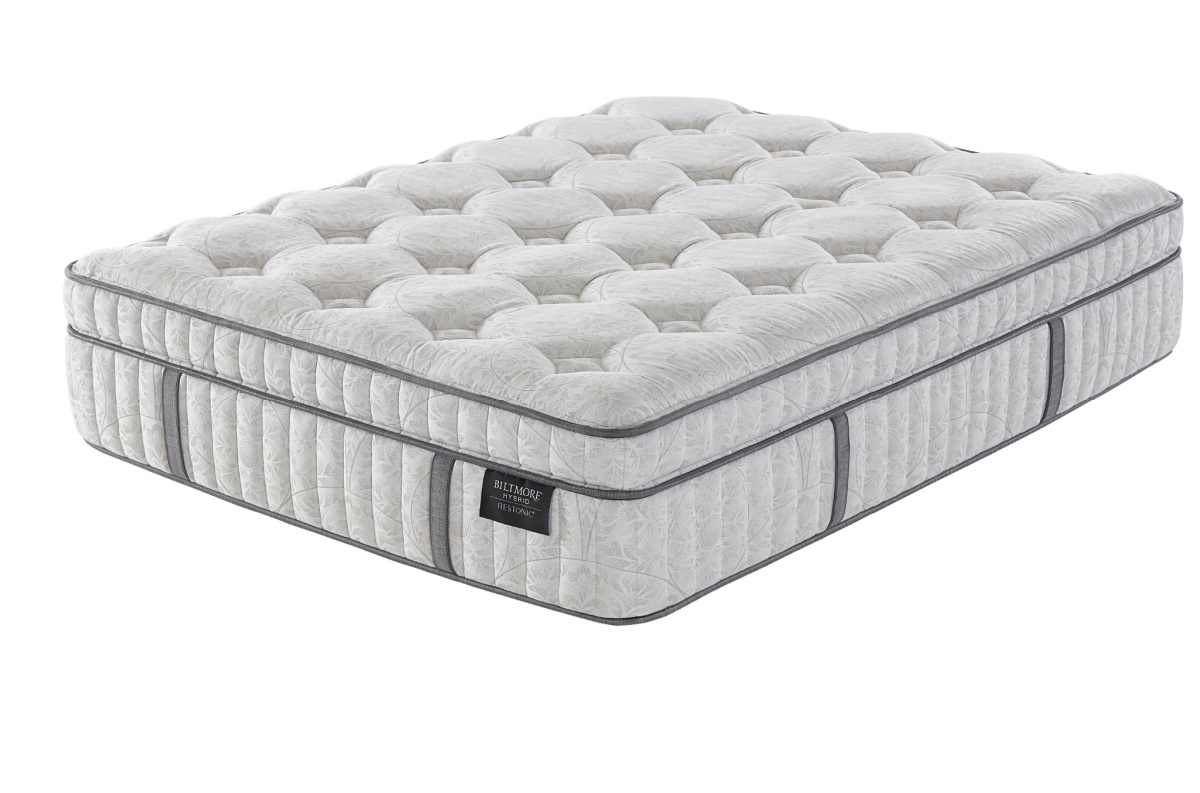 "When it comes to mattresses, generally one that's more firm and has memory foam or a latex mattress to help with arthritic joints and back pain," says Dr. Jen Wolfe, a senior care pharmacist, based in Clarksburg, Maryland. "If a senior can't lie flat, an adjustable mattress is a great option. Sleep is so important and a mattress is not something you want to go the inexpensive route on. Seniors should take the time to try out different options and not rush into making a decision or feel pressured to buy."
The buying tips for middle-aged adults apply to older shoppers, too. Finding a mattress that provides great support remains a top priority. This means looking at those all-important support layers very closely, as well as physically lying on the mattress to test whether the spine maintains its natural curvature and alignment.
"Aging joints and bodies require quality comfort layers. Memory foam mattresses can provide a comfortable sleep experience, but low-density foams in support layers can wreak havoc on your back by messing with your alignment," Lindeke explains.
If you're shopping for a memory foam mattress, look for high-density foam material in the support cores. The best mattress for an older person is one with a good support system and a surface layer that's soft and cushioning.
Restonic recommendation: Biltmore Luxury Euro Top Mattress
Rest well & wake up ready to go!
Better sleep gives rise to better mornings, bringing your goals into focus and dreams within reach. Hungry for more sleep info? Dig into these posts:

Eager for more sleep info you can really use?
Join our community Facebook and let's continue the conversation.
We'd love to hear what you have to say!
This blog does not provide medical advice. It is intended for general informational purposes only and does not address individual circumstances. It is not a substitute for professional medical advice, diagnosis or treatment and should not be relied on to make decisions about your health. Never ignore professional medical advice in seeking treatment because of something you have read on Restonic.com. If you think you may have a medical emergency, immediately call your doctor or dial 911.
Duerme mejor, hoy mismo