---
HGTV's Drew and Jonathan Scott share their advice on how to design a bedroom for better sleep
When it comes to designing (or decorating) a bedroom, we tend to focus on elements that serve us when we're awake. Soothing colors, maybe a comfy reading nook, family pictures on our nightstand – all things we enjoy during our waking life.
But at the end of the day, it's night. And our bedroom's primary purpose is to deliver a good night's sleep.
Drew and Jonathan Scott, hosts of HGTV's Property Brothers, have designed thousands of bedrooms and they know the struggle is real. Don't lose sleep over it, they say.
These tried-and-tested solutions will help ensure your bedroom delivers on its promise of better sleep. Absolutamente todas las noches.
Begin by optimizing low-cost bedroom upgrades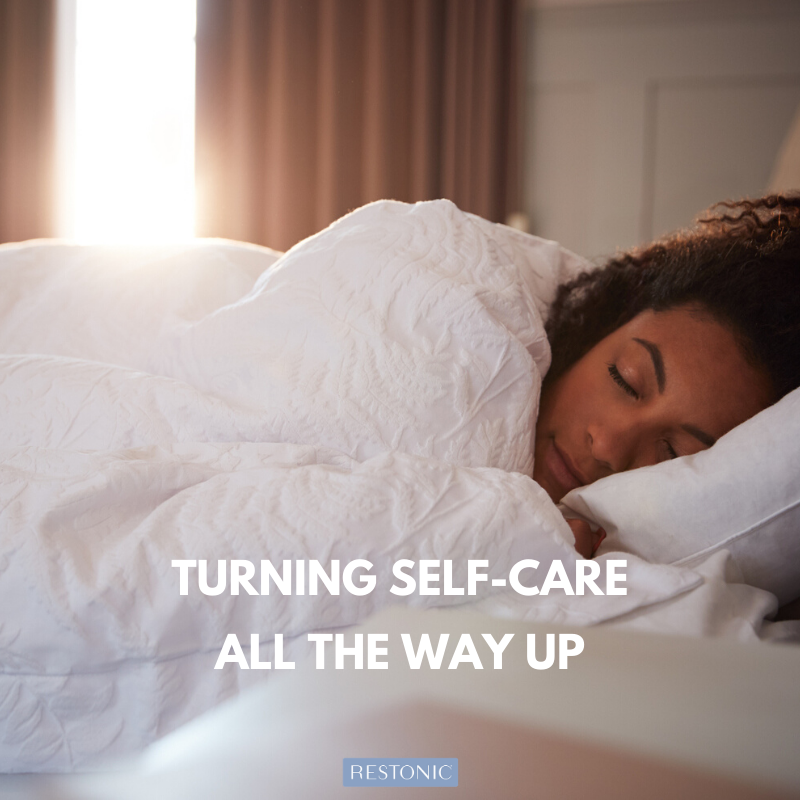 First things first – your bed. Beyond aesthetics, your bed's first – and most important – job is to deliver a good night's sleep. When the cool weather hits, we add layers to keep us warm. In the summer, it's time to peel back those layers.
"A great place to start when updating your bedroom is by switching out the bedding or window covers," says Jonathan. "Making sure you have the right sheets for the season or effective lighting is a simple way to completely transform a room."
While you're redressing your bed, take a closer look at the mattress. If your mattress is more than 7 years old, is it sagging anywhere? Do you wake up with a sore back or aching joints more than once a week? It might be time to consider shopping for a new mattress. "We're big fans of cooling technology in a mattress – it's why we have Twin Cooling® technology in all our Restonic mattresses," says Drew. "Your body is always putting off heat, so you need a way to stay cool and comfortable at night."
Let's talk about your mattress size
According to the International Sleep Products Association, more than 40% of all mattresses sold in the US are queen size – less than 20% are king size. But in terms of your sleep health, a bigger mattress is better.
At 76" wide, a king size mattress offers more than 3ft widthwise per person and helps ensure a good night's sleep for both, even if one of them is a chronic flip-flopper. But remember you'll need enough space between the wall and bed (approx. 2ft) to get out of bed without taking out your knees.
"A mattress that's too large will leave you with all bed and no room," says Drew Scott. "Settling on the right size for your room early on will make the rest of the design process go smoothly."
A queen-size mattress is 60" wide, which will help with traffic flow in your bedroom if you're in a smaller space. If you're super tight on space (and really want a queen mattress), hyper-edit your bedroom furniture. If a piece of furniture doesn't serve multiple purposes, get rid of it. A platform bed, for example, offers a solid foundation for your mattress and ample storage space underneath.
For the love of sleep, cull the clutter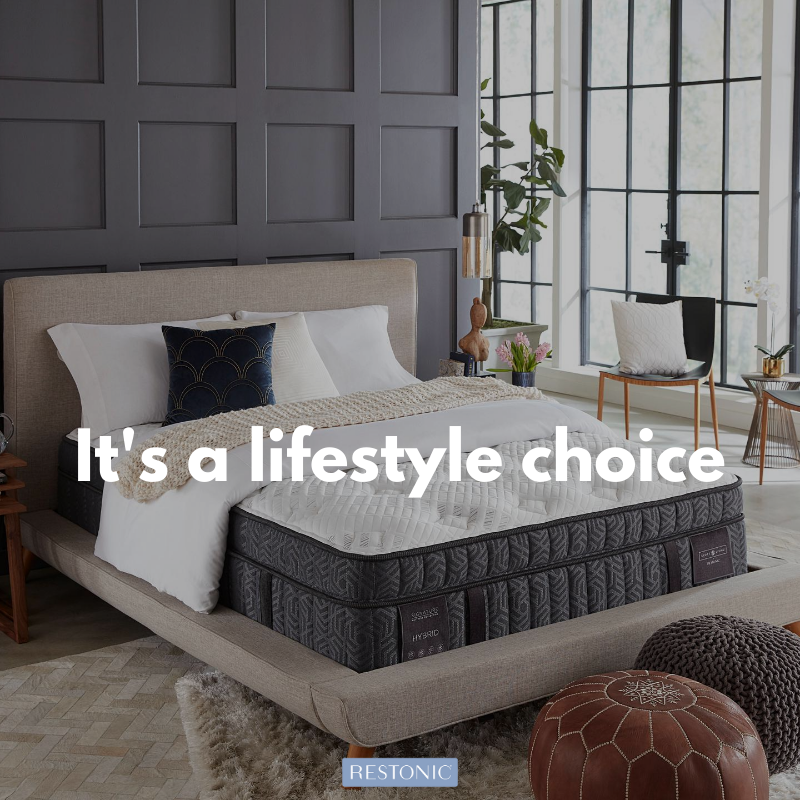 From putting clothes where they belong to storing electronics, eliminating bedroom clutter will go a long way to ensuring better sleep. A cluttered room interrupts the brain as it's falling asleep, reminding you of all the things you could/should be doing instead of sleeping. As Marie Kondo says, our homes should be for the person we are becoming and not the person we once were. "Clutter is not just stuff on your floor – it's anything that stands between you and the life you want to be living."
Look closely at what you need to keep and what can be thrown out or donated. And then start hunting down storage solutions that fit your bedroom. Sometimes, you'll find extra room in unexpected spaces, like the back of your closet door.
"My favorite tip is to always make sure your nightstand has drawers," says Jonathan. "That way, you can quickly tuck away any clutter that starts piling up."
Layer your lighting

While we know that lack of light – darkness – helps us fall asleep, we may not realize its full impact throughout the night. Light plays a central role in regulating our individual circadian rhythms – our body's internal clock. Among its important functions, your circadian rhythm tells us when to rest and wake, thanks to its regulation of the sleep hormone, melatonin. Those cycles can be disrupted because of light exposure at the wrong time, like bedtime.
In the simplest terms possible, your bedroom should be as dark and as quiet as possible for the best night's sleep. "Blackout curtains are a great way to block any light from distracting you," says Jonathan. "But making sure you have other window treatments, like drapes and shades, can give you maximum flexibility when adjusting your lighting."
Whether you choose shades that completely block outside light or allow the light to filter through will depend on your personal comfort level. Some people need their bedroom to be absolutely dark while others enjoy the ability to control light on a nightly basis.
Consider painting your bedroom a calming color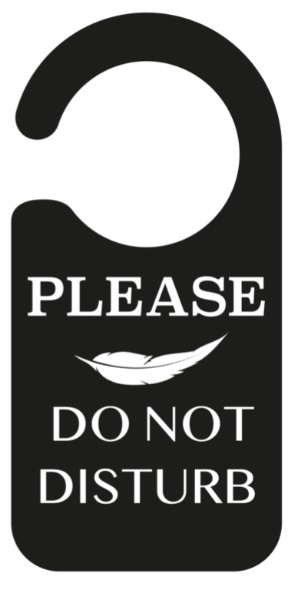 When it comes to bedroom color, pick a color – and hue – that makes you feel comfortable and relaxed and works well with your furniture. It's also a good idea to consider natural light and how it affects the personality of your bedroom at different times of the day and evening. Super-bright, morning rooms can afford to go a bit darker in paint color. Rooms with less natural light are more forgiving and can be dressed up with multiple colors and accessories to create a unique ambiance.
"Soothing colors like blue, green and lavender are the best for lulling you to sleep," says Drew. "Bright, energizing colors like reds and yellows should be kept to pieces that are easy to change out and replace."
Keep it simple, sleepy head
Our bedrooms come in all shapes and sizes. Whether your bedroom is itty bitty or an airy oasis, begin with an understanding of how the scale of everything in it – furniture, rugs, window treatments – creates a functional (and soothing) sleep environment.
In smaller bedrooms, leaner furniture that incorporates storage solutions will minimize tripping hazards in the middle of the night. In larger rooms, adding a reading nook can create a sense of coziness.
"The more people start to work from home, the more important it is to establish different zones in your bedroom," says Drew. "Having different spaces for work or relaxation will help you optimize traffic flow and separate your home and work life."
Rest well & wake up ready to go!
Better sleep gives rise to better mornings, bringing your goals into focus and dreams within reach. Hungry for more sleep info? Dig into these posts:
Eager for more sleep info you can really use?
Join our community Facebook and let's continue the conversation.
We'd love to hear what you have to say!
This blog does not provide medical advice. It is intended for general informational purposes only and does not address individual circumstances. It is not a substitute for professional medical advice, diagnosis or treatment and should not be relied on to make decisions about your health. Never ignore professional medical advice in seeking treatment because of something you have read on Restonic.com. If you think you may have a medical emergency, immediately call your doctor or dial 911.
Duerme mejor, hoy mismo