---
A home makeover is no time to skimp on sleep!
Whether you're renovating one room or gutting your home to the studs, living onsite during construction can be tricky. Getting from concept to completion successfully means you'll need plenty of energy, which requires a get-enough-sleep plan.
Sounds simple, right?
Drew and Jonathan Scott, hosts of HGTV's Property Brothers, know the monumental effort that goes into planning and completing every detail of a home reno – that's their livelihood, after all.
If you want to live onsite during your home reno, they've got answers to your questions.
What should I do with my pets during our renovations?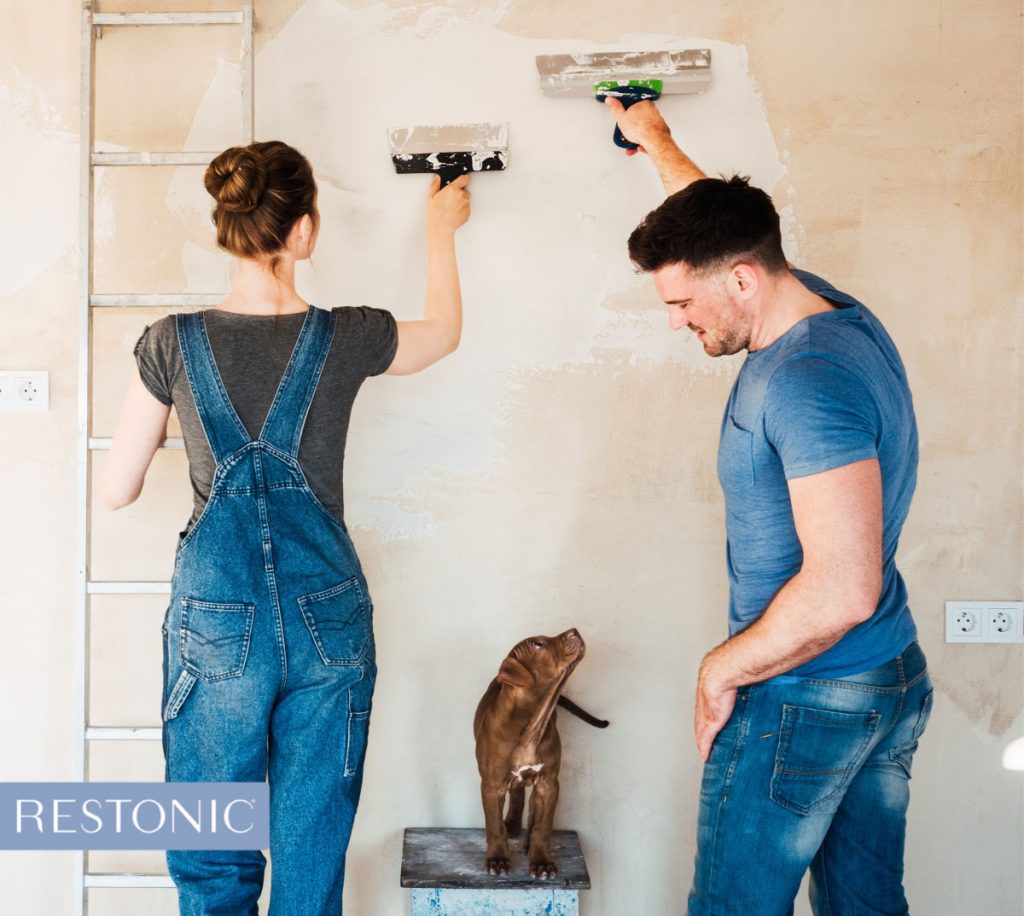 Before you start your renos, you'll want to consider your furry friends. It's hard to think about sending beloved pets to live elsewhere, even temporarily, but they'll probably be happier and less stressed if you do.
As Jonathan points out, "It's so much less stressful for both your pets and your contractors if your dog or cat are kept away from the construction zone. That way, you know they're safe and workers don't have to worry about accidentally letting them out or tripping over them while work is being done."
Consider boarding pets or ask friends or family to take them in while your home is under construction. You can have fun doing a big reveal just for them when it's time for them to move back in.
How do I keep the mess of our renovations contained to one area?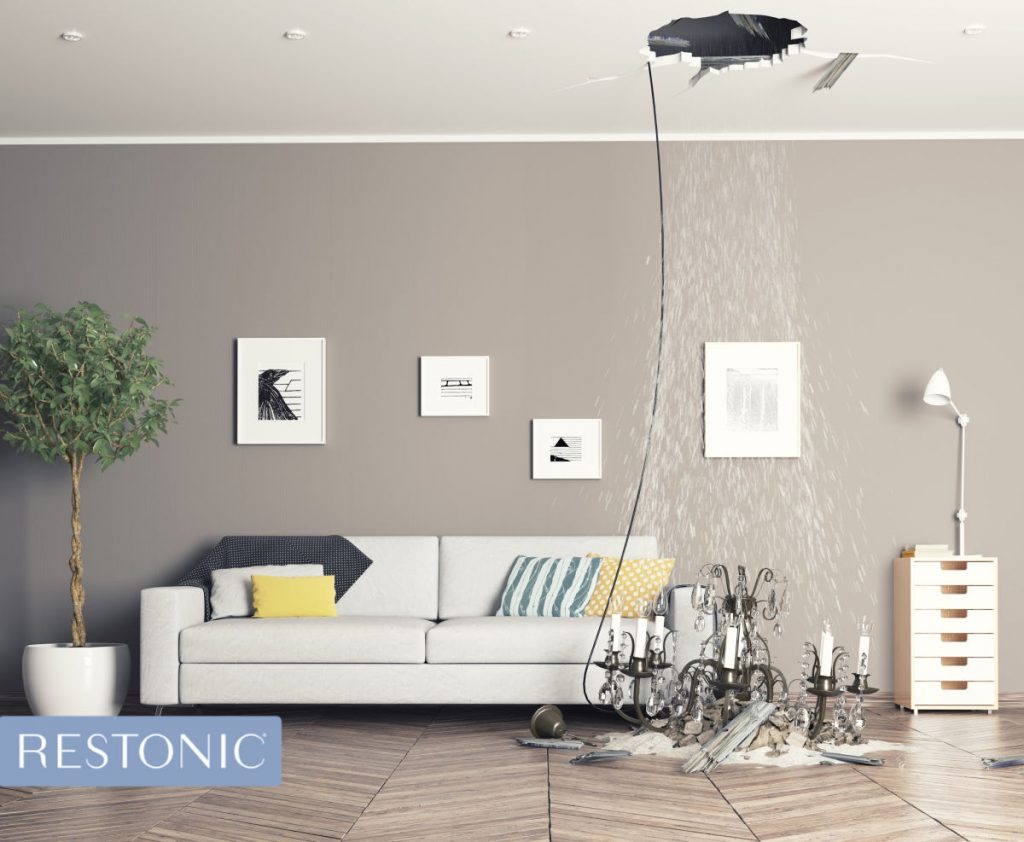 When you're living in the middle of a construction zone, cleaning for livability is key and it's best to tackle it every day. "Tidying up after your contractors leave can keep dust and debris from collecting, and help keep your sanity during a messy renovation," suggests Drew.
According to Jonathan, "This is especially true for people like Drew, who can't handle something being out of place for even a minute."
Drew is on the side of regular cleaning—for good reason. "My point stands. Sweeping the floors and wiping down the surfaces each night can help reduce the amount of cleaning you have to do once all the work is done. Just be sure to communicate with your contractors and know what can't be touched—the goal is to reduce the amount of work, not make more of it."
Help! I need ideas for making healthy meals without a kitchen?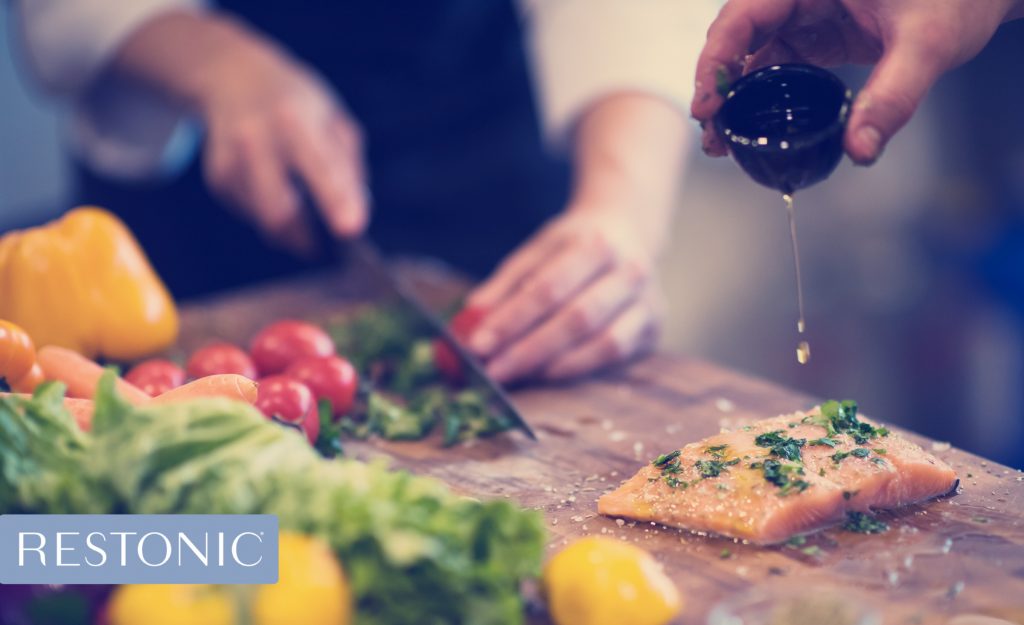 Eating well without the convenience of a kitchen is the perfect time to embrace your inner camper. "A mini-fridge and a few small appliances can go a long way," says Drew. "There's a lot you can do with a blender and an electric griddle or portable indoor grill. Pancakes, burgers, eggs, smoothies…"
"…And don't forget the margaritas! Grilled vegetable kebobs are a great way to get the whole family involved," Jonathan advises. "Dad can cut the veggies, the kids can make the skewers, and Mom can run the grill. Throw in some salmon on a cedar plank and potatoes wrapped in foil and you have a super healthy, super tasty meal!"
You might choose to eat out occasionally, but you can eat healthier and have more fun together if you get creative with meal preparation at home. Make it fun, save money and eat healthy for a winning combination for reducing reno stress. And healthy eating means better sleep – something you'll definitely need during construction. Just be mindful of snacking before bed during a renovation. While comfort food before sleep is tempting, all snacks are not created equal.
How do I manage stress during a renovation?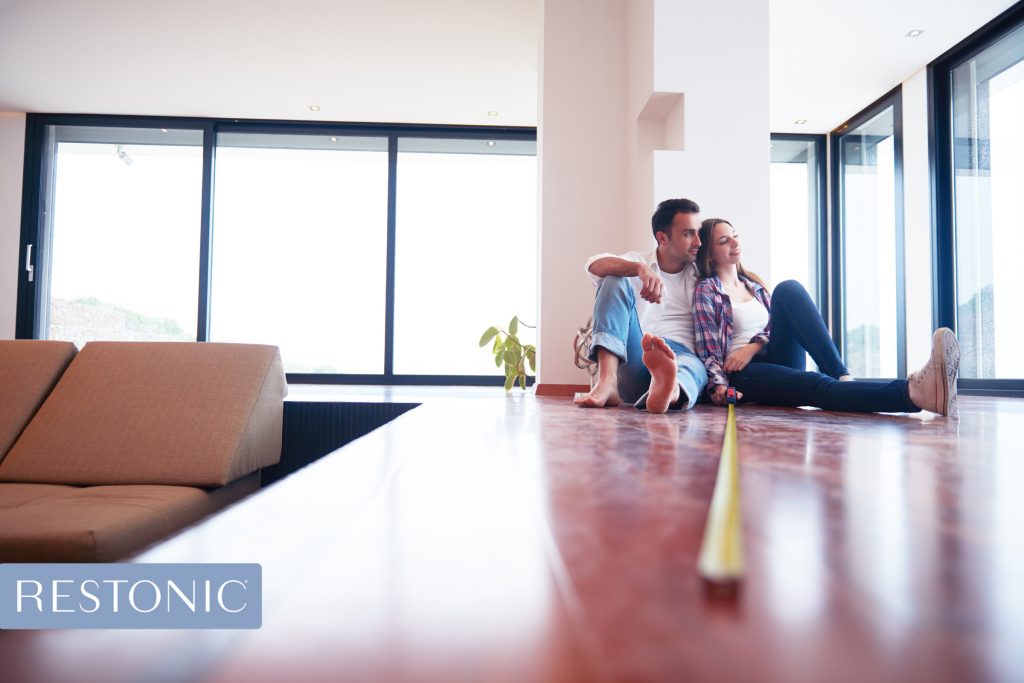 "The best thing you can do during a renovation is have patience," assures Drew. "I know, it's easier said than done. But remember you and your partner are a team! Don't lose faith and try to support each other at each step. You've got this!"
Renovations can take a lot of time to complete, from the planning and budgeting stage all the way to the day construction ends. You're coordinating a thousand different things so it's easy to let the pace and volume of work get to you. All this added stress can have a negative impact on your sleep.
So, be intentional about taking time to relax before bed so you'll be ready for tomorrow's reno challenges. Slowing your evening helps prepare your body for sleep.
What changes should we make now to fit renos into our life?
Take it from Jonathan, "Delegating is key! Put your kids to work, take friends up on offers to lend a hand, and ask for help if you need it. Things are busy and maybe more stressful than usual for now, but it's not going to be like this forever."
"And try to keep the clutter in your bedroom to a minimum," says Drew. "Just because the rest of your home is a mess doesn't mean your bedroom has to be, too. Going to sleep and waking up in a neat and tidy room is an important part of a good night's sleep."
People are already busy, and renovations can increase the busy exponentially. You have decisions to make every step of the way, and your regular to do list isn't going to change just because you add home renovations to it.
Getting enough sleep will give you a foundation for better decision making, according to a 2015 study that concluded, "no matter how hard a sleep-deprived person tried to make the right decision, sleeplessness created short-circuits in the brain that prevented them from making the right choice." While reno decisions may seem frivolous, the need for sleep is not. You'll feel better every day when you're rested and awake.

5 simple steps to improve your sleep during a reno
Exercise early in the day. Exercise is kryptonite for stress. Getting outdoors and soaking up the sunshine is your best option but any form of exercise is better than none at all.
Get performance driven sleep gear. Remember your favorite childhood blankie? Find your adult comfy zone with pillows, sheets and blankets. Don't forget sleep accessories, such as earplugs or a sleep mask.
Follow a bedtime routine. Set your alarm for an hour before you want to be asleep and begin dimming lights and powering down electronics. The blue lights from those screens stimulate your brain, suppressing melatonin (the sleep hormone).
Spoil your inner sleeper. Lavender spray for your pillow, a good book and soothing musicwill help your inner sleeper begin to "expect" sleep, which will make it much easier for you to fall asleep when the time is right.
Create your own sleep playlist. You have favorite songs for exercising so why not create one to help you fall asleep?
Rest well & wake up ready to go!
Better sleep gives rise to better mornings, bringing your goals into focus and dreams within reach. Hungry for more sleep info? Dig into these posts:
Eager for more sleep info you can really use?
Join our communities on Facebook and Twitter and let's continue the conversation.
We'd love to hear what you have to say!
This blog does not provide medical advice. It is intended for general informational purposes only and does not address individual circumstances. It is not a substitute for professional medical advice, diagnosis or treatment and should not be relied on to make decisions about your health. Never ignore professional medical advice in seeking treatment because of something you have read on Restonic.com. If you think you may have a medical emergency, immediately call your doctor or dial 911.
Duerme mejor, hoy mismo