---
Stay energized with these smart sleep tips from the world's favorite brothers!
It's always the right time to make quality sleep a top priority so you have the energy to kick your life into high gear. And with these simple tips from Drew and Jonathan Scott, home design experts and hosts of HGTV's Property Brothers and founders of Scott Living, you'll have more than enough vim and vigor to keep pace with your hectic schedule.
Drink up – all day – for better quality sleep
You've probably heard drinking plenty of water (usually 8 glasses a day), can help your body stay healthy. From relieving headaches to aiding weight loss to helping your brain stay focused, water affects every function our bodies perform during the day. But did you know dehydration can impact the quality of your sleep? Of course, trying to hydrate right before bed will work against you…
Spreading hydration throughout the day takes some practice, according to Jonathan. "Staying hydrated is a skill we have mastered throughout the years. Since we are not coffee drinkers, we rely heavily on water. Water with a lemon wedge is refreshing and has enough flavor to keep it interesting."
Start your day with a glass of lemon water and set reminders to hydrate every hour throughout the day.
Prepare to sleep better with calming pre-bedtime habits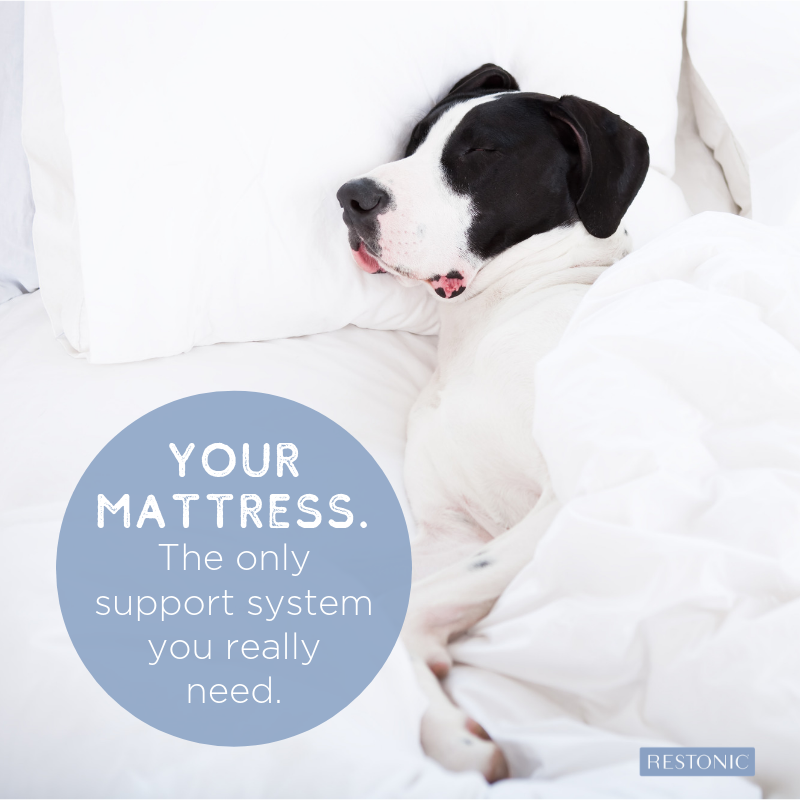 Whether you spend your downtime in active, adventurous or relaxed pursuits, that fresh, rejuvenated feeling won't last long without adequate sleep. Of course, winding down before bed is easier when you prepare your body and mind for rest.
Jonathan uses his bedtime routine to counteract the frenzied pace of work and travel, "With such a busy schedule, it's hard to stay on a consistent sleep plan. Something that helps is creating a calming bedtime routine. Whether that includes reading a book, drawing a bath, having tea or just taking deep breaths, committing to a steady bedtime routine is great for your body and mind."
Choose bedtime activities that calm you, establishing a relaxation routine for the end of your day.
Eat healthy to sleep healthy
It's easy to think of sleep preparation happening in the last hour or so before you close your eyes. In reality, health-aware food choices throughout the whole day will ensure a better night's sleep.
"Eating healthy is a conscious effort; however, it doesn't have to be a chore! If I'm looking for a snack during the day," says Drew, "almonds are a great go-to and surprisingly filling. For dinner, I'm a huge sushi fan—anything with fish or lean meat is always very satisfying. And it's okay to say "yes" to dessert every now and then, too."
A plentiful, healthy diet gives your body the fuel it needs so you sleep well instead of lying in bed dreaming about a quick snack.
Create a calm, inviting, comfortable place to sleep
Have you ever participated in activities that required special equipment or a uniform? You probably had to invest time to research and shop for the right items to meet your needs. The same is true when you're preparing for sleep—you need to have the "equipment" that works for you.
"Everyone has their own personal preference for pillow and mattress firmness," says Drew. "My best advice is to go to a store and test out different ranges of firmness and then pick your favorite. The same goes for blankets. If you sleep warm, opt for a lighter comforter versus a heavier duvet."
It's easier to get better quality sleep when you feel your bedroom is a sleep sanctuary. 
Ban electronics an hour before you plan to sleep
Preparing your mind for sleep is essential for a good night's sleep. But it's easy to erase your mind-settling work by sinking into bed with a phone or tablet. While electronic screens are a constant companion throughout your day, they can destroy your goal of a good night's rest.
Instead of settling into bed with his phone close by, Drew enforces a nightly digital detox. "Keeping electronics out of the bedroom is a great habit to stick to," he says. "It helps your mind unwind for the night and allows for uninterrupted sleep."
Choosing to keep electronics out of the bedroom creates an intentional space for distraction-free sleep.
Rest well and wake up ready to go!
Better sleep gives rise to better mornings, bringing your goals into focus and dreams within reach. Hungry for more sleep info? Dig into these posts:

Eager for more sleep info you can really use?
Join our community Facebook and let's continue the conversation.
We'd love to hear what you have to say!
This blog does not provide medical advice. It is intended for general informational purposes only and does not address individual circumstances. It is not a substitute for professional medical advice, diagnosis or treatment and should not be relied on to make decisions about your health. Never ignore professional medical advice in seeking treatment because of something you have read on Restonic.com. If you think you may have a medical emergency, immediately call your doctor or dial 911.
Get better sleep, today