---
Healthy snack recipes to overcome that dreaded afternoon slump
There's nothing more frustrating than an afternoon energy slump. You might have zoomed through your morning at lightning speed but sometime after lunch (usually around 3 pm) everything comes to a grinding halt. A shadow of your morning self, all you want to do is crawl under your desk for a workday nap – or eat everything within reach.
Instead of choosing another coffee or something sugary or salty, consider an energy-boosting healthy snack to power you through the craving and the rest of your afternoon. We've found a bunch of snacks that are super simple to prepare – whether you work from home or at an office. What's more, they have all the nutrients you need to get past the slump in an absolutely delicious way.
Simple & delicious food for afternoon energy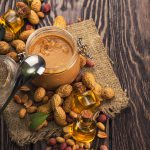 1. Fruit & nut butter. Choose your favorite fruit (we love apples) and grab your favorite nut butter (ours is peanut butter). Cut your fruit into slices and slather on the nut butter. The protein gives you longer lasting energy and helps burn the natural sugars at a slower rate than processed sugars. Perfect, right?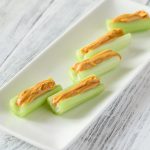 2. Veggies & nut butter. For a kickback to your childhood, spread your nut butter on celery and add raisins for classic ants on a log. Fun to eat and good for you too.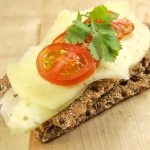 3. Cheese & crackers. A protein-rich snack that can be paired with fruit or a handful of wholegrain crunchy crackers. Add a slice of tomato for extra zing. Doesn't get easier in than this!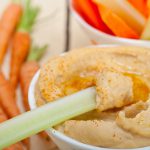 4. Hummus & veggies. Pair carrots, cucumbers or sliced bell peppers with hummus and you've got another smart, protein-rich choice that's also super healthy – and super tasty.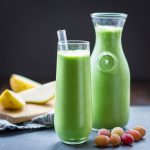 5. DIY energy-boosting smoothies. We love smoothies at any time of day. Make yours in the morning before work and store in the fridge for that afternoon slump. Try these recipes on for size.
6. Greek yogurt. To get the protein you need, go Greek. And then add in your favorite fruit, nuts and/or seeds. As an added bonus, your belly will enjoy the benefits of probiotics. Change it up with cottage cheese instead of yogurt if you're not a fan of probiotics.
7. Roasted chickpeas. These take a little planning ahead but they're a great pick-me up in the afternoon. Drain and rinse chickpeas and then toss in olive oil, salt and pepper. For a twist, soak the chickpeas in vinegar after rinsing – or use cayenne pepper. Bake them at 450F until they're crunchy and brown (about 40 min). Eat right away or store in an airtight container for later.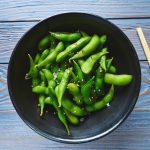 8. Edamame. Like chickpeas, these take some forethought – but they're a delicious and nutritious afternoon snack option. Eat them freshly steamed in their lightly salted pods or cook them the night before and enjoy cold.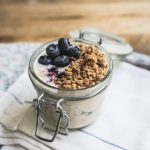 9. Oatmeal. Go ahead and grab your healthy breakfast in the afternoon. This fiber-filled snack gets extra fun when sprinkled with nuts and/or your favorite fruit – or a sliced boiled egg for added protein. Talk about a cozy afternoon treat!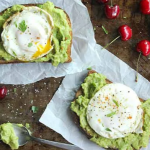 10. Guacamole & crackers. Avocadoes are packed with healthy fats that will help fill you up in a healthy way. Lightly salted crackers will make you feel like you're cheating when you're not. For a boost of protein, mash avocadoes on toast instead and add a boiled and sliced egg.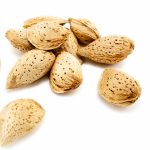 11. Nuts of any kind. Almonds, walnuts, peanuts, cashews – they're all a perfect afternoon snack. Create your own snack mix with dried fruit and store in daily portion sizes.
Rest well & wake up ready to go!
Better sleep gives rise to better mornings, bringing your goals into focus and dreams within reach. Hungry for more sleep info? Dig into these posts:

Eager for more sleep info you can really use?
Join our community Facebook and let's continue the conversation.
We'd love to hear what you have to say!
This blog does not provide medical advice. It is intended for general informational purposes only and does not address individual circumstances. It is not a substitute for professional medical advice, diagnosis or treatment and should not be relied on to make decisions about your health. Never ignore professional medical advice in seeking treatment because of something you have read on Restonic.com. If you think you may have a medical emergency, immediately call your doctor or dial 911.
Duerme mejor, hoy mismo