---
Healthy snacking options to put a little spring in your step
It's true what they say – you are what you eat. And that couldn't be any truer than when you reach for the mid-afternoon snack. While chips and candy bars may be the most accessible – thanks to the office vending machine – they aren't doing much for your diet OR energy levels. We all know that afternoon energy slump feeling that hits around 2 p.m. and makes us long for a big comfy couch. But fear not, we've done some research and found an easy to make and pack healthy energizing snack to help fight the afternoon munchie attack and energy dip.
Almond-Honey Power Bar
Makes: 8 bars
Active Time: 30 minutes
Total Time: 1 hour (including chilling)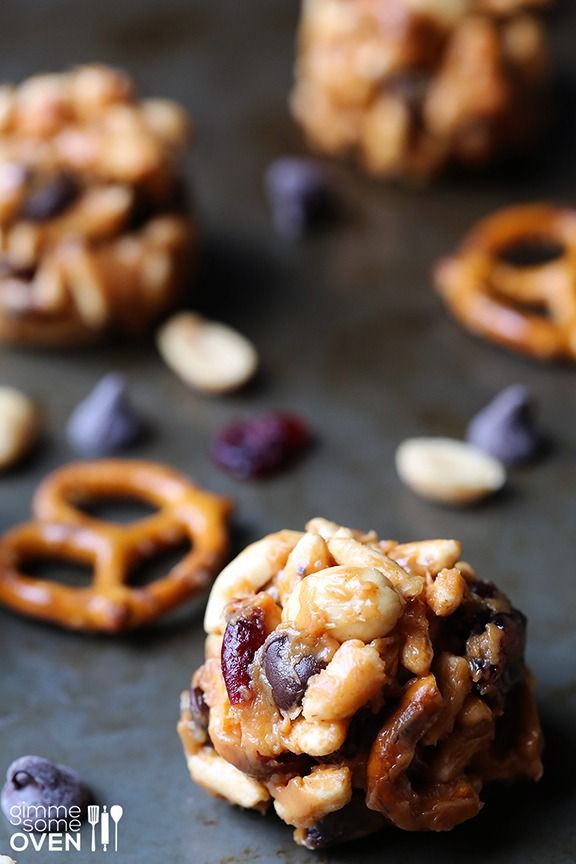 Ingredients
1 cup old-fashioned rolled oats
1/3 cup chopped dried apricots
1/4 cup slivered almonds
1/3 cup chopped golden raisins
1/4 cup sunflower seeds
 ¼ cup creamy almond butter
1 tbsp. flax seeds, preferably golden
1 tbsp. sesame seeds
1 cup unsweetened whole-grain puffed cereal
1/3 cup currants
1/8 tsp. salt
1/4 cup turbinado sugar
1/4 cup honey
1/2 tsp. vanilla extract
Showtime
Preheat oven to 350°F. Coat an 8-inch-square pan with cooking spray. Spread oats, almonds, sunflower seeds, flaxseeds and sesame seeds on a large, rimmed baking sheet. Bake until the oats are lightly toasted and the nuts are fragrant, shaking the pan halfway through, about 10 minutes. Transfer to a large bowl. Add cereal, currants, apricots and raisins; toss to combine. Combine almond butter, sugar, honey, vanilla and salt in a small saucepan. Heat over medium-low, stirring frequently, until the mixture bubbles lightly, 2 to 5 minutes. Immediately pour the almond butter mixture over the dry ingredients and mix with a spoon or spatula until no dry spots remain. Transfer to the prepared pan. Lightly coat your hands with cooking spray and press the mixture down firmly to make an even layer (wait until the mixture cools slightly if necessary). Refrigerate until firm, about 30 minutes; cut into 8 bars.
TIPS
Make-Ahead Tip: Store in an airtight container at room temperature or in the refrigerator for up to 1 week or freeze for up to 1 month; thaw at room temperature. Recipe via EatingWell.com
This recipe is just one of many we've found and lucky for you, we've compiled all the tasty, energizing snacks into one Pinterest board. Check them out!
Eager for more sleep info you can really use?
Join our communities on Facebook and Twitter and let's continue the conversation.
We'd love to hear what you have to say!
This blog does not provide medical advice. It is intended for general informational purposes only and does not address individual circumstances. It is not a substitute for professional medical advice, diagnosis or treatment and should not be relied on to make decisions about your health. Never ignore professional medical advice in seeking treatment because of something you have read on Restonic.com. If you think you may have a medical emergency, immediately call your doctor or dial 911.
Get better sleep, today