---
A walk through the history of Biltmore's forests, a land loved, preserved and protected for generations to come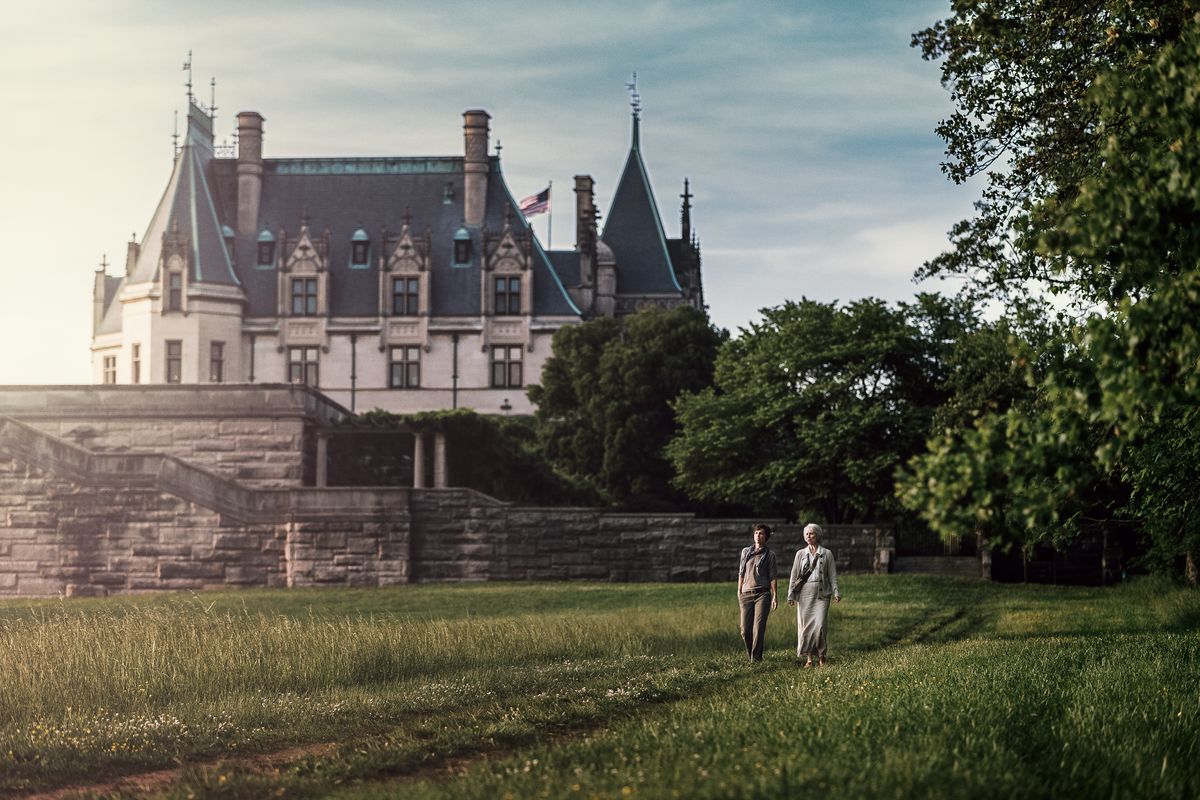 George Vanderbilt, owner of Biltmore, was a visionary, ahead of his time in many ways. He built his grand estate in Asheville, North Carolina in 1895 for his family and friends to enjoy with him. Long before forest bathing (what the Japanese call shinrin-yoku) became a global wellness trend, he designed his home with the health benefits of being in the midst of nature. And this love of the outdoors not only shaped his life but left a living legacy Americans have benefited from ever since.
George Vanderbilt was able to acquire roughly 125,000 acres of land in the mountains surrounding Asheville because of the poor quality of large swathes of it. Some areas had been logged, overgrazed and slashed and burned. People living on the land had used it with an eye towards survival rather than stewardship and, after generations of harsh usage, were seeing the effects of their labor.
Vanderbilt felt a duty to conserve the land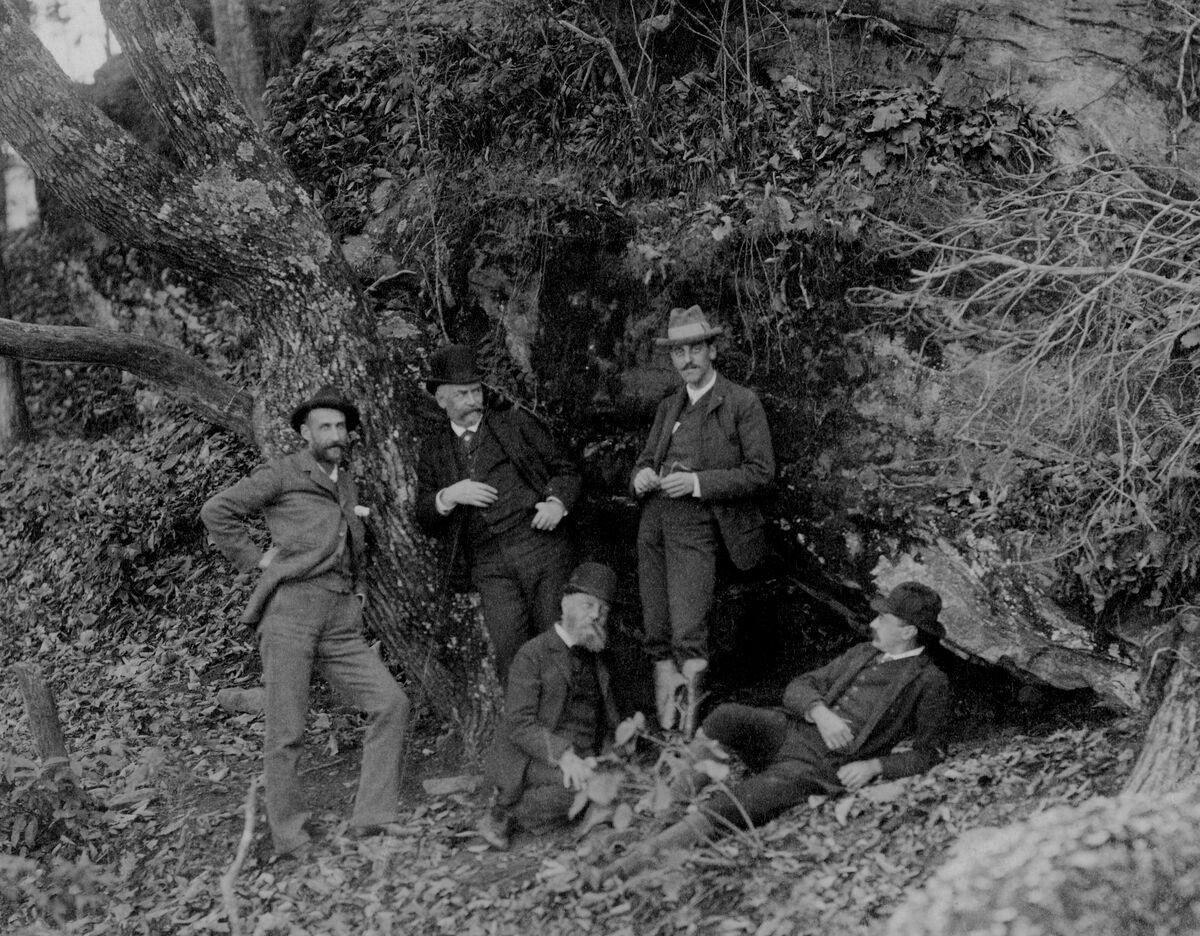 Walks in the gardens and hiking through the forest to be closer to nature were beloved pastimes for the Vanderbilts and their guests. At that time, there wasn't research to confirm the health benefits offered by these activities, but today we know how powerful they are.
In July of 1894, the superintendent of Biltmore wrote, "It affords Mr. Vanderbilt much pleasure to know that the public generally are taking an interest in the introduction of forestry work in the United States. It is his wish I know that some public benefit may follow from his own private enterprise."
Carl Schenck, Biltmore's head forester, was instrumental in improving the health of the forest. He was a man who was unafraid to experiment with an eye toward improving the overall health of the forest. Schenck had a difficult time finding qualified assistants though, so with Vanderbilt's support, he created the Biltmore Forest School in 1898. Students used the grounds of the estate as a living campus where they could undertake extensive fieldwork for the betterment of the land and their learning. The school graduated many students who went on to assume prominent positions in forestry management.
Vanderbilt's love of nature is also seen throughout Biltmore House
Biltmore's exterior walls and windows draw in the light while affording access to the stunning vistas surrounding the house. Spaces like the Winter Garden, Observatory and Loggia also provided additional opportunities to enjoy the outdoors while avoiding inclement weather. The Winter Garden has long been filled with tropical plants to provide a scenic location to take tea regardless of the weather outside.
On the fourth floor, the Observatory might conjure up images of stargazing, but it was actually a terrestrial observatory to provide views from above of the land surrounding it. Guests look out to the surrounding area through windows or via an outdoor balcony.
Biltmore today is a modern reflection of its nature-focused past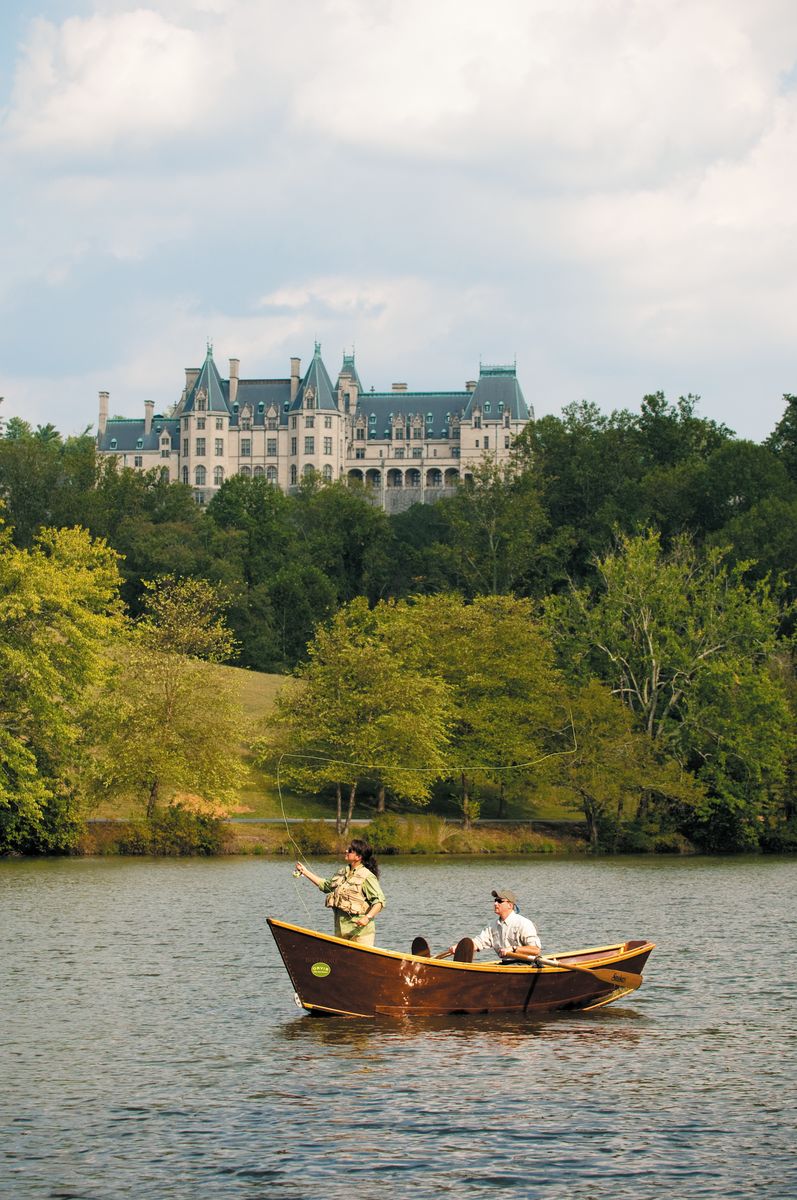 In 1914, just a few months after George Vanderbilt's untimely and sudden death, his widow, Edith, sold a large portion of the 125,000 acres to the United States Forest Service. This tract of land became the nucleus of Pisgah National Forest, the first national forest east of the Mississippi River.
Edith Vanderbilt wrote, "I make this contribution towards the public ownership of Pisgah Forest with the earnest hope that in this way I may help to perpetuate my husband's pioneer work in forest conservation, and to insure the protection and the use of enjoyment of Pisgah Forest as National Forest, by the American people for all time."
Forestry continues today at Biltmore. Timber is harvested selectively using minimally invasive logging methods, and profits from this enterprise are re-invested in long-term control of invasive plants and insects. The estate still plays a role in educating budding foresters through hosted logger-training programs and field days open to foresters, loggers, landowners, managers of land trusts, students and anyone with an interest in sustainable forestry.
A simple stroll in the woods, potentially powerful benefits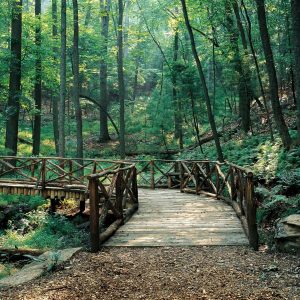 A University of Michigan study shows that a short nature walk can measurably improve memory. Other scientists have determined that it can ease mental fatigue and help boost mental energy. Anxiety, depression and various mental health conditions have been found to be eased by time in nature, especially when coupled with exercise, data confirms.
The Japanese term for spending time in the woods – shinrin-yoku, or forest bathing – is a new and inspiring health trend. Practitioners slowly explore the forest and use all their senses to note their surroundings in a mindful way. One Japanese study found that the practice has the potential to slow heart rates and lower blood pressure. People practicing "nature therapy" boosted their creativity and problem solving abilities by 50%, just by immersing themselves in nature.
A walk in the Biltmore woods
If you've ever visited Biltmore, you'll understand how easy it was for George Vanderbilt to fall in love with the area, more than 100 years ago. And if you're planning to visit Biltmore soon, be sure to set aside time for a healthy leisurely outdoor walk or challenge yourself with a hike, trail run or bike ride.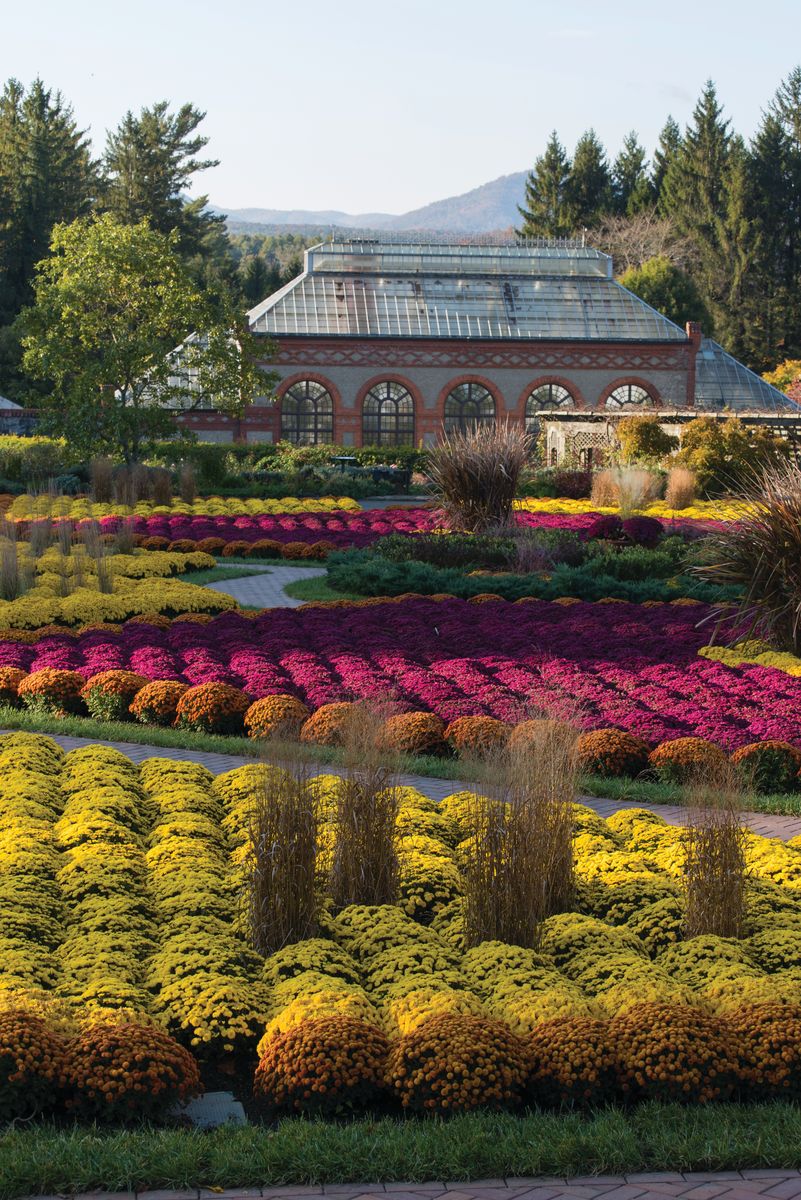 Explore the historic gardens at your own pace and take in the beauty of the seasonal blooms along the paths that stretch over one to two miles, depending on the route chosen. Or follow a paved path to see the dramatic blossoms of the Azalea Gardens in the summer, then stroll to the Bass Pond Waterfall and soak in the views over the pond on one of the benches provided.
If you're looking for a more challenging hike, the Farm Trail will take you around the perimeter of Biltmore and the French Broad River for six miles. Meanwhile, the beautiful Westover Trail winds through the woodlands (with some steep inclines).
No matter which direction you head – or the pace you set – you can be assured of enchanting views and inviting green spaces. And you'll also develop a new appreciation of the natural landscapes of this spectacular, iconic American property and all the potential health perks that Mother Nature offers.
More than a century ago, sleep quality was as important to the Vanderbilts as it is to us today. If you'd like to take a little piece of Biltmore home with you, Restonic's Biltmore Mattress Collection is inspired by the Vanderbilts' commitment to quality and comfort, each one designed to elevate the art of sleep. They understood the role that healthy, restorative sleep played in a life well lived. It's a tradition worth celebrating every night.
Rest well & wake up ready to go!
Better sleep gives rise to better mornings, bringing your goals into focus and dreams within reach. Hungry for more sleep info? Dig into these posts:
Biltmore® and images of Biltmore House are trademarks of The Biltmore Company, and are used by Restonic® under license. ©2021 all rights reserved.

Eager for more sleep info you can really use?
Join our community Facebook and let's continue the conversation.
We'd love to hear what you have to say!
This blog does not provide medical advice. It is intended for general informational purposes only and does not address individual circumstances. It is not a substitute for professional medical advice, diagnosis or treatment and should not be relied on to make decisions about your health. Never ignore professional medical advice in seeking treatment because of something you have read on Restonic.com. If you think you may have a medical emergency, immediately call your doctor or dial 911.
Duerme mejor, hoy mismo