---
Let's talk about prepping for this seriously trick-filled holiday!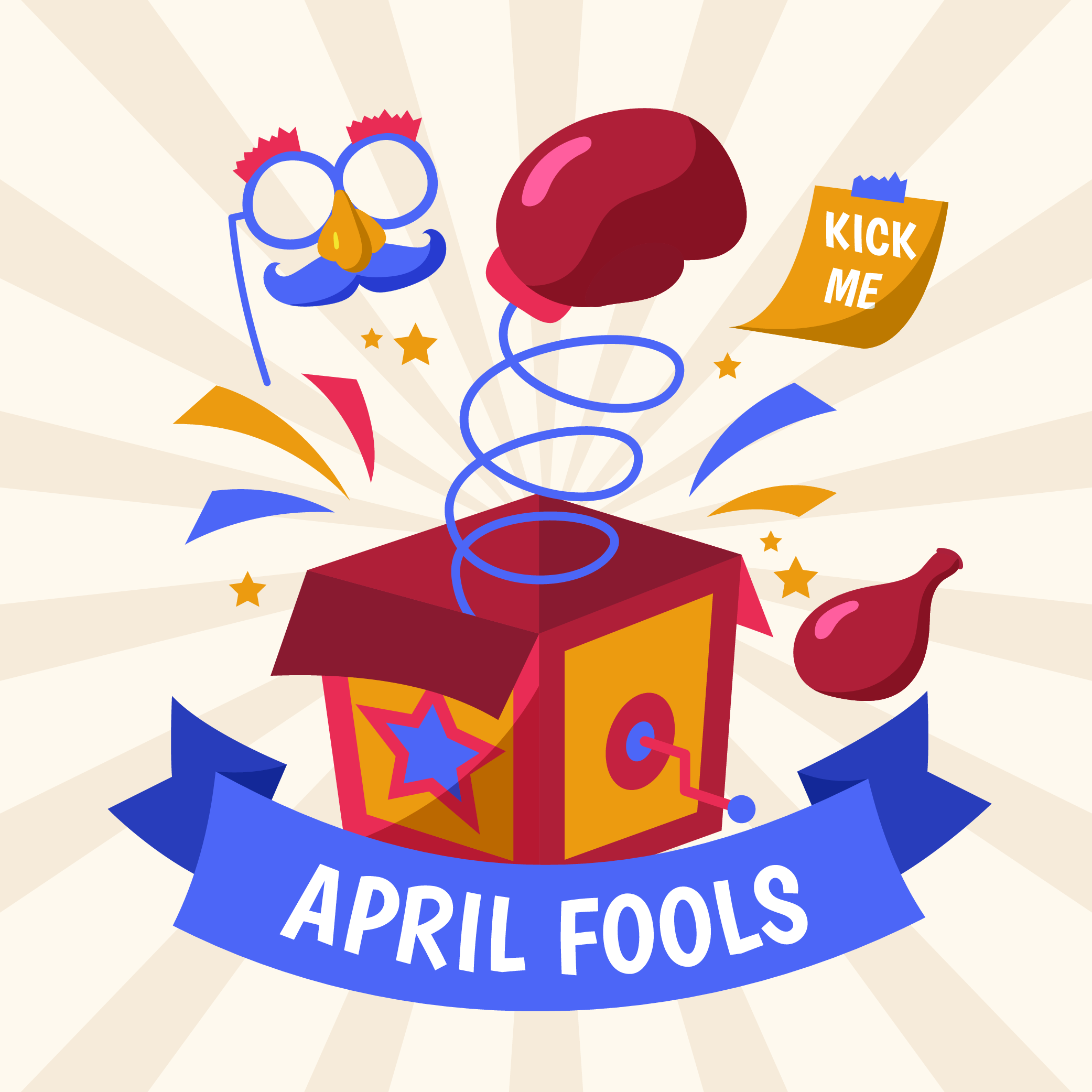 Today we're hitting the snooze button on serious sleep issues and throwing all our attention at this silly, giggle-filled family holiday. If you're in need of some family-friendly fun this April Fools' Day, we've got your back because we believe families that prank together relieve stress together. As an added bonus, parents get a little "pay back" from all our kids put us through. The only catch is you'll need to get a good night's sleep to pull off some of these gags.
Before we begin, do you know the origin of April Fools' Day? It began in France in 1582 when Pope Gregory XIII ordered a new calendar to be followed. The previous calendar turned over a new year on April 1st but this new Gregorian calendar (named after him, of course) began January 1st. News spread slowly though and the switchover to the new calendar took a long time. The people that continued to celebrate the new year on April came to be known as April Fools, the butts of lots of jokes and pranks. Over time the pranking tradition of April Fools' Day was born.
Because April Fools' Day comes only once a year, we think it's a good excuse for some silly, family fun. Check out our favorite April Fools' pranks for families below. 
Our top family-friendly April Fools' pranks
Spider surprise. Leave a cup upside down where everyone will see it (picture to the left) and stand back and watch.
Got milk. Pick a funky color of food coloring and add it to the milk carton. Pour it in the cereal and watch your confused victims' eyes.
Cold cereal. Before you go to bed, pour cereal and milk into your kids' favorite bowls. When they arrive for breakfast, they'll get a frosty surprise when they go for their first bite.
Jello juice. Instead of juice, fill your kids' glasses with jello (allowing time for it to set) and watch their surprise when they go for a sip.
Cupcakes for dinner. Everyone will think you're the coolest – for a moment at least. Bake mini meatloaves in muffin cups (don't forget the colorful wrappers!). Then "frost" then with creamy mashed potatoes colored with food coloring. Watch their faces as they discover your tricks.
No television. This is a classic and easy prank. Place small pieces of clear tape over the sensors of your TV remote. When your prey tries to binge their favorite show, nothing will happen.
Upside down house. After everyone goes to sleep, turn as many things upside down as you can, including clocks, framed pictures, and chairs. When everyone wakes up, they'll do a double-take.
Snack Switcharoo. Slice open the bottom of a snack-size chip bag. Replace the contents with a different snack and then tape the bag closed. When the bag is open yell, "April Fools!", and snicker in their confusion.
Candied onions. Instead of candied apples, dip onions into melted caramel and watch their faces when they bite into them. Be sure to have another snack nearby to sub out when the joke's over.
Rest well & wake up ready to go!
Better sleep gives rise to better mornings, bringing your goals into focus and dreams within reach. Hungry for more sleep info? Dig into these posts:

Eager for more sleep info you can really use?
Join our communities on Facebook and Twitter and let's continue the conversation.
We'd love to hear what you have to say!
This blog does not provide medical advice. It is intended for general informational purposes only and does not address individual circumstances. It is not a substitute for professional medical advice, diagnosis or treatment and should not be relied on to make decisions about your health. Never ignore professional medical advice in seeking treatment because of something you have read on Restonic.com. If you think you may have a medical emergency, immediately call your doctor or dial 911.
Duerme mejor, hoy mismo