---
How to create a warm and welcoming home for visiting friends & family
Biltmore has long been synonymous with the art of gracious hospitality. When George Vanderbilt married Edith Stuyvesant Dresser in 1898, their French Renaissance style home quickly became a gathering spot for friends and family. Surrounded by the natural beauty of the Blue Ridge Mountains, the 250 room home (with 35 bedrooms) served as a respite from an increasingly busy world.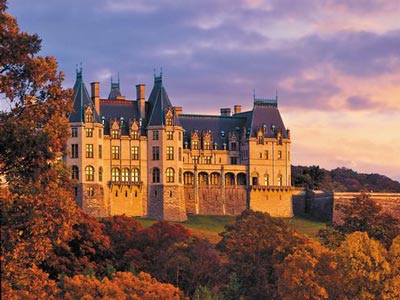 George and Edith set a high standard for gracious hospitality. Upon arrival into Ashville, they arranged for a driver to greet guests at the train station and then slowly route them through the estate – sometimes stopping for a refreshing picnic – before being greeted at the home, their clothing already unpacked and pressed.
Setting an unrivaled standard of excellence, George and Edith's dedication to hospitality endures even today. More than a hundred years after construction, Biltmore continues to inspire and delight visitors from around the world. Modern day visitors can not only tour the home, gardens and estate, they can visit Antler Village and stay overnight at the Village Hotel on Biltmore Estate® or The Inn on Biltmore Estate®, which resides on the hill where George had originally planned for a hotel to be built.
As the holidays approach – and we begin to prepare for our holiday entertaining with visiting friends and family – making our own homes places of respite from a busy world is as important as ever. If you're looking for new ways to welcome those you love with a warm, gracious hospitality, Biltmore has a few suggestions.
How can we make our homes unique and welcoming to our guests?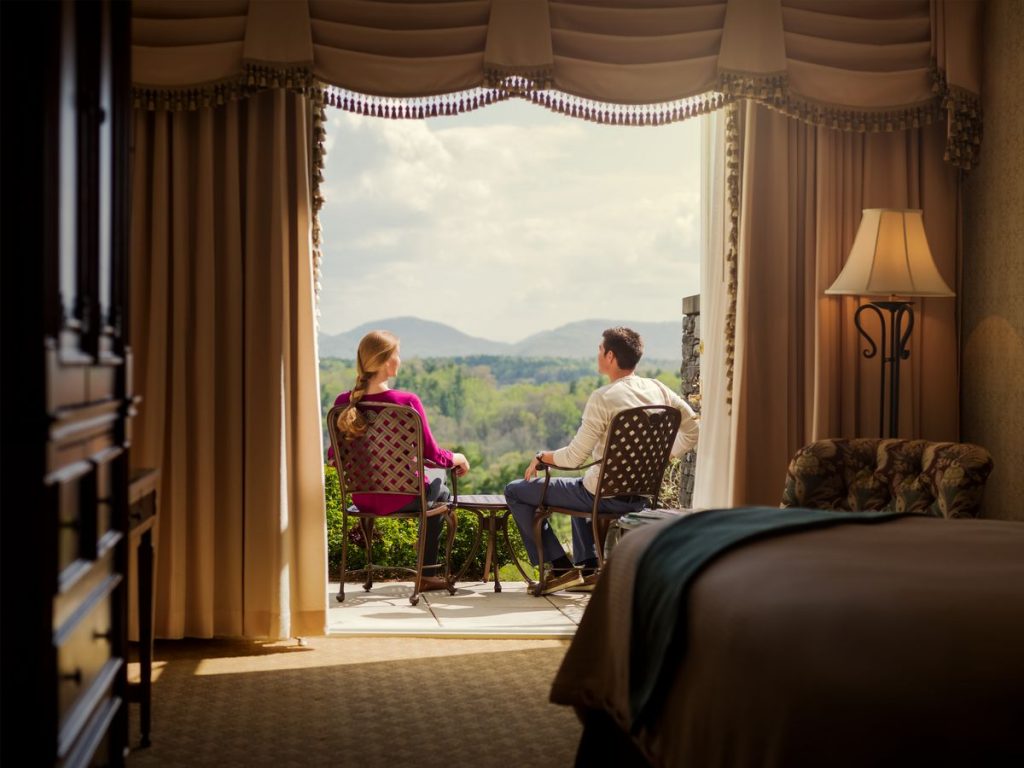 James Lally, Director of Rooms Operations, The Inn on Biltmore Estate® suggests beginning with what's most attractive about your house and drawing guests in with that in mind. If you were visiting The Inn – and were lucky enough to reserve a room with a breathtaking view of the mountains – the curtains are left open so the first thing you notice about the room is the view. Creating that "sense of place" is an invitation – you've arrived at this beautiful place with this beautiful view and your only goal is to enjoy all we offer you.
If you don't have Biltmore-like views, look around your home and consider what makes it different, what you love about it more than anything else. It might be an heirloom from your grandmother, a refurbished antique picture frame or maybe a DIY home décor project. Whatever it is, think about how you can throw a spotlight on it and create your own sense of place for your guests.
What details can we add that say, we've been expecting you and are excited to welcome you to our home?
It's no secret that when guests arrive to our homes, whether it's after a long or short journey, our greeting is always filled with love and welcome. But after the hugs and tears, it's all about creature comforts, right?
At the Inn on Biltmore Estate®, guests are welcomed with refreshments in the lobby – often themed to the season or holiday. At Thanksgiving this year, for example, guests will be invited to sample individually wrapped caramel apples.
The Inn staff makes note of their repeat guests' preferences as well, just as George and Edith did in their time. If guests have a favorite snack or flower, those will be prepared in advance so everything is ready to be sent to the room prior to arrival.
How can we add a few extra special touches to our guests' stay?
Being a thoughtful host begins with predicting what your guests might need or want when they arrive, says Lally.
A welcome card in the room that lists your Wi-Fi password and anything else they may need to know during their stay.
A basket or tray filled with necessities your guests might have forgotten to pack, such as travel-size shampoo and conditioner (this is a great way to use-up extras from hotels), a razor, cotton swabs…
On the nightstand, a fresh flower along with some sleep-friendly lighting, a quiet alarm clock and charging station for their electronics.
Extra blankets, pillows and towels close by so your guests can access to what they need without having to constantly ask you.
The AC or heating set to a welcoming temperature.
If there's a TV in the room, turn the station to soft music to create a sensory experience that's soothing and restful.
You may also want to consider adding robes and slippers for guests, either laid artfully on their bed or hung in a spot where they'll see them. And each night, add a bottle of water to their nightstand and a sweet treat on their pillow.
Anything else we can do to ensure our guests enjoy their visit with us?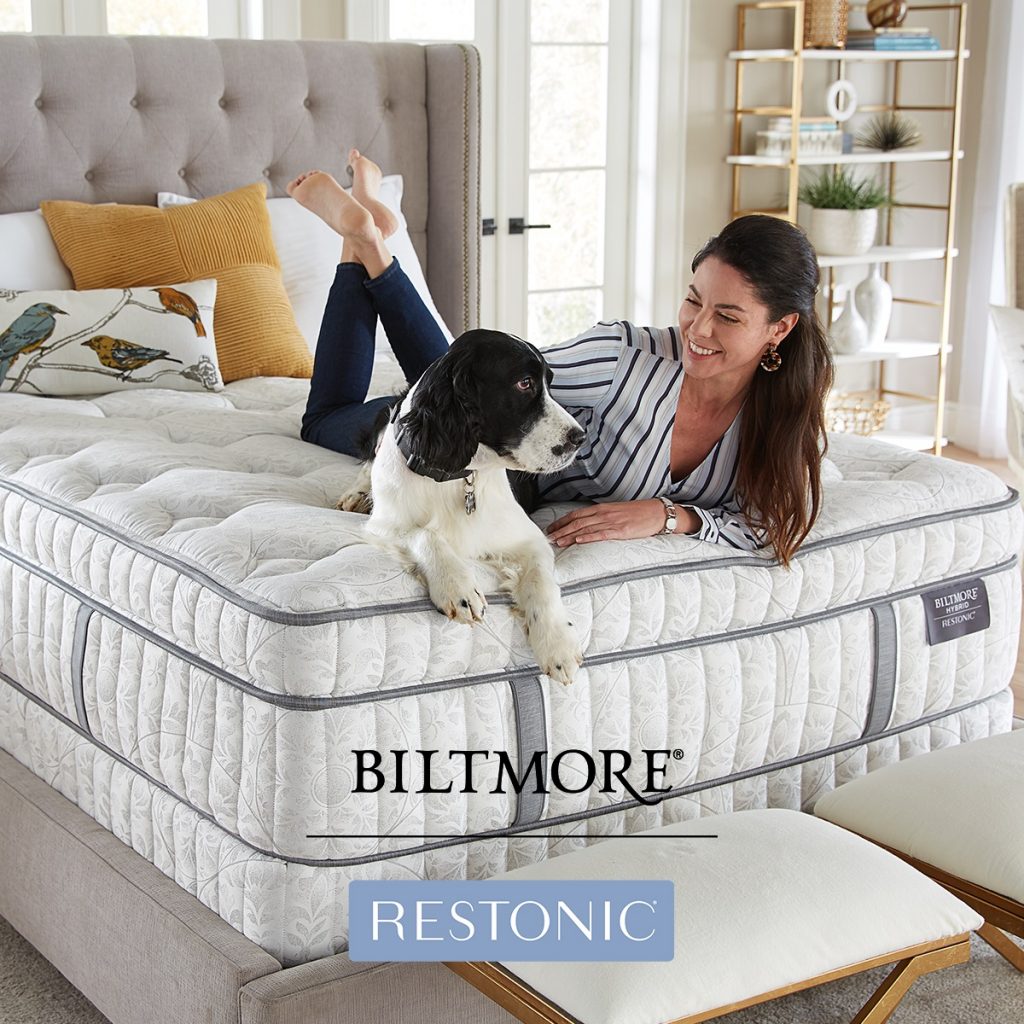 While you want to ensure your guests are comfortable and have everything they need, you don't want the room to feel like a distant and cool hotel room. Your guest room is the perfect place for beloved artwork or family pictures that tell the stories of your life. Take your guests for a walk down memory lane with your décor and you'll be rewarded with engaging dinner conversations about those stories behind the pictures.
Too often, guest rooms inherit mattresses that have been replaced in another room. But Lally reminds us that we want our guests to be comfortable and have a good night's sleep – which might be hard to achieve on an old mattress. Investing in a supportive mattress, plump pillows and luxurious bedding will lead to your guests raving about what a great night's sleep they had at your home. Isn't that the best compliment ever?
Still not sure you've done enough to create a gracious, welcoming guest room? Sleep in the room yourself. Does bedside clock tick too loudly? Do you have enough pillows and blankets – and is it easy to find extras? How's the lighting near the mirror? Is there an easily accessible outlet for phones? Your guests will appreciate that you've noticed the little things.
The Inn on Biltmore Estate®, a taste of Vanderbilt hospitality
If you're considering a visit to Biltmore this holiday season, prepare to be indulged. From the minute you pass through the gates, you'll see the same level of hospitality, comfort and relaxed elegance the Vanderbilts offered their family and friends when they lived in Biltmore House.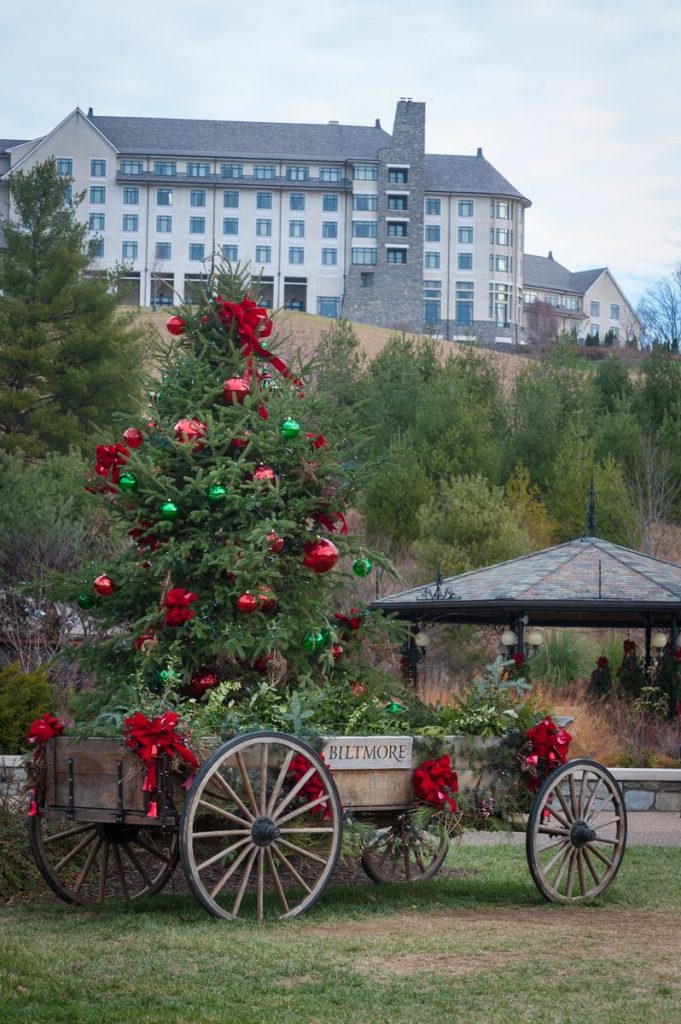 The Inn on Biltmore Estate® commands spectacular views of the Blue Ridge Mountains beyond the French Broad River. It's location is the same peaceful hill where George Vanderbilt envisioned building a hotel for guests who wanted to enjoy the estate, so that alone tells you how fine he considered the prospect to be.
From the gracious welcome you receive upon arrival to the thoughtful arrangements that ensure your stay is exceptional, The Inn provides peace of mind, even during the sometimes-hectic days leading up to Christmas and New Year's.
Beginning the weekend after Thanksgiving, members of Biltmore's Floral Displays team – the same team that decorates America's Largest Home® for Christmas at Biltmore and Candlelight Christmas Evenings – deck The Inn with all the special seasonal décor that helps make the holidays so magical.
There's nothing more wonderful this time of year than strolling through Antler Hill Village to experience the nighttime illumination created to delight guests. The Winery tunnel sparkles, the Village Green is aglow, and the trees near Antler Hill Barn are filled with everyone's favorites. Graceful, flowing strands of waterfall lights – it's magic!
Imagine strolling and shopping to your heart's content, enjoying craft cocktails and a special meal at Village Social or delicious pub fare at nearby Cedric's® Tavern, then admiring all the lights before returning to your comfortable, welcoming room at Village Hotel on Biltmore Estate®. Everything – including the Winery – is just steps away from your door during your visit.
Welcome home!
Rest well & wake up ready to go!
Better sleep gives rise to better mornings, bringing your goals into focus and dreams within reach. Hungry for more sleep info? Dig into these posts:
Biltmore® and images of Biltmore House are trademarks of The Biltmore Company, and are used by Restonic® under license. ©2020 all rights reserved.

Eager for more sleep info you can really use?
Join our community Facebook and let's continue the conversation.
We'd love to hear what you have to say!
This blog does not provide medical advice. It is intended for general informational purposes only and does not address individual circumstances. It is not a substitute for professional medical advice, diagnosis or treatment and should not be relied on to make decisions about your health. Never ignore professional medical advice in seeking treatment because of something you have read on Restonic.com. If you think you may have a medical emergency, immediately call your doctor or dial 911.
Duerme mejor, hoy mismo