---
George & Edith's time at Biltmore® hold many life lessons worth borrowing as we begin another year locked in a world-wide pandemic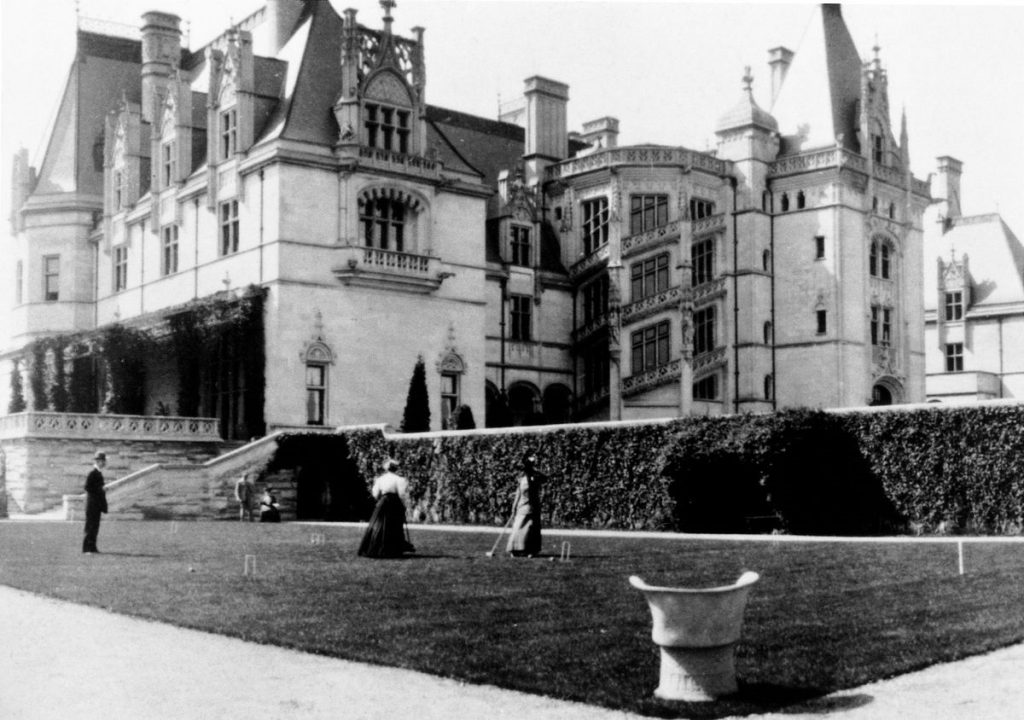 If 2020 taught us anything, it was that staying healthy is a top priority. Moving forward into a brand new year full of hope and promise, it's an opportune time to revamp our diet, exercise, sleep and relaxation routines. And as with many things in life, to look forward it's wise to consult the past for inspiration and ideas.
Throughout their lives, the Vanderbilt family focused on their wellness, especially while staying at Biltmore, their French Renaissance-style chateau built in Asheville, North Carolina in 1895. From its inception, George Vanderbilt placed his family's wellbeing at the core of Biltmore's design. A gymnasium (complete with a rowing machine and parallel bars), a heated indoor swimming pool, an outdoor pool, a well-stocked library to relax in and elegant bedrooms, perfect for napping and a solid night of sleep.
The Vanderbilt's passion for living a healthy lifestyle can help shape our habits as we begin a new year.
How to live like a (healthy) Vanderbilt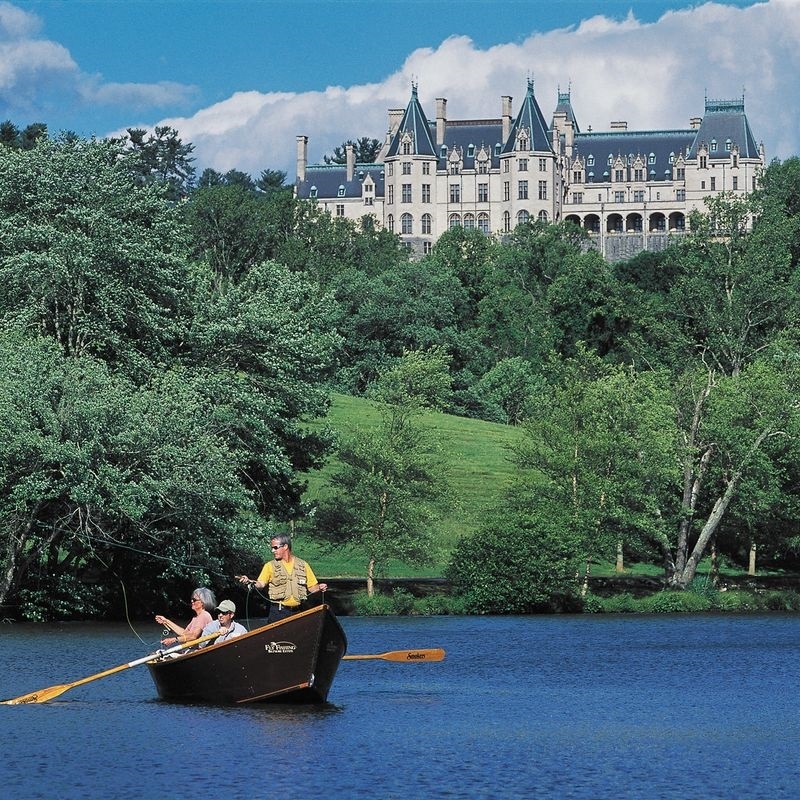 1. Spend more time outdoors. Research is clear about the benefits of relaxing and being active in natural surroundings, from reducing blood pressure to elevating mood. George Vanderbilt relished the outdoors. He and his wife, Edith, enjoyed hiking and riding bicycles, camping and walking through the intricately designed gardens on-site. Created by Frederick Law Olmsted, who was considered the father of American landscape architecture, the largest garden stretched across more than 15 acres and showcased one of the country's most impressive collection of native azaleas. We can only imagine the beauty of Biltmore's historic rose garden, with more than 200 heirloom and hybrid varieties to surprise and delight.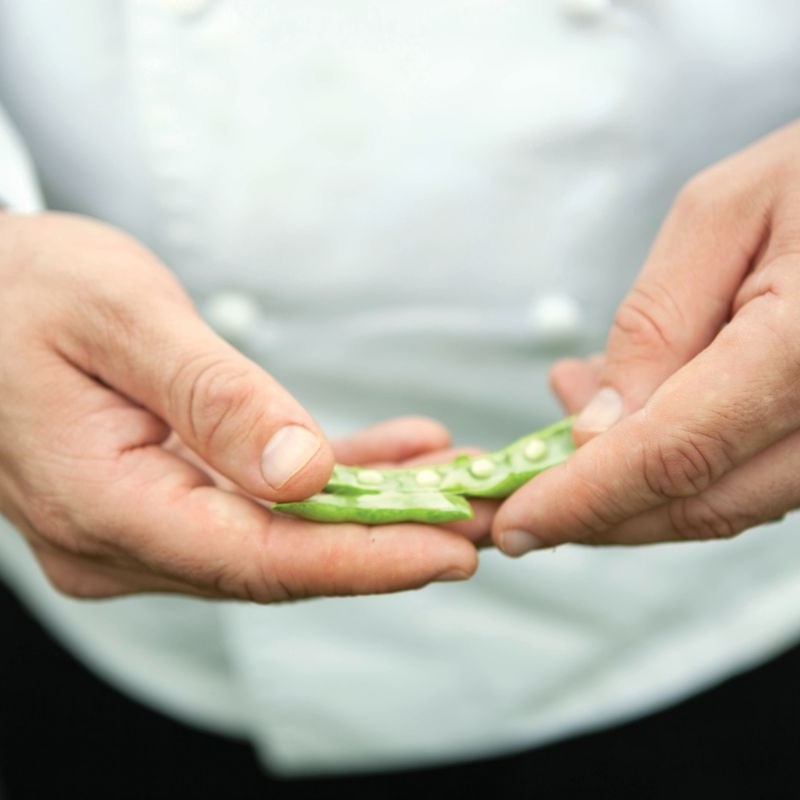 2. Eat food produced locally. Edith Vanderbilt was a proponent of healthy eating for family and tenants of the estate. She encouraged growing fruits and vegetables by hosting an annual seed competition where she awarded cash prizes for the best produce. Edith was an active participant in planning what would be planted in the gardens at the estate and Buckspring Lodge, a hunting cabin built on Mount Pisgah in 1896.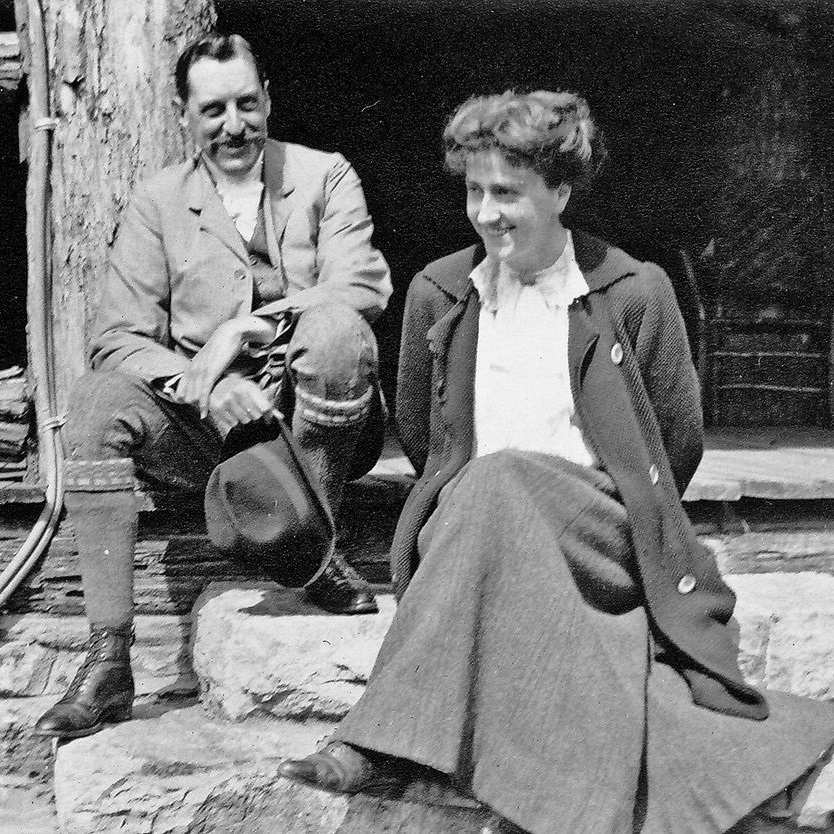 3. Unplug from the busyness of life. The Vanderbilts understood that staying healthy meant regularly retreating from the demands of a hectic schedule. Their time at Biltmore was an abundance of simple pleasures – reading a book, sketching, and sipping tea with friends. These days, with smartphones always at the ready, it's essential to turn them off now and then, and to get back to basics. Stop, breathe and just enjoy the moment – might be the most powerful advice we can employ during this crisis.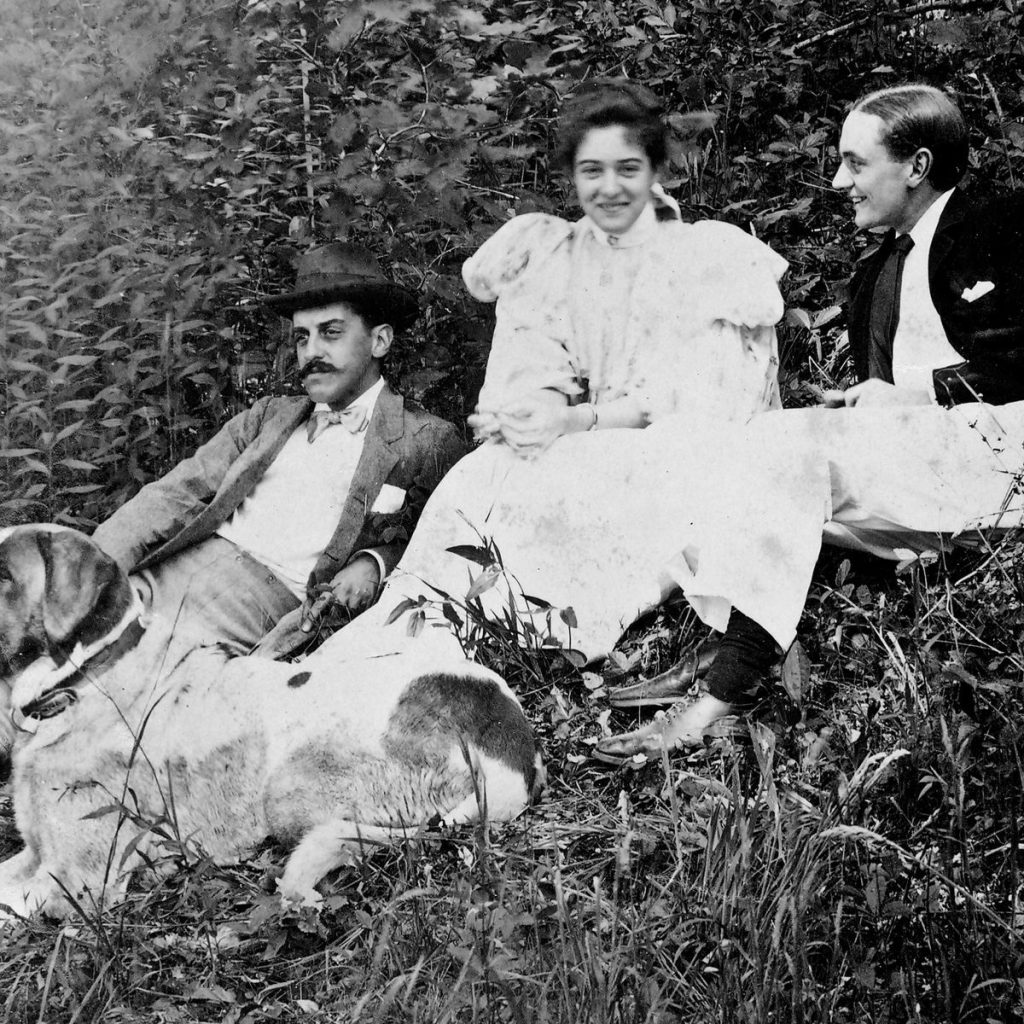 4. Connect with animals and wildlife. Studies show that even the simple act of petting a dog or a cat can be good for you. The Vanderbilts loved animals – both domestic and wild. Records from the estate describe taking the children to feed the swans or horseback riding from one of the stables on the property. Cornelia Vanderbilt, the only child of Edith and George, had both a pet donkey and a horse. Whether you birdwatch or adopt a pet, having animals in your life brings joy and meaning.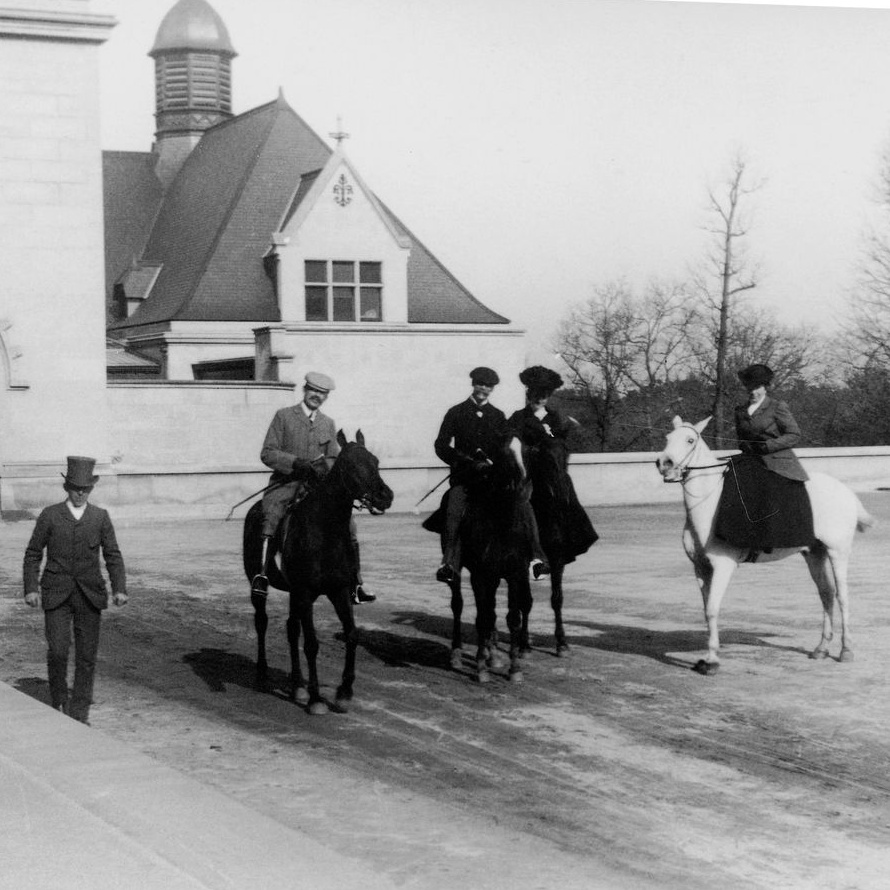 5. Embrace regular exercise. The Vanderbilts were an active family all year round. In the winter, they ice skated on the pond or spent time in their gym, or swam in their indoor pool filled with spring water. In summer, walking the trails, cycling and horse-backing riding filled the days. Taking a page out of the Vanderbilt handbook, we can see that the secret to beating exercise boredom is to mix up your choice of activities. Re-visit things you enjoyed in your youth, or try something completely new.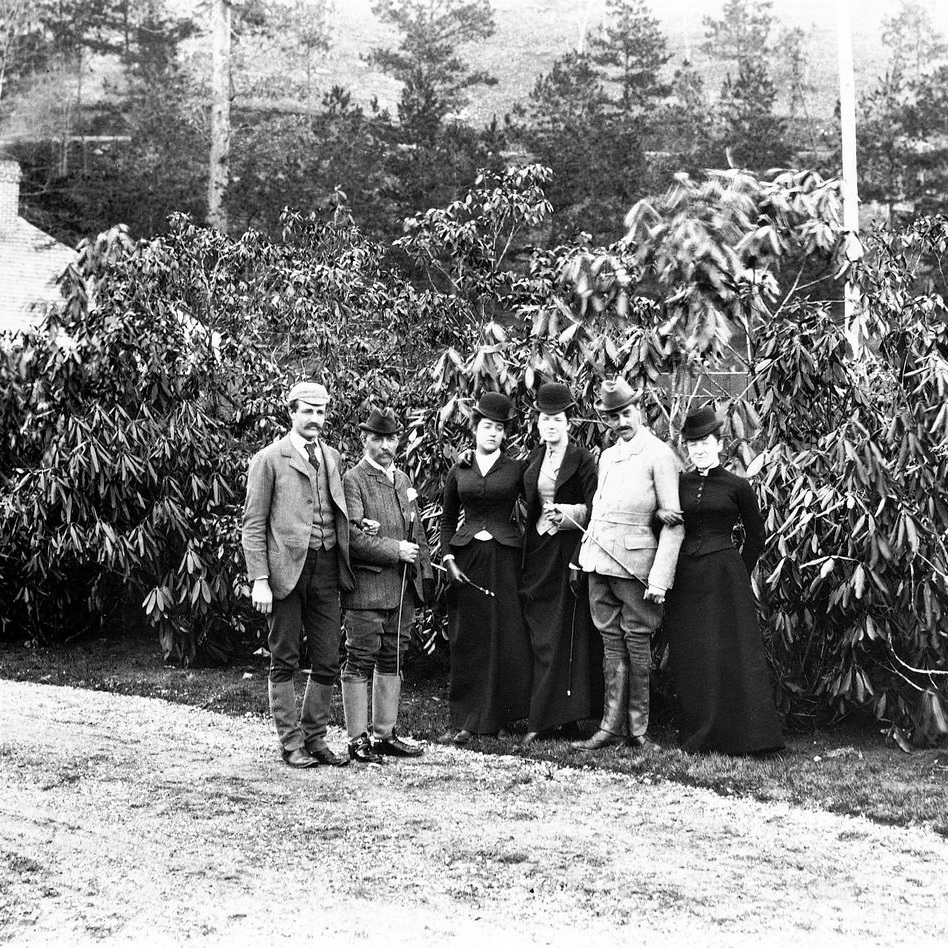 6. Embrace the joy that friendships offer. George and Edith were gracious hosts, embracing a natural warmth that strengthened their bonds with family and friends and made everyone feel welcome in their home. Guests at Biltmore took joy in the time they spent together, whether it was chatting over a leisurely breakfast or playing cards after dinner. They would also engage in a bit of friendly competitive sports with visitors, including archery, croquet, tennis, golf or lawn bowling. The takeaway message from the Vanderbilts is that maintaining strong relationships is a cornerstone for enriching life in a myriad of ways.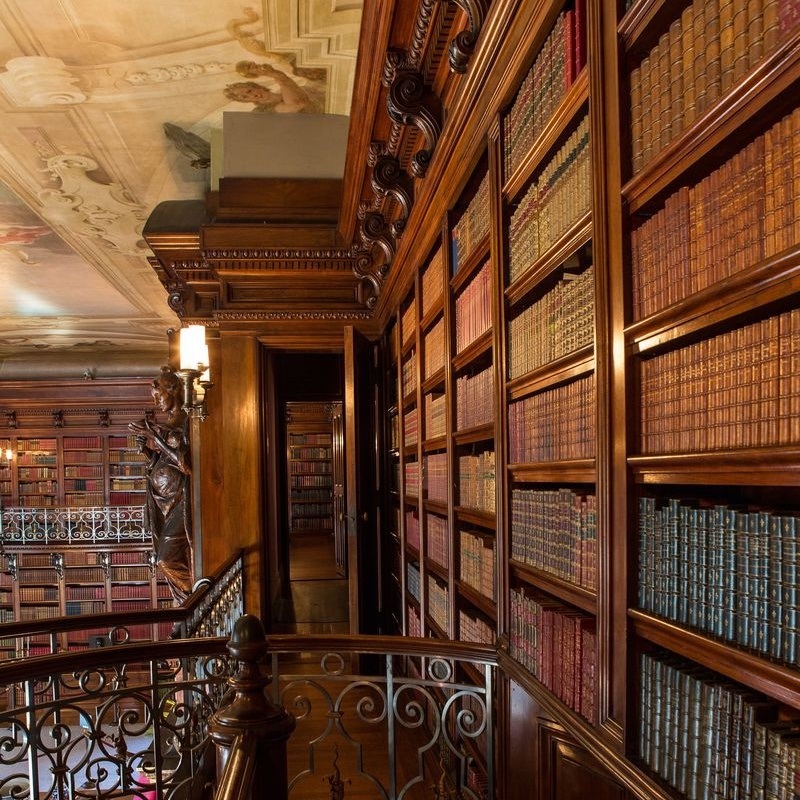 7. Feed your soul. As much as making healthy food choices matter, taking care of your emotional health is just as high of a priority. George Vanderbilt was a passionate reader and a lifelong devotee of literature and learning. He kept detailed journals to make note of all the books he read, from the great classics, like those written by Charles Dickens, to non-fiction tomes on subjects like French history. George's own collection was comprised of more than 22,000 volumes, all displayed on the walnut bookshelves of his library, which was a source of great personal pride for him. By the time of his death in 1914, he had read 3,159 books – an average of 81 books per year. Studies confirm that reading is a good way to wind down in the evening and set yourself up for a good night's sleep. Reading and relaxing are perfect for this next chapter of the pandemic at the start of 2021, right?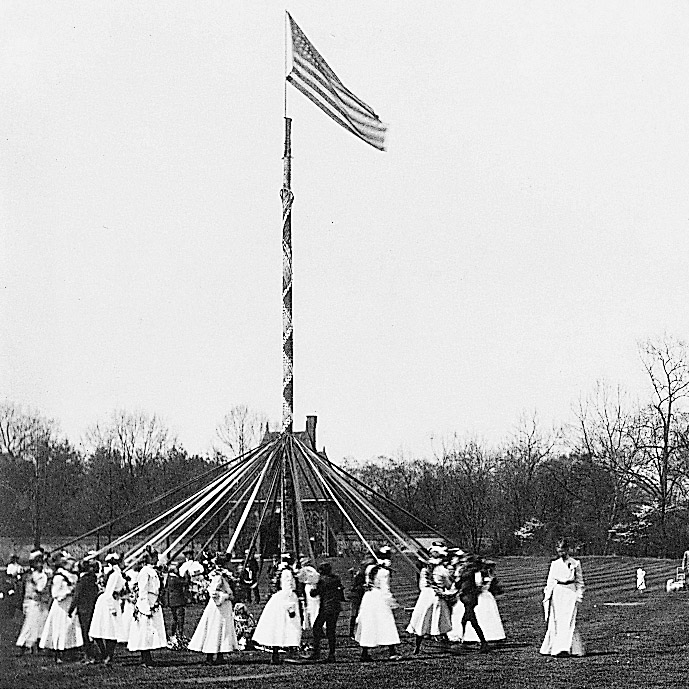 8. Be generous, be kind and give back to your community. George and Edith Vanderbilt were incredibly generous and earned a reputation nationally for their philanthropic work. Their charitable gifts were substantial and helped support organizations devoted to causes near and dear to the couple, including literacy, education and the arts. Over their lifetimes, they assisted with the building of libraries and art galleries, the hiring of teachers to educate poor urban children and creating scholarship funds ­– to name a few. Such gestures benefit both the giver and the receiver. Research demonstrates that charitable acts, whether it's donating to non-profit organizations or gestures of kindness toward others, have positive physical and emotional effects, including lowering stress levels, increased self-esteem, and reduced anxiety and depression. Make giving your next healthy habit and reap the awards.
In 2020, COVID slowed our world down – and forced us to slow down. Now might be the perfect time to begin practicing some (much-needed) self-care. Staying healthy – physically and mentally – is our mission in 2021.
Rest well & wake up ready to go!
Better sleep gives rise to better mornings, bringing your goals into focus and dreams within reach. Hungry for more sleep info? Dig into these posts:

Biltmore® and images of Biltmore House are trademarks of The Biltmore Company, and are used by Restonic® under license. ©2021 all rights reserved.
Eager for more sleep info you can really use?
Join our community Facebook and let's continue the conversation.
We'd love to hear what you have to say!
This blog does not provide medical advice. It is intended for general informational purposes only and does not address individual circumstances. It is not a substitute for professional medical advice, diagnosis or treatment and should not be relied on to make decisions about your health. Never ignore professional medical advice in seeking treatment because of something you have read on Restonic.com. If you think you may have a medical emergency, immediately call your doctor or dial 911.
Duerme mejor, hoy mismo