Scott Living Shippable Sleep
When you buy direct from Restonic, shipping and returns are always free.
Due to COVID, we are experiencing slight delivery delays - please allow up to 3 weeks for delivery.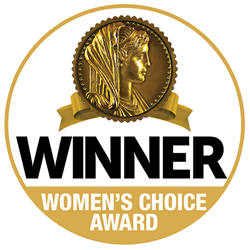 Twin Support Coil System
The Twin Support Coil System incorporates individually wrapped coils to provide a customized level of support as well as motion separation. The border band of coils are constructed from two coils wrapped together to provide greater edge support and prevent that "rolling off the side of the bed" feeling.
Drew and Jonathan Scott bring accessible luxury to a hand-crafted mattress designed to deliver cool, comfortable support for a great night's sleep. However you sleep, this mattress was designed to help you dream more – and toss and turn less. What's more, this mattress is adjustable-base friendly. Sweet, right? Isn't time you claimed your right to a healthier night's sleep and livelier mornings?
When you order direct from Restonic, your mattress is delivered in 10-15 business days, at no charge of course.
All transactions are secure and encrypted
100 night comfort guarantee, 100% money-back guarantee
10 year limited warranty
If you're not completely satisfied with your Restonic mattress purchase, we're here to help.
You have 100 calendar days from the date of delivery to return your Restonic Mattress, should you not be 100% satisfied with your purchase. We require the mattress to be in your home for at least 30 days/nights to allow your body to properly adjust to the new comfort levels. To be eligible for a return, your Restonic mattress must be clean and undamaged. Please note that mattress returns and exchanges must be handled through our customer service and not social media. Failure to properly follow our return or exchange process may result in an inability to return or exchange your mattress.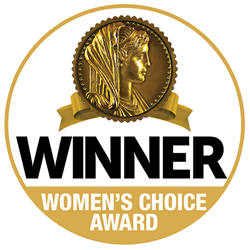 ---
Great

Was this review helpful?

Cascade-ET

My wife says your mattress is yummy.

Was this review helpful?

Greatest Mattress Ever!

We bought our mattress set and we love it! We've had great sleep ever since we brought it home. We love it so much we bought another set for my mother-in-law. We highly recommend this brand!

Was this review helpful?

W.D. & Barbara Brooks

We've had this mattress 10 days and still adjusting to it but so far really like the comfort of it and how it conforms to our body as we move. I love the comfort of the pillow is even better than the My Pillow which I have used for years ! I had neck surgery in 03 and my husband had 2 major back surgeries and is sleeping more on his back than he has in years so we both are impressed with this mattress as compared with our old one.We still need more time to make an accurate opinion but will be in touch as time goes on.

Was this review helpful?

Looked High and Low

Searched for a showcase where I could actually see and try the mattress so long, hard to find in North Missouri!!! I had repeated slept on this brand at my family when I visited and loved it. Now I have finally found and purchased my own restonic mattress and LOVE it!!!

Was this review helpful?

Amazing mattress

Just picked up up for my guest bedroom and it is more comfortable than my very expensive mattress I have in my master bedroom.

Was this review helpful?

Impressed

So far I am very impressed with the Scott Living Hybrid Mattress purchased through QVC.

Was this review helpful?

Mattresses

We purchased 2 king mattresses for our condo. They are acceptable. They were inexpensive as mattress prices go and we chose with that in mind.

Was this review helpful?

Great mattress

Was this review helpful?

Great personal service

We needed help with a unique requirement for our grandchildren's stacked twin beds. We worked directly with the owner to find the perfect solution. Great value for the product we received. I tried it myself and slept great. I highly recommend this company and product.

Was this review helpful?