ComfortCare Mattresses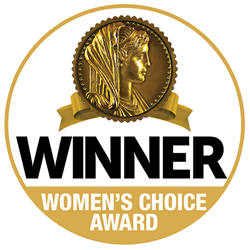 ComfortCare Mattresses

425 reviews for
Dissapointed

After much research of many mattresses we ordered a Restonic Empress PLUSH King mattress and low profile foundation a week ago. We were excited to find a mattress we both liked. After lying on the floor model we dreamed of our new mattress and counted down days until ours would arrive. We loved the PLUSHNESS yet not too plush. It was perfect! We received our new mattress yesterday. I put the king mattress protector & new freshly washed sheets on the bed anxious for bedtime only hours away. We laid down for bed and were surprised how FIRM it felt. A lil' disappointed. I woke up in the middle of the night feeling more disappointed and thinking of the mattress that sold us on ordering this mattress we were laying on and the $$ spent only to be disappointed. I appreciate handmade and each will be different but there really isn't much PLUSH to our EMPRESS PLUSH king size mattress. We were sleeping on a super firm mattress so I this was a little better but I had higher expectations after trying out floor model at dealer. 🙁

Was this review helpful?

Very comfortable

Was this review helpful?

It is a little early

It is a little early for me to answer just yet.

Was this review helpful?

Gift for son

Looks good but comfort is par, expected more.

Was this review helpful?

Restonic Mattresses

love how I sleep will buy one for ea of my rooms

Was this review helpful?

I bought an Outlast hybrid mattress; Tulane PT.

We have had our queen size Outlast hybrid mattress for three nights now and all I can say is that we absolutely love it!!!! My husband gets annoyed every morning that I get to stay in it longer than he does!!! 🙂 He doesn't want to get up and he says that it's all the mattress. As a person with numerous back issues all up and down my spine, all I can say is Thank You for making such a great reasonably priced product!!!!!

Was this review helpful?

Firm and comfortable

Was this review helpful?

Best year of sleep

My parents bought me a Restonic when I was a child so I convinced my wife to buy one for our home. We have had a TempaGel mattress for a year now and I feel much better. It has helped with my hip pain, as I am a side sleeper. My wife also enjoys it more than the Sealy she had before we married. We recommend!

Was this review helpful?

So far it is really comfortable.

Was this review helpful?

Good

Was this review helpful?