Scott Living Mattresses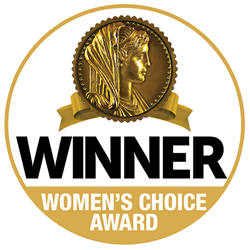 Scott Living Mattresses are a reflection of Drew and Jonathan Scott's personal style, inspired by what they hold dear: home, family and a commitment to quality.
The Scott brothers are passionate about helping people claim their right to a healthy, comfortable and rejuvenating night's sleep because they know better sleep gives rise to better mornings. Using the finest materials and our patented construction, Scott Living mattresses are assembled by hand, investing hours of craftsmanship into each one.
So you get the best bed, the best sleep… to be at your very best.

Scott Living Mattresses

53 reviews for
Great

Was this review helpful?

Cascade-ET

My wife says your mattress is yummy.

Was this review helpful?

Greatest Mattress Ever!

We bought our mattress set and we love it! We've had great sleep ever since we brought it home. We love it so much we bought another set for my mother-in-law. We highly recommend this brand!

Was this review helpful?

W.D. & Barbara Brooks

We've had this mattress 10 days and still adjusting to it but so far really like the comfort of it and how it conforms to our body as we move. I love the comfort of the pillow is even better than the My Pillow which I have used for years ! I had neck surgery in 03 and my husband had 2 major back surgeries and is sleeping more on his back than he has in years so we both are impressed with this mattress as compared with our old one.We still need more time to make an accurate opinion but will be in touch as time goes on.

Was this review helpful?

Looked High and Low

Searched for a showcase where I could actually see and try the mattress so long, hard to find in North Missouri!!! I had repeated slept on this brand at my family when I visited and loved it. Now I have finally found and purchased my own restonic mattress and LOVE it!!!

Was this review helpful?

Amazing mattress

Just picked up up for my guest bedroom and it is more comfortable than my very expensive mattress I have in my master bedroom.

Was this review helpful?

Impressed

So far I am very impressed with the Scott Living Hybrid Mattress purchased through QVC.

Was this review helpful?

Mattresses

We purchased 2 king mattresses for our condo. They are acceptable. They were inexpensive as mattress prices go and we chose with that in mind.

Was this review helpful?

Great mattress

Was this review helpful?

Great personal service

We needed help with a unique requirement for our grandchildren's stacked twin beds. We worked directly with the owner to find the perfect solution. Great value for the product we received. I tried it myself and slept great. I highly recommend this company and product.

Was this review helpful?