---
Sleep (and life) lessons from the co-founder of the Life of Dad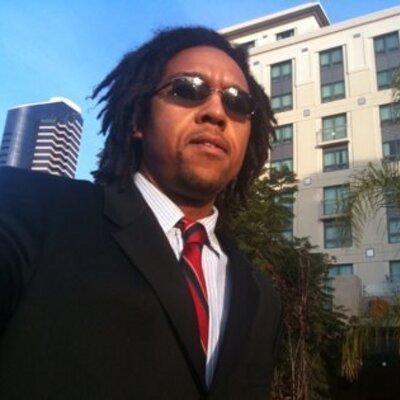 Ryan Hamilton was living the good life with a high-tech job, a beautiful wife and son, new house, new car – until he lost all of it. Including his health and his reason for wanting to live. And he says it all went away because he sacrificed the one thing he now protects with a vengeance – sleep.
As a kid growing up in Ferguson Missouri, Ryan's must-do bedtime ritual involved laying out his khakis and ironing his shirts for private school. He says his mom taught him how to iron properly but the responsibility and choice was always his. It's a theme that has followed Ryan his whole life.
When he graduated from the Wharton School of Business in 2000, he jumped into a job in the print media business while coding on the side. In 2003, at the dawn of the web 2.0 era, he left publishing and moved into a top developer position almost immediately. "When mobile hit, everyone thought they were a developer and I was surrounded by idea guys," he remembers. "I got the pitches and I was the guy who made them a reality. The only cost to me was time and sleep."
During that time, Ryan's days were guided by whichever client wanted his stuff yesterday and says that while some ideas were structured and planned out, many were nebulous and involved a lot of trial and error. "At one time, I counted up all my projects and I had 15 on the go simultaneously," he said. "During the day I worked at my fulltime job and at night I came home and coded until 3, 4, 5 in the morning."
During those crazy days of coding, Ryan and his wife had a son and bought, built and furnished a new house. 'But there was so much going on that I was half-assing everything," he admits. "Nothing – not my job, my wife, my son – got my full attention because I was so busy working like a dog to get to the next project."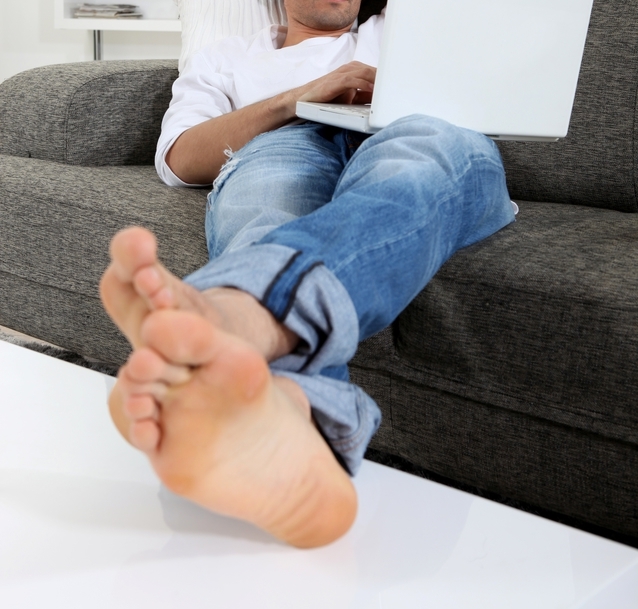 While away on a business trip, Ryan's wife called to tell him she'd found a job across the country and she intended to take their son and all their furniture with her. A month later, Ryan lost his job. It didn't take long for him to lose hope after that.
Surviving the garage-band-phase of business but losing everything else
"Before my wife left, I was living life so large and fast that all I could see was the next goal – no matter how many sleepless nights it took to get there," he says. "I was proud of the fact that I could survive on little or no sleep. It was my badge of honor and it was stupid."
Ryan says the days and weeks after his wife left were blurred and unfocused. He often slept in a chair and didn't change his clothes for days at a time. "When I woke up, I'd go out to get beer or whiskey and McDonald's and then plant myself back in the chair to code and drink," he said. "I cut myself off from my friends and family because I didn't want to be a burden. My life was a revolving door of coding, drinking and eating crap – I was a burnout loser."
While Ryan's life careened sideways, he saw his son only periodically through Skype, but continued to work on one of his pet projects.
"I was building Life of Dad at a time when I was ready to check out of life," he shared. "I wanted – needed – kinship and I wrote a blog post about my wife leaving and I shared it with the world through Life of Dad. Hundreds of people read it and some commented on it. I started to feel like part of the world again.
Turning an intentional corner to a more fulfilled life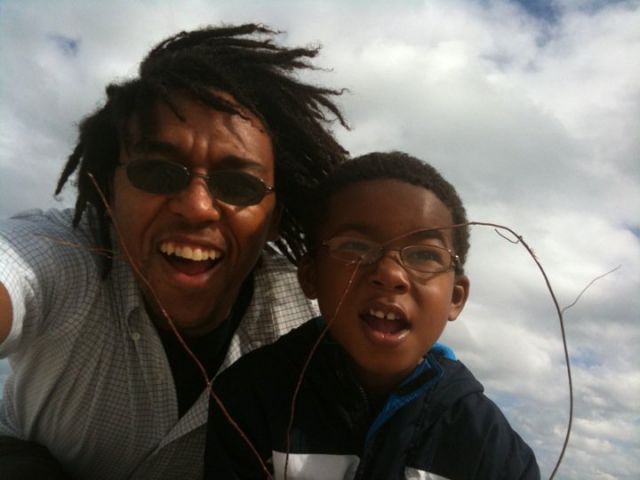 Ryan's still codes and still has a fast paced career but he's found focus again. Instead of 15 projects, he as two. And he no longer uses an alarm to wake up in the morning. Instead, he goes to sleep when he's tired and naps unapologetically almost every afternoon.
"I protect my sleep by working on what needs to be worked on – instead of flying by the seat of my pants trying to do everything," he said. "I still have crazy times when it's all hands on deck – like Black Friday – but a regular day for me involves a nap and a walk to Whole Foods to shop for food the next day. I want peace and happiness at the beginning, middle and end of my day and I know now that I'm the only one who can make that happen."
Ryan has recently adopted a vegan lifestyle, part of a cleaning up process in his life. " We live in a Facebook world so I used my friends to load me up with help to make this change," he said. "I put a lot of weight on during my depression and it feels good to be in control of my life again – my parenting choices, my job, my sleep, my health."
Ryan's son love vegetables but he also loves a McDonald's run after baseball practice. And that's okay with Ryan because he knows that children need choice, just like his mom taught him. He's hoping his son learns from his mistakes and his successes – everything in moderation.
"I think it's kind of a miracle that Life of Dad grew from the seeds I planted during the darkest days of my life," he mused. "We have hundreds of content creators being nourished by each other's stories. That feels good in my heart and that's what matters, right?"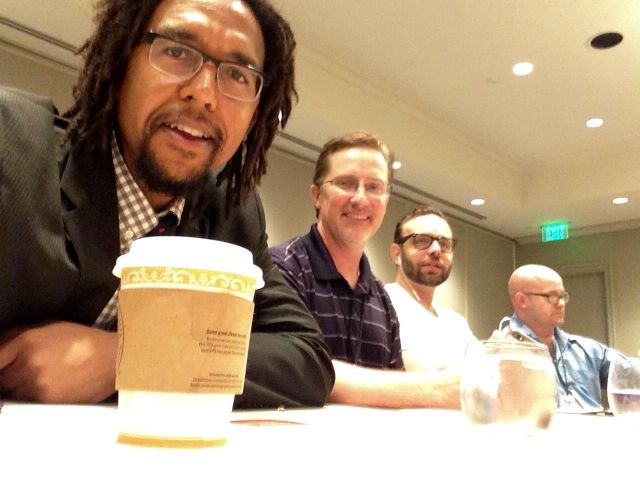 Ryan's favorite place to go, his number one dream vacation spot, is his parent's house in Ferguson. He says he loves to work with his Dad in the garden or lie on the living room sofa curled into one of his mom's handmade quilts.
"Life is a choice. And just like Mom taught me, everything in it is a choice. I'm glad I chose to stay in it."
So are we, Ryan, so are we…
Want more Ryan in your world? Hang out with him online on: Twitter, Facebook, and, of course, LifeofDad.com.
Eager for more sleep info you can really use?
Join our communities on Facebook and Twitter and let's continue the conversation.
We'd love to hear what you have to say!
This blog does not provide medical advice. It is intended for general informational purposes only and does not address individual circumstances. It is not a substitute for professional medical advice, diagnosis or treatment and should not be relied on to make decisions about your health. Never ignore professional medical advice in seeking treatment because of something you have read on Restonic.com. If you think you may have a medical emergency, immediately call your doctor or dial 911.
Get better sleep, today