Click the spinners to learn more!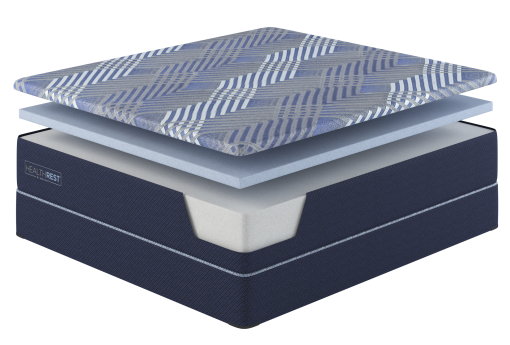 Triple Cooling Technology
Designed for temperature neutrality, we've combined the science of cooling 2Cool fibers with phase change materials to reduce temperature fluctuations. Paired with cooling gel-infused memory foam, Triple Cooling Technology furnishes a restful, rejuvenating night's sleep. Fall asleep faster, stay asleep longer – night after night.
Supporting your commitment to health and wellness, our HealthRest Level 2 Mattress Collection is designed for healthier, happier mornings. Triple cooling technology paired with TempaGel™ memory foam helps you fall asleep faster and ensures a cooler sleep all night long. What's more, the TruComfort core will help support your joints and spine while extending the comfort life of your mattress. Ready to sleep well and wake up rejuvenated and ready to go?
Comfort feel available:
---
There are no reviews yet.