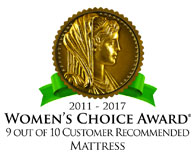 Micro-Coil Boxtop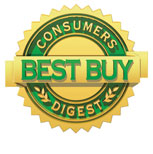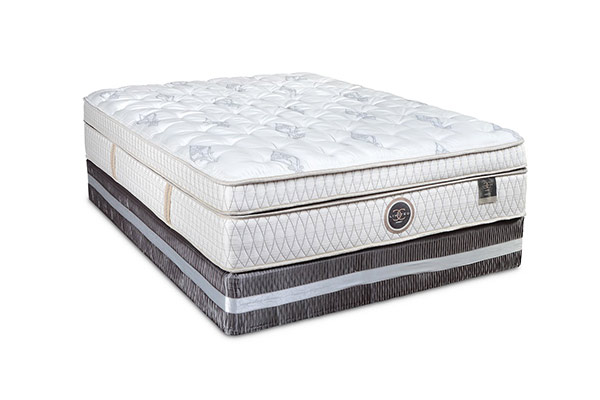 Cradle your body in heavenly serenity with our top of the line Micro-Coil Box Top ComfortCare® Limited Mattress. Two self-encased coil systems (one is a micro-coil unit) deliver luxury on luxury for an indulgent night's sleep. You'll enjoy superior pressure-point relief in a temperature-controlled micro- climate.
Silk & wool, hand tufted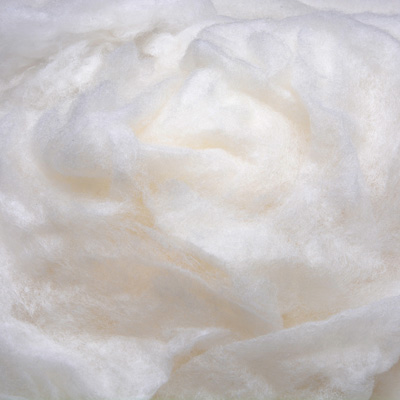 Wicks away moisture
Year-round temperature control
Tufting anchors the top layers in the Marvelous Middle® to add extra support and comfort
Outlast® Gold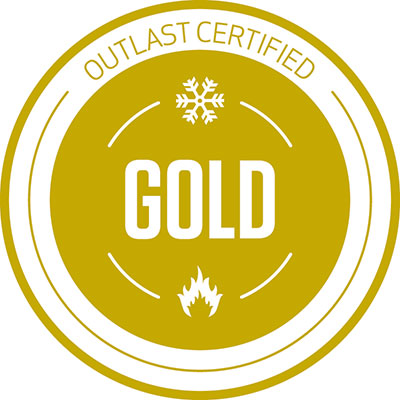 Outlast® technology offsets and balances temperature fluctuations throughout the night, regulating the micro-climate of the bed for optimal REM sleep. Think of it like ice in your drink. As ice changes from solid to liquid, it absorbs heat and cools your drink. Outlast® phase change materials work in the same way, but are microencapsulated to be permanently enclosed and protected in a polymer shell.
NASA developed technology
"Not too hot, not to cold" micro-climate
Regulates and auto-corrects temperature
Micro-coil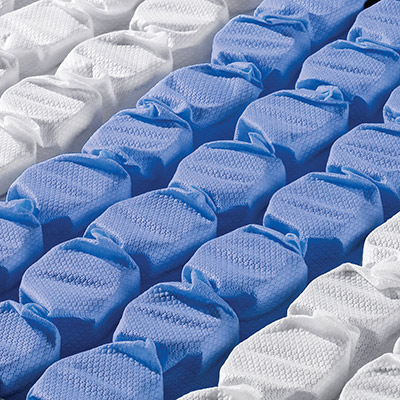 More than 1,300 encased coils for resilient comfort
Supportive, cushioning layer
Graphite-infused latex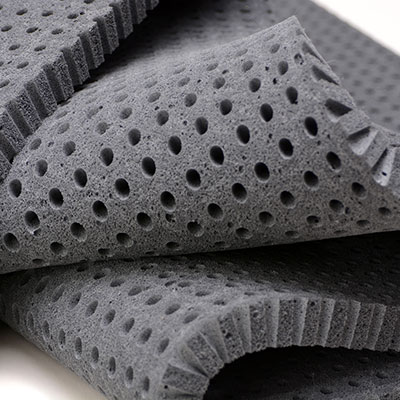 Graphite-infused latex provides a softer, more durable mattress and sets the next standard in temperature regulation.
Supportive
Breathable
Hypoallergenic (mold and mildew-resistant)
Graphite-infused TempaGel® with Thermocool® (memory foam)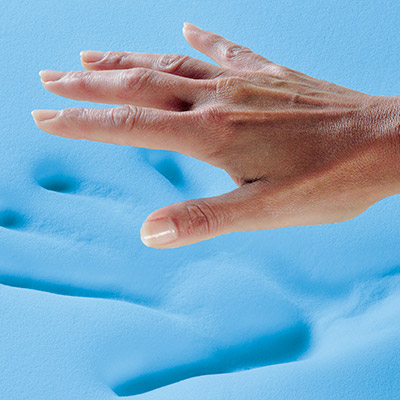 Graphite-Gel infused TempaGel® foam combines three highly conductive materials: open-cell high air-flow foam, gel and air-conducting graphite. The result is a 46% enhancement of heat flow away from your body to keep you cooler and comfortable throughout the night.
Normalizes temperature
Contours to your body while conducting heat away
Marvelous Middle® & individually wrapped coils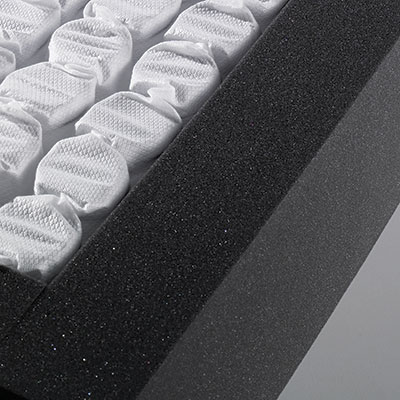 Individually wrapped, zoned, tempered coils that equalizes pressure distribution across the entire body
25% more support in center third of the mattress
Minimizes motion transfer between sleep partners
Find a retailer