---
Woo me soothe me, lead me to sleep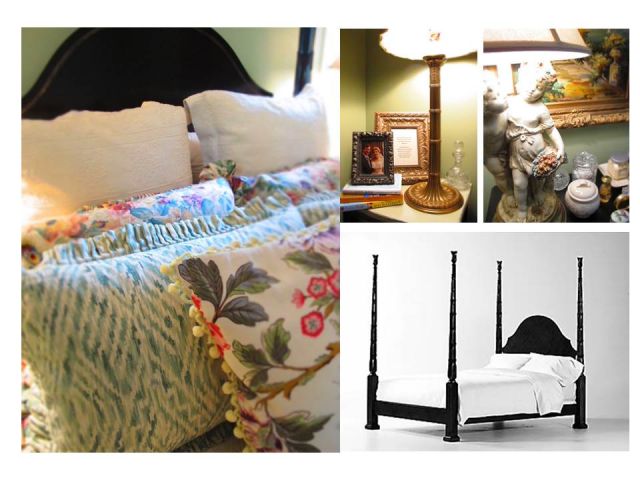 Although we spend most of our time in our bedroom with our eyes closed, feeling welcomed and comforted plays a big part in being able to close your peepers for long periods of time. Does your bedroom soothe your weary soul at the end of the day? Does it make you sigh ahhhhh as soon as you cross the threshold?
As part of a new series – Bedroom Therapy – we're taking a peek at the inner sanctuaries of interior designers and design enthusiasts. If you haven't met Wanda S. Horton and experienced how she balances beautiful design with streamlined organization, get ready to get excited. Wanda began her design journey as child, following her mother to antique markets. Her grandmother's love of investment pieces inspired her to believe that everyone can live well, whether you live in a cottage or a castle.
Bedrooms that balance fresh with well-aged
Given Wanda's love of antiques, it's no surprise that she prefers a romantic, traditional bedroom. "I love being wrapped in an escape of soft pillows, special details and a little sparkle." Her current bedroom design began with her beautiful, four poster bed, the Pavilion Bed from Councill Furniture. "It's definitely the statement piece in the room. "
And even though Wanda's beginning to think about remodeling her bedroom, the Pavillion bed is now a permanent fixture. "I'm sure I'll do something different with the walls and the bedding," she shared. "But there will always be a touch of sparkle!"
How Wanda uses her bedroom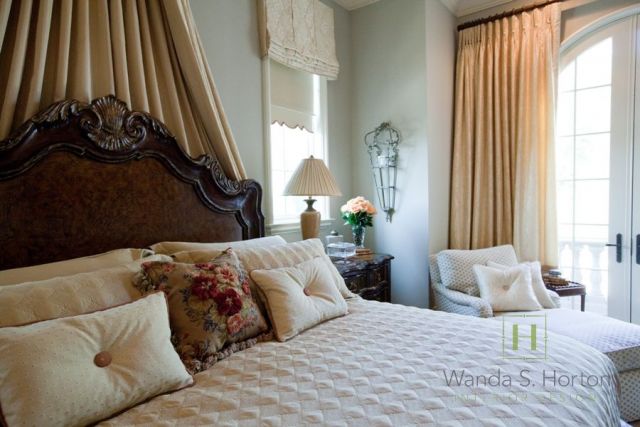 Some people invite electronics and big screen TV's into their bedrooms – but Wanda has very clear opinions (and boundaries). "My bedroom is my sanctuary, a respite from the rest of the world," she explained. "It's also the first place in which I greet the day – a place where my closets are located so it doubles as a dressing space." While she makes room for a centerpiece bed, closets and a small fan for white noise, there's no room here for electronics.
"I'm an avid reader and often the only time I have available to enjoy a novel or the latest design magazine is in the evening," she said. "I love technology, but for me, it's about the tactile experience of turning the pages. It's also a softer 'thump' to the forehead when I drift off to slumberland."
And then we asked Wanda about her mattress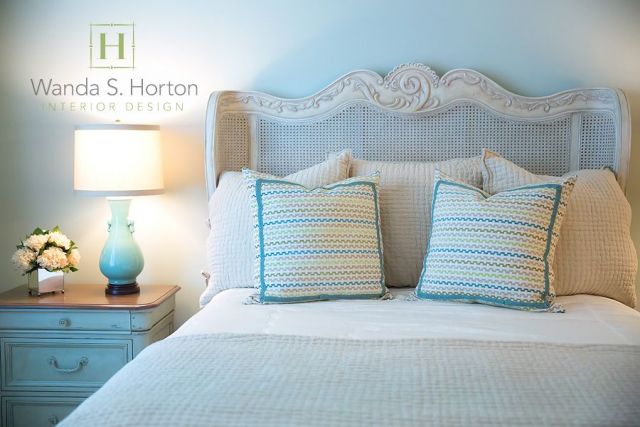 Wanda bought a new mattress five years ago and prefers a medium-firm mattress with a soft comfort layer closer to the surface of the bed. "I like a mattress with good padding to soften contact to the pressure points, which I feel a bit more of these days."
She's an equal opportunity sleeper – back, stomach and side – but usually begins on her back because she often falls asleep reading. "Somehow I always wake up on my stomach though…"
We're always eager to know if people make their bed in the morning and why. And everyone we ask shares something truly unique. "Absolutely! My mother instilled habits of keeping the world orderly. I suppose that's why I love design. Life may get messy but our homes don't have to be!"
Eager for more sleep info you can really use?
Join our community Facebook and let's continue the conversation.
We'd love to hear what you have to say!
This blog does not provide medical advice. It is intended for general informational purposes only and does not address individual circumstances. It is not a substitute for professional medical advice, diagnosis or treatment and should not be relied on to make decisions about your health. Never ignore professional medical advice in seeking treatment because of something you have read on Restonic.com. If you think you may have a medical emergency, immediately call your doctor or dial 911.
Get better sleep, today