---
New science suggests that this plant's snooze-inducing properties are nothing to sniff at…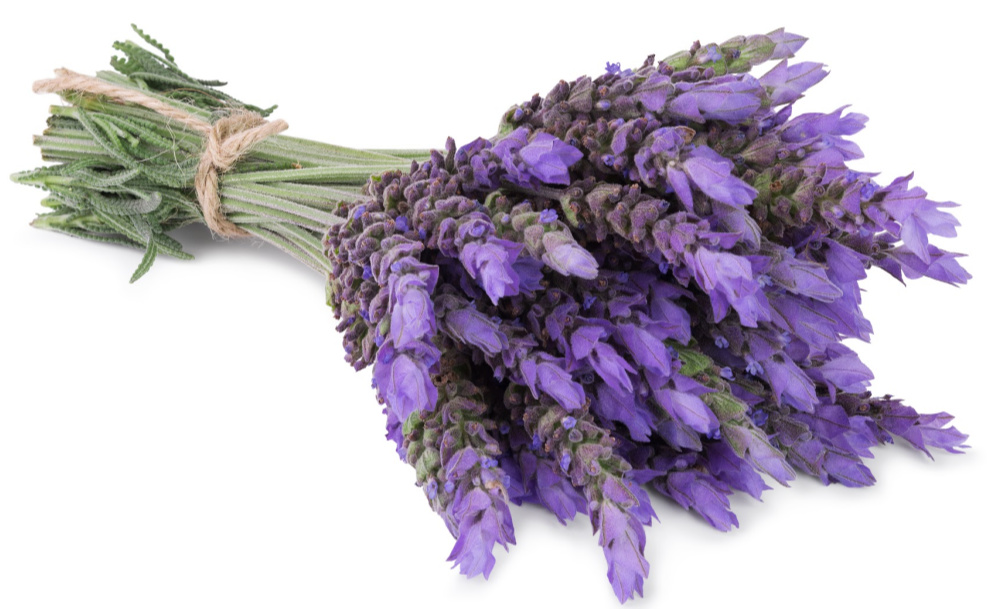 Lavender has a soothing reputation as a natural alternative to help you relax, unwind and let go of stress. But you've got to wonder. Does it really work? The good news is that it does. And as an added bonus, if pharmacists of the Middle Ages were correct, it has aphrodisiac qualities, too.
Lavender hails from the Mediterranean region, then spread to Europe. In the 13th and 14th centuries, it was cultivated extensively for both its visually pleasing appearance and medicinal properties. Today it's grown all over the world. Lavender oil is used for everything from hair loss to infections. We like to refer to it as the super herb, kind of like a superfood, but it smells better.
What the research says about lavender and sleep
"There are probably as many uses for aromatherapy as there are essential oils, but research shows particular promise in their ability to relieve stress, stabilize your mood and improve sleep," says Rupinder Mangat, cofounder and CEO, MEVEI, a New York-based company that produces natural essential oils. "Lavender essential oil is one of the most studied in terms of its relaxation effects."
Rupinder cites a Thai study that looked at lavender's impact on overall health. In terms of mood, those who inhaled lavender oil said they had more energy and were more relaxed. It also found a reduction in blood pressure, heart rate and respiratory rate. Finally, the research showed that lavender may be actually be able to alter brain waves and reduce stress.
Of special interest to women is a small study done in an Indianapolis hospital that lavender aromatherapy has also been found to help reduce anxiety and depression in women with postpartum depression. That's a positive precursor to sleeping better for new moms – who need sleep more than anyone else on the planet.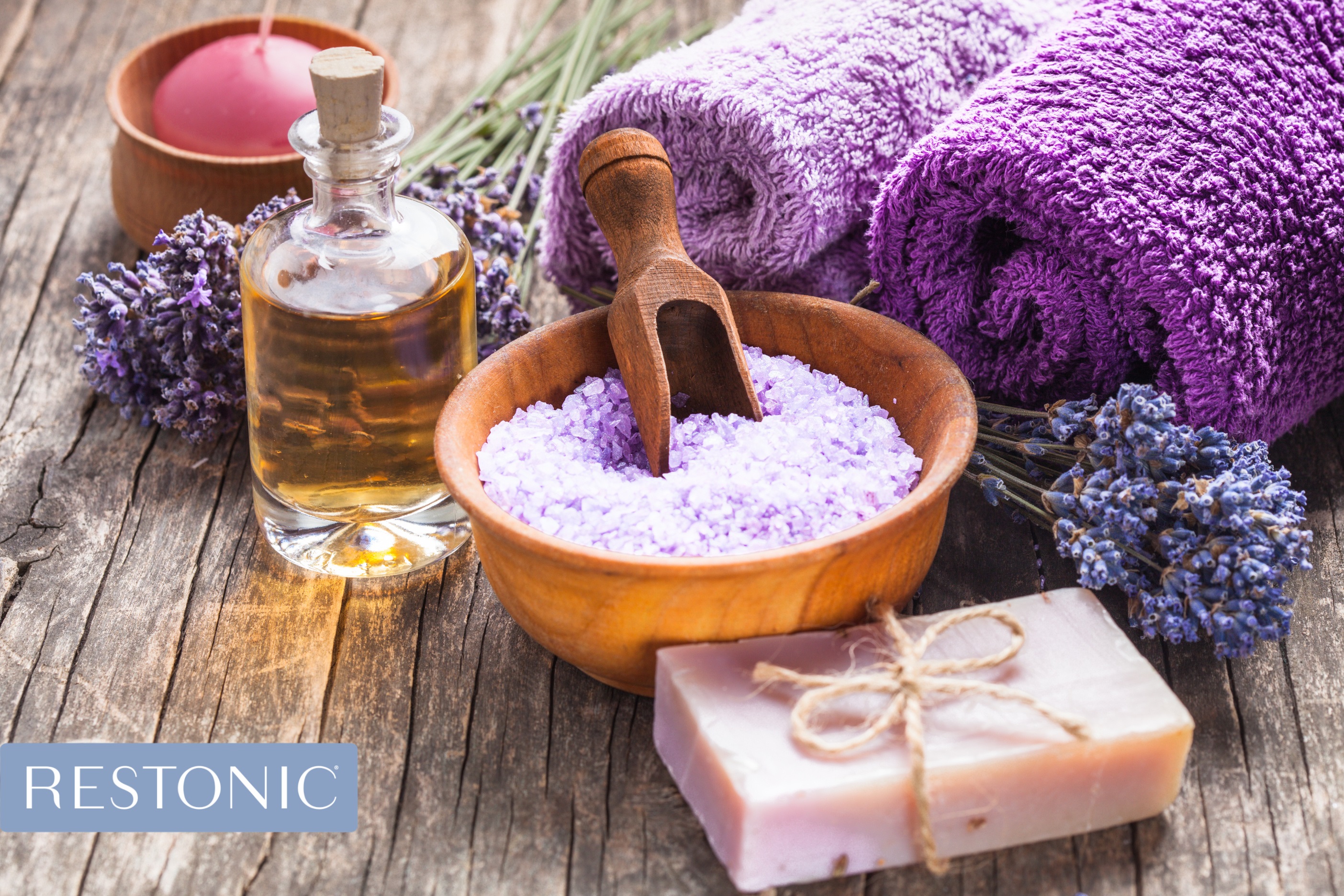 Targeted studies looking at sleep specifically also confirmed lavender's active properties for combatting insomnia. Researchers at University of Southampton in Britain tracked the sleep patterns of 10 adults. For a week, half of the participants slept in a room where lavender essential oil was diffused in the air throughout the night. The rest snoozed in a similar room where a placebo (sweet almond oil) was released. Then the groups switched rooms. At the end of the study, volunteers ranked the quality of their sleep with 20% stating it was better in a lavender-scented room.
Psychologists at Wesleyan University in Connecticut had 31 men and women sniff lavender essential oil one night – and then distilled water the next. Researchers monitored their sleep cycles with brain scans and found that lavender increased slow-wave sleep, instrumental for slowing heartbeat and relaxing muscles. Subjects slept more soundly on the lavender night. The group also reported feeling more energetic the next morning.
Holistic pharmacist Sherry Torkos counts herself among lavender oil's fans. The natural health specialist who works with companies like A.Vogel, a Swiss company that makes natural remedies and supplements. "It offers calming and soothing properties that can help reduce stress," she says. "It also serves as a great sleep aid for the whole family by helping you to fall asleep faster and enhance your quality of sleep during the night." She recommends using a high quality essential oil that's 100% pure, natural and undiluted.
Though most of the studies to date have been small (large-scale trials are needed), there's enough consistency across the results to see that better sleep might be achievable by using lavender.
How to get more lavender in your life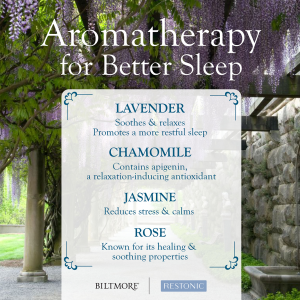 Want to give lavender a shot at improving your life? Try these tips!
Arm your bedside table with pure lavender oil, a diffuser, and a pillow spray to spritz your pillows at bedtime
Dab a drop or two of essential oil on your temples, wrists or neck before bedtime
Sprinkle a few drops on a piece of tissue and tuck it under your pillow, Mangat advises
Use a diffuser that sprays a fine mist of water and essential oil into the air as you sleep
Take a warm bath with a few drops of lavender oil added
Smooth a lavender-scented body lotion into your skin before you hit the sheets
Apply a couple drops of lavender oil on the collar of your pajamas
Lavender laundry soap recipe
Lavender is one of the most common scents used for laundry detergent for these reasons. We've become big DIY fans so here's a recipe to make your own lavender scented laundry detergent. It's easy and lasts for 200 loads!
Ingredients
4 cups of Borax
4 cups of washing soda
2 cups of baking soda
2 bars of Lavender Castile soap
20 drops of lavender essential oil
Chop your soap. This will help you feed the soap into the food processor. If you're grating by hand, skip this step.
Grate the soap. Use the grater attachment first. Going straight to the S-blade with the chunks causes the blade to catch on the soap.
Process the grated soap. Dump the grated soap into the bowl and switch to the S-blade. Pulse until soap is as fine as you can get it. Mine looked like this.
Measure out Borax, washing soda, and baking soda into bowl. Add processed soap and stir. I thought a whisk did the job well. Use a mask and gloves so you don't breathe in the dust or irritate your skin by touching the ingredients at full strength.
Mix in essential oil. I used 20 drops. The scent is strong in the detergent, but not so much in the laundry once it's done. Add more or less to suit your preference. Or use a different essential oil altogether! None is also fine.
Store in an airtight container. Use 1-2 tablespoons per load. Shake container periodically to redistribute contents. For step by step instructions with pictures, visit ApartmentTherapy.com.
Rest well & wake up ready to go!
Better sleep gives rise to better mornings, bringing your goals into focus and dreams within reach. Hungry for more sleep info? Dig into these posts:

Eager for more sleep info you can really use?
Join our community Facebook and let's continue the conversation.
We'd love to hear what you have to say!
This blog does not provide medical advice. It is intended for general informational purposes only and does not address individual circumstances. It is not a substitute for professional medical advice, diagnosis or treatment and should not be relied on to make decisions about your health. Never ignore professional medical advice in seeking treatment because of something you have read on Restonic.com. If you think you may have a medical emergency, immediately call your doctor or dial 911.
Get better sleep, today