---
Snoring is no laughing matter! More than 22 million Americans have sleep apnea – are you one of them and what's the risk?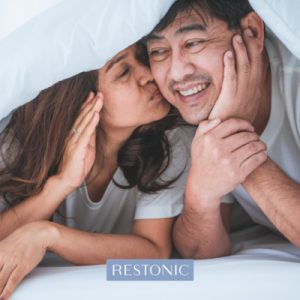 Snoring may lead to some comical situations and good-natured ribbing between bedmates and family members, but it may also be the calling card for a serious health condition with potentially life-threatening consequences. More than 22 million Americans have sleep apnea, 80% suspected with moderate and severe obstructive sleep apnea undiagnosed.
At the very least, sleep apnea spoils your sleep through a series of mini moments of waking, resulting in groggy mornings. But it's more complicated than a poor night's sleep. Sleep apnea is linked to a wide range of health issues, from high blood pressure and cardiovascular issues to an increased rate of traffic accidents.
Poor sleep quality is a public health crisis that shows no signs of abating, especially as our 24/7 plugged in-society continues to find new ways for us to connect. Along with just feeling lousy, sleep deprivation increases risk for a number of chronic diseases like diabetes, stroke and cardiovascular issues.
Now, scientists are adding another illness to that gruesome list – Alzheimer's Disease. Based on a growing body of research, there's a strong link between lack of slumber and this debilitating condition that affects an estimated 4.5 million Americans.
Some of the leading experts in sleep apnea say it's time to get real about this significant health issue. It kills an estimated 38,000 Americans annually, including Star Wars' leading lady Carrie Fisher. After an autopsy, the coroner ruled that obstructive sleep apnea contributed to her death.
What are some of the common signs and symptoms of sleep apnea?
Wondering if you have sleep apnea? According to the experts, these are the essential things you should look for if you're concerned about this dangerous and under-treated condition.
"Waking up frequently and gasping for air is one of the first signs you may have sleep apnea," explains Dr. Richard Nass, clinical associate professor of otolaryngology – head and neck surgery at the New York University School of Medicine. "You may notice this yourself and/or your bedroom partner may be the one to notice it."
Another common symptom of sleep apnea is daytime fatigue and the need to take naps during normal waking hours. Other symptoms include morning headaches, restless sleep, waking up frequently and seeming to hold your breath during sleep.
Are there less common signs of sleep apnea that we should know about?
The list of signs associated with obstructive sleep apnea, commonly referred to sleep apnea or OSA, is long and can vary widely for each person, but a few of the tell-tale signs, other than loud snoring, may include:
Lack of focus / inability to concentrate due to fatigue
Silent pauses in breathing while asleep
Nighttime gasping, coughing, or choking
Morning headaches
Difficulty staying asleep
Irritability, depression, or mood swings
Dry mouth or sore throat upon awakening
Frequent need to urinate during the night
Dozing off while driving or doing other daily activities
Insomnia of unknown origin
Night sweats
Feeling tired when waking up
Daytime sleepiness
Trouble learning or remembering things
High blood pressure
Erectile difficulty in men
What types of sleep apnea are there?
The most common form is obstructive sleep apnea (OSA), which occurs when throat muscles relax. There's also central sleep apnea (CSA) where the brain fails to send the proper signals to regulate breathing. A complex sleep apnea syndrome diagnosis comes when a patient has both OSA and CSA.
What are some common misconceptions about sleep apnea?
"One of the biggest misconceptions is that everyone who snores has it," says Dr. Nass. "While snoring can be a sign, not everyone who snores has sleep apnea. Another is that it's an older person's condition. In fact, it's present in all age groups."
Bad news for snorers and sleep apnea sufferers
If you do have sleep apnea and it goes untreated, the results can be very dangerous. Sleep apnea can impair your ability to drive or work with machinery. According to Dr. Nass, it can have a negative impact on your efficiency at work and in your personal life. Ultimately it can lead to heart disease, stroke, diabetes, seizures or perhaps even Alzheimer's Disease.
The Connection Between Sleep Apnea and Alzheimer's
In July 2017 at the Alzheimer's Association International Conference in the UK, evidence was revealed that linked obstructive sleep apnea (a condition where breathing is briefly and repeatedly interrupted during sleep with pauses lasting at least 10 seconds) and the buildup of beta amyloid and tau – two proteins found in the brain that are associated with Alzheimer's.
This backs the findings of Stanford University Medical Center that found a gene associated with obstructive sleep apnea is also connected to a higher risk of Alzheimer's and other chronic diseases.
Disturbed sleep is connected to higher levels of something called soluble beta amyloid. It's a type of protein that forms sticky plaques that destroy brain cells and slow the rate of information that can be processed.
Good news is coming in the form of new studies. One study showed mice that slept well were able to reduce the amount of the toxic beta amyloid and that proper rest allowed the toxin to be swept out of the brain.
For Americans who don't get enough sleep, new research raises a red flag about how sleep quality factors into the development of the disease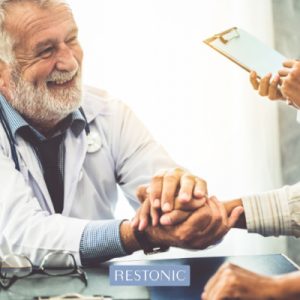 A study published in Neurology, a medical journal, looked at 101 participants who had an elevated risk of developing Alzheimer's based on family history and the presence of the APOE gene (linked to up to 25% of Alzheimer's cases). It examined cerebrospinal fluid in order to find markers that indicate inflammation and nerve cell damage.
Barbara Bendlin of Wisconsin Alzheimer's Disease Research Center was the co-author of the study. She said: "Our findings align with the idea that worse sleep may contribute to the accumulation of Alzheimer's-related proteins in the brain. The fact that we can find these effects in people who are cognitively healthy and close to middle age suggest that these relationships appear early, perhaps providing a window of opportunity for intervention."
Even one night of poor sleep is enough to raise levels of beta amyloid, according to data provided by the Washington University's Sleep Medicine Center, published in the neurology journal Brain. It's clear that the evidence is pointing to a relationship between early Alzheimer's and sleep disturbance.
Some scientists are saying that deep sleep, the kind that has you waking up with drool on your pillow, is essential. It's the time when your body does a lot of its restoration and repair work. That includes your brain having a chance to do a thorough cleanup of the kind of toxins that can trigger Alzheimer's.
What are the long-term risks from not treating sleep apnea?
"There are several serious health concerns associated with non-treatment and/or ineffective treatment of the disorder," says Dr. Kent Smith, president of the American Sleep and Breathing Academy and founder of Sleep Dallas, a dental sleep medicine practice. "They may include an increased risk of high blood pressure, heart disease, diabetes, Alzheimer's and stroke, just to name a few."
Furthermore, the risk of being in a motor vehicle and workplace accident vastly increases in those with untreated sleep apnea, putting not just the inflicted at risk of injury or death, but also the public.
Who is most at risk of sleep apnea?
"Possibly the biggest misconception is that sleep apnea only inflicts overweight, mature males," says Dr. Smith. While it is certainly true that sleep apnea is more commonly diagnosed in males and that obesity and age are both risk factors, it is increasingly common for women (and men) of all ages, as well as children, to be diagnosed with the disorder.
For women, their sleep apnea symptoms often vary from the "classic" ones that are commonly recognized in men. According to Dr. Smith, women are, for example, are less likely to be loud, persistent snorers. Instead, they may experience mood disturbances, depression, anxiety and/or restless leg syndrome as symptoms of sleep apnea.
In children with sleep apnea, symptoms such as attention issues, disruptive behaviors, hyperactivity, and communication issues, which are commonly associated with ADHD, are now being recognized as potential symptoms of sleep apnea.
What other factors indicate a high risk of sleep apnea?
It's important to be aware of other indicators as well. According to Dr. Edward A. Alvarez, fellow, World Clinical Laser Institute and a member of the American Academy of Cosmetic Dentistry they might include:
Being overweight
Neck size over 17 inches in men or 15 inches in women
Someone who has enlarged tonsils or a large tongue
People who have a class II skeletal pattern of the face, aka "no chin"
Over use of alcohol, sedatives, or cigarettes
Use of narcotics
People with nasal problems such as a deviated septum
People who have breathing problems due to allergies
Dr. Alvarez also says sleep apnea might be outed by what he calls the "elbow test." If your spouse is hitting you with their elbow at night because you wake them up with your snoring, that is the first sign that you should see a sleep doctor and get tested for sleep apnea.
Why is it important to be tested for sleep apnea?
All the experts quoted here agree that being tested for sleep apnea is crucial. This sleep disorder is associated with a host of serious medical conditions whose onset risk is increased by the presence of untreated sleep apnea. Effective treatment of sleep apnea significantly lowers (or even eliminates) the risk of developing the condition's associated comorbidities, as well as relieves its debilitating symptoms.
How is a sleep apnea diagnosis made?
The first step in the treatment of sleep apnea is diagnosis. If you suspect you may have the disorder your first step should be an appointment with your family doctor who will refer you to an otolaryngologist (an ear, nose, and throat specialist).
Diagnosis involves a complete head and neck exam to check for blocked airways. If airways are blocked, the exam will also reveal the severity of the blockages. Often, the doctor will also order a sleep study, which is done overnight either in your own home or at a sleep clinic. Your vital signs, heart function (EKG), blood oxygen levels, number and length of abnormal breathing episodes (hypopneas and apneas), snoring and abnormal leg movements will be monitored continuously while you sleep.
Once a diagnosis is conclusive and the severity of the problem and abnormalities are determined, a customized treatment plan is designed.
How is testing done for sleep apnea?
Testing for and diagnosis of sleep apnea is done using a sleep study performed by a licensed sleep specialist or physician. There are two types of sleep studies: a polysomnogram (PSG), which is performed during an overnight stay in a lab or with home sleep apnea testing (HSAT), which is less expensive, but also less accurate, and is performed at home using a portable monitor.
Both types of sleep studies are effective for the diagnosis of sleep breathing disorders, of which the most common is obstructive sleep apnea. However, the HSAT's diagnostic capability is limited to sleep breathing disorders, whereas PSGs are also able to detect other types of sleep disorders.
What are the treatment options for someone with sleep apnea?
Treatment may include weight loss, positioning during sleep, dental appliances, breathing machines (C-PAP or Continuous Positive Airway Pressure), or surgery. The type of treatment will depend entirely on the specific nature of your sleep apnea.
Is prescribing a C-PAP machine the preferred route?
It's just one option, though a very common one. "It is basically a mask that forces air at a high enough pressure to keep obstructions open in your airway," explains Dr. Alvarez.  "It looks like a fighter pilot's mask and is considered the gold standard of sleep apnea treatment.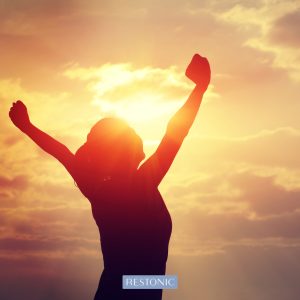 He says that other sleep apnea treatment options could also include:
Weight loss. Simple, effective solution – but not always easy.
Nose strips. These are the same nose strips you see athletes wearing, available in your local pharmacy. They stick over your nose and open your nostrils so that more air is allowed in. This can be helpful for those that have small noses or a deviated septum.
Oral positioning devices. These mouth guards can be custom made by your dentist. They will reposition your lower jaw, bringing it forward, in order to open the airway. They work on the same principle as the Jaw Thrust when doing CPR to open the airway. This is successful with many patients.
Surgery to remove excess tissues in the oropharynx, such as tonsils, to open the airway.
Surgery to reposition the upper and lower jaws, bringing them forward and expanding them, to allow for more room for the tissue that is otherwise blocking the airway.
Is the C-PAP machine foolproof for those with sleep apnea?
Unfortunately, many people cannot tolerate the mask at night and will not wear it. Dr. Ron Rosenthal, a Norfolk, VA-based dentist, instructor and specialist for treating headaches and migraines, says that 60% of those with a C-PAP machine can't tolerate it. "If they can't use it, what good is it?" he says. "I have found oral appliances were more effective than C-PAP in treatment of those with exquisitely-severe OSA." That opinion is backed by some research comparing research on C-PAP versus oral (dental) appliances, where the latter have been shown to be as effective as C-PAP in the treatment of mild to moderate OSA.
What's the take-away message if you're worried you might have sleep apnea?
Yes, there are great risks from not getting quality sleep. Be concerned but don't panic just yet. Dr. Alvarez cautions us all: "Sleep apnea is a very serious, under-diagnosed, and undertreated condition. As one of my instructors said, 'If you snore, you probably have sleep apnea, and if you have sleep apnea, untreated, you will eventually have end organ failure.'"
But…this is a new frontier of research and there's much more work needed to definitively link sleep problems to diseases such as Alzheimer's Disease. So far, indicators are saying that there's something here worth investigating. Not all people who sleep poorly will develop Alzheimer's, for example, but for those who are at risk, it's an important reminder to put sleep at the top of their to-do lists earlier in life as a preventative measure.
Dr. Alvarez reminds us, "With proper identification and treatment, it is something that can be usually taken care of very easily."
According to the Harvard University Health Letter, other things you can do to avoid Alzheimer's or other serious illnesses are:
Exercise vigorously for 30 minutes, 3 to 4 times a week
Eat a Mediterranean diet with fresh fruit, vegetables, legumes, nuts, olive oil, fish, moderate amounts of poultry, dairy and eggs, and a very small amount of red meat
Get enough sleep – a recommended 7 to 8 hours a night
If you're concerned you have sleep apnea, these resources can help you find a certified sleep specialist.
Rest well & wake up ready to go!
Better sleep gives rise to better mornings, bringing your goals into focus and dreams within reach. Hungry for more sleep info? Dig into these posts:

Eager for more sleep info you can really use?
Join our community Facebook and let's continue the conversation.
We'd love to hear what you have to say!
This blog does not provide medical advice. It is intended for general informational purposes only and does not address individual circumstances. It is not a substitute for professional medical advice, diagnosis or treatment and should not be relied on to make decisions about your health. Never ignore professional medical advice in seeking treatment because of something you have read on Restonic.com. If you think you may have a medical emergency, immediately call your doctor or dial 911.
Get better sleep, today