---
From Chanel to Taylor Swift, there's a serious passion for PJs that can't be ignored.
There must be a lot of pajama lovers in the U.S. because only an estimated 8% of the population prefers sleeping naked. While some of those in the majority might wear a baggy T-shirt, tighty whities, or just a pair of socks to bed, many enjoy cozying for a good night's sleep in actual sleepwear.
And even more, people enjoy wearing their pajamas during the day…
What are you wearing to bed tonight?
Where did the idea of wearing a special uniform to bed originate from? Let's go back to the 18th Century when Europeans visiting Persia noticed an unusual habit. It seems folks there were wearing something known as "paejamas," which means leg garment in Persian. Pants tied at the waist with a drawstring and paired with a tunic, which was also belted at the waist, were worn by men and women. Curious Europeans took the look home with them, making them the pioneers of our modern PJ-loving craze.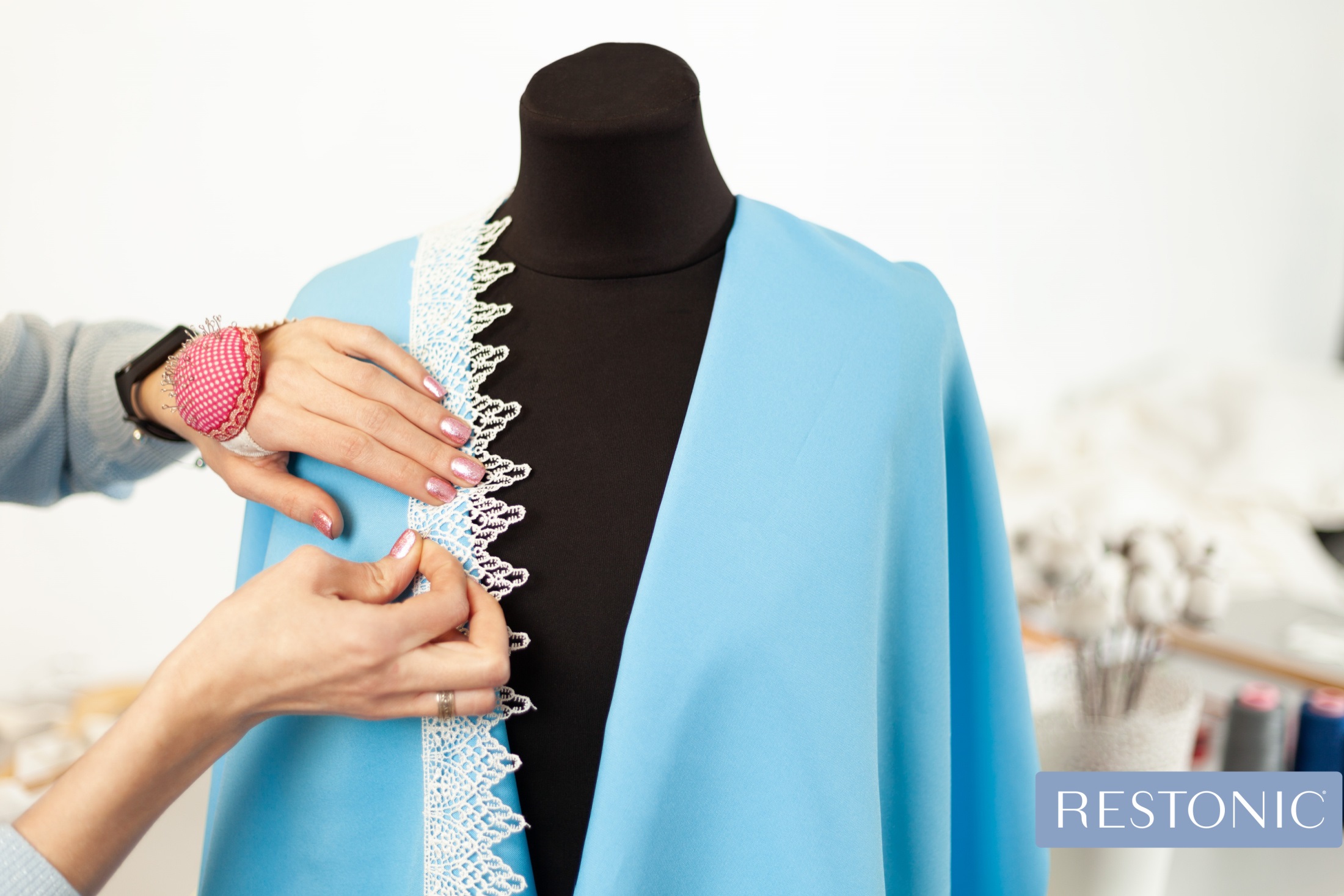 In the 1920s, French designer Coco Chanel modernized pajamas. Taking them out of the bedroom, she created a style she called "Beach Pajamas." They raised eyebrows at the time since the baggy garb was both gender-bending and suggestive of boudoir behavior. Regardless, others followed suit and sported them while lounging at resorts along the Cote d'Azur. England caught on and daytime pajamas were suddenly acceptable attire. It was a fashion for "Evening Pajamas" that took hold in the 1930s, a new type of attire for hostesses of an informal (yet elegant) evening at home. Think Greta Garbo or Marlene Dietrich.
After the Second World War, the shine on pajamas wore off until the free-loving 1960s and the emergence of "Palazzo Pajamas" (a term coined by Vogue editor, Diana Vreeland) from Italian designer Irene Galitzine. These outfits with wide, flowing pants and loose-fitting tops, were again considered appropriate for a hostess to wear while entertaining guests in the evening.
In the 1970s, Halston designed pantsuits that he described as "Pajama Dressing." His versions were indicative of the unisex fashion trend. Satin jammies, once popular in the 1920s, made a comeback. They were so comfortable and easy to wear that they caught on and soon they were all the rage – everywhere.
Pajamas have been entrenched in our wardrobes – daytime and nighttime – ever since.
12 incredible, memorable moments in the history of pajamas
1. Jean Harlow sparked a sensation in Dinner at Eight (1933) as the adulterous Kitty Packard. Her character's wardrobe suggested a more naughty-than-nice femme fatale. In one scene, Kitty stretched across a bed wearing a stunning pleated, deep-plunging tulle gown, then later slipped into a sequined bathrobe with sleeves trimmed in feathers.
2. Grace Kelly was the portrait of sweetness as high society fashion consultant Lisa Fremont who helped her boyfriend (Jimmy Stewart) while he recovered from a broken leg in Rear Window (1954). Audiences gasped when she opened a tiny leather case and drew out a silky negligee, ready to spend the night with her beau.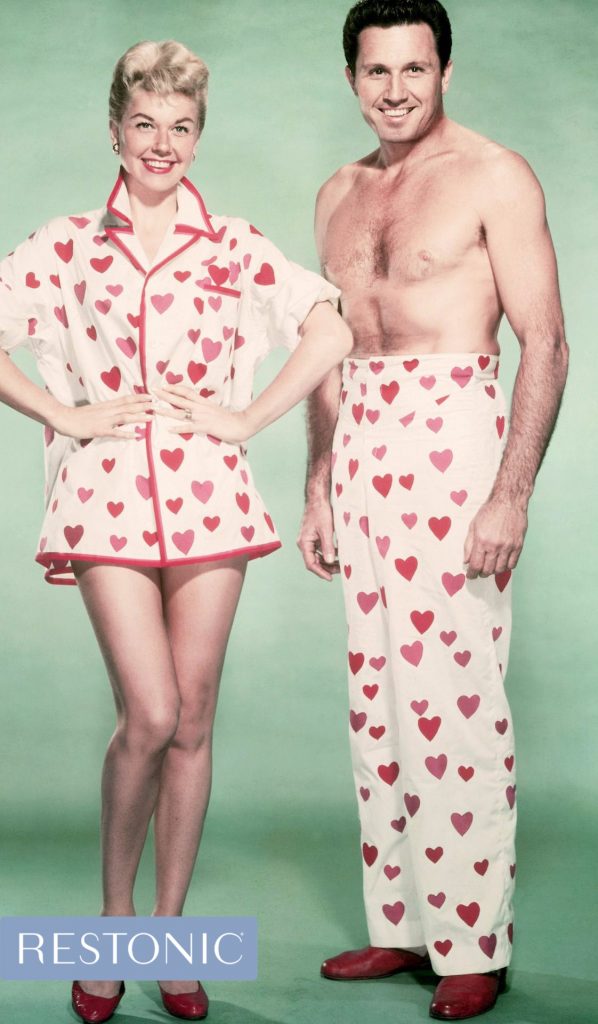 3. Doris Day starred in The Pajama Game, the musical film version of the hit Broadway musical, in 1957. The movie poster featured her wearing a short, pajama top adorned with red hearts. The story was set in an Iowa pajama factory where Day (an employee) fell in love with an executive.
4. Barbra Streisand attended the Oscars in 1969 wearing sheer sequinned bell-bottom pajamas designed by Arnold Scaasi. The look secured her a top spot among the worst dressed for the evening. She claimed later that she didn't realize that they were so see-through.
5. Feb. 24, 1992, Nirvana frontman, Kurt Cobain, wed fellow rocker Courtney Love on Waikiki Beach in Hawaii. Cobain wore green pajamas because, he said at the time, he had been "too lazy to put on a tux."
6. Also in 1992, the kids' TV show, Bananas in Pyjamas, premiered. In this case, the banana twins wore matching blue and white striped versions and totally rocked the look for its toddler and tot audience.
7. On the TV show Ally McBeal with Calista Flockhart in the title role, pajamas got a starring role. Her quirky pajamas made frequent appearances throughout the series, which ran from 1997 to 2002. One pair, featuring clouds and sheep, from New York-based Nick & Nora, became much sought after, selling out at Nordstrom's at $69 a pair.
8. Tesco supermarkets in Cardiff, Wales, banned customers from strolling their aisles wearing pajamas in 2010. The ban didn't stick.
9 Taylor Swift inspired fans to hunt down the colorful squirrel pajamas that she wore in the music video for her hit song, "We Are Never Ever Getting Back Together," which debuted in 2012.
10. A world record for the largest pajama party was set on September 27, 2014, in Cheshire, UK, with 2,004 participants. In related news, the largest gathering of people wearing one-piece pajamas was held on September 20, 2015, in Shantou, Guangdong, China, with a total of 1,879 attendings.
11. In February 2018, actor Nick Nolte was photographed by the paparazzi while grocery shopping in Malibu wearing a plaid shirt and pajama bottoms.
12. In September 2018, US magazine proclaimed sleepwear as the new streetwear, as demonstrated by celebrities like Rhianna, Selena Gomez, Kate Moss and Sarah Jessica Parker stepping out in their jammies.
Rest well & wake up ready to go!
Better sleep gives rise to better mornings, bringing your goals into focus and dreams within reach. Hungry for more sleep info? Dig into these posts:

Eager for more sleep info you can really use?
Join our communities on Facebook and Twitter and let's continue the conversation.
We'd love to hear what you have to say!
This blog does not provide medical advice. It is intended for general informational purposes only and does not address individual circumstances. It is not a substitute for professional medical advice, diagnosis or treatment and should not be relied on to make decisions about your health. Never ignore professional medical advice in seeking treatment because of something you have read on Restonic.com. If you think you may have a medical emergency, immediately call your doctor or dial 911.
Get better sleep, today