#SleepHack Twitter Chat
---
Drug free strategies to sleep healthier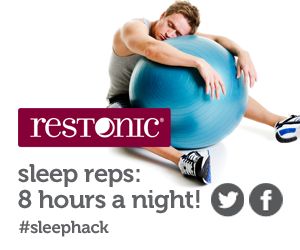 Sometimes getting a good night's sleep can feel like a race – racing to get everything done that needs to get done so we can get to bed at a decent hour. But there's always one more load of laundry or an email marked urgent or – fill in your own blank here – that's a must-do before light's out. And when we sacrifice our sleep for those must-do's we suffer. Our pain can range from a body that hasn't been recharged fully to a mind that's unable to focus, which leads to accidents and, in extreme cases, risk of disease and death.
The path to a good night's sleep is anything but a race. It's actually more of a slowing down, a conscious decision to step off the hamster wheel and let the world carry on without us for a few hours. The trouble is, getting to that path is different for everyone. And that's why we're thrilled to announce our first ever sleep chat on Twitter. Social media allows us to connect with people and experts we may not otherwise meet. Joining up with those folks allows us to tap into their expertise and help ourselves get a better night's sleep.
Twitter Chat April 29th at noon (EST)
Our first Twitter chat happened on April 29th at noon (EST) and we had some seriously heavy hitters lined up to help you improve your chances of getting a GREAT night's sleep. Our hour together resulted in more than 1,000 tweets and was filled with a tsunami of sleep questions AND answers.
#SleepHack expert line up
Dai Manuel – Our #Sleephack host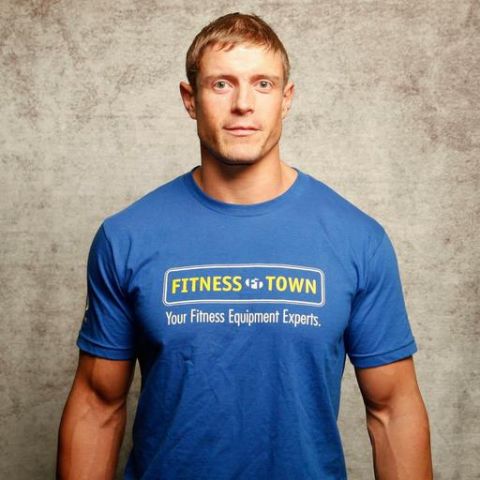 Dai passionately engages and challenges his online community to live more active, healthy lives. His passion for health springs from being a morbidly obese teenager and the health issues he suffered during that time. Through education and support, he's committed to helping both the young and old learn the benefits of healthy, active living.
An energetic speaker and health advocate both online and off, Dai's the editor of the Fitness Town Health & Wellness Blog and The Moose is Loose and lives in Vancouver, British Columbia with his wife and two children.
Dai is a strong advocate of a healthy night's sleep for a healthier body, mind and soul. He's written some informative posts lately to help his community sleep better – every night.
Click over to his blog and steal some of his #sleephacks for yourself:
Connect with Dai on social media and let him know you'll be tuning into our #SleepHack Twitter chat on April 29th.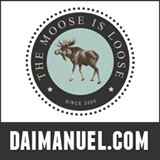 Dr. John La Puma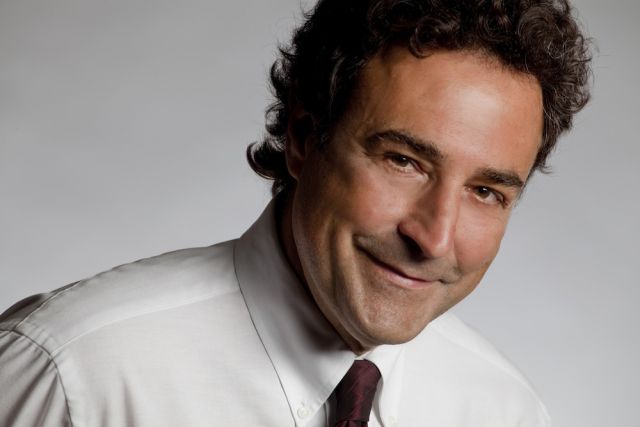 John La Puma M.D. is a board-certified internist and professionally trained chef. Co-founder of ChefMD®, inventor of GlutenFreeQuiz.com, and director of CHEF Clinic®, Dr. La Puma is a NY Times best-selling author twice, for ChefMD's Big Book of Culinary Medicine (Crown) and RealAge Diet (HarperCollins), with the Cleveland Clinic's Dr. Michael Roizen, he taught the first cooking and nutrition course in a U.S. medical school. Dr. La Puma currently hosts ChefMD Shorts with Dr John La Puma on PBS, broadcast nationwide and co-hosted the national cable weekly series Health Corner for Lifetime TV for over 100 episodes, with Leeza Gibbons and Joan Lunden. His new book REFUEL® (Crown/Harmony, 2014) is a simple, effective 24 day eating plan to fight low T: men don't diet, men refuel. He sees patients and is based in Santa Barbara, California.
Dr. La Puma recently shared his insights on men and sleep on our blog. Steal a #sleephack or two from Dr. La Puma before our chat:

Connect with Dr. La Puma on social media
Thanks to ShareWik for their support and encouragement during our twitter chat. Please give them a shoutout during the chat or visit them online for more expert health advice: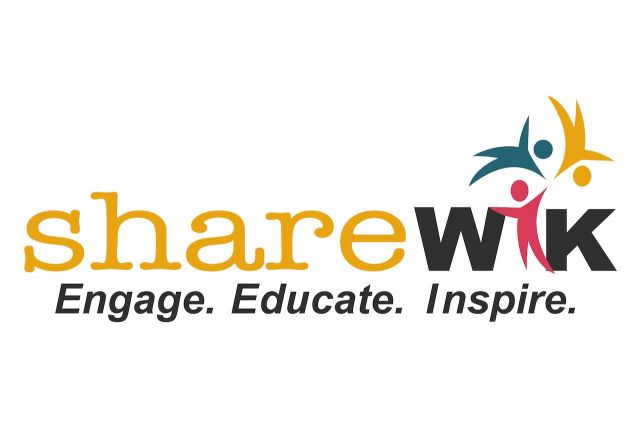 We're looking forward to catching up with you on Twitter and sharing drug-free sleep strategies you can use to improve your sleep health and your life!

Restonic Giveaways
Sign up for our newsletter
Eager for more sleep info you can really use? Join our communities on Facebook and Twitter and let's continue the conversation.
We'd love to hear what you have to say!
This blog does not provide medical advice. It is intended for general informational purposes only and does not address individual circumstances. It is not a substitute for professional medical advice, diagnosis or treatment and should not be relied on to make decisions about your health. Never ignore professional medical advice in seeking treatment because of something you have read on Restonic.com. If you think you may have a medical emergency, immediately call your doctor or dial 911.