---
Keeping business afloat while floating your toes at the beach…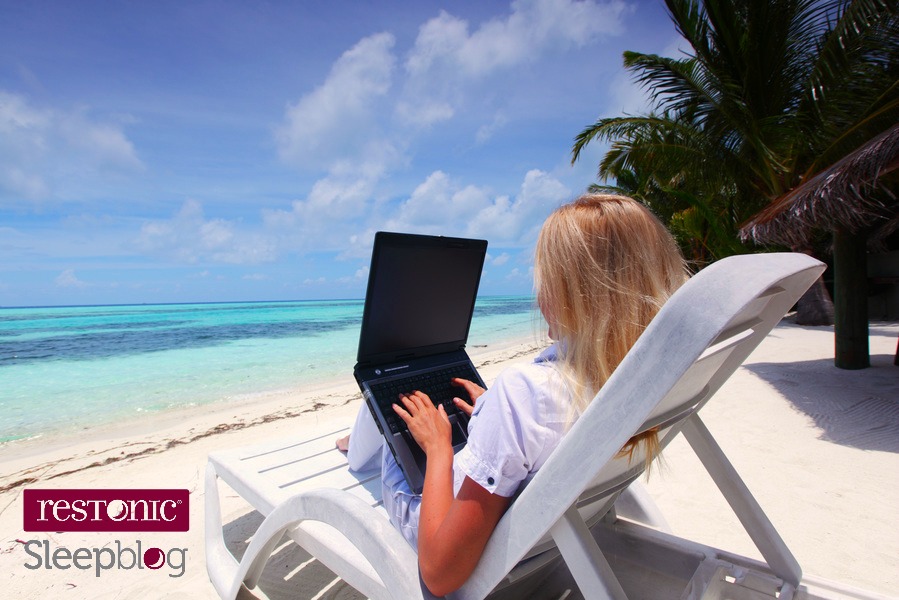 We love the summer like we love oxygen. Trouble is, even though the weather's beautiful, business needs to continue – if everyone takes a week off work, the business does too. Hiring more staff isn't an economical option but the pace of business can change during the summer months and still continue to thrive – without working 24/7.
Thankfully, summer flex hours is a trend growing in popularity with employees and employers alike. In research published in the journal Sleep Health and reported in Inc.com, researchers showed that relaxing workplace hours could increase the measured amount of sleep employees obtain, as well as their perception that their sleep was more sufficient. In the study, the group with free reign on their work schedules slept an average of eight minutes longer, clocking nearly an hour more of additional hour of sleep each week – and reported feeling more rested.
If you're struggling to keep a modicum of sanity while chasing your summertime bliss, we've got a list of summer survival strategies.
Are flexible summer hours a good thing?
Workplace consultants say summer work arrangements can be a popular and efficient way for employers to offer work flexibility because it involves little or no additional cost as long as the work gets done and schedules are coordinated among staffers. And the practice helps boost employee morale and attract and retain workers. Read more: HRInfoDesk.com.
Can flex hours can boost productivity?
If you've squeezed all the productivity gains you can out of your workforce or the people around you are stressed out or disengaged, we've got some advice. Be more flexible about how, when and where your employees work. Research shows that employees are healthier, experience less stress and are more productive and engaged when they effectively make choices about how, where and when they work. Read more: Forbes.com.

How to create a formal flexible work program for your company
In laying the foundation for a flexible work program, understand the reasons for offering such work. Do you hope to attract better candidates for open positions? Decrease operating and real estate costs? Improve employee morale and reduce turnover? Determining the ultimate goals of a flexible work program will help bring structure to the plan. Read more: Entrepreneur.com.
How smart companies engage their employees during the summer
The day after Memorial Day is the official start of the summer season – or at least when Miss Manners says we can pull our white shoes out of the closet. With summer comes vacation and people wishing they were on vacation. It can be difficult to keep people engaged when it would be so much more fun to be at the beach or the amusement park. Here's what some smart companies are doing this summer to keep employees happy at the office. Read more: Inc.com.
4 alternatives to summer Fridays
Does the practice contribute to our busyness or detract from it? Many employees say forced time off adds to stress of packing more work into fewer hours. Around 69% indicate they forfeit their extra free hours because of their workload. The arguments for or against Summer Fridays are another indication that we put too much onus on hours worked, and not enough on personal health and happiness. The idea that there needs to be a policy at all would be laughable to much of the world where it's assumed you work to live—not the other way around. Read more: FastCompany.com.
Eager for more sleep info you can really use?
Join our communities on Facebook and Twitter and let's continue the conversation.
We'd love to hear what you have to say!
This blog does not provide medical advice. It is intended for general informational purposes only and does not address individual circumstances. It is not a substitute for professional medical advice, diagnosis or treatment and should not be relied on to make decisions about your health. Never ignore professional medical advice in seeking treatment because of something you have read on Restonic.com. If you think you may have a medical emergency, immediately call your doctor or dial 911.
Get better sleep, today