---
A simple bedroom makeover is just what you need for better sleep in the summer!
As you refresh your wardrobe for summer, shedding sweaters for sundresses and sandals, take a closer look at your bedroom décor. The cozy sleep sanctuary that's cocooned you through cold winter nights may leave you tossing and turning in warmer weather. Your summer sleep oasis might call for swapping out the winter bedding, thick, woven rugs and heavy window treatments for breathable, light and airy alternatives. Besides giving your bedroom the look and feel of some faraway waterfront getaway, your new summer-ready bedroom décor can actually help you sleep better too.
For cheery, lightened-up bedroom décor ideas, we turned to Drew and Jonathan Scott, hosts of HGTV's Property Brothers. These guys design homes for real people, not just picture-perfect magazines. They know what works in real life and their ideas will lighten up your bedroom and help you find that sweet summertime sleeping you've been dreaming of all winter.
Make your bed summer staycation-worthy
First things first – your bed. Beyond aesthetics, your bed's first – and most important – job is to deliver a good night's sleep. When the cool weather hits, we add layers to keep us warm. In the summer, it's time to peel back those layers. Start by ditching your flannel sheets and heavy duvet. Jonathan suggests cotton or jersey sheets. "Depending on where you are, hot summer days could still give way to cool nights, so you want to be comfortable." If you prefer the feeling of crisp sheets in the summer, chose percale – linen is known for its breathability but softens over time. Finish with a lightweight coverlet and a linen or cotton throw for chilly nights.
While you're redressing your bed, take a closer look at the mattress. If your mattress is 5 to 6 years old, look closely at the support system. Is it sagging anywhere? Do you wake up with a sore back or aching joints more than once a week? It might be time to consider shopping for a new mattress. "We're big fans of cooling technology in a mattress – it's why we have Twin Cooling® technology in all our Restonic mattresses," says Drew. "Your body is always putting off heat, so you need a way to stay cool and comfortable at night."

Furnish your bedroom with the cool, calming colors of summer
You know color can affect the tone and feeling of a room but did you know it can also affect your perception of temperature? Introducing cooler hues (blues, greens and blue-based grays) can make the sleep space "feel" cooler and more summery. But brighter colors have their place too. "It's nice to have a neutral background to use as a canvas, but don't let that deter you from bold choices if they make you happy," says Drew. "Using a nature-print wallpaper on an accent wall, for example, can brighten both your bedroom and your mood year-round."
Decorate your bedroom with summer-ready accents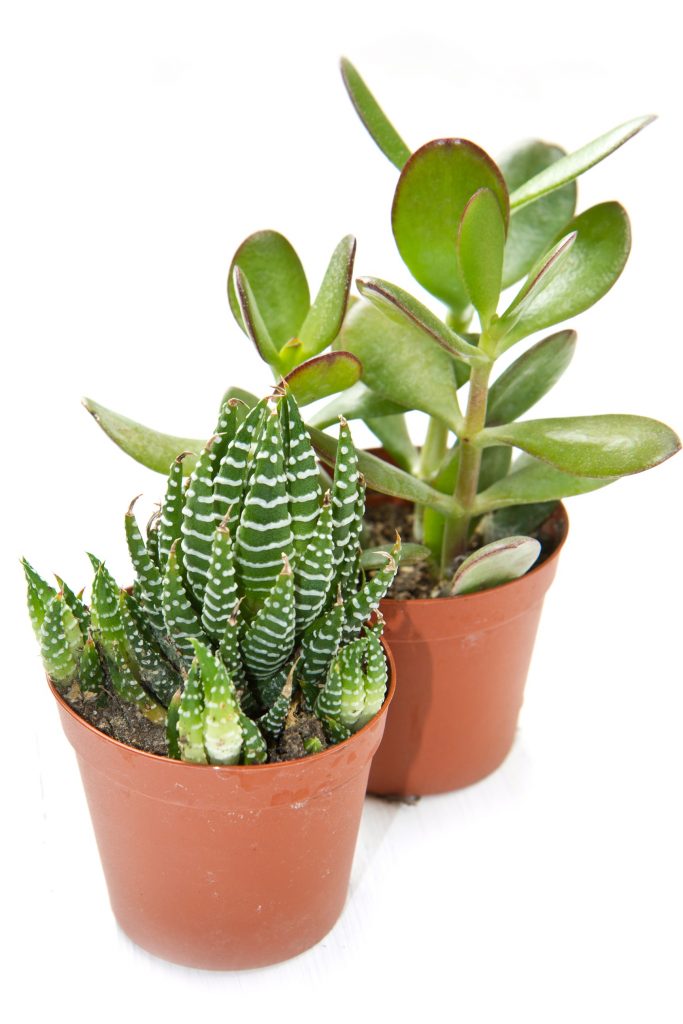 There's no reason to completely redecorate your bedroom – adding a few, choice accents can make it feel summer-ready with minimal investment. "Changing up the artwork, whether as a headboard or anywhere else in the room, is a fun way to freshen up a space," says Jonathan. These elements will add life to your bedroom, connecting it to the changing seasons of nature – even if you're in the middle of the city. Think energizing colors, mixing patterns and flowers, to make the room more cheerful and bright. "Choose art that means something to you, whether it's a piece you've done yourself or a poster of your favorite concert."
And consider introducing plants, whether potted or fresh. Flowers and greenery will catch your eye with their vibrancy and, as a nice bonus, they'll help clean the air in your bedroom, keeping it fresh for optimal sleep. If you don't have a green thumb, consider a hard-to-kill houseplant or go artificial. "If you absolutely want a hardy indoor plant, try snake plants: they're members of the succulent family, but bigger," says Drew. "And artificial plants have come a long way in the past few years, especially orchids and fiddle leaf fig trees."
Cool your summer bedroom with fans and airy window treatments
If you have central air in your home, a change in season is the perfect time to ensure your ducts are clean and the vents in your bedroom are unobstructed. A small, tableside fan will help keep air moving but ceiling fans can make a world of difference in both temperature and air flow, explains Jonathan. "They push cool air down in the summer while releasing rising warm air. Ceiling fans are cheaper and more energy efficient than running the A/C, so on moderately warm days, you can both stay cool and save money."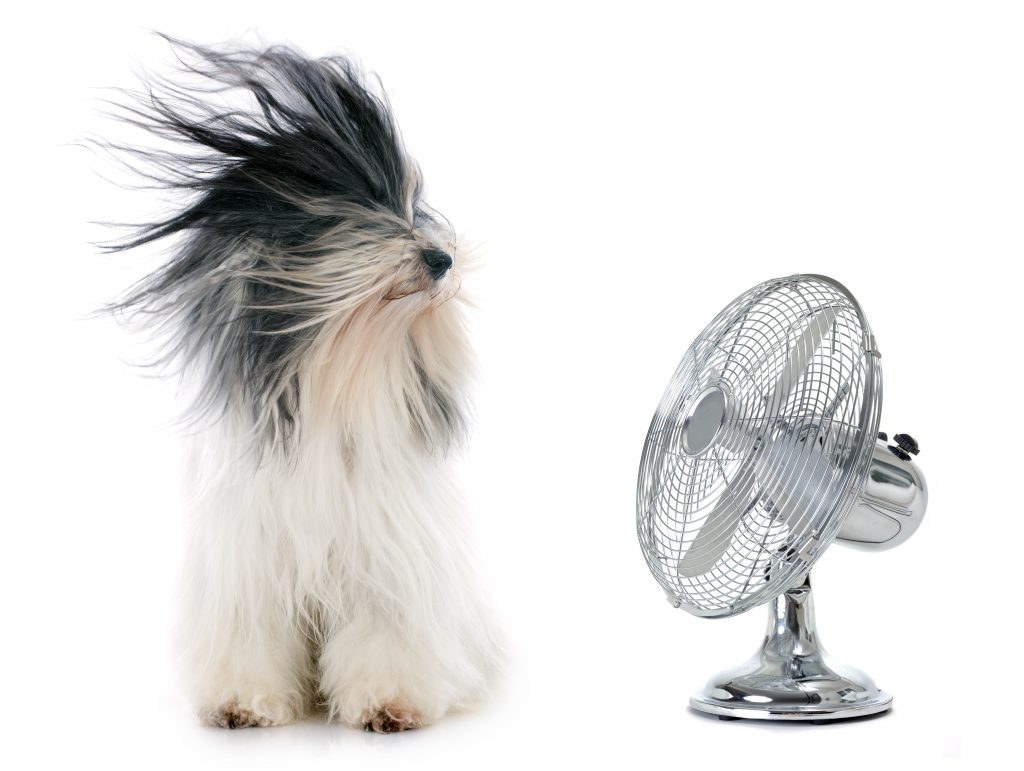 Window treatments are equally important in the summer. If your winter bedroom windows were dressed in heavy drapes, now's the time to let the light shine in. Simple linen drapes or semi-sheer curtains will allow the morning sun to wake you up naturally but still afford privacy throughout the night. If you prefer sleeping past the crack of dawn, Drew suggests layering blackout curtains with patterned drapes to help you achieve the sleep/light balance you need for better sleep in the summer.
"The best window treatments are functional and a design feature," says Drew. "Treatments like wood blinds and roller shades can complement smart draping and add additional comfort for anyone looking to catch a little extra sleep."
Whether you're hoping to transform your winter sleep sanctuary into a seaside escape or a garden oasis, lightening up décor, pepper in pops of color and swap out heaving bedding for lightweight, breathable options. Your summer mood – and your summer sleep habits – will thank you!
Rest well & wake up ready to go!
Better sleep gives rise to better mornings, bringing your goals into focus and dreams within reach. Hungry for more sleep info? Dig into these posts:
Eager for more sleep info you can really use?
Join our community Facebook and let's continue the conversation.
We'd love to hear what you have to say!
This blog does not provide medical advice. It is intended for general informational purposes only and does not address individual circumstances. It is not a substitute for professional medical advice, diagnosis or treatment and should not be relied on to make decisions about your health. Never ignore professional medical advice in seeking treatment because of something you have read on Restonic.com. If you think you may have a medical emergency, immediately call your doctor or dial 911.
Get better sleep, today