---
From Renoir to Van Gogh, celebrate the world's most beloved artists in a limited-time event at Biltmore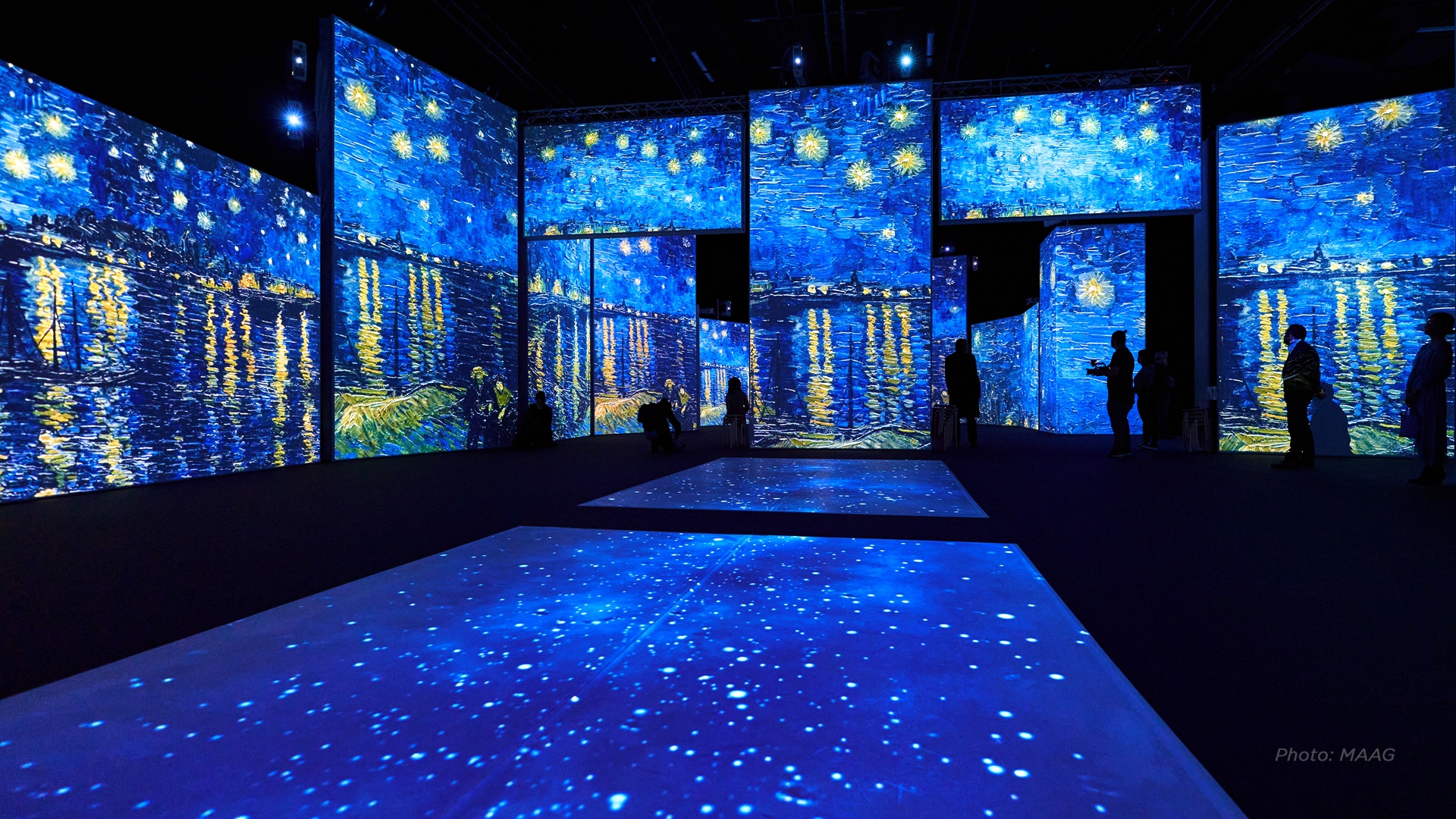 The love of art runs deep at Biltmore, thanks largely to its original founder George Vanderbilt. His passion for design and beauty is seen throughout the majestic home, completed in 1895 in Asheville, North Carolina. Inspired by his father's love of art, he was a prolific collector who collected art as he traveled the world, acquiring fine paintings, prints and sculpture from renowned international artists.
Take George Vanderbilt's bedroom – one of 35 in the home, for example. He adorned the gilded walls with 41 prints, along with fine portraitures from the 17th and 18th centuries. He also included 19th century bronzes and plaster casts in the space. And when he married Edith Stuyvesant Dresser in 1898 in a civil ceremony in Paris, the couple spent their four-month honeymoon in Italy– visiting galleries, admiring and buying art for their home, now enjoyed by thousands of visitors each year.
This strong connection to art makes Biltmore Estate a perfect place to host a series of multi-sensory experiences created to illuminate the remarkable lives of Vincent Van Gogh, Claude Monet and Leonardo da Vinci. Produced by Grande Experiences, each individual component of this series offers fascinating ties to George Vanderbilt's collection.
Appreciating the works of Van Gogh at Biltmore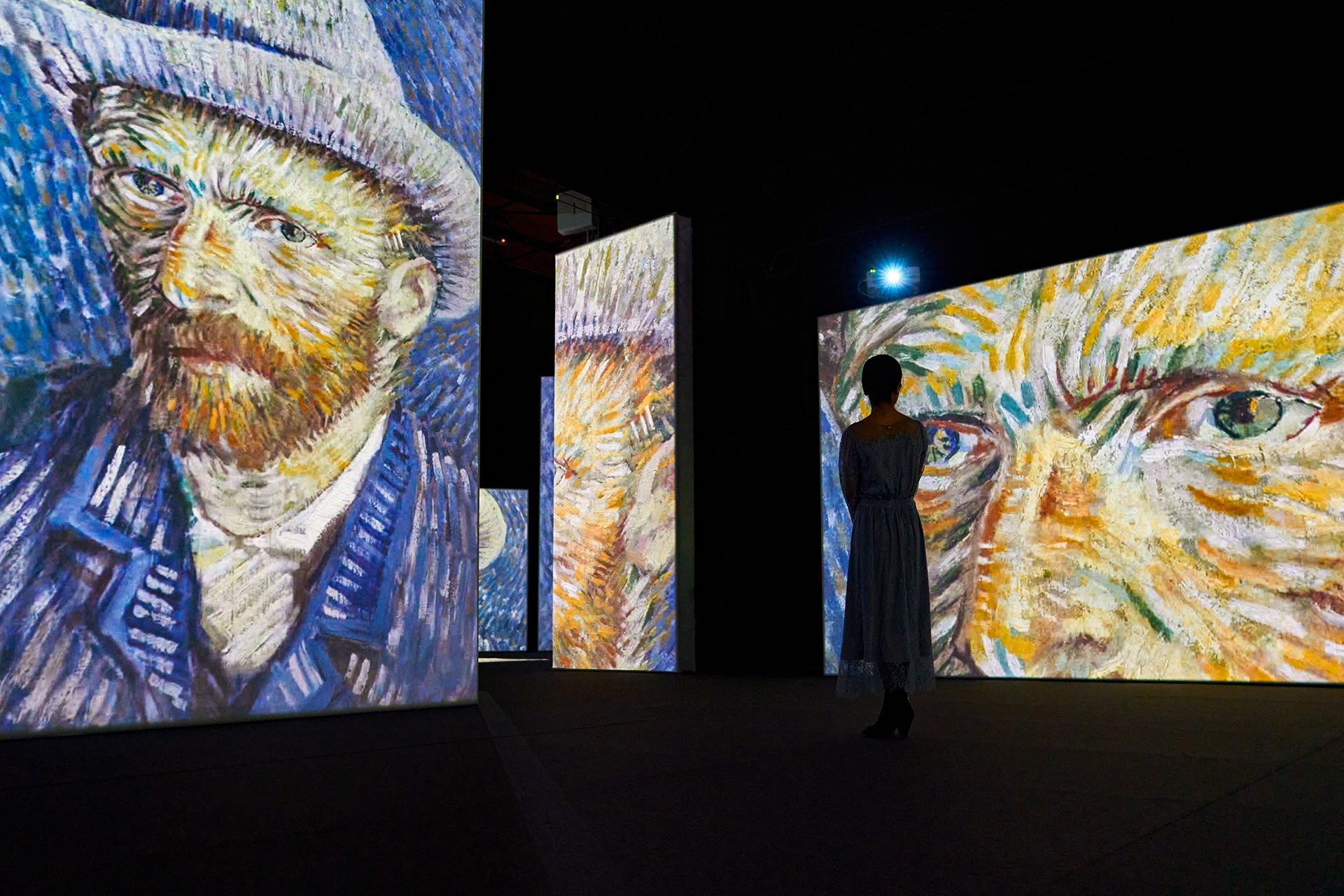 The first event in the series is Van Gogh Alive, running until March 5, 2022. The experience is the most visited multi-sensory experience of its kind in the world and designed to help visitors enjoy and appreciate the works of Vincent Van Gogh in a new and exciting way. Highlights include savoring the wonders of the Dutch post-Impressionist painter's beloved "Starry Night" and other masterpieces.
Though Van Gogh was born in the Netherlands, he spent much of his adult life in France, living in Paris and befriending fellow artists like Paul Gauguin, then moving further south to Arles where he painted some of his most famous works, including those depicting sunflowers and wheat fields.
George Vanderbilt shared Van Gogh's interest in France and French culture. He traveled to the City of Lights often. It was, after all, where he and Edith became husband and wife and the family had homes there. He took delight in learning about French culture and traditions and was able to speak French well.
It's not surprising then that Vanderbilt took inspiration from the grand chateaux he visited and had his architect, Richard Morris Hunt, design the 250-room Biltmore House in French Renaissance-style, featuring a grand sweeping staircase fashioned from limestone, ornate chandeliers, with sweeping curves, high ceilings, a slate roof and copper flashings, embossed with the Vanderbilt family crest.
Clearly, the French aesthetic intrigued Vanderbilt. With his attraction to France and the joy of being surrounded by art, Biltmore is the perfect venue to experience the Van Gogh Alive event.
Looking ahead more great art awaits with two more experiences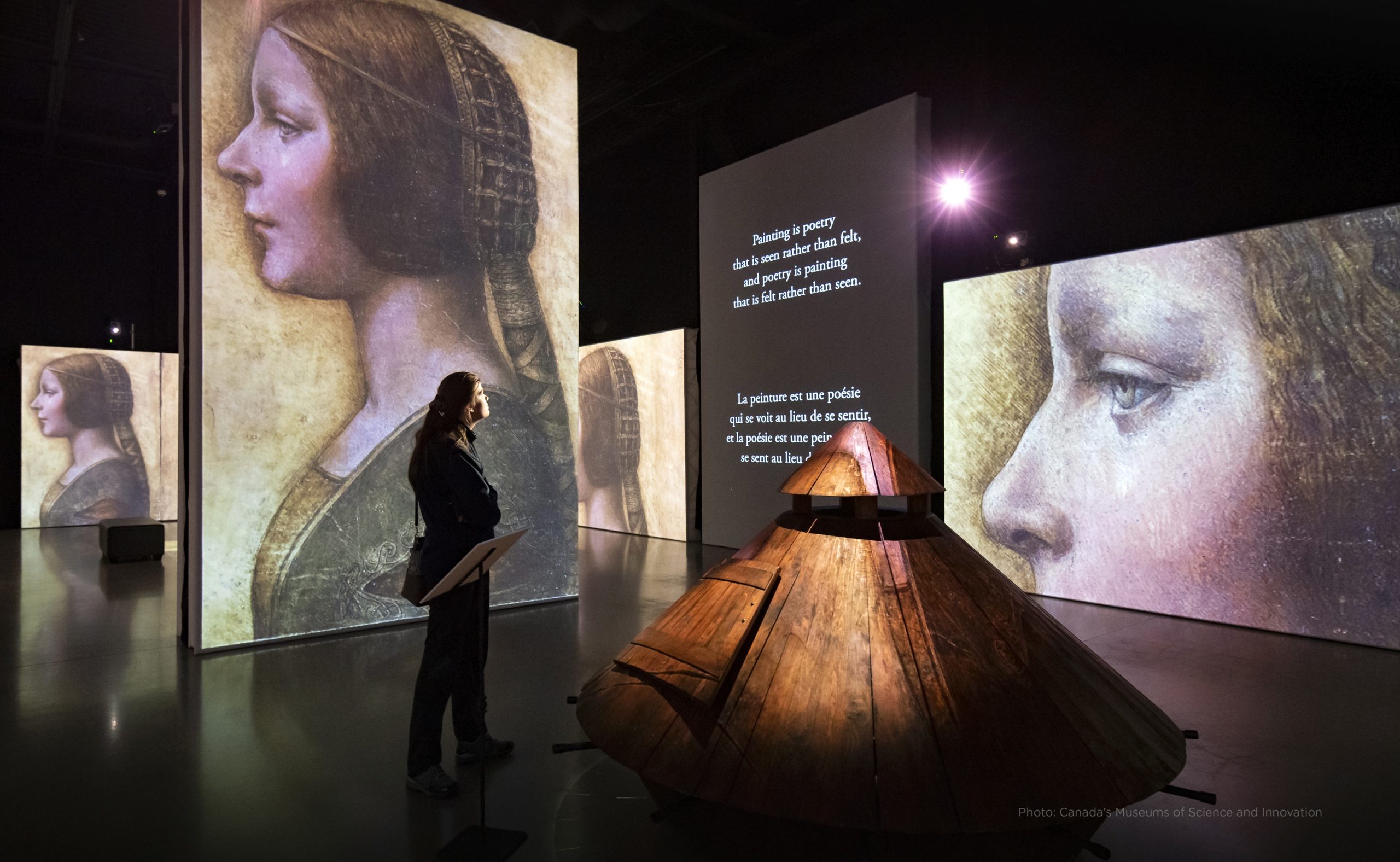 Monet & Friends – Life, Light & Color (from March 9, 2022 to July 10, 2022) celebrates the works of Claude Monet and famous Impressionist masters, such as French painters Paul Cézanne, Pierre-Auguste Renoir and Camille Pissarro, who studied and worked in France as young men. Their masterpieces come alive during Biltmore Blooms with an immersive experience sure to stimulate the senses and inspire awe in visitors. During your stay, don't miss viewing the two original Monet paintings from Biltmore's collection, which will be on display in Biltmore House.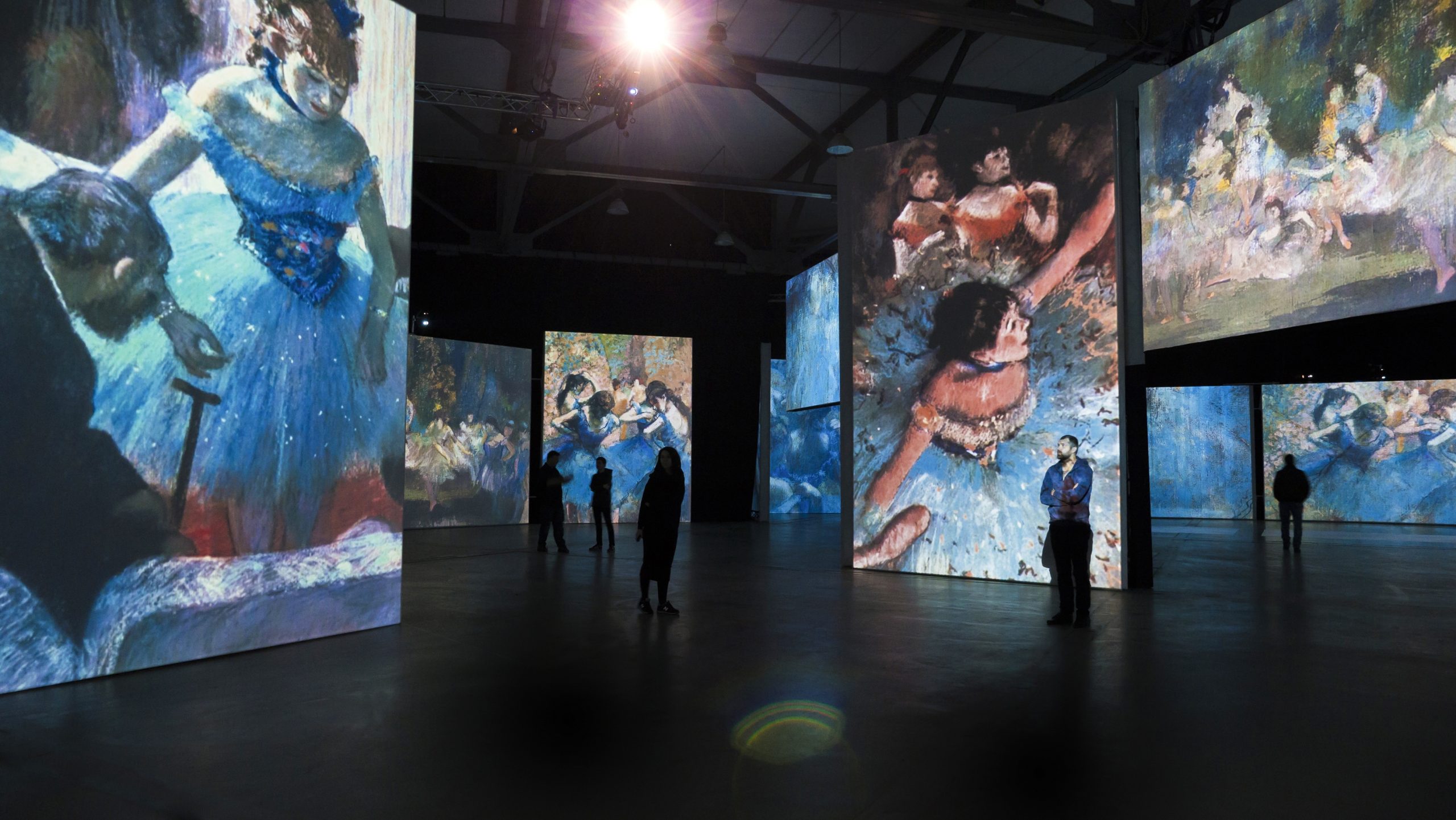 The last event in the series is Leonardo da Vinci – 500 Years of Genius, which runs from July 14, 2022 to Jan. 8, 2023. Marvel at the genius of Leonardo da Vinci as an inventor, artist, scientist, engineer, architect and philosopher as you are encompassed by creativity and ingenuity. As you take in Da Vinci's artistry, keep in mind just how much George Vanderbilt also appreciated the traditions of Da Vinci's homeland, Italy.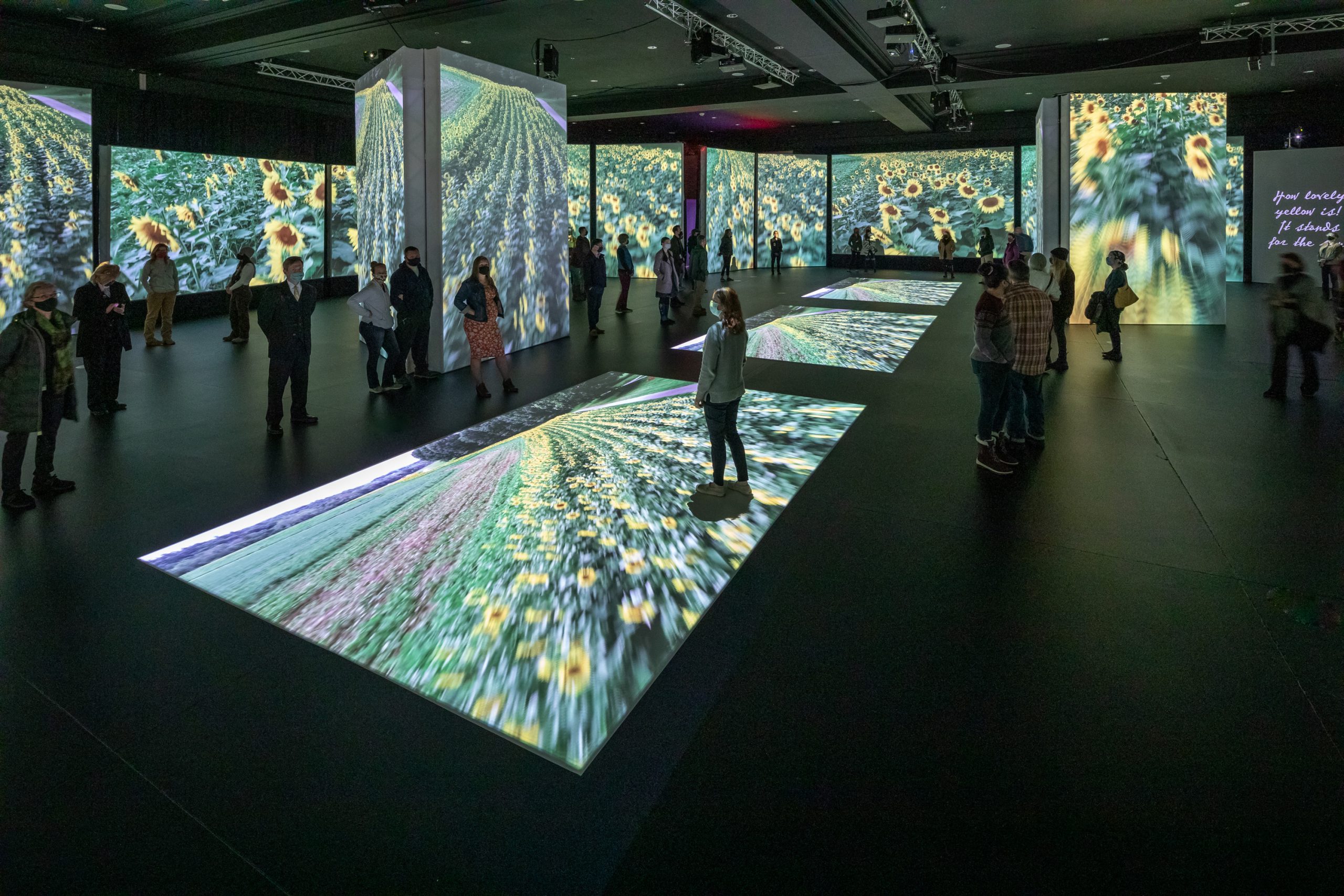 The ornate limestone columns of Biltmore feature an abundant number of grotesques, stone-carved fantasy figures originally found in 16th-century Italian grottoes. They may have been something that stuck him during the time he spent in a villa in Italy's Lake District or in Venice during his 1898 honeymoon. Biltmore Estate's picturesque gardens, called the Italian Garden, are actually more in line with formal gardens in France though. Originally called the Terrace Garden by Frederick Law Olmsted, curators believe the Italian Garden may have been renamed in the 1920s due to the marble sculpture displayed there — most of which was ordered from Italy.
This incredible three-part series will delight fans of art and design of all ages. It celebrates some of the world's most esteemed artists and the works they create for future generations to enjoy, as well as the vision of George Vanderbilt, who loved to share his appreciation of beauty with guests. It remains an enduring gift to us all.
Make your booking for these extraordinary immersive experiences today – tickets are required. For event updates, visit biltmore.com.
Rest well & wake up ready to go!
Better sleep gives rise to better mornings, bringing your goals into focus and dreams within reach. Hungry for more sleep info? Dig into these posts:

Eager for more sleep info you can really use?
Join our community Facebook and let's continue the conversation.
We'd love to hear what you have to say!
This blog does not provide medical advice. It is intended for general informational purposes only and does not address individual circumstances. It is not a substitute for professional medical advice, diagnosis or treatment and should not be relied on to make decisions about your health. Never ignore professional medical advice in seeking treatment because of something you have read on Restonic.com. If you think you may have a medical emergency, immediately call your doctor or dial 911.
Get better sleep, today