5 Reasons a Mattress in a Box is Right for You
---
Is a mattress delivered in a box a good idea?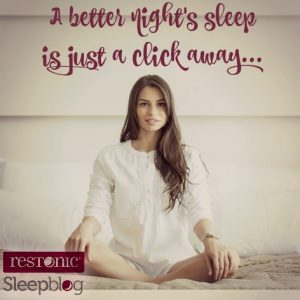 In today's digital world, we can hail a ride from Uber or Lyft within minutes, stream thousands of shows online and have weekly groceries (and even a chef) delivered to your home. Talk about making our lives super easy, right? But the best part of living a digital life? Ordering a mattress online – the mattress in a box.
Convenient, supportive, durable and comfortable are just a few of the adjectives to describe a mattress in a box. What could be easier than clicking through the internet, ordering your mattress and then simply waiting for it to be delivered? No going out in the cold, no going from store to store to store, no worry, frustration or uncertainty.
Whether you're moving into a new apartment or replacing an old, worn out mattress, we have 5 very smart reasons for ordering your next mattress online.
5 reasons to try a mattress in a box
1. You love shopping from home – in your underwear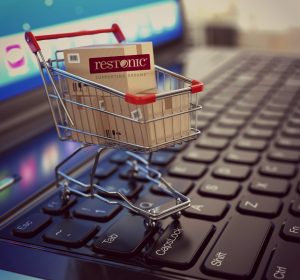 You can buy shoes from home so why can't you buy a bed from home? You can! Just like shoes are very personal and comfort and style are high on the priority list, buying a new mattress online takes some smart shopping skills:
Buy from a brand you recognize, one that's been in business for more than 5 years (to ensure you warranty will be protected).

Read reviews, lots of reviews for clues on comfort AND customer service.

Study the warranty and ensure it covers everything that concerns you.

Call the company if you have questions – sometimes you just need to talk to a real person.
Not to toot our own horn, but Restonic's Brio™ Mattress is a great place to start. We've been in business almost 80 years and when we launched our mattress in a box program this year, we could hear a collective sigh of relief from around the globe. Check out the Brio™ Mattress for yourself!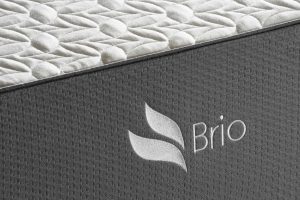 2. You hate moving furniture
Having a mattress delivered is a glorious thing – especially when it's delivered in a tidy box that fits neatly through your door. Tear open the box, slash the plastic and lay the mattress on your bed. Voila, ready to sleep on. Making your bed isn't even this easy!
3. You love doing just about anything – other than shopping!  
Between a hectic work schedule, running the kids to their smorgasbord of team practices or finding time for friends and family, who has time for shopping?
Problem solved with the Brio™ Mattress. It's like getting free time, delivered to your doorstep, in a box. We don't know about you, but we'll be spending our free time enjoying life – and sleeping better, of course.  
4. You crave a luxurious, healthy night's sleep at an economical price
Who are we kidding – we all crave move sleep! The Brio™ by Restonic can be the perfect way to secure a great night's sleep. Layered with latex and TempaGel®,a healthy and supportive rest is yours for the taking.
Latex supports all the contours of your unique body. Instead of forcing your spine into a straight line, the buoyancy of latex allows your muscles, joints and spine to relax naturally.

TempaGel® conforms to your shape and allows your muscles to relax, which helps you achieve a deeper, more restorative sleep.
5. You trust Restonic to protect your sleep health and support your dreams
We've been making beds for almost 80 years and we know a thing or two about how to deliver a great night's sleep. What's more, we were the first mattress company to win the Women's Choice Award in 2011 – and we're the only company to receive the award EVERY year since. Not to brag, but we're also multiple winners of the Consumer's Digest award – our first award was 1988. It's been said you can't make everyone happy but we think a 96% satisfaction rating is pretty darn close.
Ready to start sleeping better with a Brio™ mattress in a box™? Shop on Restonic on Amazon now! 
Restonic Giveaways
Sign up for our newsletter
Eager for more sleep info you can really use? Join our communities on Facebook and Twitter and let's continue the conversation.
We'd love to hear what you have to say!
This blog does not provide medical advice. It is intended for general informational purposes only and does not address individual circumstances. It is not a substitute for professional medical advice, diagnosis or treatment and should not be relied on to make decisions about your health. Never ignore professional medical advice in seeking treatment because of something you have read on Restonic.com. If you think you may have a medical emergency, immediately call your doctor or dial 911.