---
Just in time for your next trip, Hosts of HGTV's Property Brothers, offer wellness-boosting, jet-lag-busting tips!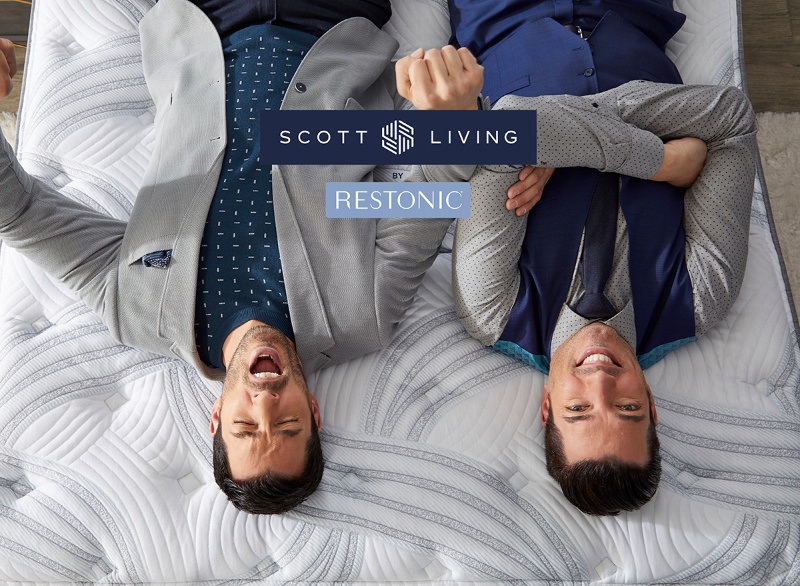 Drew and Jonathan Scott, hosts of HGTV's Property Brothers and founders of Scott Living Home, travel the world doing what they love most – working on exciting projects, meeting fans and exploring new places. Their schedules can be pretty hectic – they travel 10 months every year – so they're very aware of the importance of staying healthy on the road. That means not skimping on sleep and maintaining routines that keep them energized and ready to seize every day.
Ready to travel like a Property Brother? Keep reading for the brother's healthy travel habits.
Traveling healthy starts long before your journey begins
For anyone who travels, your focus on wellness begins at home, long before heading to the airport. "The key to stress-free traveling is going into the trip well-rested," says Drew. "If you have an early-morning flight, don't bank on sleeping on the plane – go to sleep earlier than usual the night before. And that's even more important if you are driving!"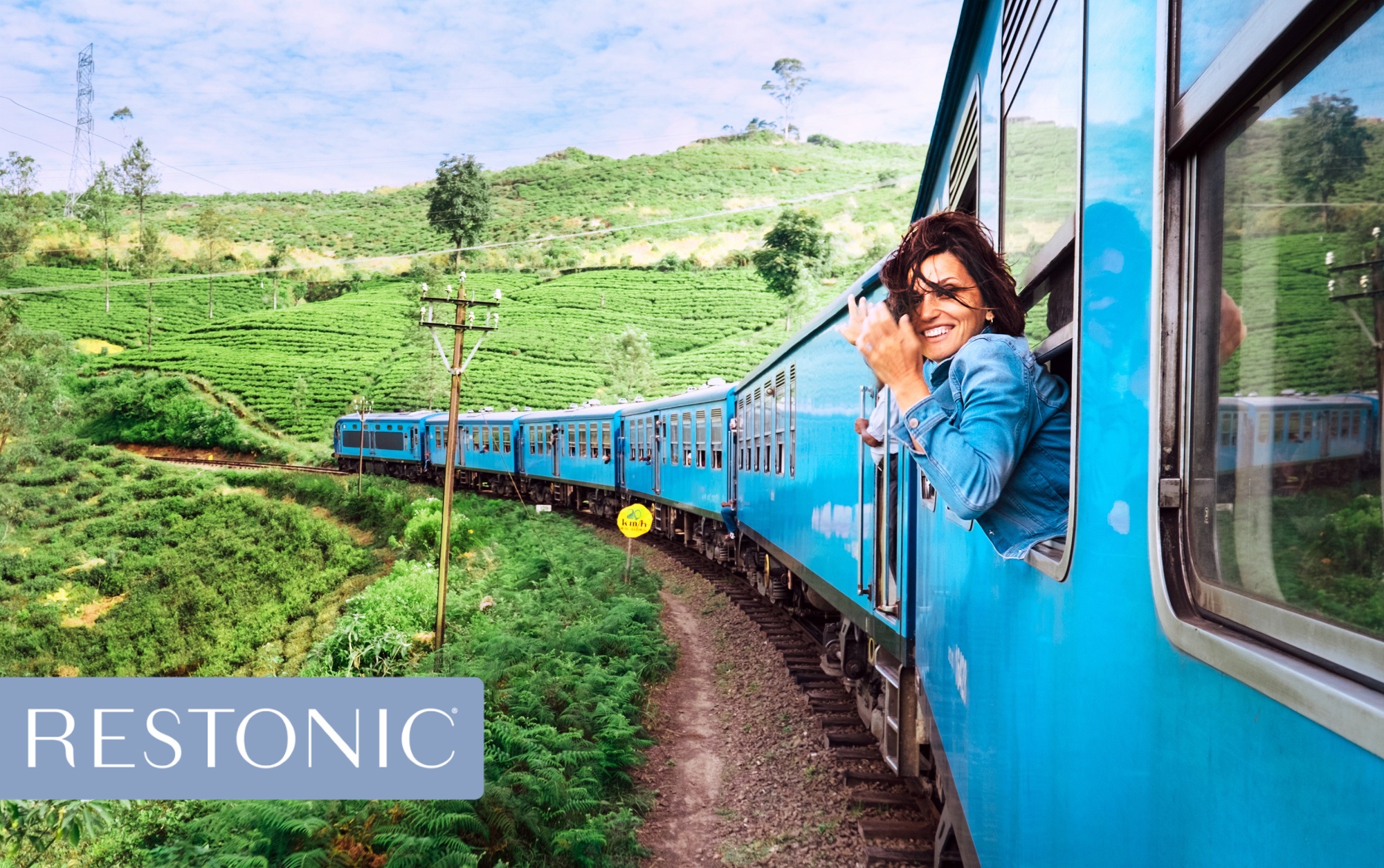 To minimize last-minute travel panic, being organized is key. The Scott brothers heed the advice of experts who recommend planning ahead and preparing days before they leave for their next destination.
Pack sooner rather than later
Make lists of what you need on your trip and check off items as you go
Prep your liquid toiletries in a sealed bag to prevent leakage during transit
Fill another bag with your non-liquid essentials, such as dry cosmetics, first-aid essentials and a sewing kit
And don't forget creature comforts for the plane. "For me, a successful plane nap includes noise-canceling headphones and a comfortable neck pillow," says Jonathan.
The day before you leave for a trip, whether it's for business or pleasure, try to fit in some exercise to shake off pre-trip stress. And then prep yourself with a great night's sleep by sticking to your regular bedtime routine. Focus on calming your mind as you drift off to sleep. For last-minute tasks you fear forgetting, have a pad and pen next to your bed to jot them down when you wake.
Crossing time-zones (and dealing with jet lag) without losing your mind
When crossing multiple time zones, some people find shifting bedtime leading up to the trip is helpful. "If it's a short trip (a day or two) try to stick as close as possible to your home time zone," says Drew. "And use room darkening blinds if needed to regulate light in your hotel room."
While dealing with jet lag might be unavoidable during long-distance travel, you can mitigate some of its effects before and during the flight.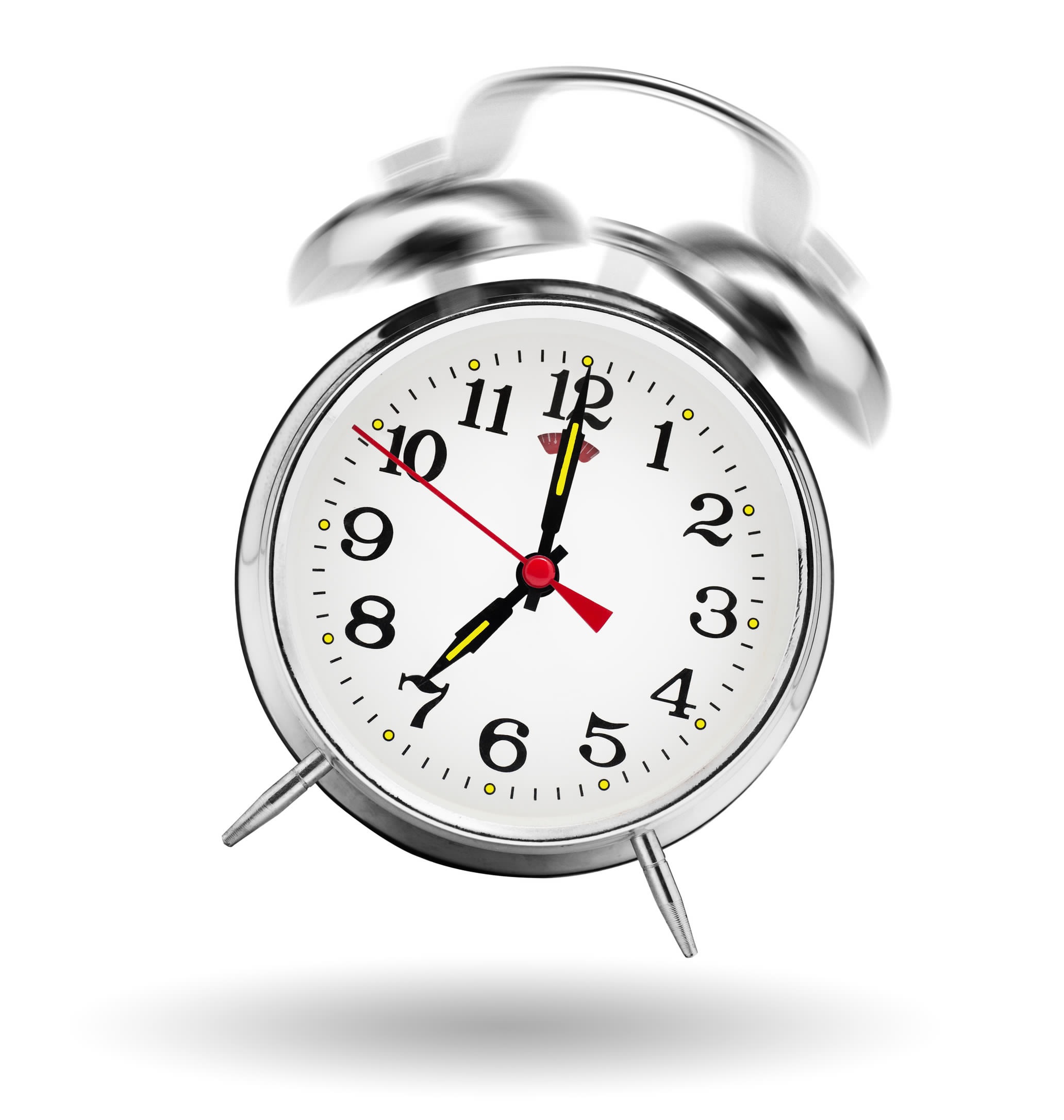 "Jet lag affects everyone differently, with common complaints ranging from feeling irritable and exhausted to clumsy and slow," says Michael Breus, a.k.a. The Sleep Doctor, a clinical psychologist, based in Manhattan Beach, Calif. For your flight, he suggests bringing a bottle of water or requesting one onboard. "We breathe in dry air which can dehydrate the body," he adds. "It can also contribute to the fatigue, miserable and irritable feelings one has post-flight."
Upon arrival at your destination, Breus recommends getting as much direct sunlight as possible during the day. It's an effective way to shift your internal body clock to your new time zone. Resist the temptation to crawl into bed when you arrive at your hotel. When you're just too tired to function well, it's okay to have a short nap – but no more than an hour. Anything longer will interfere with your circadian rhythms, the cycle that controls your wake and sleep cycle, says Breus.
"We travel so much that sometimes we truly don't know where we are or what day it is," says Jonathan. "We've sent work emails to our employees on holidays and weekends without realizing it. Luckily, they understand!"
Breus also notes that regular meals will help you get into the swing of your new time zone, even if you're not hungry. Order a light meal to nudge your natural biorhythm into the local time zone.

The finishing touches to healthy, sleep-happy travel
As you adjust to your new destination, stick to your regular nightly rituals as much as possible. Don't slip into bad habits even if you're on vacation, says New York-based Dr. Daniel Barone, a neurologist, sleep medicine expert and author of Let's Talk About Sleep. His number one rule to getting quality sleep – whether you're traveling or not – is steering clear of the blue light emitted from electronic devices, like smartphones, laptops and tablets at least an hour before you plan to go to bed. Save your travel research until the next morning since blue light tells your brain to shut down production of melatonin, an important hormone that signals us it's time for sleep.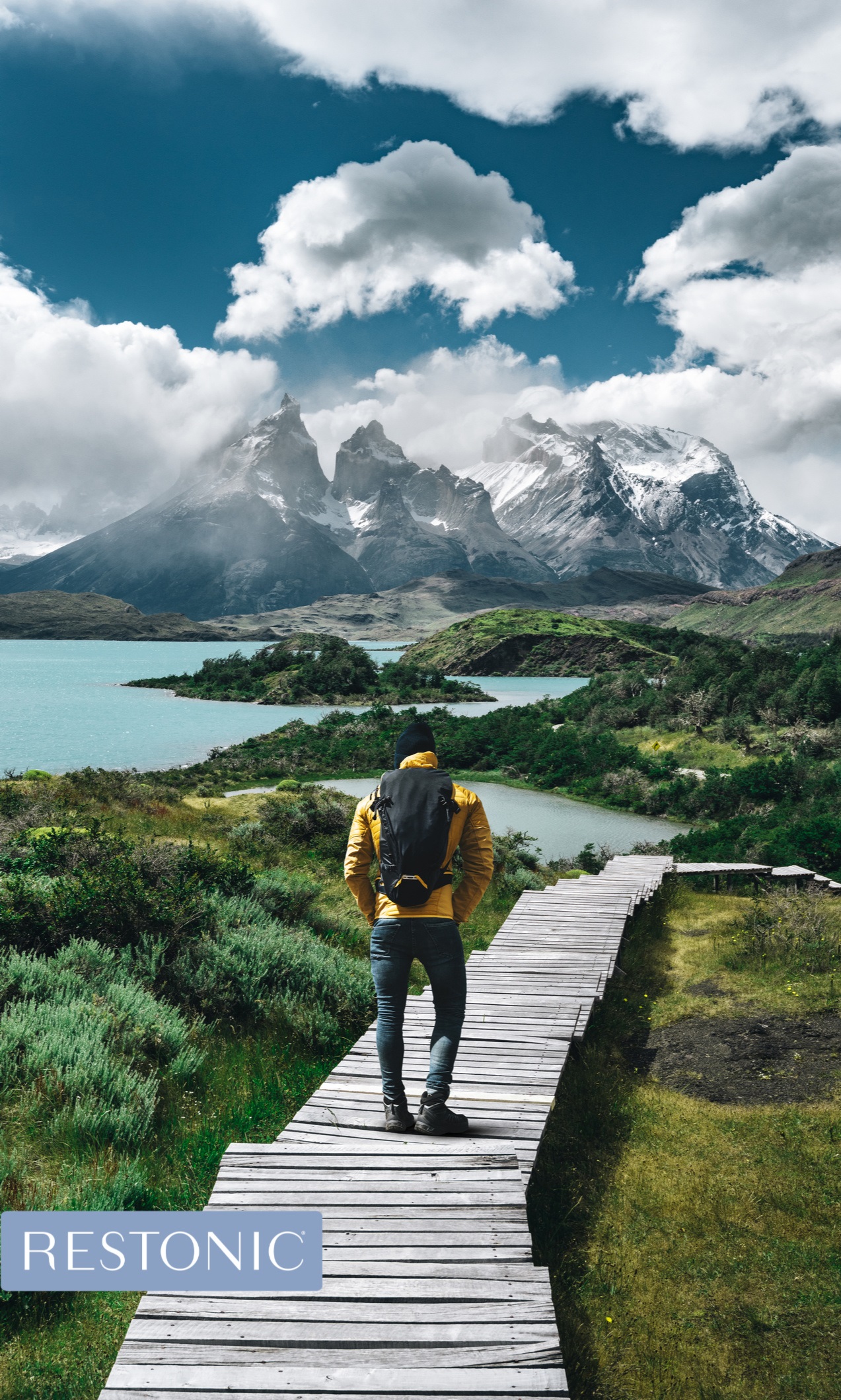 "Also, when you get up to go to the bathroom in the middle of the night, don't use your phone to check your email," he cautions. "You'll have trouble resuming your sleep."
Dr. Barone also points to regular exercise as essential for quality rest, especially when you travel. "It has been shown by a lot of medical literature that exercise can help promote sleep," he explains. "You don't have to go to the gym for five hours, just 20 minutes to raise your heart rate and get a good sweat going."
"It's easier said than done, but keep up with your regular routine while you're traveling so you don't fall off the wagon," says Drew. "This also provides a sense of familiarity if you're feeling uneasy about being in a new place or if you're on a stressful work trip."
While that Turkish coffee from the corner café might be delicious, Barone also advises against caffeine after lunch since it can stay in your system for more than 10 hours. It's okay to have your coffee or tea in the morning. Just be aware of the dangers of late-day caffeinated beverages.
And when you return to your hotel room after a long day of sightseeing and a fabulous meal at a local restaurant, forego that post-dinner snooze on the sofa. It will impair your ability to sleep when you're ready to crawl into bed. If you're tired but still have an event ahead of you, keep yourself moving to stay engaged instead of sleeping. Once your evening is indeed finished, crawl into bed with a good book – skip the sleep-disrupting nightcap. You'll be ready to keep exploring your destination come morning.
Rest well & wake up ready to go!
Better sleep gives rise to better mornings, bringing your goals into focus and dreams within reach. Hungry for more sleep info? Dig into these posts:
Eager for more sleep info you can really use?
Join our community Facebook and let's continue the conversation.
We'd love to hear what you have to say!
This blog does not provide medical advice. It is intended for general informational purposes only and does not address individual circumstances. It is not a substitute for professional medical advice, diagnosis or treatment and should not be relied on to make decisions about your health. Never ignore professional medical advice in seeking treatment because of something you have read on Restonic.com. If you think you may have a medical emergency, immediately call your doctor or dial 911.
Get better sleep, today