---
A glimpse back at the 1890s shows a focus on wellness through better sleep, exercise and healthy eating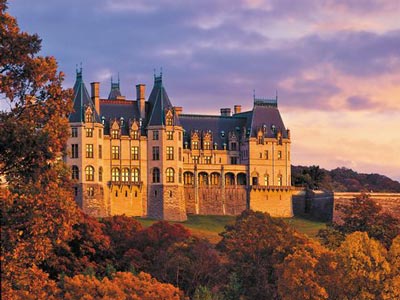 In this modern age, we can feel pretty smug at times about everything we've figured out in terms of healthy lifestyle choices. But if we rewind back to the late 1800s, there is much wisdom to be found about the worthwhile habits that contribute to our sense of wellness.
Just a peek inside the lives of the Vanderbilts (and how they enjoyed their beautiful Biltmore Estate in Asheville, North Carolina) reminds us of how lifestyle choices contribute to our overall enjoyment of life. The stunning estate, built in French Renaissance style under the careful guidance of George W. Vanderbilt, was a lifetime achievement and, with 250 elaborately appointed rooms, it was lavish, expensive and a stunning showpiece. But at the heart of America's Largest Home® was a family that found joy in surprisingly simple routines.
Today, the ample health benefits of exercise, from boosting heart health to maintaining a good metabolism rate, are well documented and researched. During Mr. Vanderbilt's lifetime, on the eve of the birth of a new century, research was not as abundant. Still, many people understood that keeping the body moving was a good thing for overall health. Fortunately, visitors and residents of Biltmore had many options available to them.
Biltmore, a home designed for healthy, engaging activities
When George Vanderbilt began planning his grand estate in Asheville, North Carolina, he wanted to create a place where he could relax and entertain friends and family.
The basement of Biltmore featured an indoor heated swimming pool with a 70,000-gallon capacity and underwater lighting – a technological wonder for its day. It was ideal for a leisurely soak or for doing laps. Or the more fitness-minded could hit the gymnasium, outfitted with state-of-the-art equipment. The nearby bowling alley was one of the first to be installed in a private residence in the United States and served as an ideal spot to combine fun, fitness and sportsmanship. However, the aromas wafting from kitchens, including one devoted to pastries and roasted meats (also in the basement), might have been slightly distracting…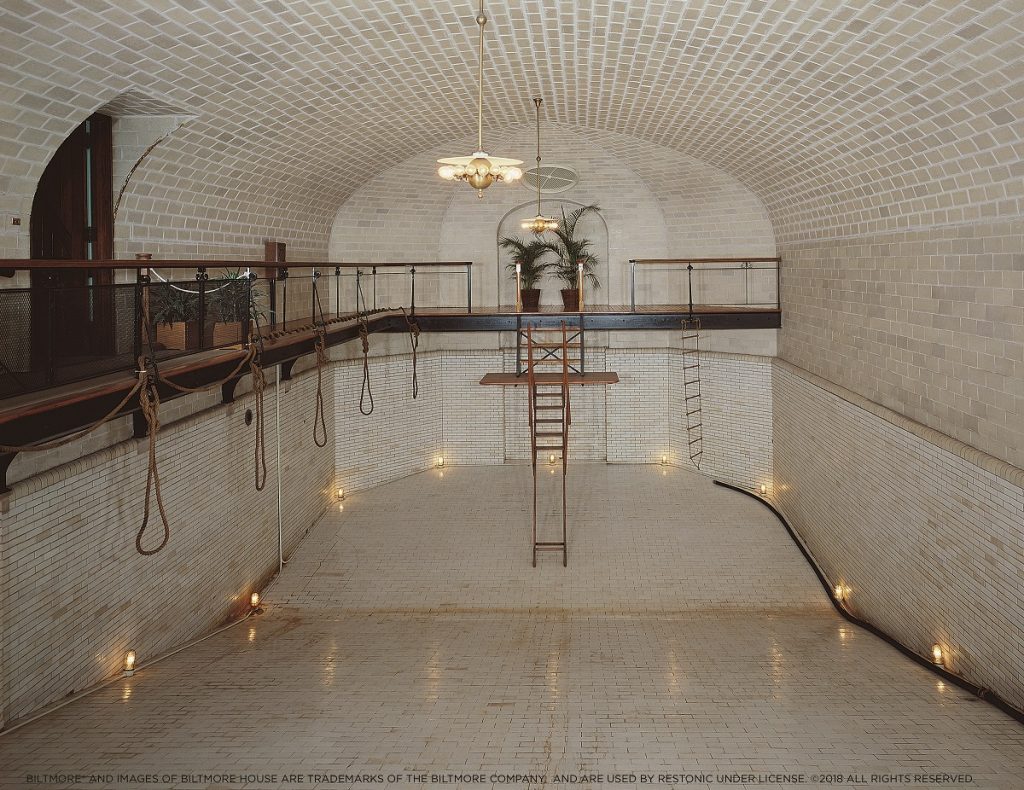 Fortunately, for guests, a billiards table was a popular after-dinner pastime.
The original estate was spread across 125,000 acres – plenty of room to engage in long or leisurely walks to the ponds, where guests could feed the swans, play tennis, go fly fishing in one of its streams on-site, or go horseback riding on the trails. Weekend guests also loved to explore the expansive grounds on a bicycle. One noteworthy guest, American diplomat Larz Anderson, documented his cycling adventures in the Nonsense Book, full of rhymes, rhymes, notes and sketches.
Biltmore's guests and their daily healthy habits
Activities were scheduled around mealtimes and, not surprisingly, breakfast was important at Biltmore. For unmarried guests, it was served promptly at 9 am in the elegant breakfast room with its red marble and embossed leather-covered walls, highlighted with original artwork. Guests could choose to have breakfast in their beautifully decorated bedrooms (currently 33 in total), brought by one of the home's many domestic servants. Today, we know that making time for a healthy breakfast is a lifelong, life-lengthening habit, linked to lower BMIs, a lower risk of diabetes and even memory improvement.
When it was time to turn in for the night, great care was taken to create a sleep-inducing sanctuary. Housemaids drew the heavy curtains and prepped the beds with extra blankets and fluffed-up down pillows. The peaceful country setting of Biltmore assured undisturbed slumber.
Many of the Vanderbilt's healthy habits are within reach to us now, especially their careful attention spent to sleep environment and quality. And that's precisely what inspired the creation of Restonic's Biltmore Mattress Collection. It features distinctive details true to the long-standing high standards set by the Vanderbilts during their lifetime at their beloved home. You can enjoy the same level of comfort and luxury in your own home with a Biltmore Mattress.
Ready to find the Biltmore mattress that's right for you and your commitment to a good night's sleep? Visit our Retailer Locator and we'll match up with a retailer in your area.
Biltmore® and images of Biltmore House are trademarks of The Biltmore Company, and are used by Restonic® under license. ©2023 all rights reserved.
Eager for more sleep info you can really use?
Join our community Facebook and let's continue the conversation.
We'd love to hear what you have to say!
This blog does not provide medical advice. It is intended for general informational purposes only and does not address individual circumstances. It is not a substitute for professional medical advice, diagnosis or treatment and should not be relied on to make decisions about your health. Never ignore professional medical advice in seeking treatment because of something you have read on Restonic.com. If you think you may have a medical emergency, immediately call your doctor or dial 911.
Get better sleep, today