---
Hybrid mattresses – what you need to know right now
A new species of rave-worthy mattresses is emerging and it's transforming how we sleep. Hybrid mattresses. This innovative solution (a combination of diverse materials that work surprisingly well together) answers the call to an age old problem – how to get a better night's sleep. No longer must we choose between coil (inner spring), latex, memory foam or even gel – we can have it all in one sweet sleep system inside your mattress.
We think hybrid mattresses are a smart trend on the market. What's more, they offer a cutting edge, customizable approach to overcome the limitations of traditional bedding materials.
What the heck's a hybrid mattress?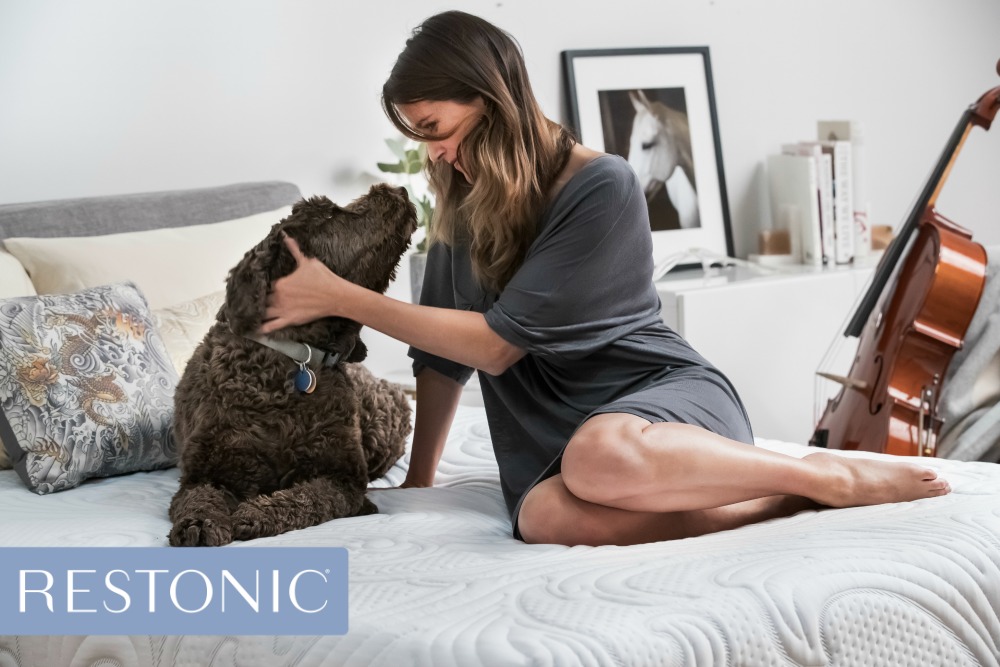 A hybrid is defined as something with different components put together to produce similar but improved results. A hybrid car, for example is powered by both an electric motor and an internal combustion engine, which relies more on renewable resources, reduces gas consumption and emits less pollution. Good for your wallet and good for the planet.
Hybrid mattresses typically have a base coil system (pocketed or inner spring coil) with varying combinations of memory foam, latex and/or gel on top to create resilient comfort layers. These layers work together to provide significantly improved pressure point relief, which reduces tossing and turning. The spring base gives the hybrid its bounciness and contouring support as well as the traditional profile (also known as silhouette) we've come to expect in a mattress – tailored edges, for example.
While all of these materials on their own can deliver a great night's sleep, combining them improves their effectiveness and actually extends the life of the mattress. Some mattress experts feel that hybrid mattresses reduce the chance of body impressions because the construction materials support each other in ways we've never seen before.
Is a hybrid mattress right for you?
A hybrid mattress might be a good choice for you if you answer yes to the following questions:
You sleep on a coil, latex and or memory foam mattress and feel there's something missing.
You sleep hot and, while memory foam feels good on your joints, it's uncomfortably hot under the covers.
You sleep cold and, while you like enjoy the buoyancy of springs, you just can't stay warm at night.
You like to be on the cutting edge of technology.
Restonic's hybrid mattress – ComfortCare
Restonic's ComfortCare Mattresses embrace hybrid technology and we were the first mattress manufacturer to be recognized by Women's Choice Awards – and still continue to be awarded this honor year after year. When surveyed, a whopping 96% of ComfortCare customers were so happy with their purchase that they'd recommend our hybrid mattress to friends and family. As well, we're multiple year winners of the Consumer's Choice Best Buy awards – we stopped counting after 8 awards.
Our flagship mattress, the ComfortCare, features the following:
TempaGel™ by Restonic® – Restonic's gel infused memory foam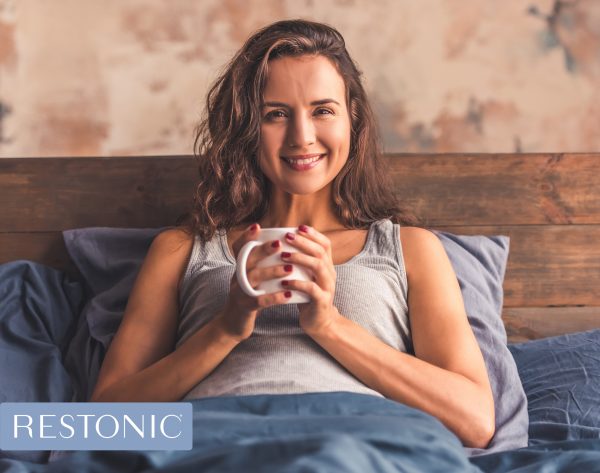 Reduces tossing and turning
Moderates temperature variances throughout the night
Buffers sensitive pressure points, which improves circulation
Individually wrapped coils – Individually wrapped, zoned, tempered coils
Furnishes stress-free spinal alignment
Reduces motion transfer between sleep partners
Equalizes pressure distribution across the entire body
Marvelous Middle™– Thicker gauge coils in the center third of the mattress
Delivers resilient, reliable support where it's needed most
Protects against sagging for a longer-life mattress
Improves circulation with equalized pressure distribution
Breathable Border – The Superedge Plus™ Foam Encasement Border and AirFlow™ Edge team up to deliver ventilated edge to edge support
Regulates temperature throughout the night
Increases the sleepable surface of the mattress
Encourages air circulation, regulating the bed's micro-climate throughout the night – which keeps bedding fresh
Buying a new mattress may be the most confusing and frustrating task on the planet and, unlike buying a new car, there's no shock and awe tour afterward. What's more, it's hard to compare one brand to another, one model to another. Our mattress buying guide articles can help you be a better mattress tester:
Eager for more sleep info you can really use?
Join our communities on Facebook and Twitter and let's continue the conversation.
We'd love to hear what you have to say!
This blog does not provide medical advice. It is intended for general informational purposes only and does not address individual circumstances. It is not a substitute for professional medical advice, diagnosis or treatment and should not be relied on to make decisions about your health. Never ignore professional medical advice in seeking treatment because of something you have read on Restonic.com. If you think you may have a medical emergency, immediately call your doctor or dial 911.
Get better sleep, today