---
A platform bed is a great choice for many people, especially if you love a modern design aesthetic and firm support base
Seeking something outside the box for your bed? Perhaps it's time to consider a choice more and more people are turning to – a platform bed. An added bonus, a platform bed may save you money since you could potentially skip buying a box spring or another type of foundation.
What's a platform bed?
With a platform bed, the mattress sits on, literally, a platform, and is supported by wooden slats or a lattice structure, providing a firmness that meets the needs of many buyers – and fulfills warranty requirements of your mattress. Designers like them because they have a sleek, minimalistic aesthetic, which gives a bedroom an appealing, contemporary look.
Platform beds often sit closer to the ground – about 12 inches. Some allow you to build a bed that includes a box spring and mattress for a higher profile. If you're a restless sleeper, or your bedmate is one, platform beds offer great stability. The sturdy base is ideal for heavier or shorter individuals and anyone with back issues looking for additional support.
If haven't thought of incorporating a platform bed into your bedroom, it might be time. It ticks a lot of boxes as a focal point for any sleeping space. Here's what you need to know.
Types of platform beds
Platform beds come in a variety of different forms. The right one will depend on what you need from it in terms of function and appearance. Consider these types:
Classic platform bed. Sometimes referred to as a 'no clearance' or 'solid' platform bed, this one delivers plenty of support and comfort, but doesn't offer any storage underneath. Its solid-to-the-floor design means you won't ever lose something underneath it or worry about dusting or vacuuming under it either.
Floating platform bed. It's all about illusion with this version. The bed appears to float over the floor because it has central support, instead of visible legs. It creates a laidback contemporary vibe. But again, no under-bed storage space.
Storage platform bed. Condo owners and those with small bedrooms appreciate this type of platform bed. To maximize space, you can easily tuck away extra pillows, blankets, sheets or even winter clothes in the hidden storage compartments below.
Headboard and footboard platform bed. Somewhere between modern and traditional design, you'll find this type of platform bed. Some bedrooms suit having headboards and footboards, especially if they're spacious and you're planning to use the bed as a statement piece.
Material choices for your platform bed
Once you have an idea of what type of platform surface you'd like, your next choice will be construction materials. This is an important decision because it's literally what supports your mattress – and you. Your choices include:
Slated platform bed. A slated platform has wooden slats that can be arranged closer or further apart depending on where you need support and airflow.
Metal platform bed. If you've chosen a traditional mattress, especially a firmer type, this is a good choice. And if you want to use a box spring foundation, it's a great choice.
Solid platform bed. For a firmer sleeping experience, a solid platform offers exceptional support and long-term durability. Airflow – and heat – may be an issue though as the base is solid.
For the platform itself – the portion that is most visible – what's your design mood?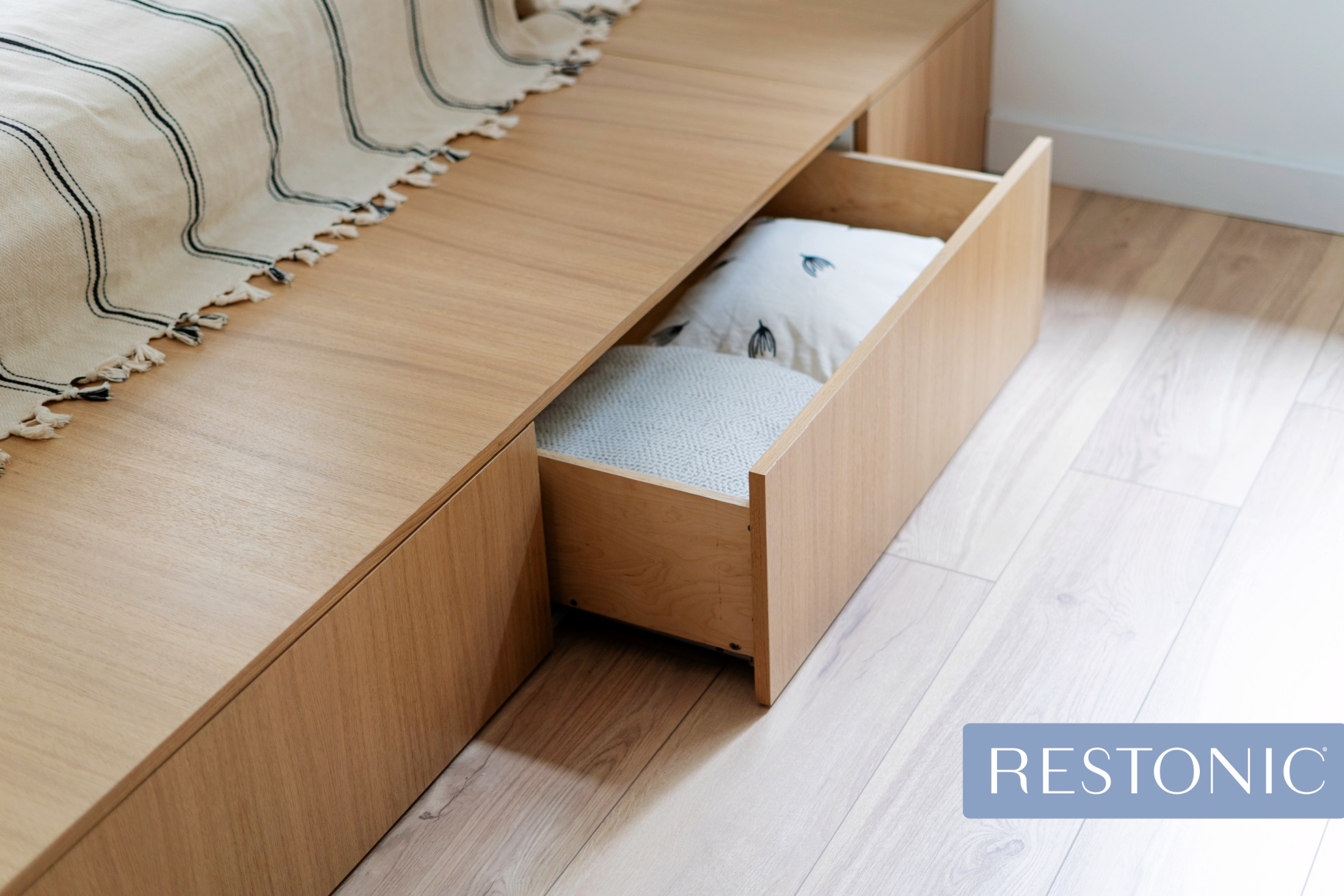 The industrial look has been very popular in recent years. If you're a fan, a metal platform bed offers a truly durable option. It won't fade or stain and a quick wipe can keep it looking new for a long time. When you're going for a cozy, luxurious feel, shop for an upholstered platform bed. You'll find a full array of choices in beautiful patterns and colors. Remember to take into account that upholstery may fade in the sunlight.
Or perhaps a wooden platform bed is a better fit for you. They're a versatile design choice since they can look modern, traditional, vintage, rustic or even industrial. It won't go out of style for many years to come. Keep in mind that wood platform beds can be quite heavy, which makes them more difficult to move.
Final thoughts on platform beds
You spend about one-third of your life in bed, so take some time to discover what will work best for you and your bedroom. In a nutshell, here are some key points:
Advantages
May cost less, since a box spring may be unnecessary
Provide extra storage, making it ideal for condos and smaller bedrooms
Sturdy with minimal shimmy or shake
Works well with all types of mattresses
Full range of design choices available in a variety of materials – maximum design versatility
Slatted platforms allow for airflow
Disadvantages
Platform beds without under-bed storage are lower to the ground – may make it difficult to get in and out of bed
Platform beds with under-bed storage are higher off the ground – may make it difficult to get in and out of bed
Tougher to move (because of their weight)
Good quality materials and workmanship is a must, making them more expensive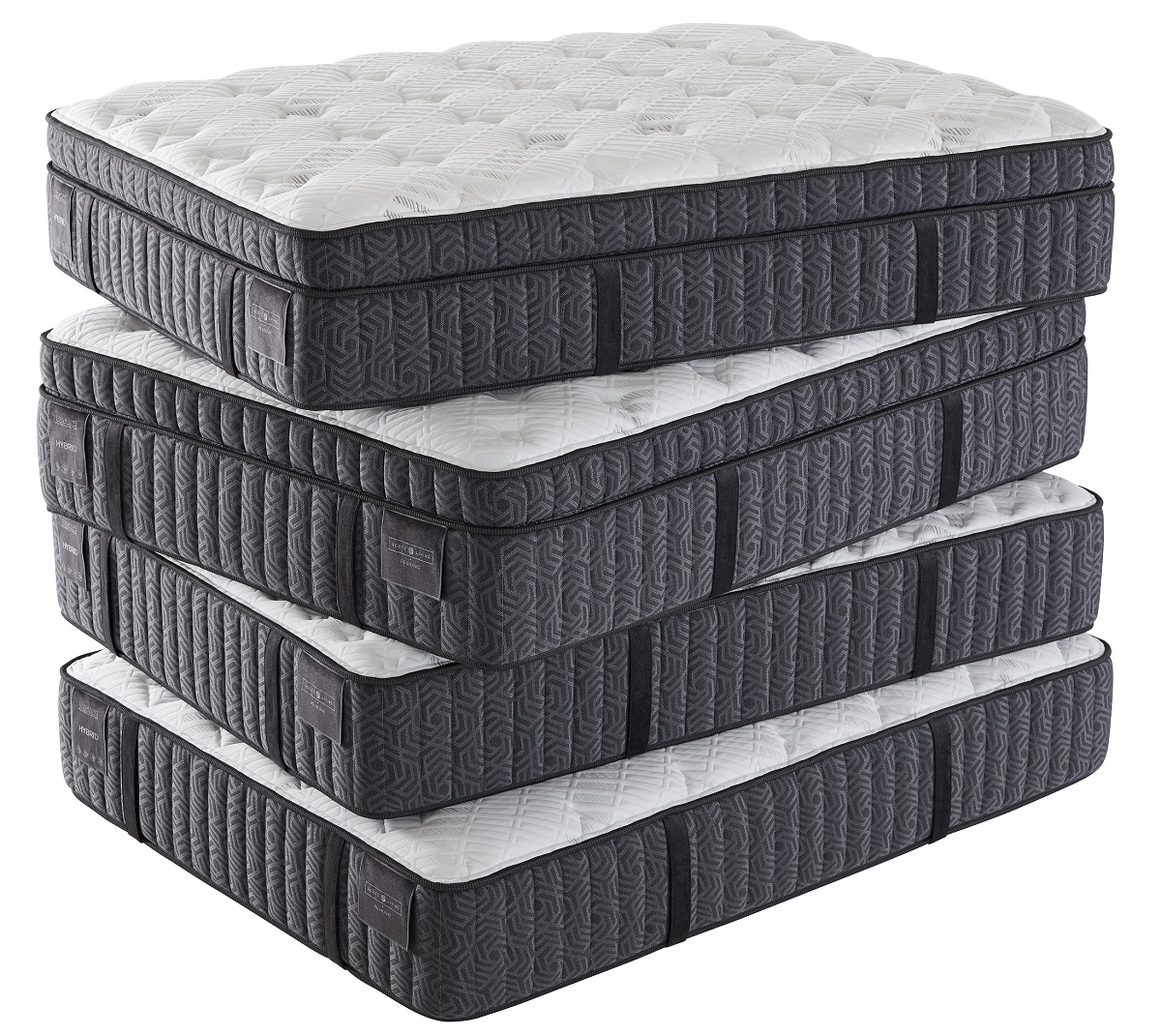 Before you buy a platform bed, take the factors listed above into consideration and ask yourself:
Do you prefer soft or firm support?
What is the ideal bed height for you?
Will you need to move your bed?
What's your preferred design aesthetic for your bedroom?
The answers to the above questions will guide you to the best choice for your bed and bedroom.
Rest well & wake up ready to go!
Better sleep gives rise to better mornings, bringing your goals into focus and dreams within reach. Hungry for more sleep info? Dig into these posts:

Eager for more sleep info you can really use?
Join our communities on Facebook and Twitter and let's continue the conversation.
We'd love to hear what you have to say!
This blog does not provide medical advice. It is intended for general informational purposes only and does not address individual circumstances. It is not a substitute for professional medical advice, diagnosis or treatment and should not be relied on to make decisions about your health. Never ignore professional medical advice in seeking treatment because of something you have read on Restonic.com. If you think you may have a medical emergency, immediately call your doctor or dial 911.
Get better sleep, today