---
The stimulating scent of bergamot, a popular aromatherapy oil may have topical & oral benefits too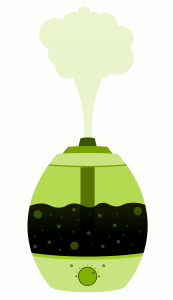 If you've ever enjoyed a cup of Earl Grey tea, you're familiar with the bright citrusy, slightly floral scent of bergamot. It's a cross between an orange and a lemon, yellowy-orange in color – sweeter than a lemon but juicy like an orange. Although it's too sour to eat on it's own, it's a staple of the Mediterranean diet, found in juices, jams and a garnish on custards and other desserts. The oil from bergamot is extracted from the peel and is used as a scent in personal care products, healthcare supplements and for its many aromatherapy health benefits.
Aromatherapy, the practice of employing a holistic healing process with the use of natural plant extracts, is a common use of bergamot oil.
Bergamot oil in a diffuser. It's been shown to enhance relaxation, ease anxiety and boost mental acuity.
Bergamot oil on your skin. Because of its antiseptic properties, applying it to the skin (with a carrier oil) is thought to help fight common skin infections and even acne. It can also be used in soaps, shampoos and skin cleansers. Night applications are recommended though because bergamot is known to increase photosensitivity. If skin exposed to bergamot oil is then exposed to UV radiation from the sun (or a tanning bed), a potentially serious skin condition called photodermatitis may occur. Symptoms include redness, pain, swelling, blistering and rash.
Bergamot oil as a health supplement. Several studies have also shown bergamot oil (ingested orally as a supplement) may help reduce overall cholesterol, while increasing good cholesterol. Some studies also point to bergamot's ability to help ease joint pain and treat depression but more studies are needed, according to WebMD.
Health risks of bergamot
As with any medication, natural aromatherapy or otherwise, be aware of potential side effects. Some people experience mild dizziness, muscle cramps and heartburn when they take bergamot with food. Because bergamot can cause a drop in blood sugar, it's important to talk to your doctor and monitor your blood sugar levels if you have diabetes and choose to use bergamot supplements. Bergamot can also make your skin more sensitive sunlight so curbing your usage in the summer or only using at night might be prudent. Always be sure to dilute bergamot oil with another oil before applying directly to your skin.
How to use bergamot aromatherapy oil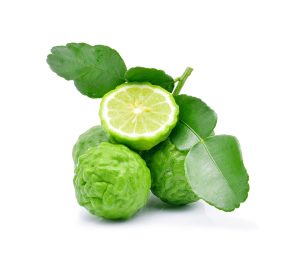 Because bergamot is a common aromatherapy ingredient, it's relatively easy to find wherever you shop for essential oils. You can add a few drops of bergamot oil to:
An essential oil diffuser filled with water
A water-based solution in a spray bottle
A bowl of steaming water
Rest well & wake up ready to go!
Better sleep gives rise to better mornings, bringing your goals into focus and dreams within reach. Hungry for more sleep info? Dig into these posts:

Eager for more sleep info you can really use?
Join our community Facebook and let's continue the conversation.
We'd love to hear what you have to say!
This blog does not provide medical advice. It is intended for general informational purposes only and does not address individual circumstances. It is not a substitute for professional medical advice, diagnosis or treatment and should not be relied on to make decisions about your health. Never ignore professional medical advice in seeking treatment because of something you have read on Restonic.com. If you think you may have a medical emergency, immediately call your doctor or dial 911.
Get better sleep, today