Happy Father's Day!
---
What do Dads really want?
What do dads really want? More ties? More time? More peace of mind? More sleep? Do men care about how much or how little sleep they get or need?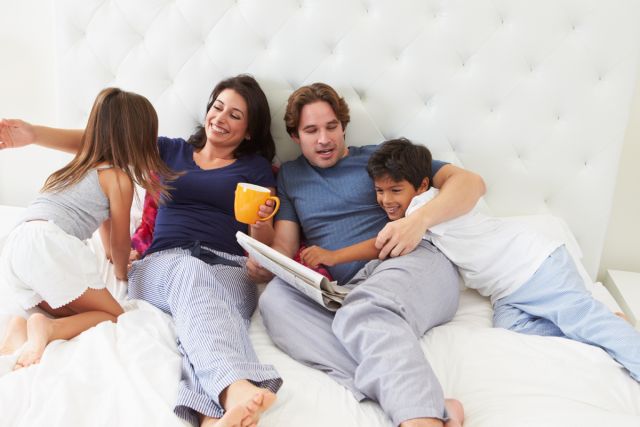 Almost every mattress manufacturer markets to women – even though their advertising images are often of scantily clad women. The industry focuses on how they think women feel about sleep and their mattress, ignoring anything that may be perceived male-focused – with the exception of all those beautiful women frolicking on the mattresses. At Restonic, we believe it's time to change the conversation because sleep affects us all equally – men and women.
Restonic is still learning about social media – we know we have a lot to learn – and we're excited about all the listening, learning and question-asking the Dads in our social media communities have shared with us.
Learning the "Dad" experience
Restonic has been supporting the dreams of its customers for more than 75 years. While reaching this age is an honor, we still have a lot of work ahead of us. Social media has allowed us to join in a wide variety of online conversations – with customers, retail partners and even vendors. We're happy to support organizations like the Better Sleep Council and help consumers understand how their mattress can contribute (or detract from) a good night's sleep. We believe a good night's sleep is the third pillar of a healthy life, along with diet and exercise – but how each of us find our way to a good night's sleep is as different as our fingerprints.
Do men have different needs when it comes to sleep?
How do men feel about marketing in the mattress industry – is their voice heard?
And maybe the biggest question of all, do they even care about mattresses?
Where we're going with sleep online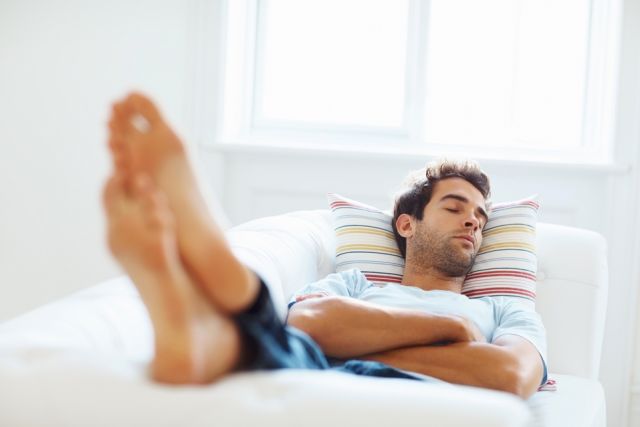 It's time to shake things up a bit in the mattress industry and we're eager to chat with dads about how to do that. 
If you're a dad and a blogger, we'd like to talk to you about sleep and our sleep ambassador program. We're looking for Dads to contribute to our blog, to write about sleep on your blogs and to share your insights on social media. And yes, this is a paid writing and social media offer.
Check out our writers's guidelines and let's talk. And to all the dads out there, have the best Father's Day ever!

Restonic Giveaways
Sign up for our newsletter
Eager for more sleep info you can really use? Join our communities on Facebook and Twitter and let's continue the conversation.
We'd love to hear what you have to say!
This blog does not provide medical advice. It is intended for general informational purposes only and does not address individual circumstances. It is not a substitute for professional medical advice, diagnosis or treatment and should not be relied on to make decisions about your health. Never ignore professional medical advice in seeking treatment because of something you have read on Restonic.com. If you think you may have a medical emergency, immediately call your doctor or dial 911.