---
What we learned about digital dads at Dad 2.0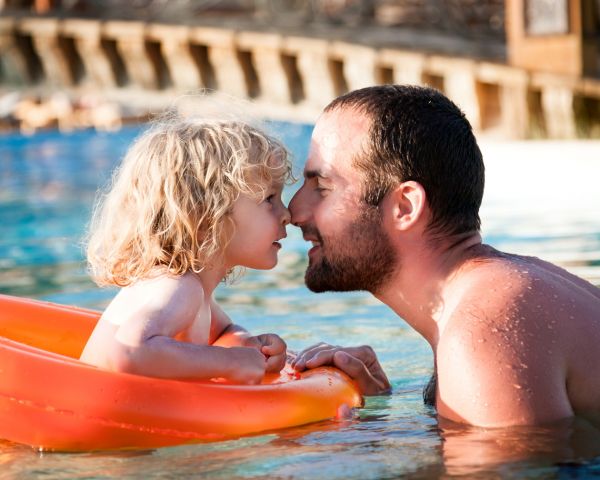 What does innovation look like to you? Can a blog post, Twitter or Facebook change how you think about things? Can a conference for digitally connected dad bloggers change how we see parenthood – today and in the future? That's a lot of questions but after attending the Dad 2.0 Summit in New Orleans, I'm thinking that it's time to start asking different questions when it comes to dads.
In the interest of full transparency, I traveled to New Orleans to chat with digital dads about sleep, sleep health and whether they think their mattress plays a role in a healthy lifestyle. As a trained journalist, I arrived with my tablet powered up and my ears tuned in for great sound bites. But within moments of arriving, I knew that my journalist's lenses were myopic in this setting.
The "Dad" conversation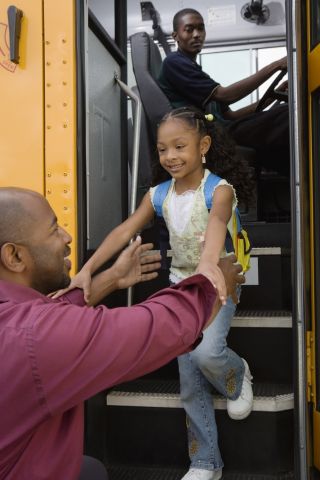 I'll admit to being more than a little surprised that almost every handshake arrived with "how many kids do you have?" From there, ages, pictures and lots and lots of stories tumbled into the conversation. I quickly learned that while these dads were interested in why I was there (I'm a woman, after all), they were more curious about me – hello, let's get up close and personal fast. And it wasn't just the dad-attendees – every speaker stepped on stage with a personal-journey-to-dad-hood story.
Rob Candelino, VP of marketing for Unilever, stood to introduce the keynote speaker. Sophisticated, well-spoken, his voice cracked at the start of his third sentence in and, as I looked at the dads around me, their eyes were filling with tears too. From there, it was two full days of laughing, crying and commiserating at the crazy awesomeness of being a parent.
I arrived expecting a typical blogger conference but what I received was admission to the inner sanctum of digital dads (and some moms) who hold their role of parenthood higher than anything else in life.
One speaker, Lorne Jaffe, stole my heart – both on the stage and in one-on-one conversations later. Quiet, unassuming and more terrified than I've ever seen another person in my life, he laid open his soul for the audience. Fighting to hold back tears and gasping for words, he talked about parenthood, depression, anxiety – and the fear of hope. When he finished, the entire audience stood to salute his courage – all of us crying.
Dads and community and sleep
Being part of a conference that embraced the emotional while folding in some seriously smart business acumen was more than I bargained for. The conversations were emotional, thoughtful, funny and offered me a million insights.
There's never been a time with more married dads, single dads, stay-at-home dads, gay dads, wholly invested dads than right now – and they're making buying decisions and sharing responsibilities at home, said Jeffery Porzio, executive director of digital at ForgeWorldwide.com. Clearly moms aren't the only ones fighting for balance between work and parenthood.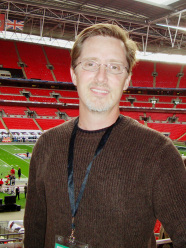 "If I fall behind on my sleep, I don't feel I can be the father my kids need me to be or the partner my wife deserves," said Carter Gaddis, founder and owner of DadScribe.com. "On consistently short sleep, my patience becomes frayed and my judgment is not as sharp as it should be."
According to some stats, dads today spend three times more time with their families than the average dad did in 1965. And the days of bumbling Mr. Mom are gone. Modern dads perform as well in the boardroom (factory, office, etc.) as they do in the kitchen or nursery or bedroom.

Ryan Hamilton, web developer for LifeofDad.com is a work-at-home father who balances a fast-paced tech career with raising his son. "Folks in my profession experience high rates of coder burnout, given hard deadlines and round-the-clock hackathons. Between career and fatherhood, needless to say, sleep is of extreme importance to me. When I sleep, or even nap, I know it's for limited time only – I attempt to savor every last millisecond I get."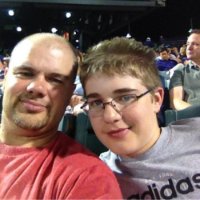 Roy Baldwin, director of parenting and youth at FocusontheFamily.com believes dads struggle equally with spiritual, emotional and physical health, conflict and stress as much as moms. And while many companies are struggling to understand how to market to dads, he says it's very simple. "Be 'a value add' and help me be the best father I can be."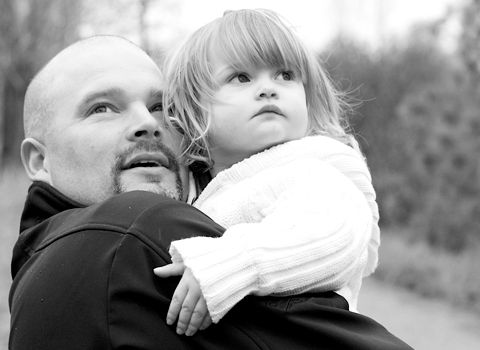 Another dad, Jeff Hay (TheDadVibe.com) says he gets pretty fired up at the misrepresentation and exclusion of dads in the media. "We want to be in the conversations with the moms, not elevated."
Trey Burley (DaddyMojo.net) summed it up perfectly for me, "My wife and I talk about everything we buy. Just put dads in the picture – we don't need to be everywhere, just somewhere."
Restonic and dads
Here at Restonic, we're eager to join the conversation with dads. We've recently re-launched our website and have begun to change our messaging to reflect how strongly we feel that sleep is not a gender issue – it's a human issue.
If there's one thing we learned at the Dad 2.0 Summit, it's that dads are eager to help us. So we'd like to ask you – moms, dads, grandparents, teenagers, singles – how can we do better? How can we help you find a better night's sleep, whether you're newly graduated and launching your career or an octogenarian planning your next trip to the park with grandkids?
We're listening.
Eager for more sleep info you can really use?
Join our communities on Facebook and Twitter and let's continue the conversation.
We'd love to hear what you have to say!
This blog does not provide medical advice. It is intended for general informational purposes only and does not address individual circumstances. It is not a substitute for professional medical advice, diagnosis or treatment and should not be relied on to make decisions about your health. Never ignore professional medical advice in seeking treatment because of something you have read on Restonic.com. If you think you may have a medical emergency, immediately call your doctor or dial 911.
Get better sleep, today