---
From tried-and-true tricks to plastic surgery, discover the myriad of ways to looking well rested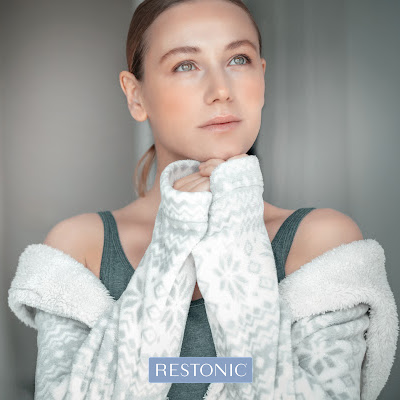 A strong cup of coffee can do wonders in the morning to compensate for a poor night of sleep – at least when it comes to providing a temporary energy boost. But even the best cup of coffee can't fix dark circles under your eyes, the telltale signs of sleep deprivation. They broadcast the fact you're short on rest. And probably patience too.
For some people, chronic dark circles make them look tired even when they aren't. Yup, beauty sleep takes on a whole new meaning with THIS problem.
And as Dr. Tanya Kormeili, a board-certified dermatologist based in Santa Monica, Calif., points out, dark under-eye circles is a complex subject. While sleeplessness is one cause, there are other causes as well. "Darkening can be caused by allergies, ethnic skin variations, aging, and but most importantly, volume loss. As we age, we lose much of the fat pads that keep our face voluminous and youthful. With the loss of the fat, there is a hollowing effect. Much like the water from a well that looks dark, these hollows also have a dark appearance."
The good news is that there is a myriad of ways to treat under-eye dark circles, no matter how they're caused, from low-tech beauty remedies you may already have in your kitchen to high-tech strategies with long-lasting results.
Fast, easy fixes to combat your dark eye circles
Sometimes there isn't a ton of time in the morning to properly treat dark under-eye circles. Let's face it, between getting the kids ready for school and trying to get yourself ready to head out the door, life is busy.
These easy, quick-to-do beauty hacks will help.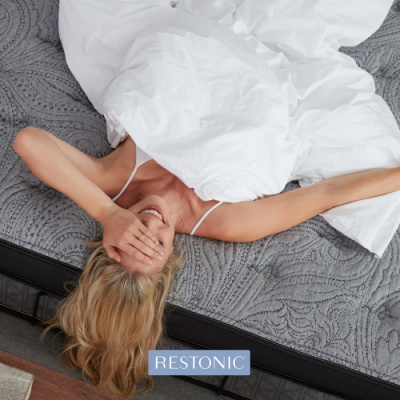 More serious strategies for longer lasting beautifully restored eye results
When chilled tea bags and even a solid night of sleep aren't keeping dark circles at bay, it may be time for different tactics. Start with consulting a medical professional.
Dermal fillers.

"Fortunately, placing these in the area can help fill in the volume and improve the appearance of the dark circles," says Dr. Kormeili. But she cautions that this is a very complicated filler placement and needs to be done correctly. Poorly executed placement can lead to blindness. "If you wish to have this done, go to an expert – always!" she advises.

Laser treatment.

Dark circles may be due to hyper-pigmentation. Some ethnicities and skin tones are must susceptible to skin discoloration, but certain types of lasers are effective for lightening those dark areas.

Blepharoplasty.

Dr. Tadros offers patients this as a longer lasting surgical solution. "It is an option for those who are willing to undergo surgery versus temporary fixes with dermal fillers and certain laser treatment," she says. This surgery involves removing excess tissue, muscle or fat around the upper or lower eyelid area. It is usually done on an outpatient basis. Bruising and swelling subsides normally in 10 to 14 days. The results can be dramatic with patients looking more youthful, more rested and feeling more confident.
When you're looking to look your best, begin with your nighttime routine
At the end of day, our comfy bed beckons. And our desire to crawl into that cozy cocoon of blankets can dissuade us from spending precious minutes taking care of our skin. While tempting to just go to bed, it's not worth it. Nighttime is the ideal time for our skin to take advantage of our body's natural repair mechanisms, which kick into high gear during deep sleep.
Get Clean. Give your skin a break and a chance at a fresh start tomorrow, free of naturally occurring dirts and oils. Going to bed without a proper cleansing can lead to skin trouble, including everything from acne to irritation. A universal piece of advice among skin doctors is to wash your face before bed. Dr. Cynthia Bailey, a dermatologist in Northern California, says: "It's important to cleanse your face with a product that's matched to your skin type to remove makeup, sunscreen and the day's grime and oil. This helps to prevent clogged pores and the build-up of dead skin cells that cause lusterless skin tone." 
Tip: On those late nights when getting to a sink to wash your face is just too much, try pre-moistened facial cleansing wipes designed to sweep away debris and dirt.
Protect your skin.

Once you've gotten rid of any grime and makeup on your skin, it's time to create a healthy topical barrier with an application of moisturizer designed specifically for nighttime. While daytime facial moisturizers tend to be lighter and may contain sunscreen, which you don't want or need for bedtime use, those meant for evening tend to be heavier and formulated with ingredients designed to repair.
Dr. Tsippora Shainhouse, a dermatologist with Raapaport Dermatology in Beverly Hills, and a clinical instructor at the University of Southern California, recommends applying an antioxidant serum to help undo the damage (think UV rays and air pollution) that happens over the course of a day. "For irritated skin, put on a layer of soothing moisturizer with ceramides to add some hydration to the skin. It is best to apply this right after washing and patting dry, in order to hold that water in your skin."
Focus on repair

. With sun and the other elements out of the mix, anti-aging products are at their most effective at bedtime and can tap into that all-important overnight period when the body focuses on repair and regeneration, including skin cell renewal. That's also prime time to get the most from your anti-aging serums, infused with skin-firming ingredients like collagen, and exfoliating products containing alpha-hydroxy acids (AHAs), effective for battling fine lines and smoothing skin.
"In the evening, we can be more liberal with repair-focused products," says Miami-based cosmetic dermatologist, Dr. Christopher O'Connell. "And we don't need to worry about sun exposure, which can break down certain types of anti-aging creams that contain retinol (natural vitamin A) or retin-A (synthetic vitamin A). These are useful for improving the effect of sun damage, acne, fine lines and wrinkles. They must always be used at night."
Love your lips.

Before you switch off your night light, apply a rich lip balm to prevent lips from drying out as you breathe from the mouth while sleeping. Skip any products that create a stinging sensation with potentially irritating ingredients like camphor, menthol or peppermint. Go old school and dab petroleum jelly on your lips for a seal that will last the night.

Baby your eyes

. Eye creams can be very rich and may not mix well with daytime makeup. Their emollients can cause a landslide effect, causing your mascara to gravitate to places you don't want it to be. A better option is to dab on eye creams at bedtime. The key is to dot them on gently using the tips of your ring fingers.
Lifestyle changes to defend against dark circles and improve your sleep
In some cases, adopting a few good habits can prevent a tired looking appearance, which includes dark circles and the puffiness that makes them look worse.
Diet tweaks

. Reduce your intake of salt and alcohol, which can lead to water retention and puffy eyes.

Pillow talk.

Use an extra pillow to raise your head up a bit while you sleep, which will help fluid from collecting under your eyes. Plus, wash your pillowcase regularly at least once a week to keep your face fresh. You can't see it but your pillowcase can hold in dirt and oils produced while you sleep and these can cause breakouts.

No tech zone. Let your brain slow down naturally by turning your devices off – phones and TV included – and try reading a book instead. 
Cut down on coffee.

Try to drink less of your beloved java. Even though it feels like you need it, overloading your body with caffeine can wreak havoc. Try drinking one cup and only in the morning, it takes about 6 hours for half of the caffeine to be eliminated completely from your system.

Move more.

Studies have shown that getting at least 150 minutes or 2.5 hours of exercise in a week can drastically improve your sleep. Working out is not only good for your health but will exhaust your muscles and body to a point that will make falling asleep easier. 

Up your sleep.

One of the most powerful tools to stop dark circles in their tracks is a great night of rest. Make it a priority in your life and reap the benefits! Not sure how to do it?  It can be hard getting enough sleep when there are so many distractions and must-do's. The average person needs 

7-9 hours

 of sleep a night, depending on your age. Try optimizing your sleep habits or at least learning some 

sleep hacks

 to get you through the days when you don't get enough sleep.

Check your mattress.

If you sleep better away from home than you do in your own bed or if you wake up tired and achy more than a couple times a week, it might be time to go mattress shopping. The 

average mattress

 has an average lifespan of 7-10 years but that can depend on a variety of factors, such as how many people sleep on the mattress, the weight and height of those people as well as whether you use a 

mattress protector

 or not.
Rest well & wake up ready to go!
Better sleep gives rise to better mornings, bringing your goals into focus and dreams within reach. Hungry for more sleep info? Dig into these posts:

Eager for more sleep info you can really use?
Join our community Facebook and let's continue the conversation.
We'd love to hear what you have to say!
This blog does not provide medical advice. It is intended for general informational purposes only and does not address individual circumstances. It is not a substitute for professional medical advice, diagnosis or treatment and should not be relied on to make decisions about your health. Never ignore professional medical advice in seeking treatment because of something you have read on Restonic.com. If you think you may have a medical emergency, immediately call your doctor or dial 911.
Get better sleep, today