---
All the hot colors and modern looks for bedrooms making headlines
Over the last couple of years, many Americans have been spending more time at home, whether it's working remotely or helping their kids navigate online learning challenges. And that nesting trend has had an impact on our desire to decorate, innovate and renovate our living spaces – bedrooms included.
According to research firm, McKinsey & Company, the trend to invest in our homes won't be slowing down anytime soon. It's a good time to think about how your bedroom's working for you.
Does your bedroom need a refresh, or a bit of modernization to bring it up to date? Even if it's functional, it's just nice sometimes to introduce some of the current décor trends for a new look. Jonathan and Drew Scott, hosts of TV's Property Brothers, have some smart ideas on just how to do that.
One of the biggest questions you may have is, "Where do I begin redecorating my bedroom?" Jonathan suggests finding a piece of furniture that you want to base the palette around. That could be your bed or a dresser. Even a decorative pillow, drapes or wall art can serve as inspiration and point you in the right direction for color selection. "Once you have that set, it will be easier to decorate the rest of the room," he says.
It's easy being green, from gorgeous jades to soothing sage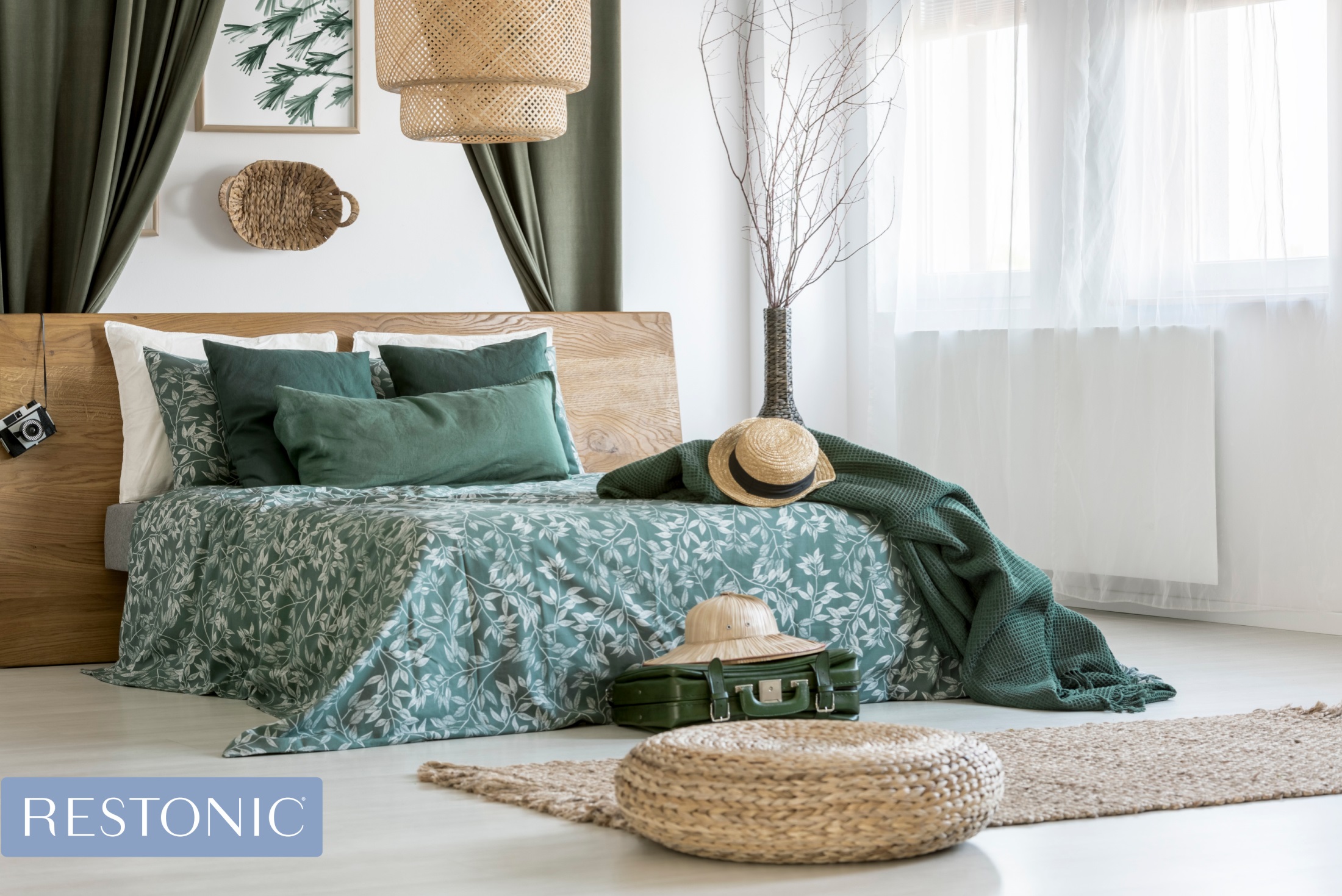 Green has been trending hot since last year. Drew Scott says, green is a color that conveys health and harmony in the home and connects us to nature. "Green can promote feelings of safety, hope and revitalization, which is exactly how we want everyone to feel when they enter our home."
In a bedroom, you can introduce one shade of green or multiple shades with wallpaper or an upholstered headboard. Or choose just a few decorative items, like a vase or a throw, to use green as an accent color. If you think you're not a fan of the color, it may be a case of not having yet found the right green for you. Green's range from soft sage and olive, to classic hunter green and emerald, with underlying tones of yellow, blue or brown.
Welcome to the magentaverse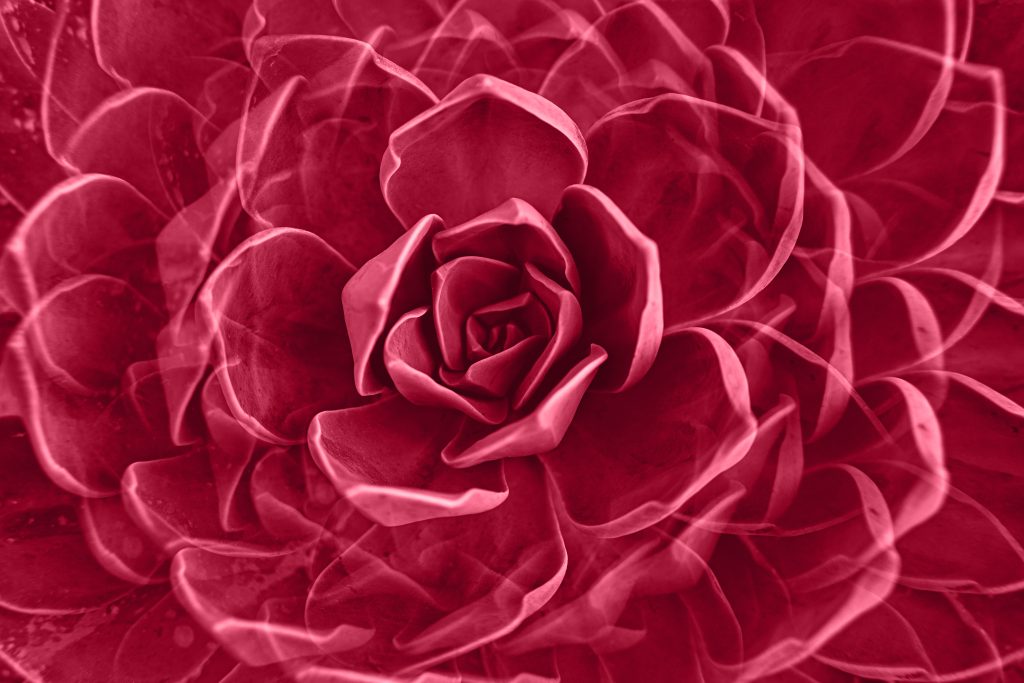 Generally, there's a shift away from muted and neutral to more dynamic, daring color choices.  Viva Magenta 18-1750, vibrates with vim and vigor and is an example of transition. As Jonathan explains: "As much as you want your home to be a place of relaxation and restoration, it should also reflect your personality as well. If you have a bold pattern or design you want to incorporate, make sure you use it in something that's easy to change."
Sometimes, the current look of your bedroom may be the polar opposite of what's trending – and that's okay. It may not be in your budget to start completely from square one and redo it all. Fortunately, there's a happy middle ground.
"A great place to start when updating your bedroom is by switching out your bedding and window covers or painting the walls," notes Drew. "They're simple changes that can really transform a room."
Your mattress – the most important element of a beautiful bedroom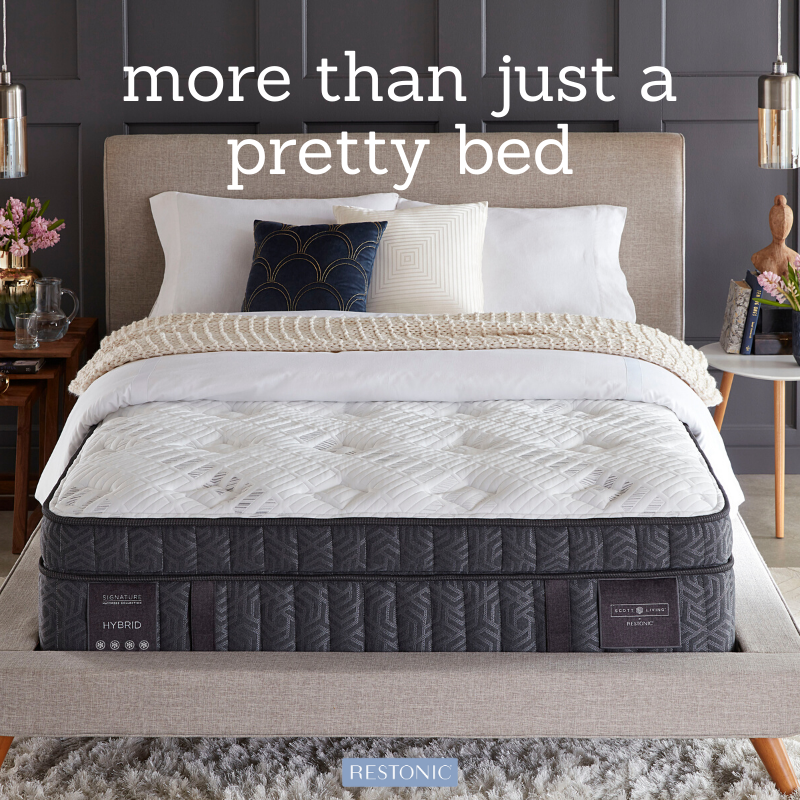 When you're in full bedroom redecorating mode, one of the first decisions you'll want to make is about your bed. "As we said earlier, you should choose a favorite piece of furniture to be the design anchor, but also, consider the size of your bed's mattress early on," says Drew. "As important as storage is, space matters, too. A mattress that's too large will leave you with all bed and no room." You'll definitely want to make sure that you can comfortably get in and out of bed easily without bumping into anything.
Space is always an important consideration. You'll want to have items handy, while ensuring that you've got a place to tuck everything away.
Drew says that if, you're strapped for space, you should focus on organizing your closet to maximize storage. Donate, give away or sell any articles of clothing that no longer fit you, have gone out of style, or that you have not worn in over a year. Organize accessories in baskets and boxes, and use racks to hang scarves, belts and jewelry.
Another good storage option is to get a bed frame with drawers underneath it, Drew suggests. For putting clutter away, Jonathan likes nightstands that have at least one drawer.
At the end of the day…it's night
A well-designed bedroom shouldn't just be pleasant to look at it. It needs to be functional, too, and set the stage for a good night's sleep. Sleep experts recommend a dark bedroom since light can disturb the body's circadian rhythm, which controls your wake-sleep cycle. Research shows being in a fully lit bedroom prior to bedtime results causes sleep to be delayed or shortened.
When it comes to your bedroom, it's a good idea to block out as much light as you can. There are new ways to do that. "If you're sensitive to light, on top of blackout shades and draperies, there are products you can buy that attach into your window jamb," explains Drew. "A shade can go in there and block out the remaining light bleeding through."
No matter how you decorate or what colors you choose, having a great night of sleep in a comfy bed is always a top trend you'll want to follow.
Rest well & wake up ready to go!
Better sleep gives rise to better mornings, bringing your goals into focus and dreams within reach. Hungry for more sleep info? Dig into these posts:

Eager for more sleep info you can really use?
Join our community Facebook and let's continue the conversation.
We'd love to hear what you have to say!
This blog does not provide medical advice. It is intended for general informational purposes only and does not address individual circumstances. It is not a substitute for professional medical advice, diagnosis or treatment and should not be relied on to make decisions about your health. Never ignore professional medical advice in seeking treatment because of something you have read on Restonic.com. If you think you may have a medical emergency, immediately call your doctor or dial 911.
Get better sleep, today