---
Real simple ideas to give dad the best on his special day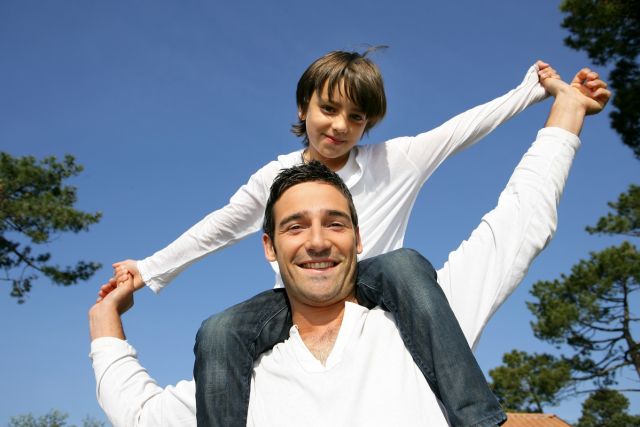 What do you have planned for Father's Day this year? A barbecue? A nice card? Maybe tickets to a baseball game?
Dad deserves the best on Father's Day and at Restonic, we believe you should start Dad's day with a great night's sleep. Not only does a well-rested Dad make for a happier Dad, he'll start the day feeling loved, admired and appreciated.
"If we want to remain balanced and our best selves, we need to get enough good sleep and healthy food," says Jude Bijou MA MFT, author of Attitude Reconstruction. "Ask Dad what you can do to help him get a good night sleep. If he deflects your question, lovingly ask again until you learn a few simple things that can help lighten his load. Then graciously do some of those things without complaint or push back."
There's a lot of pressure to do something extraordinary on Father's Day, but your Dad may simply want spend time with you. Consider planning the day around relaxing – making space in the day for a "Dad nap." And to help you find the perfect Father's Day gift for Dad, we've got 5 steal-worthy ideas.
Craft an "appreciation message" for Dad
Write a list of things Dad does for the family. For example: helping with homework, coaching Little League, being the chauffeur, working hard to support the family. Now, get creative. Write these appreciations on a card that you all decorate together. Or make a short video with each family member reading his or her list. You can even turn the list into a poem, skit or puppet show.
Hold a "learn about Dad" game
Have everyone in the family write down one question to ask Dad. For example, "What's one of your happiest childhood memories?" or "What job would you have liked if you hadn't chosen this profession?" Around the dinner table or afterward, ask him the questions one by one. You can make it more fun by having him guess who wrote the question. Be sure to listen to his answers without interrupting.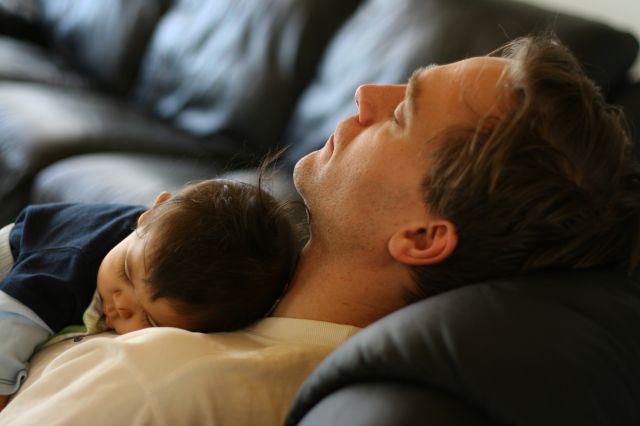 Do a chore for Dad
Do a task you've been meaning to do for Dad, or one he hates to do and has been putting off. For example, clean up the garage, mow the lawn or fix the broken fence. If you can't think of anything, ask him what chore he'd like you to do, and cheerfully say "Sure!" Pitching in as a team to help Dad is a great way to make him feel supported.
Plan a family event
Ask him what he'd like to do as a family on Father's Day – and tell him to be selfish and choose something he really loves. Maybe he wants to go to the beach, fishing, a ball game or have a cookout and his favorite cake for dessert. Maybe he just wants to sleep in and watch a movie. Whatever it is, make him feel like a king by granting his wish and arranging all the details.
Be on your best behavior
This seems like a no-brainer, but it's harder than you think! For Father's Day, reduce Dad's stress and honor him by being your best self. Don't complain. Don't argue. Don't bring up old grievances. Stay focused on the positives in the present. Be a great listener. Give Dad a big hug and kiss, and tell him how lucky you feel that he's the dad. It will be very gratifying for him to see that his family is making a team effort to be on their best behavior to show him how much he is truly loved.
Eager for more sleep info you can really use?
Join our communities on Facebook and Twitter and let's continue the conversation.
We'd love to hear what you have to say!
This blog does not provide medical advice. It is intended for general informational purposes only and does not address individual circumstances. It is not a substitute for professional medical advice, diagnosis or treatment and should not be relied on to make decisions about your health. Never ignore professional medical advice in seeking treatment because of something you have read on Restonic.com. If you think you may have a medical emergency, immediately call your doctor or dial 911.
Get better sleep, today