---
The Scott brothers share their best tips & advice for staying healthy this year
Drew and Jonathan Scott, hosts of HGTV's Property Brothers, know firsthand the role good health plays in being able to cope with a jam-packed schedule. While they juggle responsibilities from designing stylish new offerings for Scott Living to planning yet another media event, they understand the need to take care of ourselves – body and mind. With everything the Scotts do, they always strive for better, smarter and healthier.
Sleep – a cornerstone of a healthy lifestyle
How will Drew and Jonathan tackle sleep in the new year – and beyond? "Like a lot of people, we've had time to practice better sleep habits over much of the past year," says Drew. "So now we feel like pros! My wife, Linda, and I have found better sleep is a product of everything else we're doing in our lives. If we're eating better, exercising and investing in our relationships with family and friends, it naturally helps us sleep better. One good thing leads to another."
Meanwhile, Jonathan is taking a slightly different approach. "I hope I never have another Zoom call again," he explains. "I'm so ready to stop looking at screens and start spending time face-to-face with our parents, our brother, really anyone. Plus, less screen time equals better sleep, so win-win."
With their busy schedules, how do their sleep habits change when they're working versus when they're off? As Drew explains, "Our sleep schedule was pretty consistent because we were so close to home this past year. Linda and I like to wake up early and work out because it helps us start the day well. It just makes us feel better." His sibling has made some shifts to his rituals. "I think the biggest change to my sleep habits was getting more of it," says Jonathan. "But we're both similar in that we're ready to get up and get going, whether it's a workday or the weekend."
Like many habits, a healthy sleep schedule is all about balance
"It can be hard to talk about it right now, but it's more important than ever," says Jonathan. "This year is going to be all about changes, so providing yourself structured time like a good night's sleep matters." Drew is on the same page, but with one difference to note: "Yeah, everyone can go for a little while without a routine, and sometimes it's good to let loose! But there are only so many movies and pints of ice cream you can go through before you think, I really need to have a schedule. And eat some vegetables."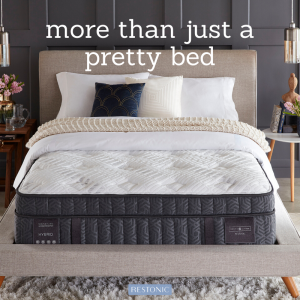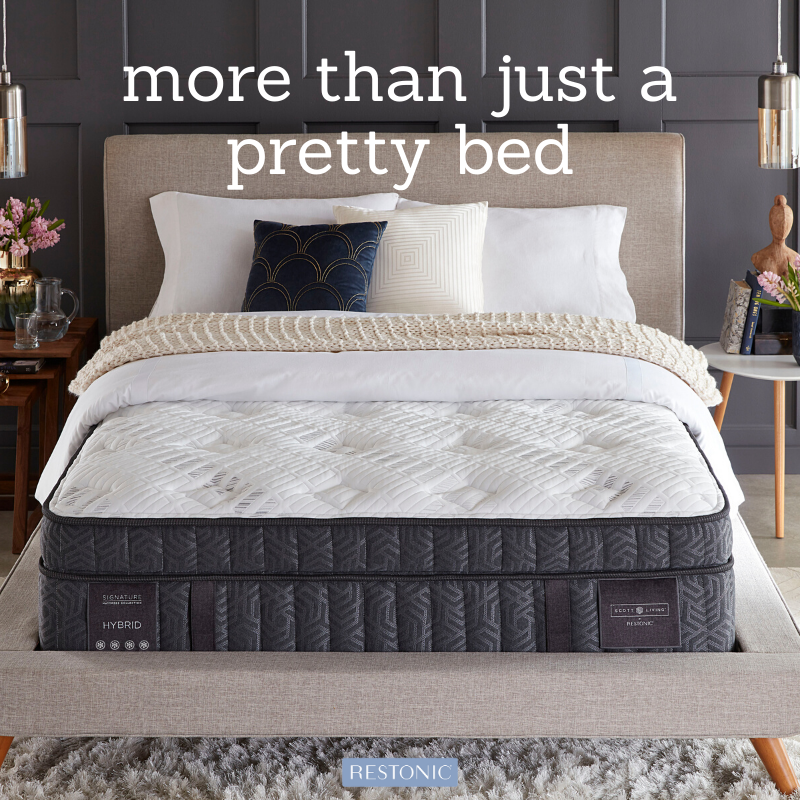 That's sage advice. Good nutrition nurtures the body and mind, but over the last year, it's been too easy for many of us to slip into some less-than-healthy habits as we navigate new stresses, from trying to work at home to assisting kids with online learning. The Scott brothers have also identified and are determined to quash those not-so-good habits in the new year.
Jonathan says that 2020 turned him into a more passionate advocate on issues he cares about, like environmental sustainability—but he had to acknowledge his limits. "I felt like I had to know everything going on, all the time," he says. "It's important to know what's happening, but, of course, there has to be a limit. I'm more focused now on a few key issues, while supporting others who might have different passions." Drew also is focusing on how to put more good into the world this year. "That means less time doom-scrolling and more time making plans and taking action," he notes.
If better sleep tops your list of goals for the new year, begin with how you start your day. Rethink your sleep schedule with these tips.
Morning wake-up call
Afternoon energizers
Nap. If you can't fit a solid 8 sleep hours into your night, sneak in naps to help make up the deficit.
Coffee + nap = the ultimate sleep hack. Drink a cool cup of coffee and then grab a 20-minute siesta. You'll wake up just as the caffeine hits your system and be ready to take on the rest of your day.
Ditch the energy drinks. They steal your sleep and your sanity and can contribute to significant weight gain.
Sweet dreams sleep tips
Set your alarm for bedtime. Set an alarm on your phone to remind you when it's time to start powering down electronics and get ready for sleep. Take 20 minutes to finish your chores, 20 minutes for personal hygiene and 20 minutes to read quietly or relax before lights out for the night. If you must leave your phone on overnight, place it face down on your bedside table and screen incoming calls to only top priority numbers.
Sniff your way to sleep. Aromatherapy (ylang-ylang, lavender, and chamomile) has been shown to help you relax and fall asleep faster.
Optimize your bedroom for sleep. Think of your bed and pillows as performance gear. Do a sensory test of your bedroom furnishings – sight, touch, smell, sound all contribute to your good (or not so good) night's sleep.
Use a nightlight. Bright lights wake up your brain so light your path to the bathroom with ambient lighting or a small nightlight.
Whatever changes you decide to make in 2021, do them mindfully. Think about your routines and assess which ones serve you well and which do not. As the Scott brothers point out, slowing down – even a little bit – gives us the breathing room to contemplate how we live and to decide to do it better for greater health and happiness.
Rest well & wake up ready to go!
Better sleep gives rise to better mornings, bringing your goals into focus and dreams within reach. Hungry for more sleep info? Dig into these posts:

Eager for more sleep info you can really use?
Join our community Facebook and let's continue the conversation.
We'd love to hear what you have to say!
This blog does not provide medical advice. It is intended for general informational purposes only and does not address individual circumstances. It is not a substitute for professional medical advice, diagnosis or treatment and should not be relied on to make decisions about your health. Never ignore professional medical advice in seeking treatment because of something you have read on Restonic.com. If you think you may have a medical emergency, immediately call your doctor or dial 911.
Get better sleep, today