---
Still tossing & turning? More people are seeking the expertise of sleep coaches to help them put insomnia to rest
You feel like you've tried everything and still a good night's sleep is alluding you. Your bedroom is the right temperature. You've updated your mattress recently, sticking to tried and true sleep hygiene principles, like keeping your bedroom quiet and dark. You've set up a regular bedtime routine and you skip caffeine long before it's time to slip between the sheets for a good night's sleep. Still, you're tossing and turning all night – depleted and exhausted in the morning, even before your day begins. For some who find themselves in the same boat, they're turning to sleep coaching to fix their sleep issues.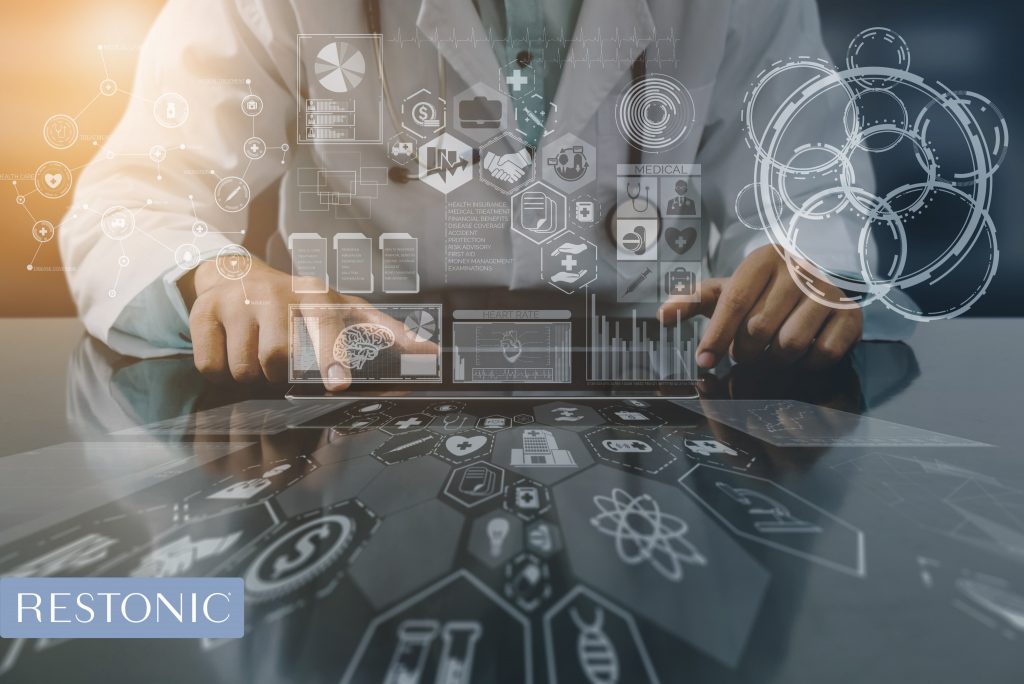 Whether it's an app, an online insomnia program or an in-office visit with a doctor who specializes in sleep, the popularity of sleep coaching has risen dramatically in the last few years. Not coincidentally, the science of sleep has also increased, which has boosted our understanding of sleep and the crucial role it plays in our emotional and physical health.
Sleep coaches can help get to the root of sleep issues by asking the right questions and even assessing the snooze-ability attributes of a bedroom with an in-home visit. They can help those suffering from insomnia and other sleep-related issues to help make positive changes. Rates vary from about $80 to $175 per hour and fees aren't covered by insurance.
However, some physicians are skeptical about sleep coaches and their ability to help those suffering from sleep-related issues. A spokesperson for the American Academy of Sleep Medicine (AASM) told Consumer Reports that there's little evidence that people who hire sleep coaches actually sleep better. Part of the problem is that sleep coaches are not regulated and do not have a license or a specific certification. AASM recommends that people who are concerned about their sleep health ask their primary healthcare giver for a referral to a therapist who specializes in cognitive behavior therapy for insomnia.
Whatever route you choose, it's important not to wait to get answers. "A lot of my clients come to me after they've been struggling with sleep for a long time," says Elika Kormeili, a licensed professional therapist who specializes in online counselling for anxiety, depression and insomnia and is the founder of the Center for Healthy & Happy Living in Los Angeles. "My suggestion would be to seek support before you hit rock bottom. You can try various relaxation and stress management strategies to decrease anxiety and improve sleep. Don't wait for your anxiety or your sleep to worsen before you get help."
How to find a good sleep coach, therapist or counselor
If you've decided to look for a sleep coach on your own, Dr. Michael Breus, aka The Sleep Doctor, suggests taking it slow and asking lots of questions. He also offers this expert advice on finding the right sleep coach for you.
Ask whether the sleep program was developed by a sleep doctor or reviewed by one. It's important to consult with a clinician who has gained an understanding of sleep-related issues through academic study and patient experience to make accurate and suitable suggestions.
Does the program have the capacity to fully assess sleep disorders? Before jumping into sleep-training, you'll want an expert to assess your individual issues and ensure there are no underlying medical reasons causing the disrupted sleep.
Can the sleep coach or program pinpoint those medical causes and help coordinate treatment? Poor rest can be linked to thyroid issues or vitamin deficiencies. Addressing medical issues may solve the sleep challenges before any coaching is even needed.
Does the sleep coach discuss the medications you're currently taking and their potential impact on your sleep quality? If your sleep issues are caused by medication, the remedy might be as simple as altering the dose, changing the time it's taken or tweaking the prescription itself. Of course, the prescribing doctor should be consulted before any changes are made.
Will your chronotype be considered? Genes play a key role in whether you're a night owl or an early riser and understanding your individual genes should play a key role in the treatment plan. To find out on your own, take Breus's chronotype quiz.
Will the sleep coach assess your bedroom? A good sleep coach will ask about factors like the darkness of your room, whether outside noises are a problem and the current condition of your mattress, pillows and linens.
Will the sleep coach asses your daytime habits, too? Any discussion about improving your sleep should address habits like exercise, alcohol and caffeine intake, to provide the most complete picture of where you're at currently and how you can improve your sleep.
Rest well & wake up ready to go!
Better sleep gives rise to better mornings, bringing your goals into focus and dreams within reach. Hungry for more sleep info? Dig into these posts:

Eager for more sleep info you can really use?
Join our community Facebook and let's continue the conversation.
We'd love to hear what you have to say!
This blog does not provide medical advice. It is intended for general informational purposes only and does not address individual circumstances. It is not a substitute for professional medical advice, diagnosis or treatment and should not be relied on to make decisions about your health. Never ignore professional medical advice in seeking treatment because of something you have read on Restonic.com. If you think you may have a medical emergency, immediately call your doctor or dial 911.
Get better sleep, today